The problems related to travel on a college budget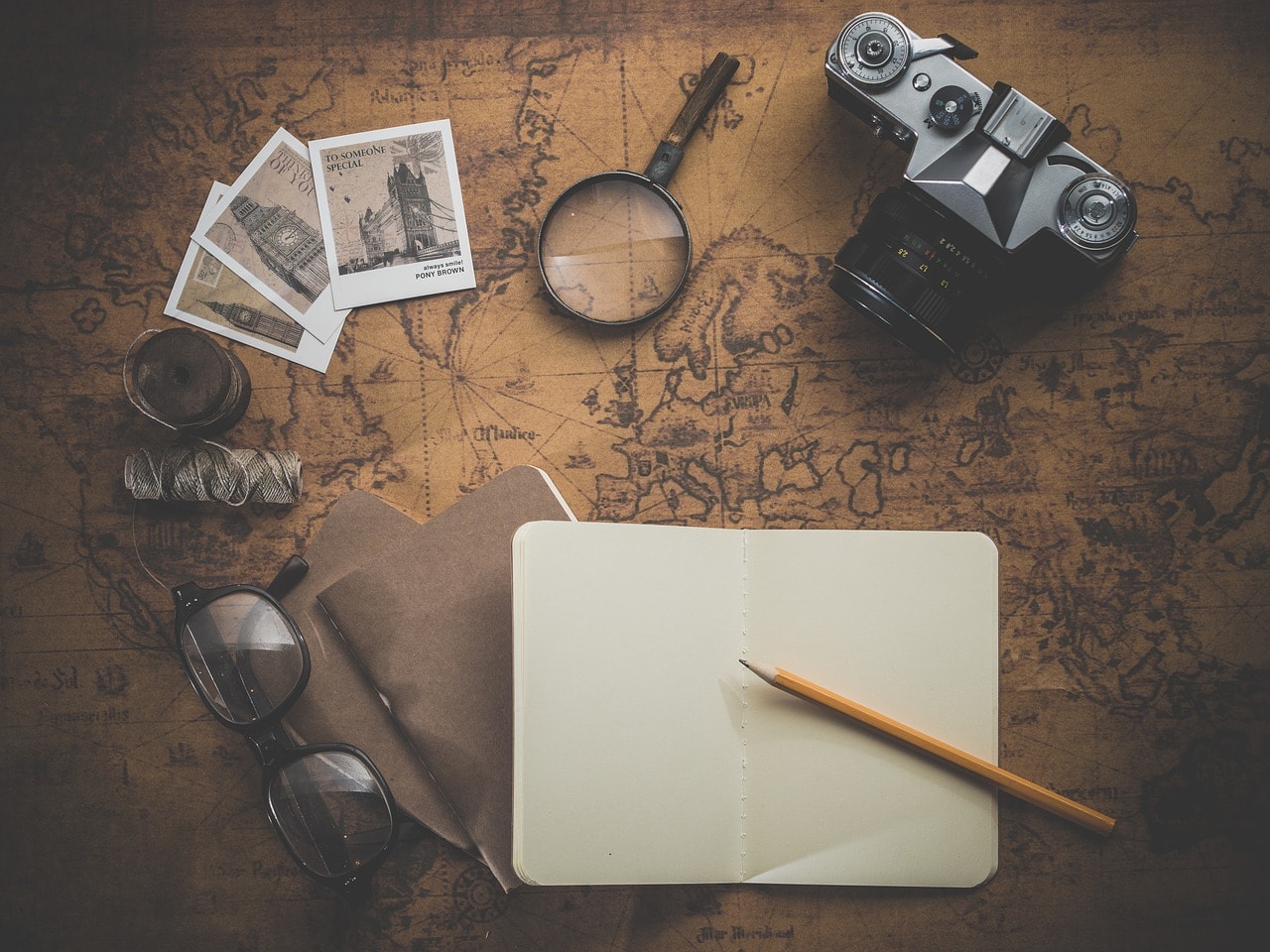 There is hardly a person in the world who does not like traveling and visiting different places. However, this could sound impossible for those, who are studying. As they often don't have much money or a lavish budget. They need to travel on a college budget, which is basically a very small budget. So, here's the good news. If you like traveling and you don't have enough money for this, you can still travel. To plan this out, go for this site and find out a great base of essays. Since, there are lots of aspects that you should take into consideration before you decide to leave your country and go abroad. Each country varies in the specifics and price for different services, food, and living conditions.
Thus, you would need to do some research and pick one based on your links and the one which you can visit on a college budget. Here, we did some initial research and prepared the list of the countries that you would easily visit without any fear that your money will not be enough. And enjoy spectacular views, interesting cultures, and new people. This is a list of 11 amazing countries that you could travel to on a college budget.
11 countries you can travel to on a college budget 
1. Thailand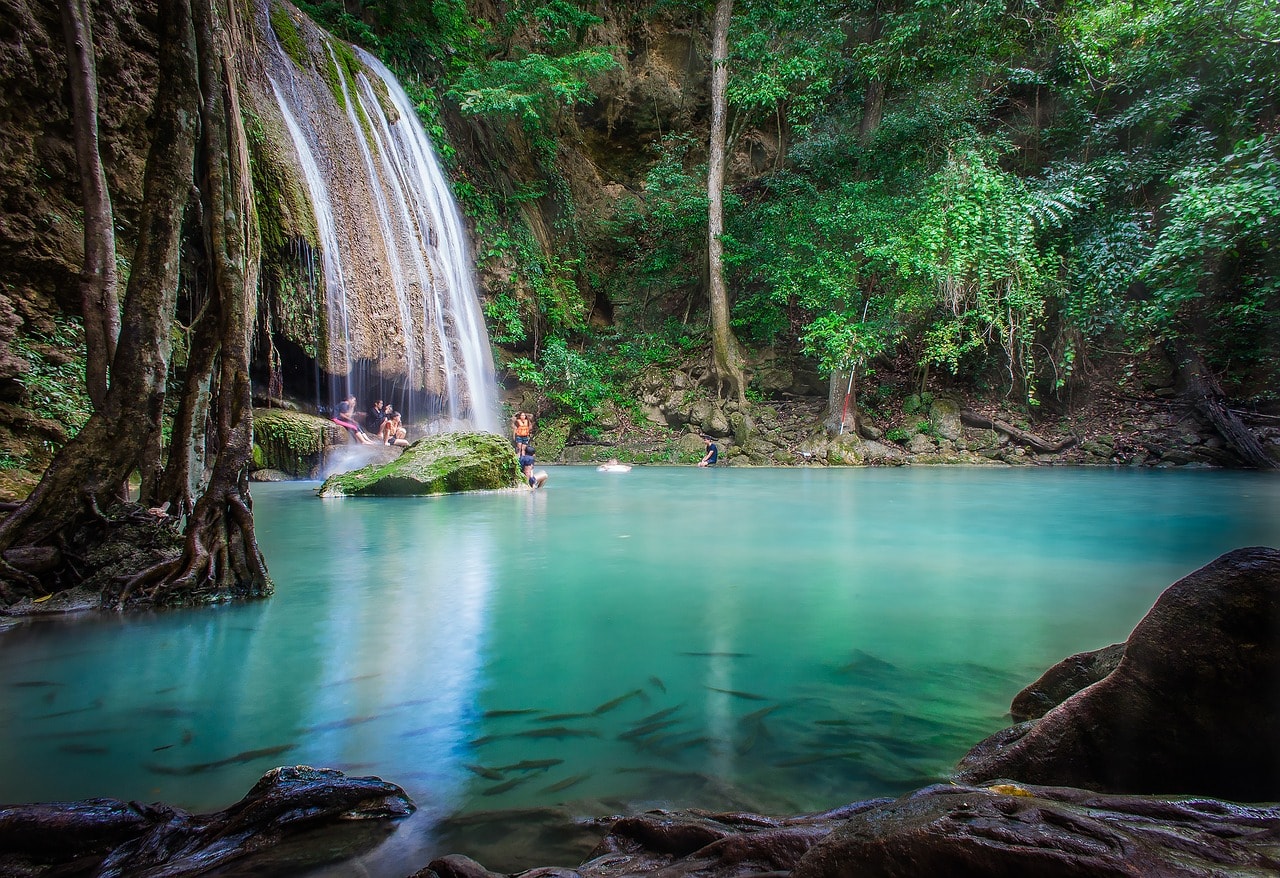 Thailand is one of the best destinations to travel on a college budget. You can find here fascinating temples, the results of ancient history, in addition to wonderful landscapes and beaches.  The specifics of culture and religion create a unique, unforgettable atmosphere. You can live a day in this country on no more than 30 dollars, and it is the cheapest you had ever met. Here's a list of some offbeat places in Thailand. These are low budget, not so crowded and not commercialized. Here's some statistics to help you access how economical it is to visit Thailand:
The minimum budget per day that you need is $21.69.
Cheap accommodation- $6.63. For instance, Dusit Thani Krabi Beach Resort or Shangri-La Hotel, Chiang Mai.
Transportation- $1.22
According to a survey, most students prefer to ride an elephant as it is for free
Meals- $5.01
Drinks- $5.49
Attractions- $3.34
Thailand is rich in fruit trees and that is why you will not be hungry. Also, we highly recommend you the local open-air restaurants as they are really cheap. Do not buy expensive excursions as you can enjoy the nature by yourself.  Moreover, there are different non-profit organizations that offer the free excursions. So, you can research a bit about them before heading for your travel to Thailand. Some of the free things to do in Thailand include:
Relaxing by one of the exotic beaches.
Take a free cultural trip around Bangkok.
Visit some of the beautiful ancient temples, there is no entry ticket.
Explore the crazy streets of China Town by the evening.
Visit the butterfly garden.
Also, explore a few of the many free museums and learn about history of Thailand.
2. Equador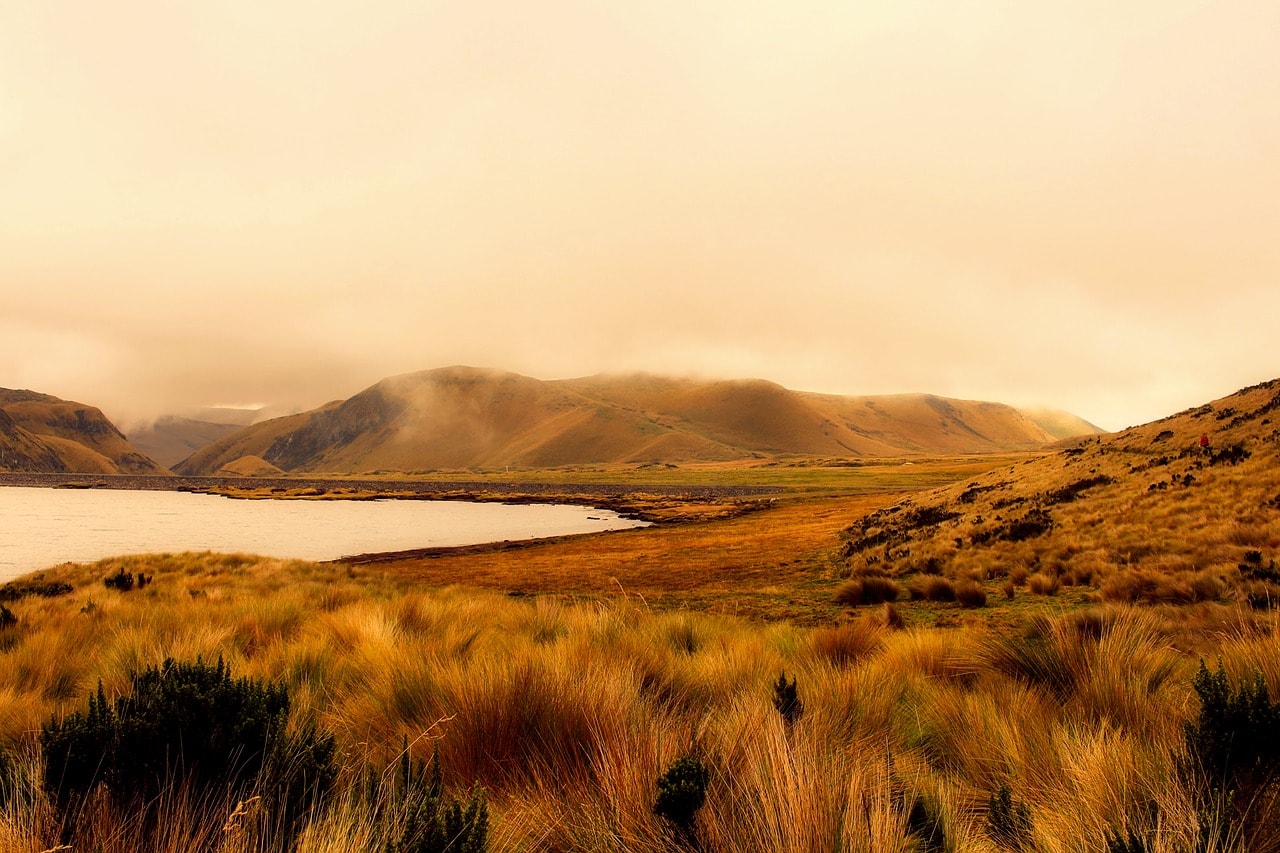 An extremely beautiful nature including rainforests, volcanoes combining with the architectural beauty and picturesque streets of the towns create a picture that you would never forget. There are lots of free open-air markets which express the culture and do not require money for visiting.
Daily budget – $28.50
Cheap accommodation- $10.75
The cheapest accommodations are in Quito. There you can find pretty good hotels and hostels. For instance, JW Marriott Hotel Quito.
Transportation- $0.50
Meals- $9
Drinks- $3
Attractions- $5.25
Public bards are pretty much cheap. The open-air markets are available for everyone as it is free. So, you could make full use of such markets while you travel on a college budget to Equador. Some of the free things to do in Equador include:
Cruise to the Galapagos island and then just enjoy the swimming and the relaxing there.
Join one of the mountain biking groups and bike around the mountains.
Explore the amazon jungle.
Walk through the Otavalo Market.
Trek around the Quilotoa Loop.
3. Costa Rica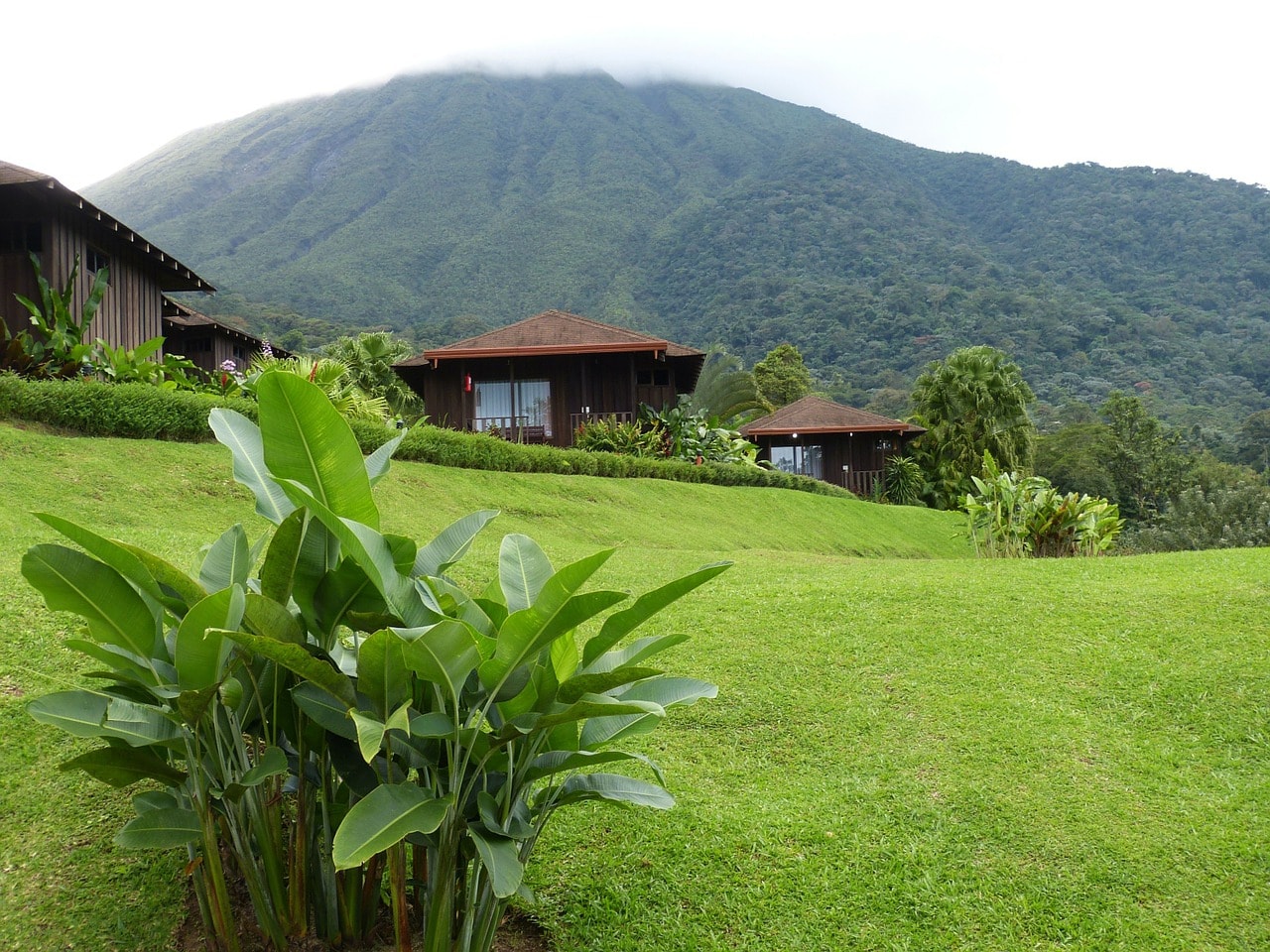 Go to Central America and experience the new world. You can go hiking in the rainforests, enjoy streaming whitewater, and try your skills in surfing activities. These picturesque views would not let you be indifferent.
Daily budget– $50.99
Cheap accommodation- $12 .Arenal Volcano Inn or Volcano Lodge & Springs
Transportation- $1.48. Here you can find cheap public buses or just travel on foot.
Meals- $22.23 . We recommend you to eat at the local restaurants  "sodas," they are delicious and not expensive.
Drinks- $6
Attractions- $9.28
Free hiking near the volcano will be interesting for everybody. And since it is free, it is a good option for you when you travel on a college budget. Some of the free things to do in Costa Rica include:
Bird watching
Exploring the beaches
Visiting some of the museums that provide free entry either all through the week or on particular days.
Hiking to some of the wonderful waterfalls.
Exploring some of the local markets.
Enjoying some of the local festivals if you could plan your visit around one.
4. Cambodia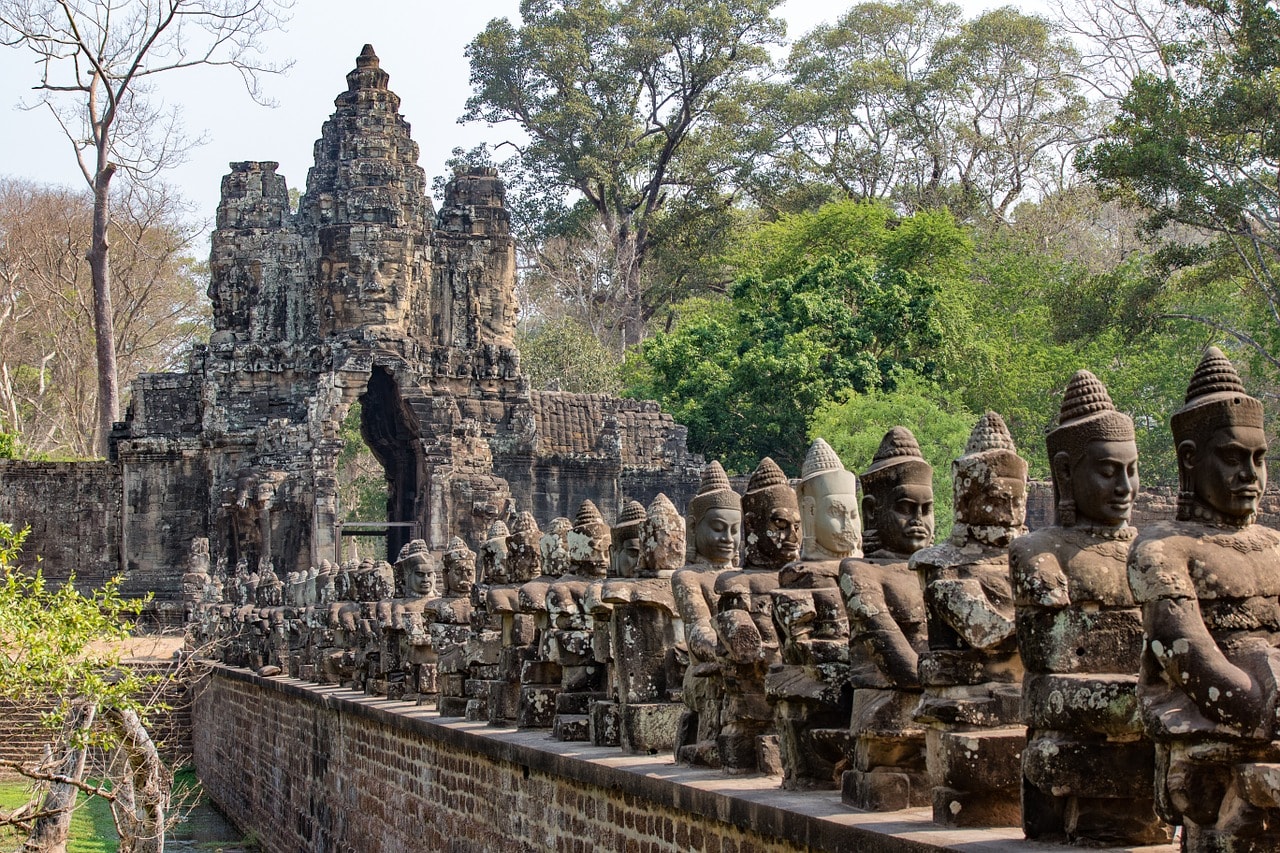 It would be especially interesting for those, who are fond of history and love exploring the ruins. The complex of temples, which is one of the largest in the world, would surely attract you. You can wander around the towns, exploring the local customs and culture.
Daily budget- $40.21.
Cheap accommodation- $16.02. The most popular is Hotel Montana de Fuego Resort & Spa
Transportation- $0.46. Most tourists prefer to rent a bike.
Meals- $4.59
Drinks- $4.14 . Different types of tea are the speciality of the region. You could try various flavors when you travel
Attractions- $15
As a rule, you can visit the excursion at local plantations or attend the free meetings. Thus, making Cambodia an attractive option to travel to on college budget. Some of the free things to do in Cambodia include:
Visit a farmer's market.
Take a crash course in meditation
Swap & Shop. Some stores here offer vouchers in return for donating garments that you don't need anymore.
Look for free pizza and beer testing options, there are plenty here.
There are many NGOs active around the city doing cleanups, plantations etc. In case you would be interested to lend a hand to one, nothing like that.
Plan your visit around a buddhist festival and watch one.
5. Peru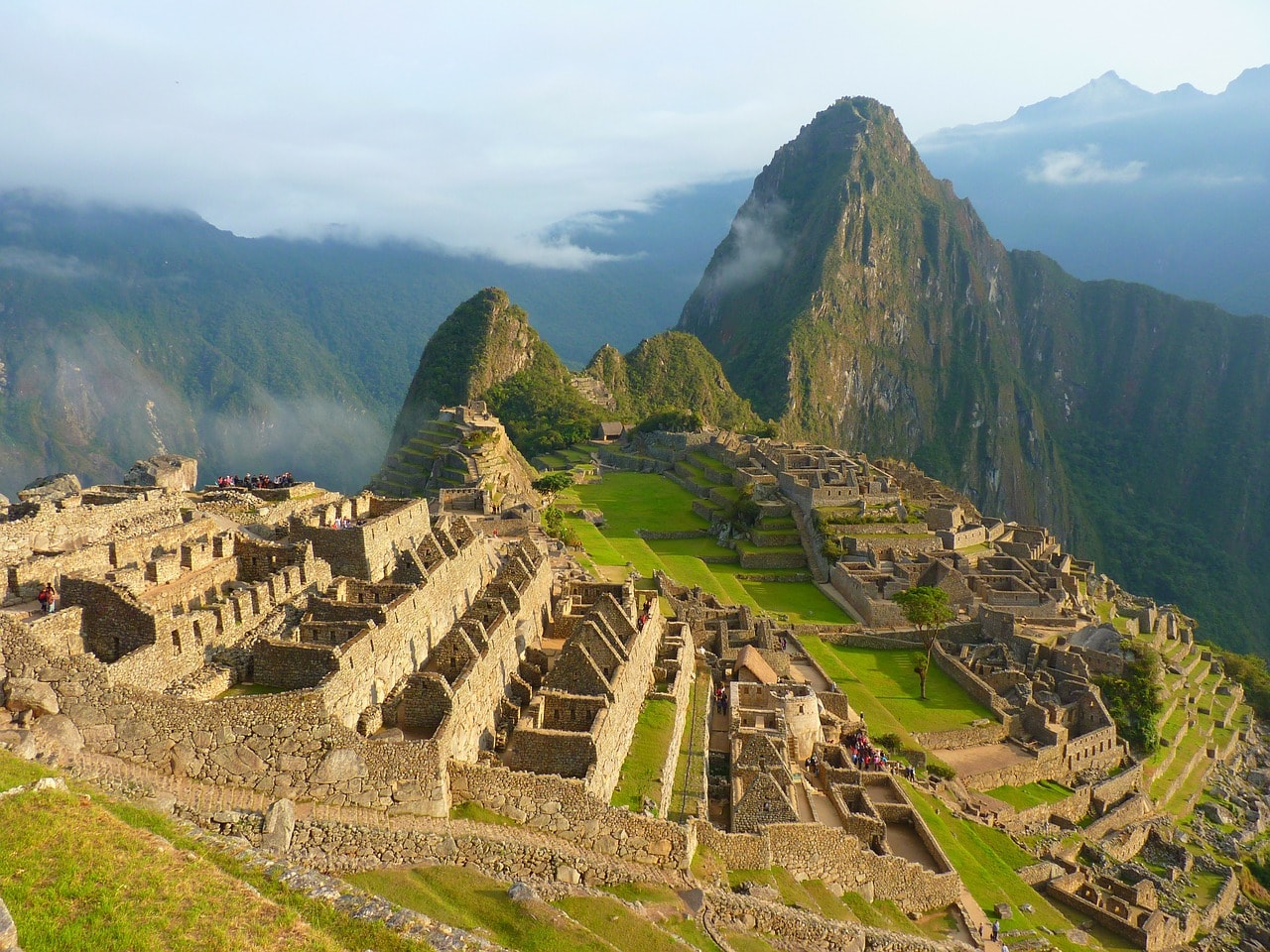 Situated in South America, it is one of the best places to visit if you want to meet a rich culture and beautiful landscapes. You can visit interesting places and taste local cuisine for almost no money. So, there you go. You could easily travel on a college budget to Peru.
Free excursions are available to striking colonial architecture. Some of the free things to do in Peru include:
Explore the city of Lima on foot, admiring it's architectural wonders.
Visit the former train station turned library at Casa De La Literatura.
Explore the six-mile boardwalk at Malećon
6. Romania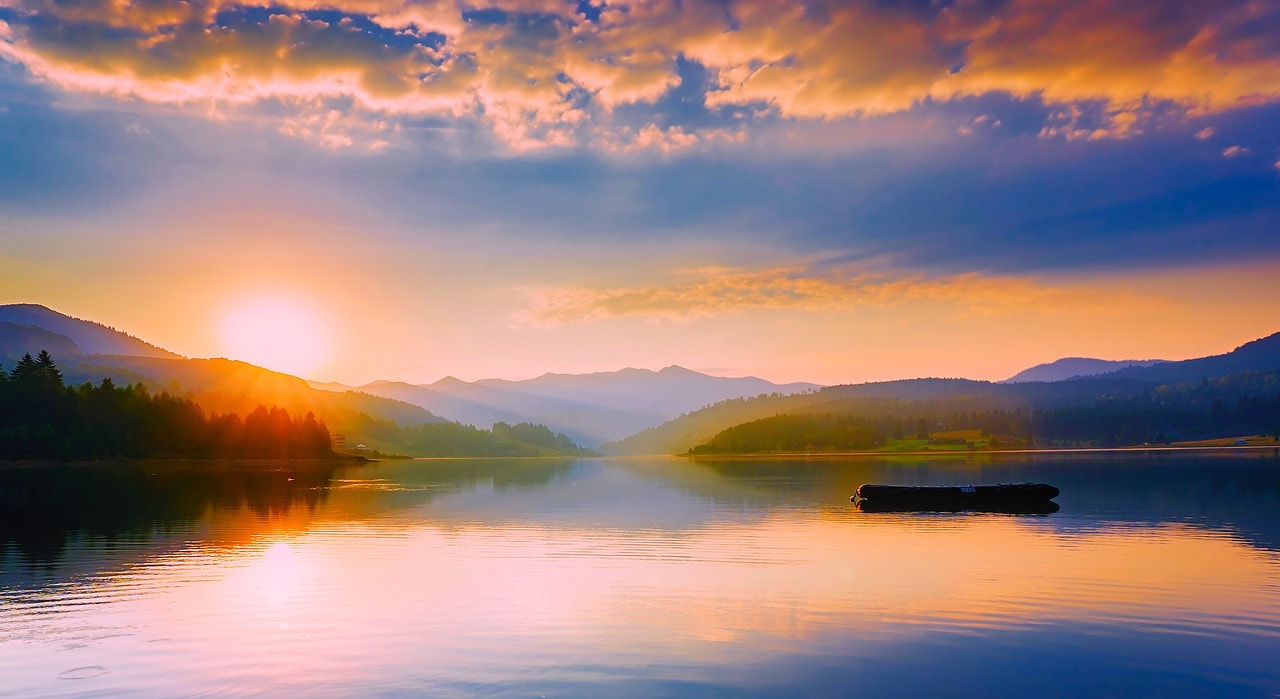 If you are interested in discovering the east of Europe, Romania is the most appropriate variants for you. You can explore the culture enjoying low costs for food and accommodation.
Daily Budget : You need $38.62 per day.
Cheap accommodation- $12.85. Local hostels that work around the clock.
Transportation- $1.12
Meals- $16.41
Drinks- $4.23
Attractions- $4.01. Castles, fairies, and museums with the breathtaking history.
Some of the free things to do in Romania include:
Trek to Bigar waterfall
Visit one of the many castles which are wonderful example of the glorious architecture of past.
Visit Romanian National Museum. It has free entry on the 26th of every month.
Explore the city on foot.
Also, you could spend sometime admiring a few of the many parks, libraries etc.
7. Poland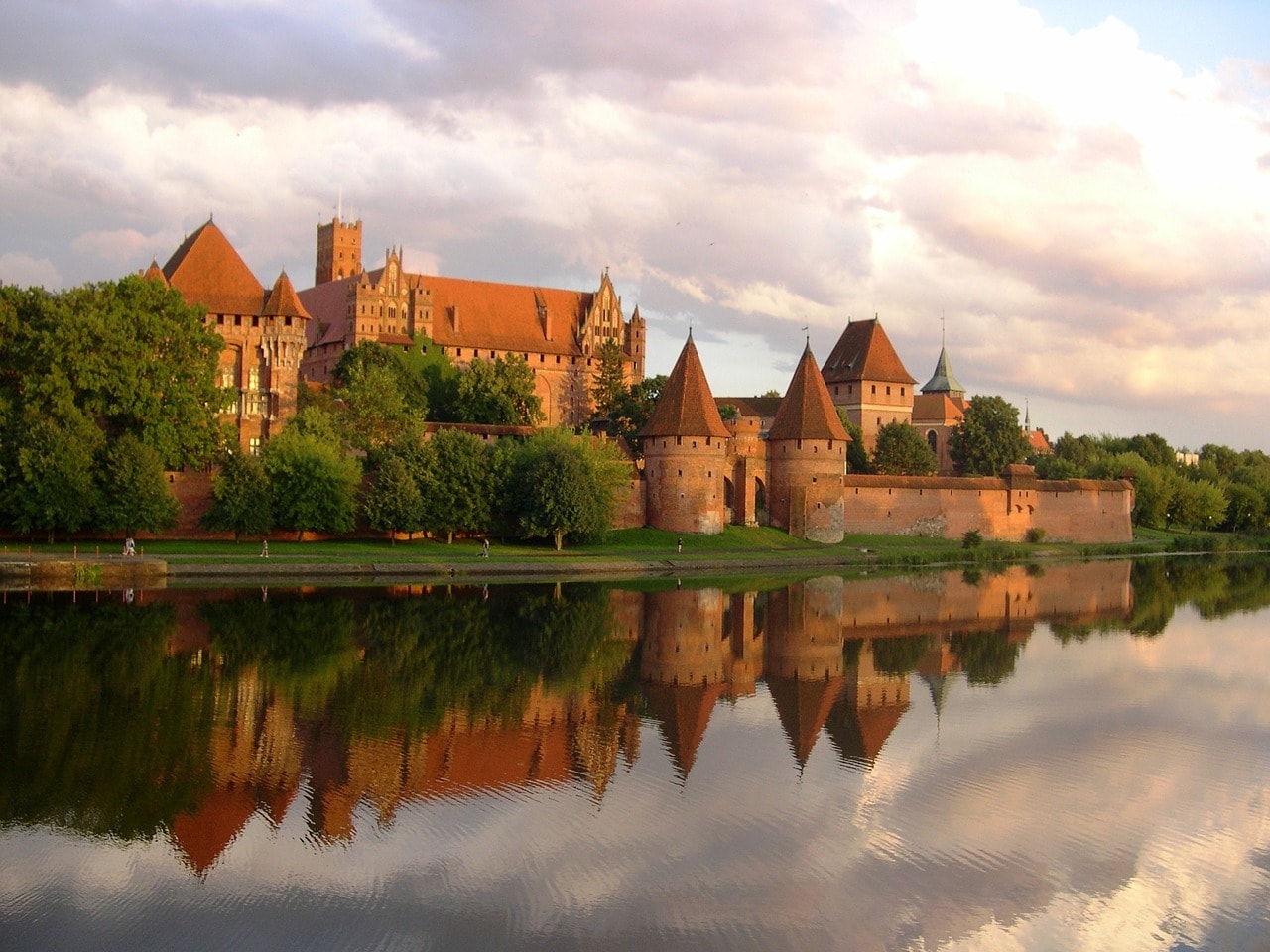 Another European country that is much cheaper than lots of other from the West. Here you can find anything you want beginning with picturesque nature and ending with the beauty of towns and cities. Try to have a meal in the restaurants for locals that are much cheaper.
Cheap accommodation- $11.67
Transportation- $0.54
Meals- $18.66
Drinks- $3.72
Attractions- $6
Daily budget- $40.59
Some of the free things to do in Poland include:
Explore St. Florian's street.
Visit the main square, and roam around it on foot, exploring and admiring the architecture around.
Visit wawel hill which is located on the left bank of the Wisla river. It hosts beautiful cathedral and castle.
Many of the churches in Poland have great architecture and can be visited for free.
You can take one of the many free walking tours in the city or you could create a walking tour of your own by taking some help from google map. Look at these free walking tour around Florence, Venice walking tour, a free Lucerne city walking tour or Amsterdam city walking tour for some inspiration.
8. Laos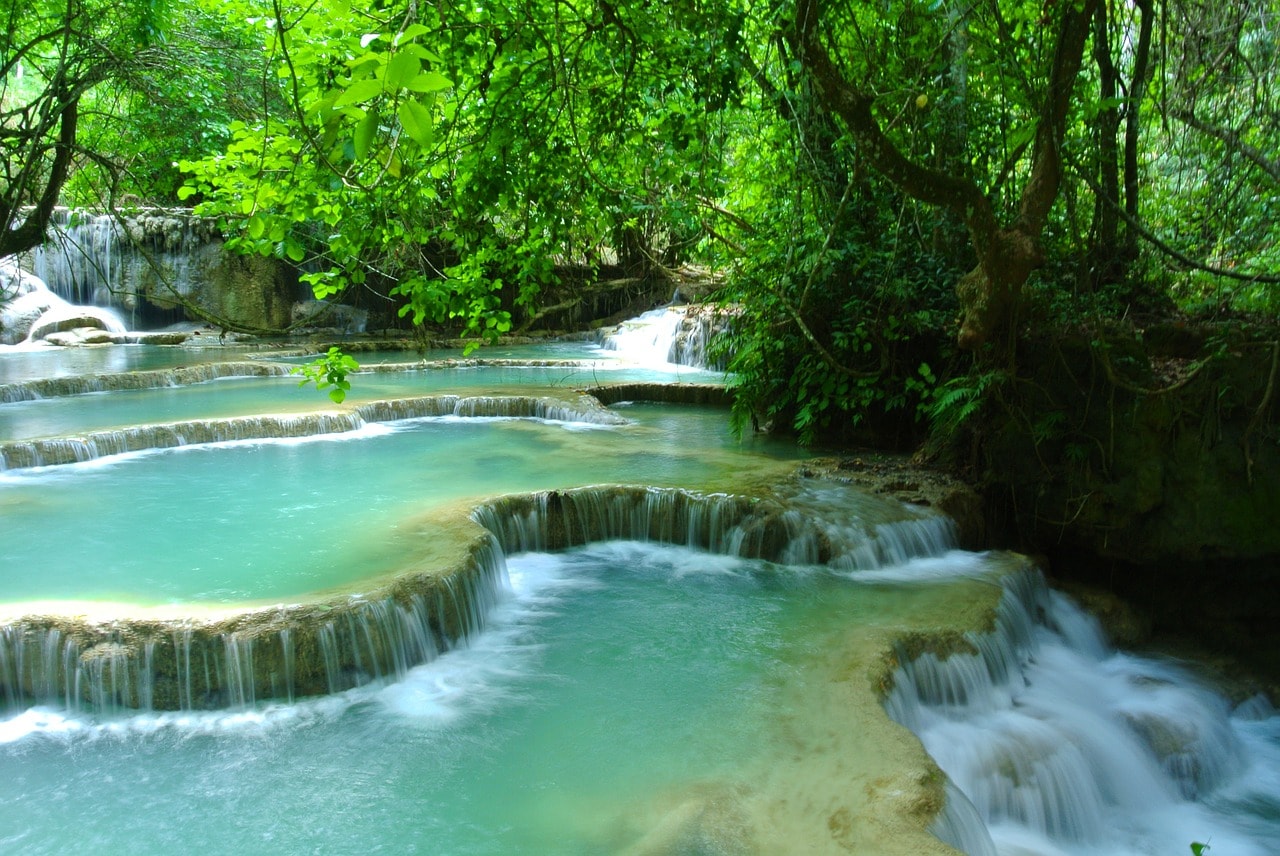 Another Asian destination that is attractive with its exotic atmosphere. The places to visit are similar to the other Asian countries, and they include ancient temples and ruins that are the bright hint on interesting history. It also has a really beautiful nature.
Cheap accommodation– $7
Transportation–  $1
Meals–  $5
Drinks– $1
Attractions– $1
Daily budget– $20
Some of the free things to do in Laos include:
Visit the Buddha park.
You can as well visit the National History Museum.
Explore one of the many colorful night markets of Laos.
Visit the temple of Haw Phra Kaew.
Join one of the many bike tours around Laos as per your interest.
9. Columbia
It is one of the most exotic countries situated in South America. Picturesque views of Amazon jungle, Andean mountains, and Caribbean coast create the image that would not leave you indifference. Colombia offers cheap accommodation and friendly people who are ready to help you. You will be surprised but you don't need too much money in order to relax and have fun. Thus, it makes Columbia one of the perfect destinations to travel on a college budget.
Cheap accommodation- $17.22
Transportation- $.58
Meals- $6.12
Drinks- $6.12
Attractions- $1.02
Daily budget- $31.06
Some of the free things to do in Columbia include:
Explore the beaches.
Visit some of the botanical gardens and parks which have free entry.
Many museums have free entry on a particular day of the week, plan your trip there accordingly.
Trek to the amazon jungles.
Camp overnight (you might have to rent camping gear though, unless you are carrying your own).
10. Nicaragua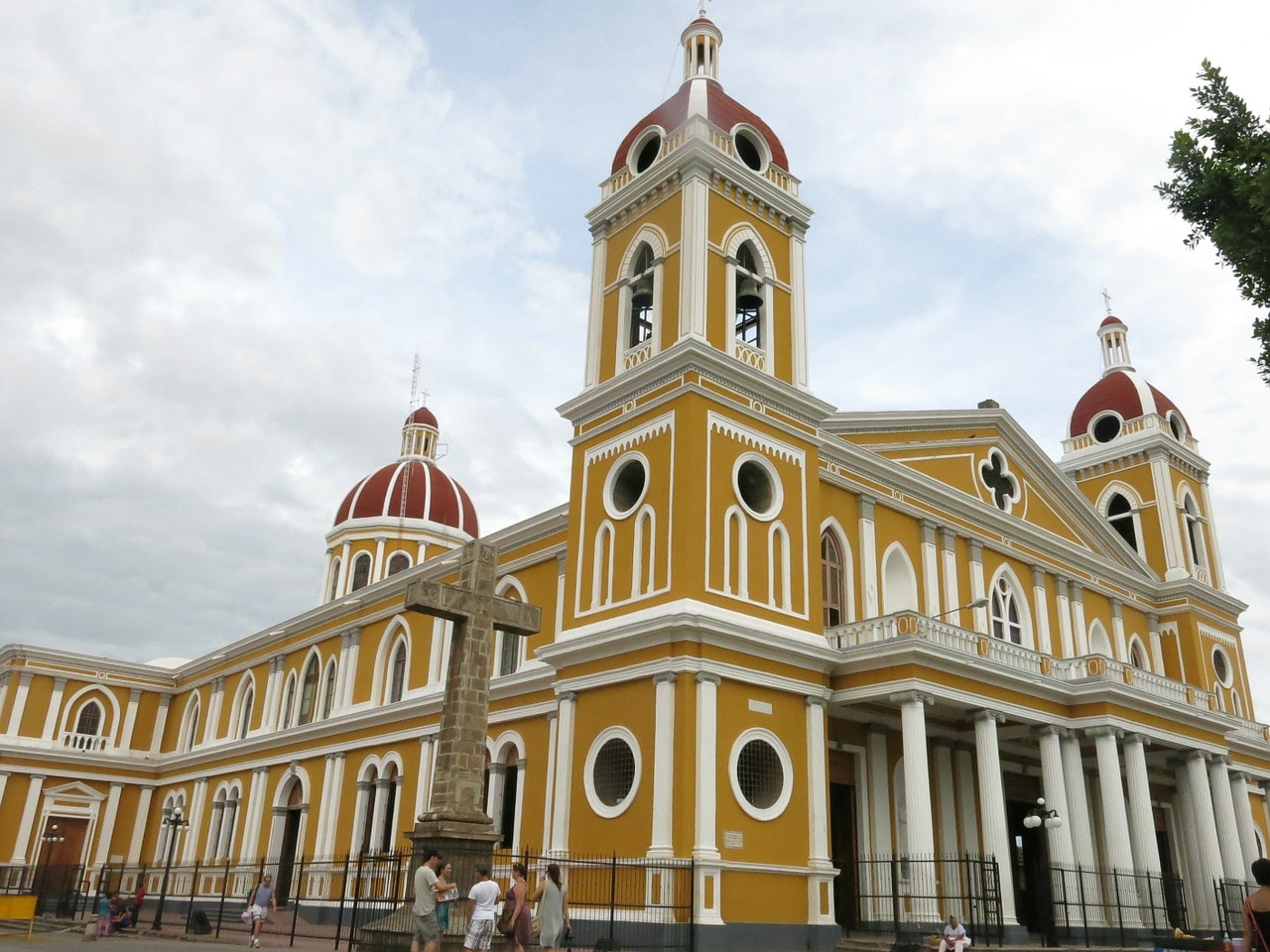 Being famous as the land of volcanoes and lakes, it offers the best opportunity to enjoy the fascinating views of mountains, waterfalls, beaches, with monkeys everywhere. Also, it is not deeply explored yet. And staying here is much cheaper than in any other country you have ever visited. Thus, Nicaragua is one of the best entries in our list of places to travel on a college budget.
Cheap accommodation– $12
Transportation–  $2
Meals–  $6
Drinks– $2
Attractions– $4
Daily budget– $25
Some free things to do in Nicaragua include:
Cycle or walk around Granada. And admire it's well preserved architectural wonders.
Visit the corn islands and relax in the sea water
Go surfing
Trek to the volcanic mountains
Trek to the Apoyo Lagoon
11. Mexico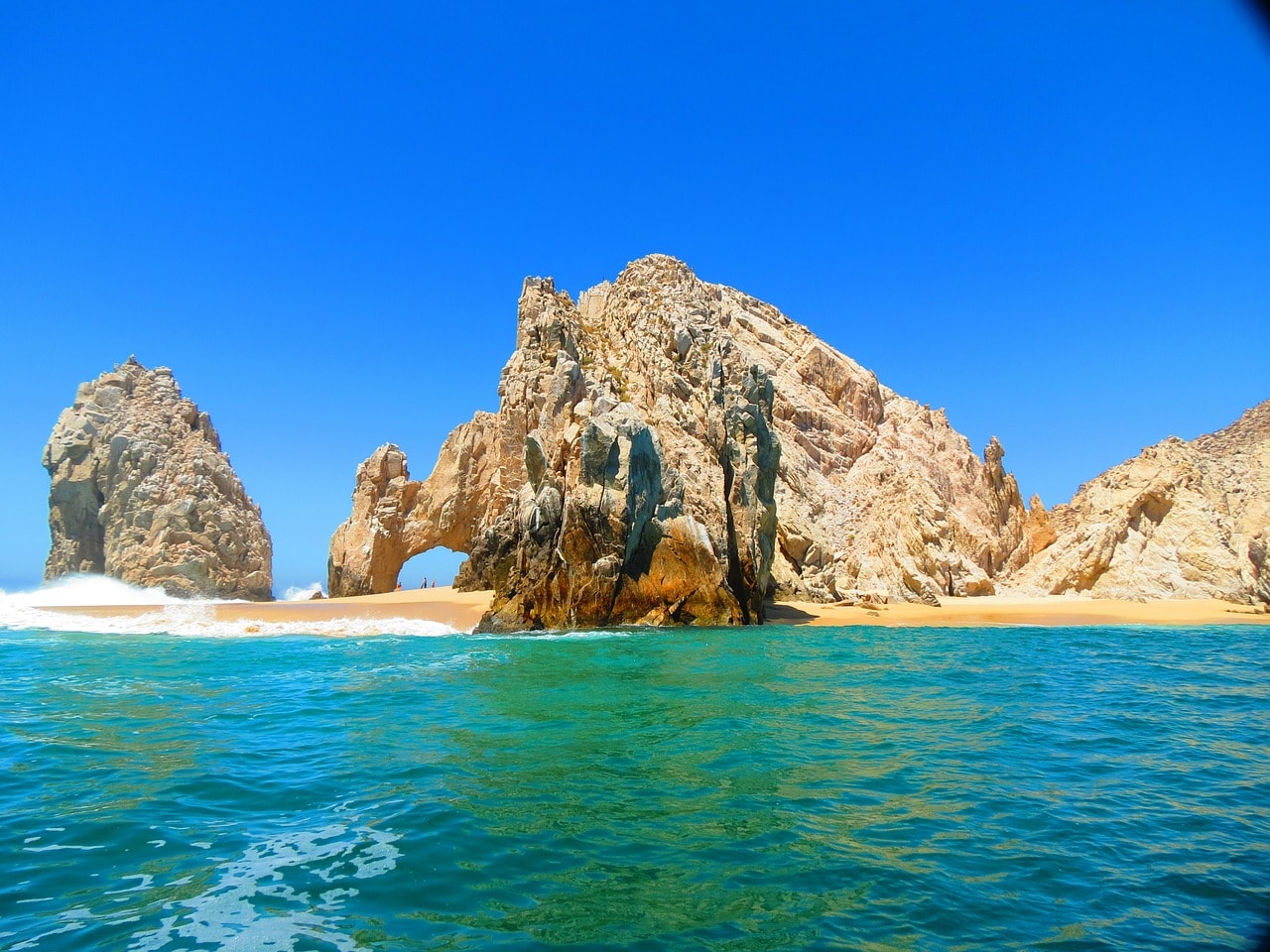 Mexico is a place that has lots of things to offer. It has beautiful exotic wildlife, wonderful beaches with white sands, deserts, and lots more. It also has a rich and interesting culture which you can explore. And all this can possibly be done while you travel on a college budget to Mexico.
Cheap accommodation– $2. The best choice is Hilton Hanoi Opera
Transportation- $1.04
Meals- $13.26. Open-air markets offer free samples of different traditional food.
Drinks- $4.41
Attractions- $6.32
Daily budget- $27.03
Some free things that you could do in Mexico include:
Join a Sunday Bike Ride group and take a ride down one of the beautiful trails.
Visit the Chapultepec Zoo.
Join one of the free cultural tours in the Mexico city.
Visit one of the many natural parks that Mexico is home to.
You could as well visit one of the many indoor markets in Mexico.
Some of the museums like Soumaya Museum have free entry, visit some of these to get an idea of the historical background of Mexico.
Tips on saving the money when you travel on a college budget
If you are going to travel on a college budget, around the world, you need to plan your trip attentively and find the ways where you can save some money. We offer some possible tips that you can find helpful.
Find inexpensive meals.
Search some free activities.
Take a room with a kitchen area to make breakfast by yourself.
Shop at local stores instead of the supermarkets.
Book the hotel outside the city as they are much cheaper.
PS: This is a guest post by Alex Moore. He is an author of a lot of amazing works for famous media and educational blogs. Hope you enjoy his work.