Goa vacation – a fancy for everyone in India and so many abroad. And why not. Goa is one place which doesn't disappoint anyone. It has got something for everyone. Off late, I have been wondering what is it exactly about Goa that one doesn't get tired of going on vacation here year after year. We have ourselves been here twice and can't wait to go here again. The second time, we visited here with our little daughter who was just 20 months old at the time of the trip. And we took many trips afterwards. Still the one place she enjoyed the most and the one place she doesn't forget is Goa.
It's very easy to self plan a trip to Goa, no matter what kind of trip you are looking for – be it adventure, party, leisurely, honeymoon or family. So, I am going to provide here a week long sample itinerary for a leisurely Goa vacation with your family on a medium budget range. You can self plan it, you can refer to my other posts on Goa (links provided at relevant locations) for further details.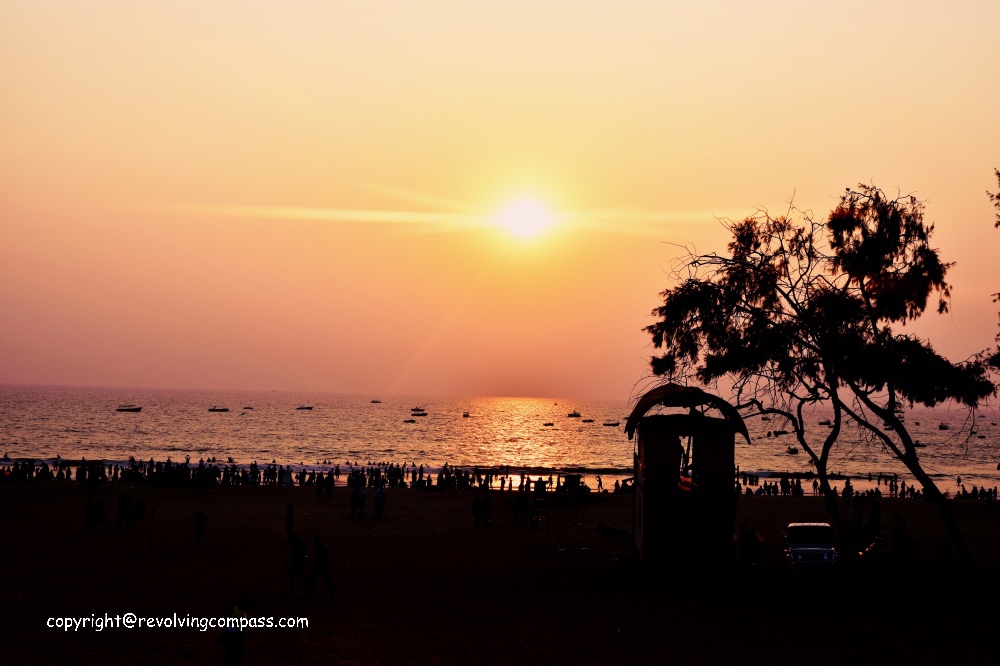 Step 1 : Choose a location to stay during your Goa vacation
Based on your preference, choose an area in Goa where you want to stay. If it's a leisurely travel and you have young children or toddlers, you can prefer staying close to the beach. A resort with a private access to the beach will be best. However, If not, then you can still find one quiet close to the beach so that you need not hesitate even if it means heading to the water body multiple times a day on the demands of the young ones.
If you are a couple, staying on a nice resort premise can be quiet romantic. See if you can book one with a private beach so you can enjoy some romantic dinner on the shore. You can as well explore the hilly sides of Goa – the western ghats – wherein you can get to live in tree houses or resorts designed with a touch of ethnic indian villages, yet equipped with all modern facilities.
When heading out with friends, in groups, and looking for lots of activity on beaches or night life, no doubt you got to choose north Goa. It includes the prime area around Baga and Calangute beaches.
Step2: Choose the right time of travel for your Goa vacation
Goa has pleasant climate from November – February. This is also the peak season. You can easily be out in the sun for long hours during this time. March – June becomes pretty hot and the afternoon sun is unbearable so it might not be idle to stay out for long. This is off peak season. You can plan early morning and late night activities if you visit in this season but day long outing or roaming on the streets may be more tiring and uncomfortable. July – September is the monsoons season. If you enjoy the rains and are not worried about getting wet, you can have some nice experience of thunder and clouds formation on the beach. Rain on the beach is a pretty site to behold. But if you feel rain is a spoiler of your game, steer clear of this season.
Step3: Book your accommodation & Flights for your Goa vacation
When it comes to choosing to stay in Goa, you will be spoilt by options. Since there are options ranging across all budget ranges from frugal beach side shacks to luxury hotels with private beach, jacuzzi and sauna – you have got a wide spread of hotels to choose from. Also, the place is equally abundant in homestay and holiday rental options. Most of them are located near to the beaches and some are located on beautiful hill side also, with mesmerizing view of the sea.
You can choose one based on your budget and other preferences. For instance, if traveling with a small baby you might require an equipped kitchen, or at the bare minimum a mini freeze and electric water heater. When traveling alone, or with friends, wherein most of your time is going to be spent on the beach, home stays might be a very pocket friendly and comfortable option.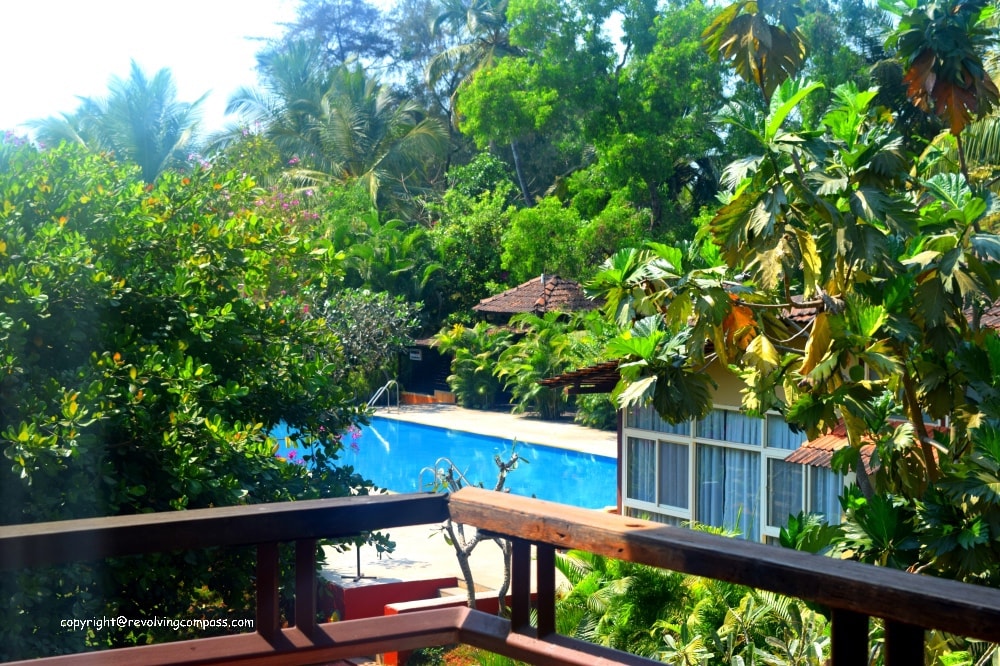 Step4: Get your documents in place
Pretty much the standard thing here. Keep your hotel booking info, tickets info, any additional printouts or soft copies for information, your identity card and if traveling from outside india, your visa, passport and their copies handy with you all through your travel. Most of the good hotels and home stay will require you to produce an identity proof at the time of check-in. So, don't forget to keep one with you.
Step 5: Choose your means of commute
Goa, unlike other Indian cities and tourist places, has a plethora of commute options to choose from. So, you can make your pick as per your choice. There are taxis and cabs for hire all through the day. You can rent a four wheeler for your entire stay. You could as well rent a two wheeler. Or, you can use one of the public transport options. So, ponder a bit, decide how best you will like to commute and book your commute options. Your resort can very much help in deciding one. Here's an account of commute using rickshaw in Goa that might interest you.
Step6: Form your Goa vacation itinerary.
(Sample provided here)
Day1 : Your arrival in Goa
Assuming you are traveling by a flight that reaches by the noon. Check-in into your hotel. Get fresh and have lunch. Post lunch, you can head to the beach and enjoy the sunset and other water activities being provided on the beach that you might be interested in.
Day2 : One day site seeing in Goa
If you are interested, you can head for a one day site seeing in Goa covering most of the major attractions. During the tour, try authentic native food from roadside restaurants and cafes or beach shacks.You can checkout this post for helping you plan a
one day site seeing
– like I had experienced on my Goa trip.
Day3 : Leisure at your resort
After a full day excursion the previous day, you might want to relax and unwind today. You can spend a relaxing day in the resort swimming pool playing with your friends, family or kids. You can as well go for a vey relaxing spa experience either at your resort premises or outside, make an appointment a day in advance and head for it today. There are many different spa options provided at most of the standard resorts. We stayed in
resort terra paraiso
and
resort Belezza
during our last two vacations here and enjoyed our stay at both the places. On this day you could as well choose to take a local cooking class. Or, join a yoga session on one of the famous
yoga retreats in Goa
.
Day4 : Sunbath & Beach shack
If you have headed to Goa in the right season when the heat is quiet bearable, you can head to the beach one early morning post breakfast at your resort. Pack your sunscreen, water bottle, sunglasses and other standard beach stuff with you and head – off. Your resort might have its own shacks on the beach or you can rent one easily for the whole day. Enjoy sunbathing, water sports, lunch at one of the beach side places. Take a peaceful nap or read a book. Basically, enjoy a relaxing peaceful day at the beach. Here's a beautiful article about
beaches in North Goa
 that can help you choose one as per your liking.
Day5 : Flea market Experience
A visit to Goa might not be complete without one of the flea market visits – even if not for shopping then just for the experience. So, I would strongly suggest include one in your itinerary. There are different flea markets hosted on different days of the week, so, you can plan for one accordingly.
Check this post out for more information
. Arpora and baga markets are night markets so they start late in the evening and continue well into the night. If you are visiting one of these, you can have the day at leisure or plan some other activity during the day. In the evening, you can head to the flea market. Spend the evening watching the sunset across the Arabian sea. Then, head to the flea market as it gets dark.
Day6 : Panjim – Spices, Cashews and Wine
Head to the capital city of Panjim for collecting a bit of the famous Goa and taking it off with you as a gift for family and friends or for yourself. Goa is quiet famous for cashews, they have a particular taste and flavor that you won't find anywhere else. You can ask anyone for directions and head to the market in Panjim that has most of the wholesale cashew dealers. Buy some packets – salted or plane whichever you prefer. You can also buy famous Goan wine and Indian spices from markets in Panjim at quiet good rates. When we went to Goa, we did shop for cashews and some spices.
Day7:  Bye Bye Goa
This day being the last in your week long trip, do your packing today in the morning. Make sure you are not leaving anything important behind. Checkout from your hotel and head back to the airport for your flight – carrying with you a lifelong memory of this trip.
There is so much to do and see in Goa. We recommend you checkout
this insider guide to Goa
that is full of useful information about the lovely destination, before you plan out your trip. Happy Journey!!