There are certain destinations that feel like they are made for a family vacation in the first place. Miami is one such destination. A family vacation to Miami just sounds perfect. So, as the summer vacations have arrived, let us introduce you to a perfect family vacation to Miami. Here we have teamed up with Expedia.com to share a guide which can address all the questions that you may have for planning a family vacation to Miami.

Where to stay in Miami
There are numerous family friendly hotels in Miami. And they range from budget to luxury. You can check options and conveniently compare Miami hotels on Expedia.com. If you don't want to rent a vehicle and drive yourself on your family vacation to Miami, than it's better to stay closer to the beach. Since the beach is after all the main attraction in Miami. And most of us head there for playing in the water or just relaxing in the beach. In fact, even the kids would love to spend most of their time on the beach. However, having said that, the accommodations near the beach tend to get filled the fastest. So, if you are making a choice to stay a little farther, you can easily rent a vehicle for the duration of your family vacation in Miami to explore around and reach the beach fast.
When to go to Miami
Miami has a tropical climate that doesn't change drastically year round. And that is what makes it a very popular destination amongst tourists of all age groups. However, as per our studies and exploration, the spring time is the best time to visit Miami. Particularly if you want to avoid the crowds. And also not bake in too harsh a sun. Since, during the summer months, when the kids vacation start, the place tends to get very crowded. And at that time, it is very hot and humid also. Come winter and people from different corners of the country as well as abroad start reaching Miami for the respite from the harsh winter. This really increases the prices of the hotels as well during both summer vacation period as well as in the winters. So, as long as you want to have some exclusive, not so crowded time on the beach, spring seems to be perfect.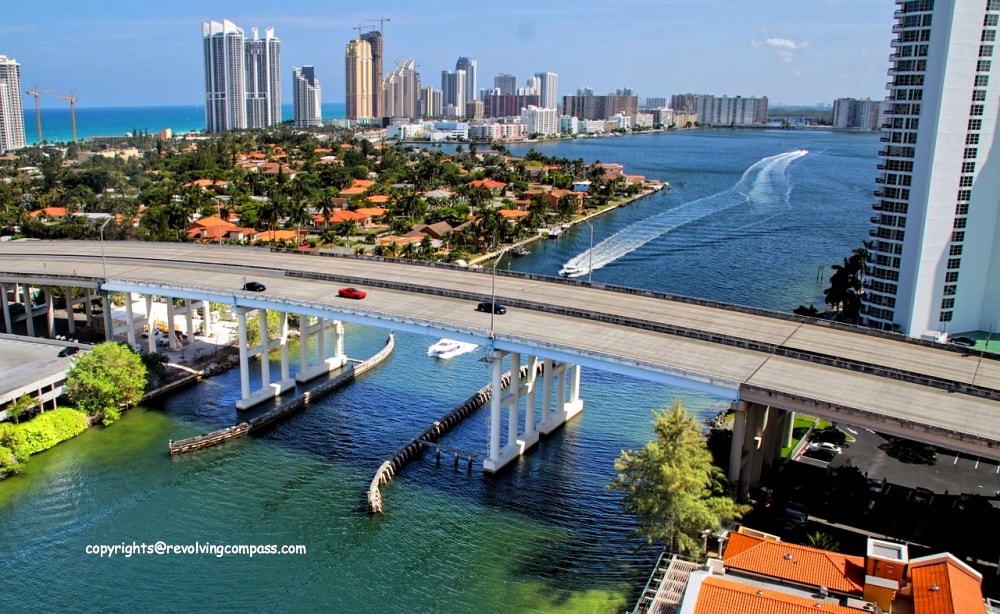 Things to do on a family vacation to Miami
Sunbathing on the beach, playing in the sand and getting into the waters are kids all time favorites. And who won't do these on a beach holiday? So, let's keep these apart and talk about other things that Miami has got to offer for a family on it's vacation. Particularly with kids included.
Miami Children's museum
A museum totally dedicated to kids. The Children's Museum is definitely a must visit when on a family vacation to Miami. The museum is not just so colorful. But it has on exhibit lots and lots of things that attract Children in particular. Especially exhibits like "Sea and Me" and "Ocean Odyssey" are very popular amongst kids as they exhibit the world of the sea creatures. Then there are other exhibits like a maze in the "Castle of Dreams" and the option to climb high on the "Mt. MiChiMu".
Miami Zoo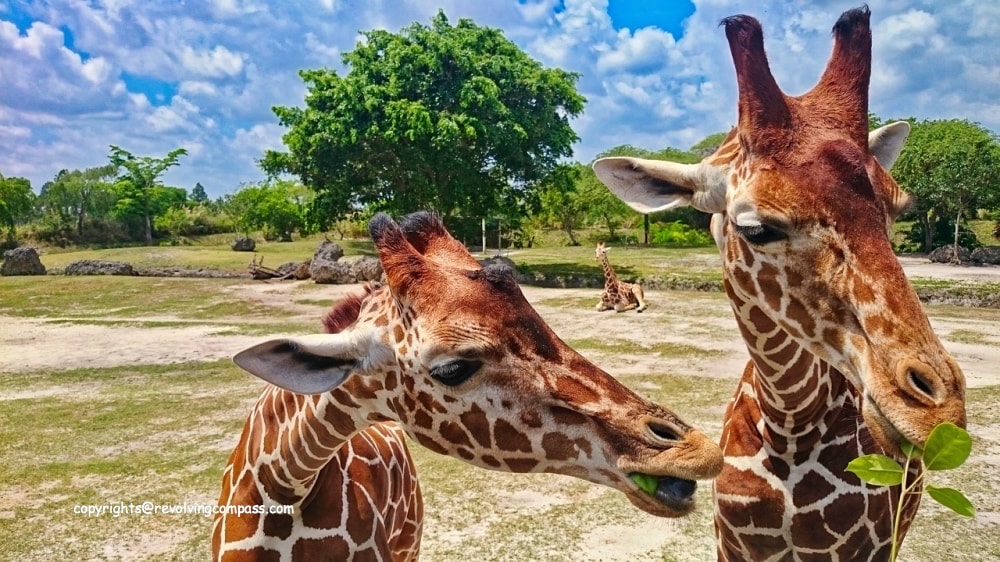 Did you know that the Miami zoo is the largest zoo in Florida? It has conserved and kept animals from around the world. These include the Komodo Dragon from the islands of Indonesia and the African lions. Other animals include Galapagos tortoises, lions, tigers, bears. What's more? They have special animal encounters and shows designed to let the children interact further with the animals, not just see them. There's a special zone created inside the zoo where children are allowed to feed certain animals too. And then there are presentations available for kids to learn better about the animals. I can't imagine my kid coming out of such a zoo, once she has access to it!!
Venetian pool
There is a query of coral rock in Miami's neighborhood. And the Venetian pool was constructed out of it in 1923. It is a 820-thousand gallons spring pool. With so much water in it, the pool is always cool, even on the hottest day of the summer. So, on a family vacation to Miami, it makes for a perfect spot to take a plunge and cool yourself and your kids. There are even artificial waterfalls around the pool. They excite the little kids all the more. And thus, give them the perfect excuse to explore the pool all the more. However please make a note that kids under the age of 3 years are not allowed in this pool pertaining to safety reasons. So, plan for the Venetian pool if you have kids older than 3 years.
Miccosukee Indian Village
Miccosukee Tribes
have been residing in Florida for a long time now. The Miccosukkee Indian Village is a village like setup, constructed to showcase the traditions and cultures of this tribe. This makes for a perfect offbeat spot for a family vacation to Miami. And a perfect way to introduce yourself and your family to one of the old tribal culture that is still well preserved in Florida. Major craftwork of these artists include carvings on wood, bead work and basket weaving. Daily tours are organized to the village, wherein the visitors get to see demonstration of these crafts and how they are developed by the tribes. There is an art and craft festival also, that takes care here in the month of December. What's more? The visitors can take airboat rides here and catch glimpses of live alligator wrestling shows – which are one of the reasons this spot shot to fame.
Everglades National Park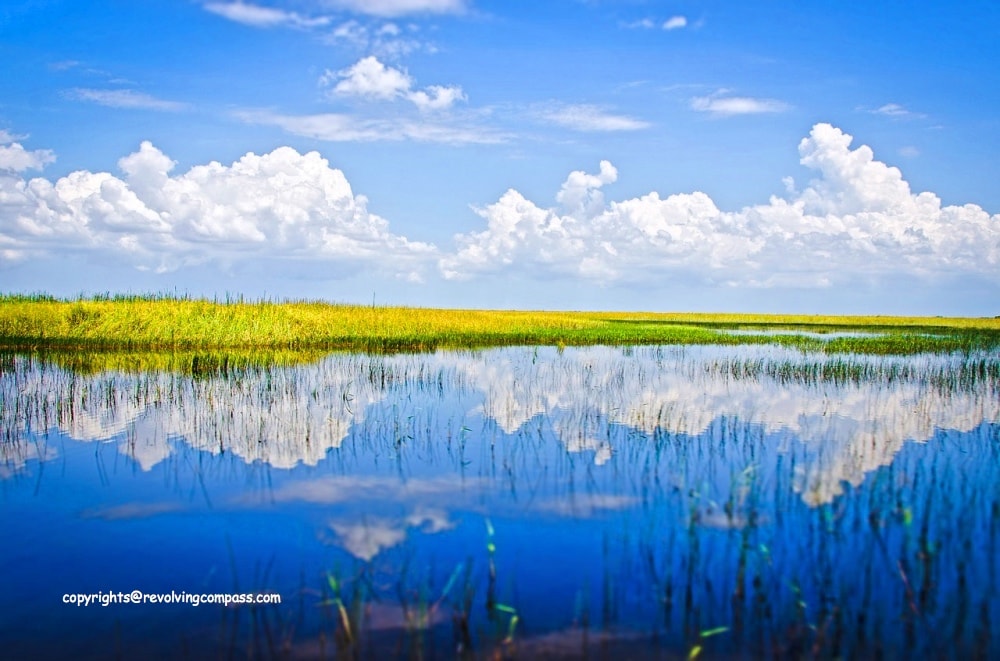 One of the most famous spots and a must visit on a family vacation to Miami is Everglades National Park. The park is home to many species of animals, including several kinds of crocodiles, alligators, different species of birds and manatees. The park is huge. And it has numerous trails for hiking, biking and kayaking. Depending on how old your kids are and the interest of everyone in your family, you can choose to take one of the several trails and then explore the Everglades National Park. One of the most popular spots in the Everglades National Park is the shark valley that has an observation tower as well. Even bird watchers have a perfect time here. Kids love exploring the easy hiking trails and spotting the new species of birds and animals here.
Jungle Island or Parrot Jungle
Yet another beloved destination for family vacation to Miami is the Jungle Island. Let us call it a paradise for animal lovers. And kids, in general are true animal lovers. They are largely known for a huge variety and number of parrots thus, driving their old name of Parrot Jungle. But there are many other creatures that reside here. Including some very large and old tortoise, kangaroos and lemurs. For the little one, there are number of animal shows run here on a daily basis. Even interactive sessions also take place. There is a private beach also on Jungle Island. It is called parrot cove. And it's main attraction is a huge water playground for kids and the little ones. Overall, it's offerings make Jungle Island a must visit on a family vacation to Miami.
Crandon Park
While the Jungle Island & zoo give kids a chance to interact with the different land animals, the Crandon Park introduces them to the sea creatures. It also helps the kids learn more about the sea creatures through it's interactive sessions with the same. Also, the area has several trails for exploring around, and even setting up barbecue. One can also rent kayaks, if the whole family loves adventures.
Monkey Jungle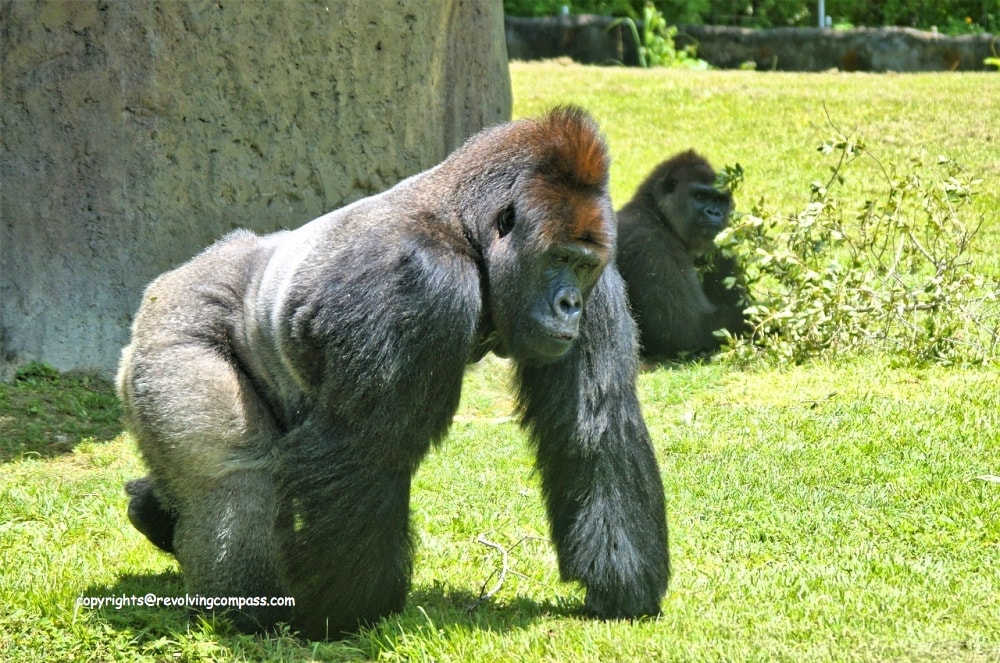 It is a 30 acre wildlife park which has all varieties of monkeys that you can think of. Some of the species include Orangutans, Squirrel Monkeys, Gorillas and others. The best part is that, you need not worry about yourself and your kid getting hurt by the monkeys. Since for most part of this wildlife park, you have to walk through a screened pathway. And you can see the monkeys playing around. Although provision is made for kids to be able to feed the monkeys through the screens.
Perez Art Museum Miami
Although an art museum, but what makes it special is that there are days when things are planned around kids. For instance on second Saturdays of every month, art workshops are setup where the children can enjoy making the art. And it is totally free also. Plus on fourth Saturday of every month , there are special story telling and art workshops for children of age group 3-5 years. Then there is an outdoor sculpture garden.
Fairchild Tropical Botanic Gardens
The Fairchild Tropical Botanic Gardens boast to have the most beautiful landscaping amongst the gardens and other outdoor places in Miami. Overall, the gardens are 83 acres. And these include trails covering beautiful lakes, rainforests, and flower beds. The beautiful trails run right from the middle of such picturesque landscapes. There is a beautiful butterfly conservatory inside the Botanic Gardens. Which adds to the beauty of the whole place. It is one of the must visits when on a family vacation to Miami. Picnic around and explore random fairy tale trails in the Fairchild Tropical Botanic Gardens.
Gold Coast Railroad Museum
One of the best free things to do in Miami, the Gold Coast Roailroad Museum is another must visit when on a family vacation to Miami. The museum is run by a non profit organization. It exhibits some 40+ different old railcars. Customers can even take a ride on one of these railcars. Children definitely have a wonderful time taking ride on one of these vintage rail cars. And it also presents for them a good opportunity to learn more about the railways, their history and their technical details.
Hope we have given you enough reasons to plan a family vacation to Miami soon. Although known for it's amazing night life and fun filled things to do for the grown ups, now you know how much Miami has got to offer for kids. To help plan your family vacation to Miami, here are some other relevant resources that you might want to check out:
You might as well like: