The glass world of Murano, Venice is a must see when one heads to Italy and is planning to visit Venice. These works are world famous and so is the island of Murano. Murano is a set of seven very small islands, linked by bridges, just like the rest of Venice. It lies some 1.5 km north of Venice. Everyday, ferries from almost all corners of Venice keep making to and fro tips to Murano.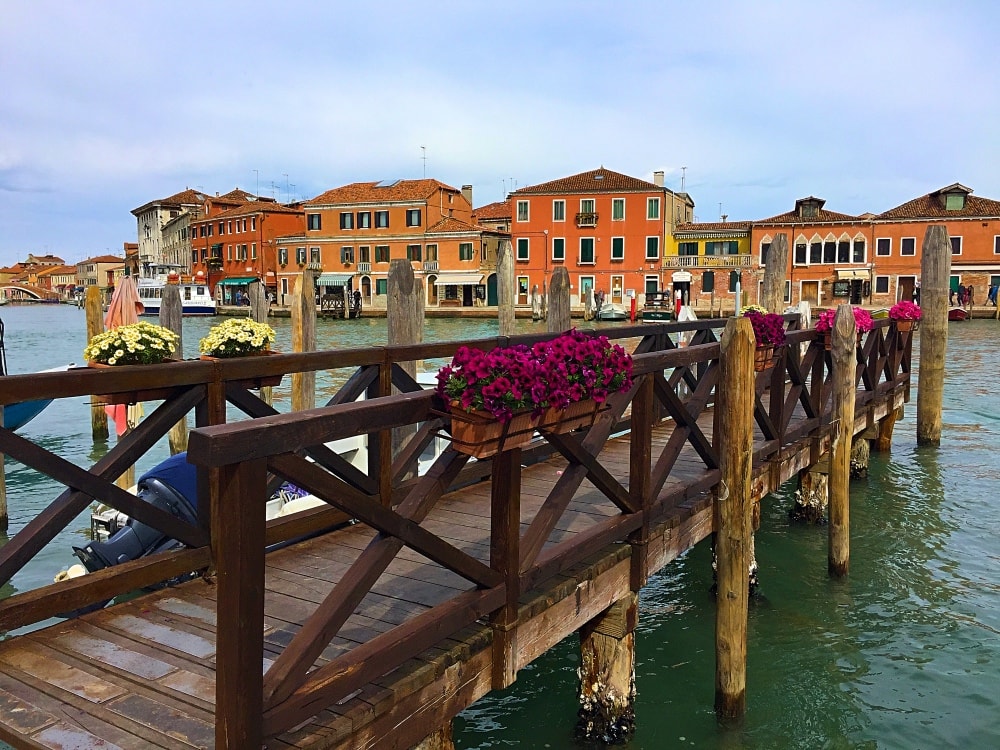 When we went to Venice, we took this one day hop on hop off trip from Venice. And as a part of this trip, we also went to see Murano. However, we got introduced to the glass world of Murano long before visiting the island itself. As soon as we stepped out of the train station in Venice after completing our 2 hours journey from Florence, and started on the main street towards our hotel, we saw several shops with lots of intricate glass works displaying in the windows. Most of these are manufactured and shipped from Murano. These include very small miniatures of animals and birds, less than an inch in size, yet with all the details of the features to large vases, dinnerwares and decorative items.
I was already intrigued by the intricacy of the work at display. And then only I had made up my mind to go visit Murano. However, when I found it was already a part of the hop on hop off trip, I was delighted and looked ahead to the next day when we were going to take this trip to Murano.
The Glass world of Murano
Although the island of Murano is very near to Venice and very much like the later. Yet it has a vibe of it's own. Picture perfect wooden and concrete bridges, beautiful flowers, old buildings and canals are all integral part of the beautiful glass world of Murano. As we stepped out of our hop on hop off boat in Murano, immediately in the front lay a glass factory. One can take a guided tour of the factory and learn how the glass is actually moulded to create wonderful pieces of art and decoration, big and small. And as one heads on the street towards the mail town, along the wall of the factory, soon one arrives at the heart of Murano – the very symbol of the place.
Campo Santo Stefano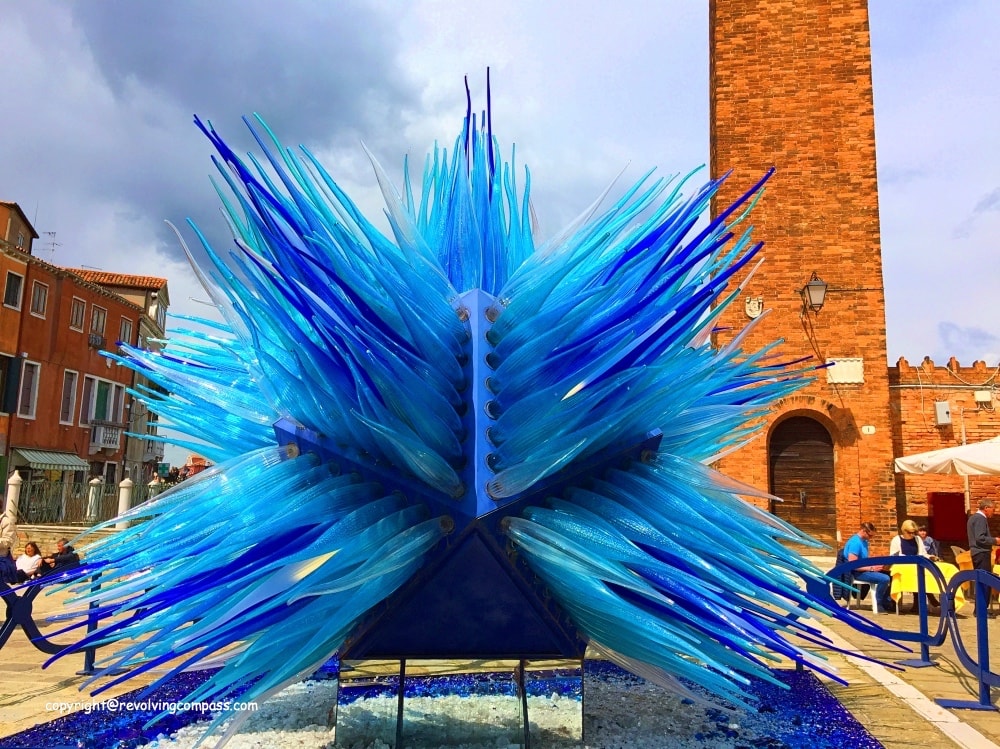 Almost 500 meters to the left of the glass factory and you arrive at the square of Campo Santo Stefano. It is best known for it's huge glass starburst sculpture. This beautiful work of art is created out of glass and can be seen from far and wide. It attracts the eyes immediately due to it's glossy finish and bright blue colors. I felt like it is a true symbol of the glass world of Murano.
The glass shops of Murano
As you look around, you will see glass shops all over Murano, displaying the intricate glass works. Some are much bigger showrooms that have huge collections of large glass masterpieces (How I wish I could carry one of those back home with me!). While many others are smaller shops with huge collections of very small show pieces that can be easily bought as souvenirs and carried back home with you, no matter from which part of world you are traveling. Most of these glass shops are backed by their own factories. And thus, every backyard in Murano has a glass making story to tell.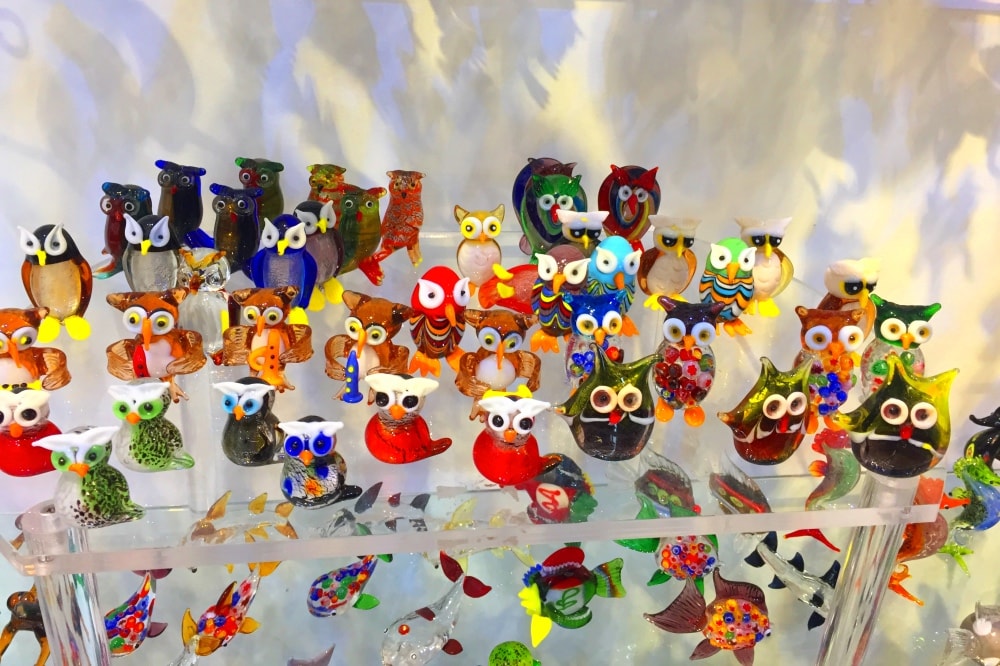 Muse De Vetro Glass Museum
This building was once upon a time the home to the bishops of Torcello. And then it became the town hall of Murano. Now, it is a museum that houses a huge collection of glass works. Some dating back in history as far as the Egyptian time. If you are truly interested in learning about the history of glass making, and the different forms that the glass work has taken over the centuries, this is one place you will not want to miss. It's sheer collection leaves one spellbound.
The history of glass making at Murano
Murano was initially settled by the Romans. It was initially a major fishing port and also a leading producer of salt. And it even minted it's own coins. However, in 1291, all the glassmakers of Venice were ordered to move to Murano. As glassmaking did impose some risk of fire on the city of Venice. Initially, after settling in Murano, the glassmakers started making beads and mirrors. And soon they started exporting to rest of the islands of Venice and beyond. Their popularity grew fast. And soon Murano became the leading producer of glass across Europe. So much so that they held monopoly in glass making for centuries. And they even enjoyed a lot of privileges like they were immune from prosecution by the Venetian state. So much for the talent of glass making! Hence, was born the glass world of Murano.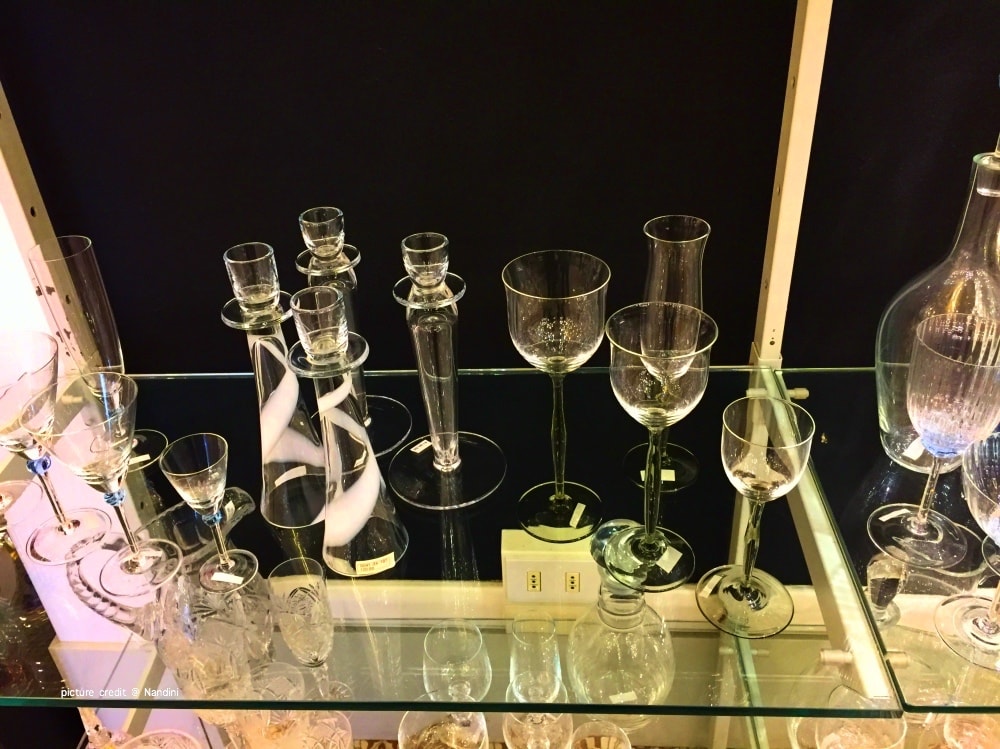 Although Venice protected the secrets behind it's glass making very strictly. Yet slowly some glassmakers migrated to nearby cities and started glassmaking from there. Thus slowly bringing a decline in Venetian monopoly. However, the artwork of Murano still remains one of a kind. And even today, the kind of accuracy and perfectness that is displayed in the glasswork of Murano is difficult to find elsewhere.
Other attractions in the Glass world of Murano
Apart from the glass work and glass factories that are prominent everywhere and the glass museum, Murano has several other attractions to look forward to. History is prominently present in it's old buildings and beautiful churches. Some of the most sought after places in Murano are:
The Church of Santa Maria e San Donato : It is a religious edifice of Murano. It's Byzantine Mosaic pavements are very famous. And so are the four large rib bones that are contained in the Church behind the main altar. These are believed to be the bones of a dragon. It is believed that Saint Donatus of Arezzo slay the dragons. The saint's relics are also contained in the same church.
San Pietro Martire Church. This one is a Roman Catholic church in Murano. Burnt down by a fire in 1474 and then rebuilt in 1511, it has a beautiful facade, made with sheer brickwork. And the church is characterized by renaissance time arcades and columns.
Palazzo da Mula. It is one of the oldest standing buildings in Venice. It's an inspiration to several works of art, particularly oil paintings. There is something about the building that catches the fascination of artists from far and wide.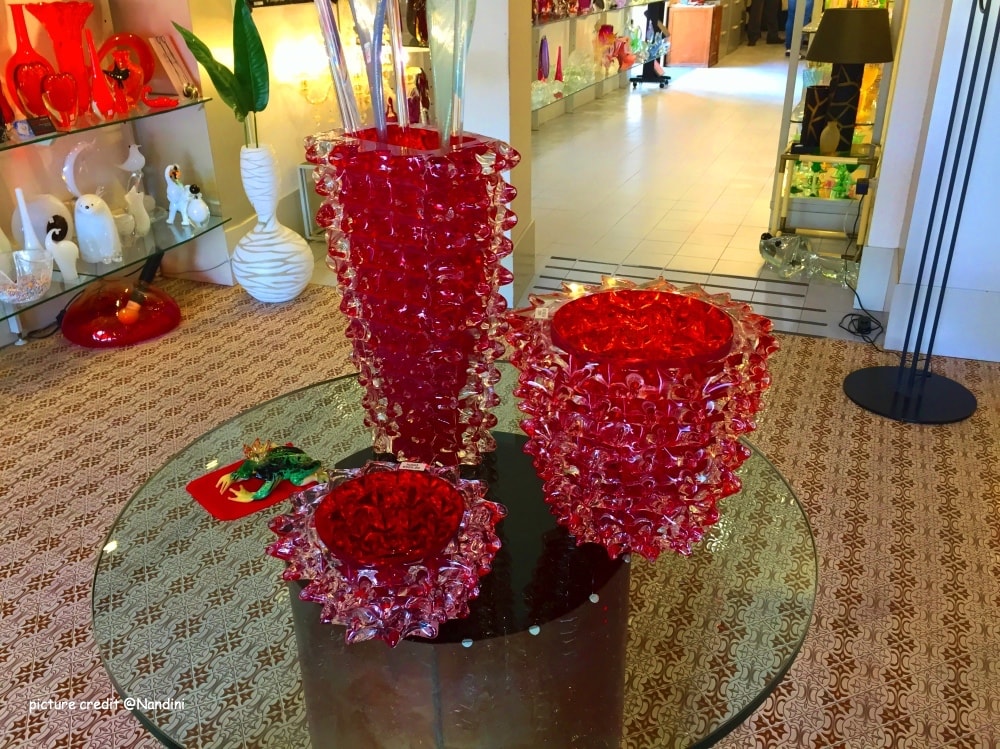 Tips on visiting the Glass world of Murano
Regular boats ferry between the main island of Venice and Murano. You can take one of those in the morning. And once you are done with your exploration of Murano, you can again catch one back to Venice from the same spot where you got off the boat.
Several organized tours are also conducted from Venice to Murano for half a day or full day. You can take one of these and get a guide with you in case you are interested to dig deeper into the history of Murano.
However, you should be cautious of tourist scams where you might be promised a trip to Murano for a hefty sum. Inquire about the actual boat ticket prices and about authentic tours from your hotel or where ever you are staying.
We took a boat hop on hop off trip of Venice which covered the island of Murano. This way, the amount of time we wanted to spend here was up to us.
There are plenty of refreshment shops in and around the main square where you see the blue glass starburst sculpture. You can have some snacks or a gelato from here.
Drinking water is readily available on the island. There are some fountains and taps on the main square as well. We filled our bottles here.
Wear comfortable walking shoes as you will have a lot of walking around to be done.
Compare prices across shops if you are planning to buy something. Those near the main square are bit pricier than the interior ones.
Murano is relatively less crowded than the main islands of Venice. So, it feels a bit colder as well. Prepare accordingly.