We all face the issue of choosing between guided tours vs independent travel at some point during our travel. Having tried both of these extensively during our travel, we thought it's a good time to give some introspection to the guided tours vs independent travel dilemma. We hope it can also give some insight to our readers and help them choose when it comes to guided tours vs independent travel for them.
Our take on guided tours vs independent travel
As per our experience, a tour that provides a good balance of both guided tours and independent travel can give one the best of both. This is particularly true for visiting places like Europe. Where its very easy to book accommodation and transit on public transport. But often our tour will include visit to historically and culturally rich places that are apt for guided tours.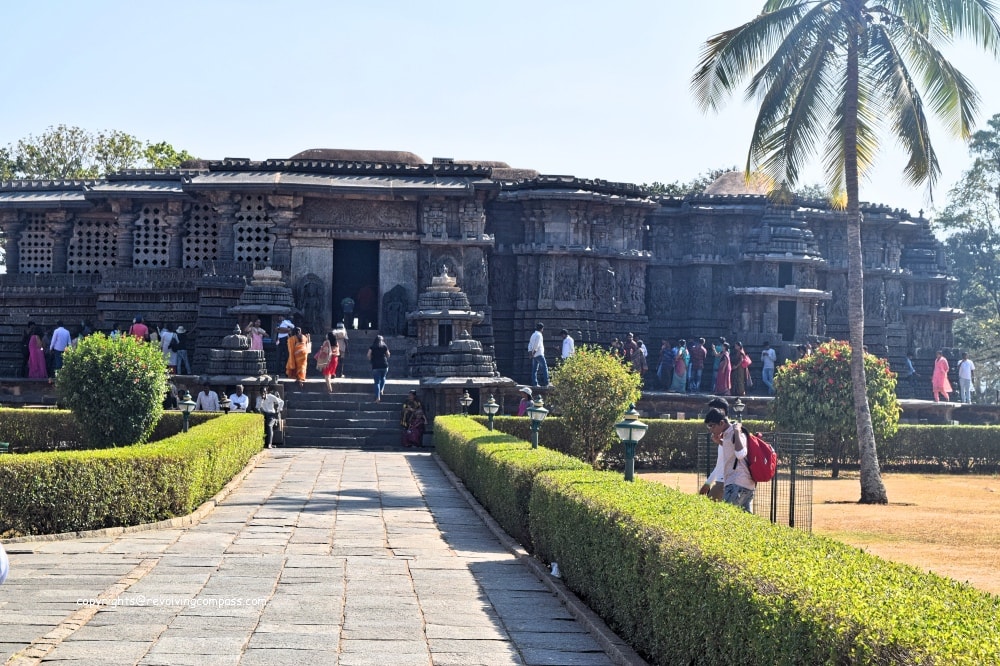 So, we plan our own self guided free walking tours exploring the street and landscapes. While we do guided tour of the ancient sites in Rome, Vatican, private tours in Prague , Bern, Budapest etc. exploring the city, tour to mount titlis in Switzerland or a cheese factory in Switzerland, a tour to ancient temples like the Halebidu temple in Hoysala in India or the temple of Belur in India. Or, a tour exploring the huge forts and palaces of Rajasthan like the Amer fort or Nahargarh fort. But we still plan the overall trip on our own. 
Some examples from our past trips
We actually planned our major trips in the last few years by mixing guided tours and independent travel. Like the 2 trips to Rajasthan wherein we spent a total of 3 days in Jaipur, 4 days in Udaipur, 3 days in Jaisalmer and 2 days in Jodhpur. We booked our commute and our stay on our own during these trips. And we also decided a rough itinerary for ourselves. It included what all we wanted to see and on which days. But, when we went to ancient forts and palaces, museums and monuments etc. then we took the help of a guide to better understand the history of the place and the exhibits.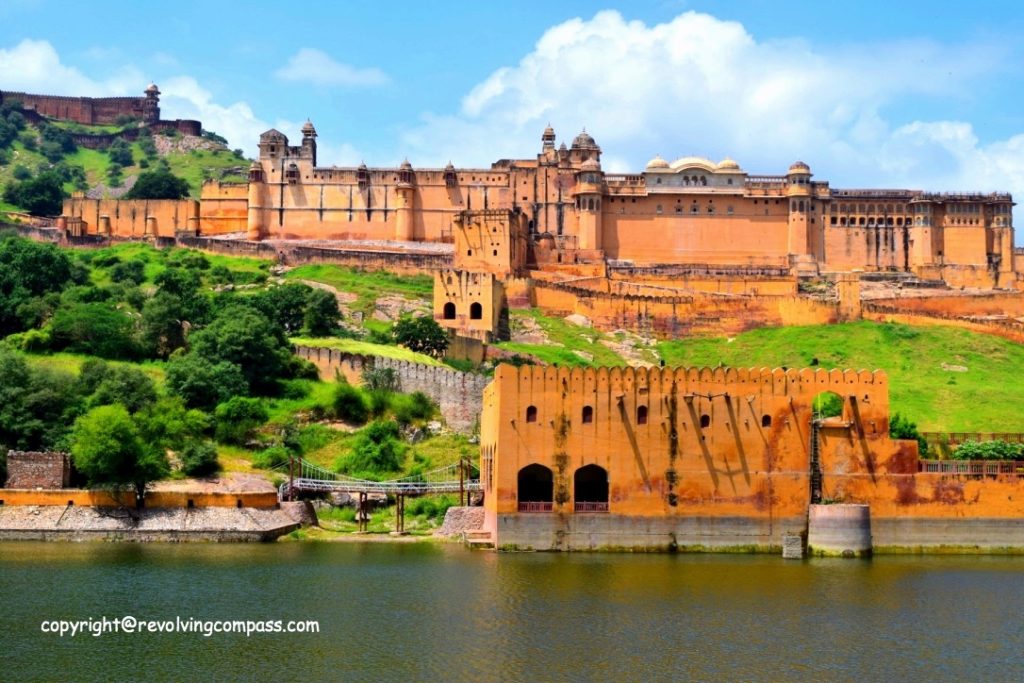 Similarly, on our trip to Europe, we planned the number of days, the destinations to visit, how many days to spend in each destinations etc. But then for several tours and activities we booked guided tours. Including visits to museums, palaces, Vatican, ancient Roman ruins, Leaning tower of Pisa etc. But, apart from the guided tours, we also kept a lot of days at leisure as well. And during these days, we took free self planned walking tours around the city we were in. So, it gave a good balance to our trip overall.
PS: How to plan a Europe trip on your own
Pros and Cons of guided tours vs independent travel
Below we list the advantages and disadvantages of guided tours vs independent travel for our readers evaluation:
Advantages of guided tours vs independent travel
Guided Tours are organized
Guided tours might feel more organized compared to independent travel. As the tour is planned by a third party. And the tourist just on boards to it at a predefined place and date.
Guided Tours save time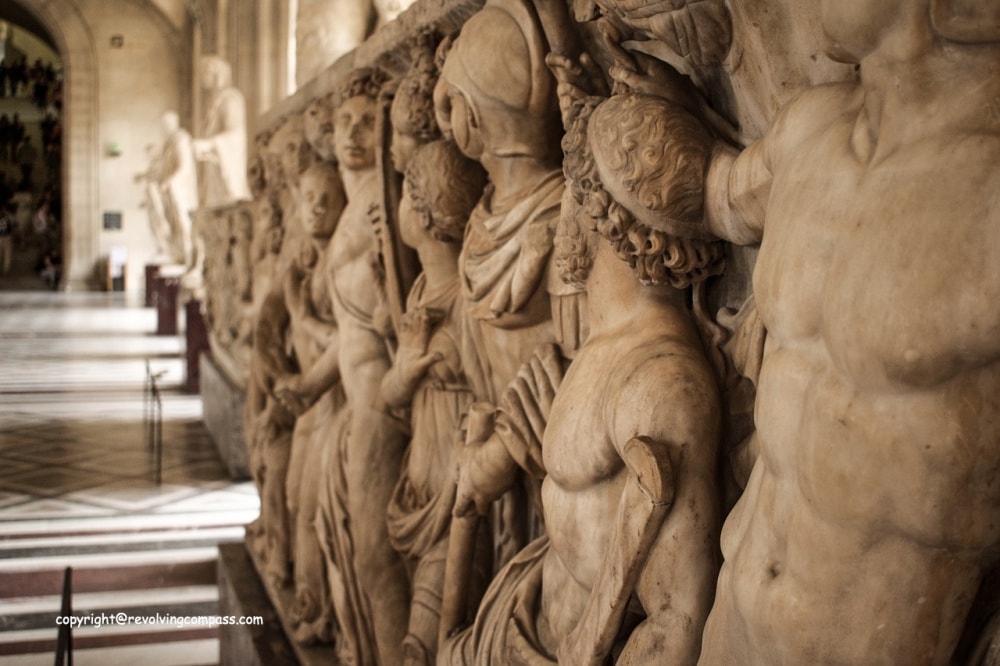 Guided tours also save the traveler the hassle and time spent in planning the tour and putting in a lot of research beforehand. For instance, when we traveled to Europe, we did a lot of self planned walking tours. But it took a lot of time and research at our end to create those tours. Since we are often interested in doing such researches, it is fine for us. But if someone is not interested, or, not able to due to lack of time, then it will feel like a hassle for them.
Guided Tours are, well, guided
Also, guided tours are often accompanied by a guide. Who guides the tourists about the place that are included in the tour. The guides have enough knowledge of the area, or, at least the particular site. While in independent travel, the onus of gathering knowledge about the place visited lies with the traveler. Often s(he) does the same by digging into the books or relying on the internet for information.
But at times, such sources of information might not be present. Like, when we were visiting the Louvre Museum in Paris, all the information is in french, which we couldn't understand. There was a poor net connectivity inside the main premises. And thus, we had to rely a lot on our memory, recalling information that we had collected beforehand, reading about the museum and it's collection on internet. But, it would have been much better to have a guided tour of the museum.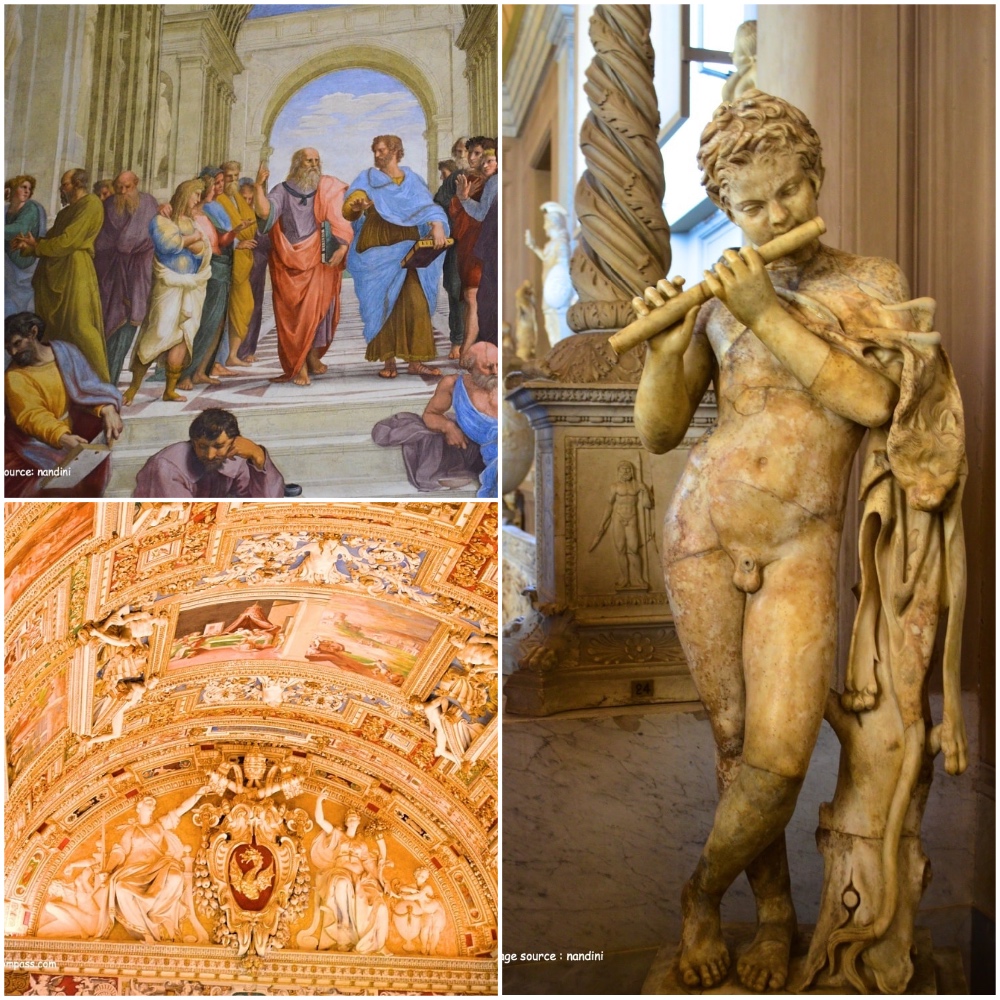 Guided tours are easy to budget
With a guided tour, budgeting becomes easy. As the price of such tours are fixed, inclusive of everything. And often paid in advance. So, the tourist knows with much more accuracy how much (s)he is going to spend on the guided tour. However, when organizing an independent travel, the tourist has to account for every small and big expenses when budgeting. And there is a great chance that small things get overlooked. Or, it might prove simply impossible to budget accurately for everything involved. Like lunch or dinner cost, cost of commute or transit, any other hidden costs and taxes etc.
Now that we have seen that guided tours have some clear advantage over independent travel, let's look at the other side of the story.
Disadvantages of guided tours vs independent travel
Guided tours are time bound
Guided tours are time bound. This is the biggest disadvantage of guided tours for us. Since we often want to travel on our own pace. Or, spending more time at some places which we like. And altogether skipping the others which don't attract us that much. But when we take a guided tour, mostly we don't have that choice. We felt rushing during a guided tour around Rome in a day, or a one day tour of Goa. While when we did self planned walking tour of Florence, self guided Amsterdam city walking tour, walking tour around Venice and a walking tour in Lucerne which we created on our own using google maps, we felt much more satisfied. Since, we took these tours on our own pace. And choose which places we wanted to go to.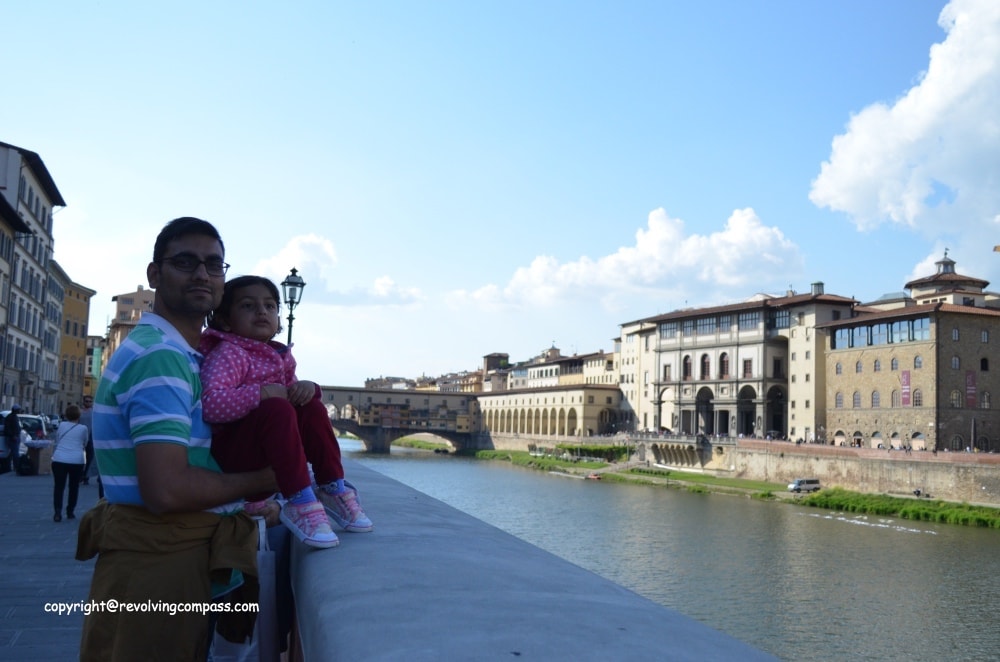 Guided tours are costlier
Guided tours cost more than independent travel most of the time. Yes, there are free guided tours as well. But most of the guided tours are paid, and they would often cost more end of the day than independent travel. Since, there is a lot of commission involved for all the different third parties involved. Although, it makes the travel smoother for those who don't have time to research and plan their own travel. And thus they don't mind paying the price. But for a budget traveler it would be better to plan to their own travel as much as possible.
Guided tours are less flexible
You might get limited choices with guided tours. As, you can only have what is offered. Some guided tours may provide customizations. But often most are fixed group tours. But while planning independent travel you have all the independence to choose what you want and leave what you don't want.
Tips for choosing guided tours vs independent travel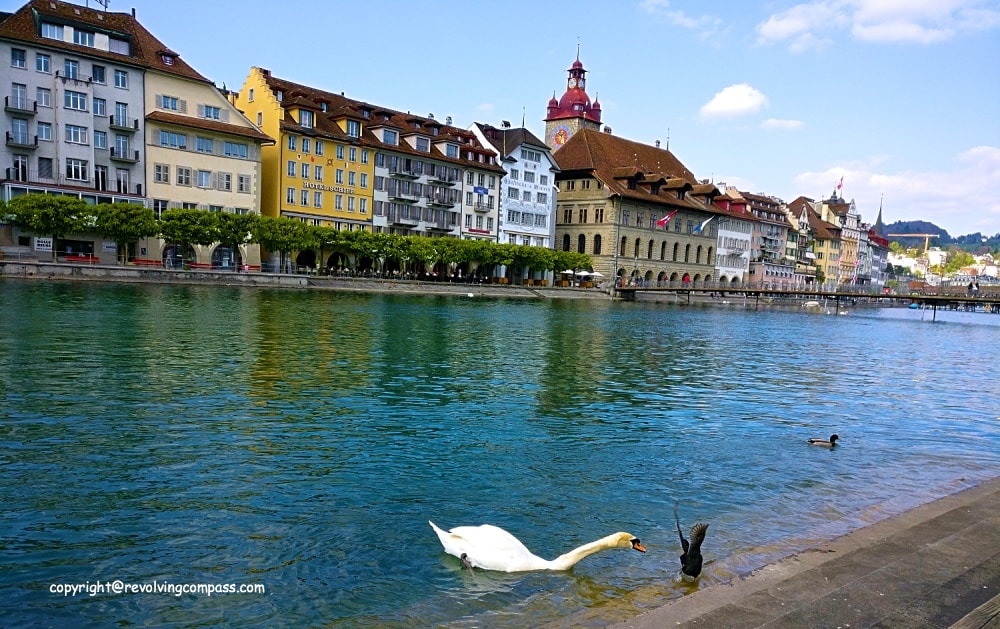 Overall, there's no hard and fast rule like one should go with either guided tours or independent travel completely. Depending on the requirement of the trip, one can do one or the other. Or, a combination of both like we showed in the examples from our own trips. But, when choosing either one or a combination of both, one can consider the following:
Tips for choosing guided tour
If going for guided tour, go for a reliable sources.

Compare different guided tours and choose the one as per your convenience – with respect to destinations covered, duration of the tour, other facilities included in the tour package etc.

Totally avoid packed or tight schedule guided tours if you are with kids. As then you will be at your toes all the time rushing through the tours. And you won't have time to stop for the frequent breaks that kids require. Also, you won't be able to move at the slow pace of the kids.  
Tips for choosing semi guided tour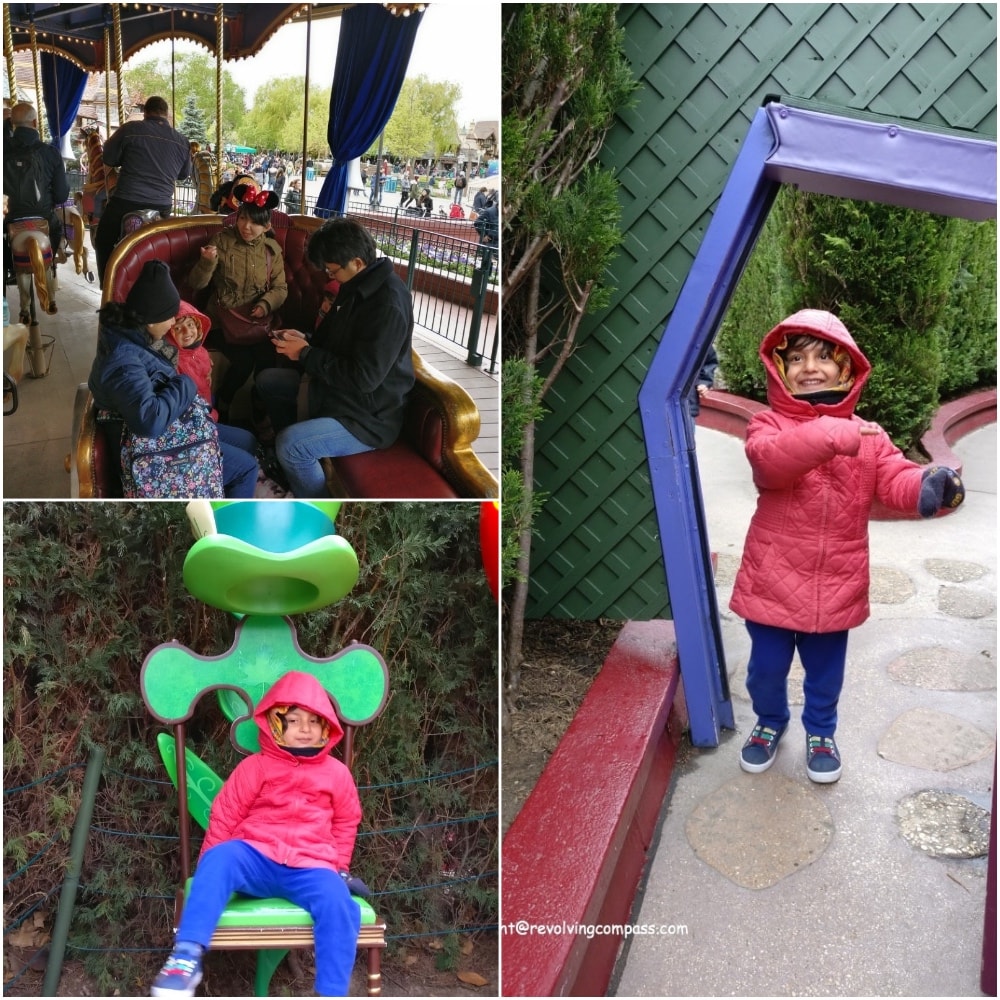 If possible, go for a customizable package wherein you can include or exclude sites to see as per your convenience.

Some tours are more flexible, they are kind of semi – guided. They might drop you at the destination and then leave you with a fixed amount of time to explore on your own. When we visited the two parks in Disneyland in Paris in one day, the tour provided for the skip the line tickets and the pickup and drop to Disneyland at fixed times. Apart from that, we had the whole day to explore the park on our own. Similarly, our tour of Bern from Lucerne included pickup, a 2 hours guided tour, and then 3 hours that we had at leisure to explore the city on our own. Finally, it had a drop off back to Lucerne. Same with our Venice hop on hop off tour. While the operator provided us with the tickets and the guided assistance where required, we did the tour on our own pace, as desired.
Choosing private tours at times
If possible, you can splurge on a couple of private tours on your long trips. Mostly with private tours, you will be having a vehicle at your disposal, and the driver will be a guide as well. But since, it is totally at your disposal, you can do the tour on your own pace. This feels more like an independent travel, just minus the hassles. But of course it is one of the most expensive ways of travel.
Combining with independent travel
Again, even if you are going for guided or private tours, do keep some time and plan some aspects of your vacation on your own. So that it has a feel of independent travel. And we always advocate to plan on your own as much as possible since it gives you much more flexibility at much reduced cost.