We always loved hill stations and felt super energized whenever got a chance to visit any hill station. And, I must say, hill stations have unbeatable charm. Since they make one feel so close to nature. Also they bring new level of freshness and energy. So, in quest of satisfying our likeness of hill stations we have been to many hill stations in India. And it ranges from hill stations in North India to hill stations in South India.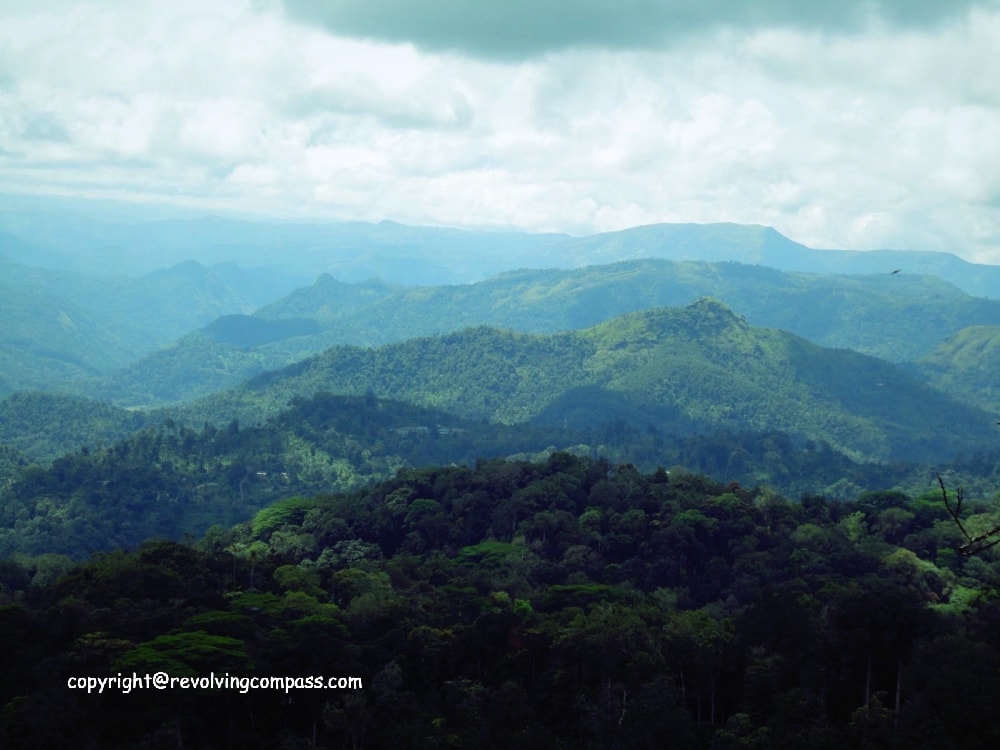 This post I am dedicating to the most renowned hill stations in south India we have been to. In the lap of southern side of India there lies many world renowned hill stations. These hill stations in south India tend to be very green. The aroma and charm of these hill stations make their visitors to fall in instant love with them. Also, it creates kind of a bond which makes people to come on these hill stations again and again.
So now its time to compile my list and it goes as:
Munnar – a gem amongst the Hill Stations in South India
Munnar is one of the hill stations in south India, located in Idukki district of Kerala, one of the southern states in India. It is situated in the lush green mountain ranges of the Western Ghats. The name "Munnar" literally means "Three Rivers". Munnar is very picturesque. As, it is covered in layers of green velvet formed by the numerous coffee estates. And it stretches across the long and wide range of mountains. And these mountains are marked with majestic waterfalls gushing through them, river, lake, flora, fauna and wildlife. One can reach Munnar most conveniently from Cochin, the capital of Kerala. And the drive from Cochin to Munnar is itself very scenic.
We visited Munnar in 2010. And ever since, it has been close to our heart. For me, it is one of the most beautiful hill stations in south India. We spent close to three days during our trip to Munnar. And all these three days filled us with lifetime of memory. During our stay in Munnar, we visited several sites and found each one of these to be so beautiful. So, here's a list of places you can see while in Munnar and things you can do when in this beautiful small town.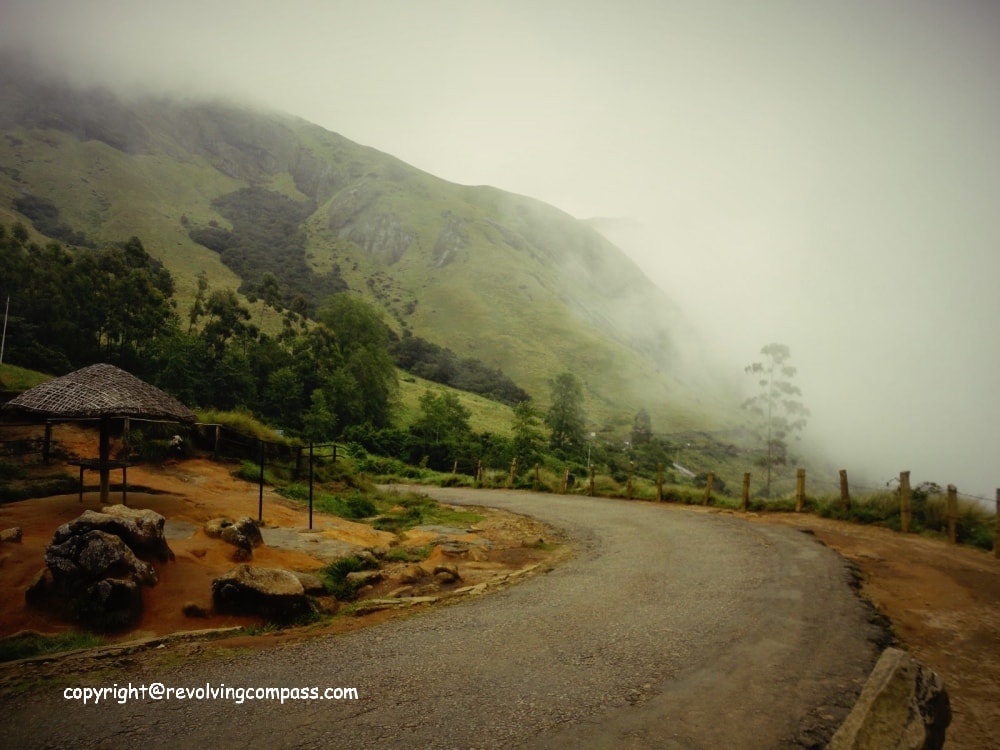 Attractions: My Top Picks
I will suggest these 6 must to see places in Munnar based on my experience. These are:
Coffee Plantations: Munnar has several coffee plantations across the hill station. As you pass through these or even across the road, soak in the aroma of coffee plants. Also, stop by for some memorable snaps.
Mattupetty Dam: A place to spot the most breathtaking scenery in Munnar
Eravikulam National park: Another must see in Munnar, Eravikulam National park is located on the high hills of Munnar. Actually, the highest peak of India after Himalayas is located inside this park.
Elephant Point: The elephant point is just another scenic point near the lake where elephants often venture in for water. Elephant rides are also offered in this spot
Plant Nurseries: There are many plant nurseries in and around Munnar. And, we happened to visit one after a day long site seeing. And it was very refreshing.
Natural Scenic Spots: These are abundant in Munnar and in course of your journey keep looking for them. Make a stop at these to enjoy the closeness of nature.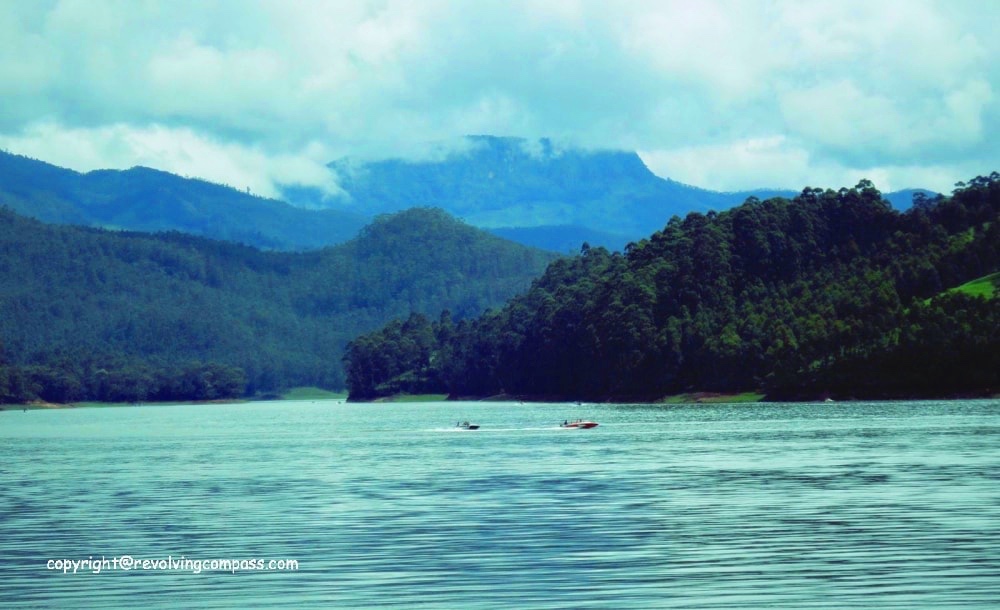 Best Time to Visit
June to September: Although this is the monsoon season in Munnar and many tourists may want to avoid Munnar during the monsoons. But this is a great time to visit the hill stations in south India, including Munnar. Particularly, if you're looking for a quiet vacation and lots of greenery.
September to November and January to March: During these windows Munnar is comfortably cold. Also occasional rains will give you a misty experience.
Number of Days Required
I will suggest 3+ days. Ideally 4-5 days to spend in Munnar.
Ooty – the Queen of Hill Stations
Located at a distance of around 270 KM from Bangalore, Ooty is one of the hill stations in south India famously known as "Queen of Hill Stations". It is also known as Udhagamandalam. And it is part of Indian state Tamilnadu. Ooty is part of Nilgiris hill range. And , whole Ooty is surrounded with green hills and magnificent valleys. Also, in most of the seasons you can witness sea of clouds in the valley rising up to cliff of hills. Further, during monsoon the aroma of Ooty even goes to another level which makes it a perfect destination to be at.
Read about our experience of Ooty during monsoon here. Also Ooty is considered as tea capital of India. Majority of Ooty's landscape is covered under teal plantation. And, it plays a major role in making Ooty aesthetically beautiful. The greenery of tea plantation gives the kind of aroma and charm to Ooty which is unbeatable. Ooty is well connected via road and can easily be reached from Bangalore or Mysore or any other major nearby cities.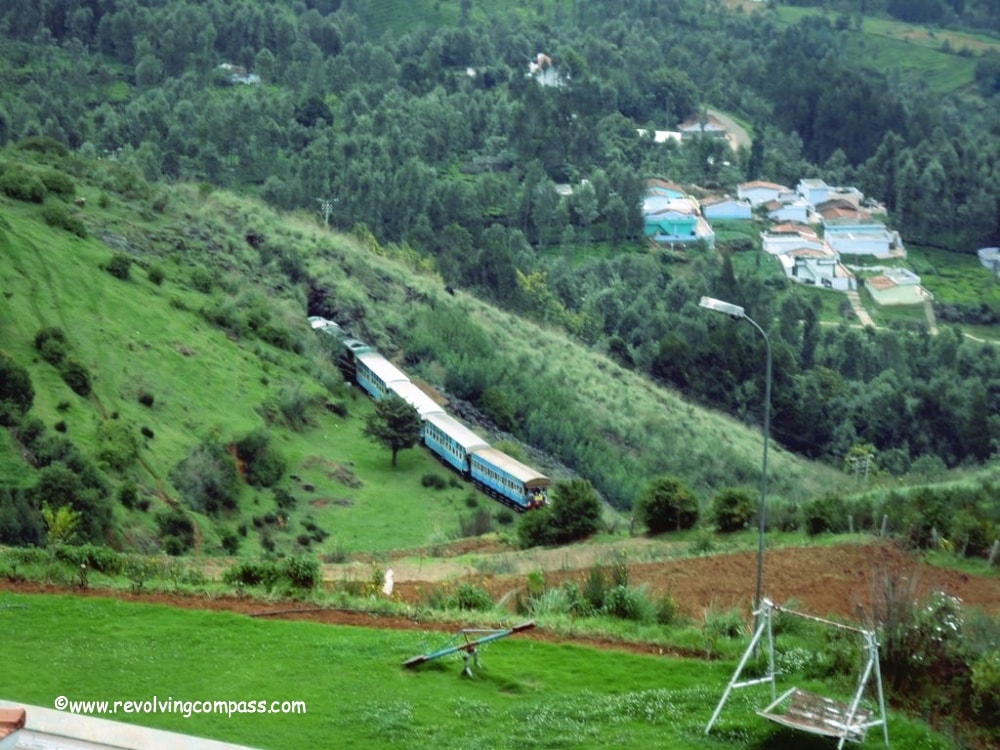 Attractions: My Top Picks
Ooty Lake – A popular destination for picnicking, paddle boating and enjoying Ooty leisurely. It's length is 2.5 KM and is spreads across the scenic beauty of Nilgiris.
Botanical Garden – Spread over a huge area of 22 hectares it is one of the most famous botanical gardens in India. It has more than 700 species of flowers and trees. It is a complete delight for nature lovers.
Nilgiris Mountain Railway – A world heritage site, runs to a length of 46 KM. It is a beautiful toy train journey which passes through tunnels, curves, bridges, valleys and beautiful scenery. Hence this journey will be something to be cherished for a lifetime.
Doddabetta Peak – Located at an altitude of 8,650 feet is the highest mountain in the Nilgiri Hills. And there is reserve forest area around this peak. View from this peak is breathtaking.
Coonoor – An adjacent hill station to Ooty, Coonor  is the second largest hill station in the Nilgiri hills after Ooty. It is well known for its lush green tea gardens. Also, it has many other tourist attractions.
6th Mile and 9th Mile –  Breathtaking view points. Featured in many Bollywood movies' songs.
Dolphin's Nose – A viewpoint situated more than 1,000 feet above sea level
Lamb's Rock – Lamb's Rock offers spectacular views of the lush forests around Ooty.
Best Time To Visit
March to June: To escape from scorching heat and enjoy a pleasant weather.
June to September: Monsoon season. If looking for a fresher and greener look of Ooty then this is the best time to visit.
No of Days Required
2-3 days should be enough.
Also, you can read about our experience at the Sagar Resort Ooty, which is perched atop a hill and has amazing views of the valleys.
Kodaikanal – the Princess of Hill Stations
Kodaikanal is a city in the hills of the taluk division of the Dindigul district in the state of Tamil Nadu, India. While its name in the Tamil language means "The Gift of the Forest". At the same time, Kodaikanal is referred to as the "Princess of Hill stations" as well. Although nearby hill stations in south India like Ooty and Munnar have become highly commercialized, Kodaikanal still enjoys the advantage of being a quaint hill station. As, it doesn't have so much of foot fall. So, it retains all its essence.
Kodaikanal mostly comprises of a close community, a few beautiful schools, hospital, other basic infrastructure. And, on top of that, it has some beautiful visiting spots. And then, it's economy is mostly driven by the hospitality industry. We got a chance to travel to Kodaikanal and got to spend amazing 3 days at Kodaikanal . Also reaching to Kodaikanal is very easy via road. And the condition of road leading to Kodaikanal is excellent. Plus, it is a very scenic drive, particularly from Bangalore to Kodaikanal.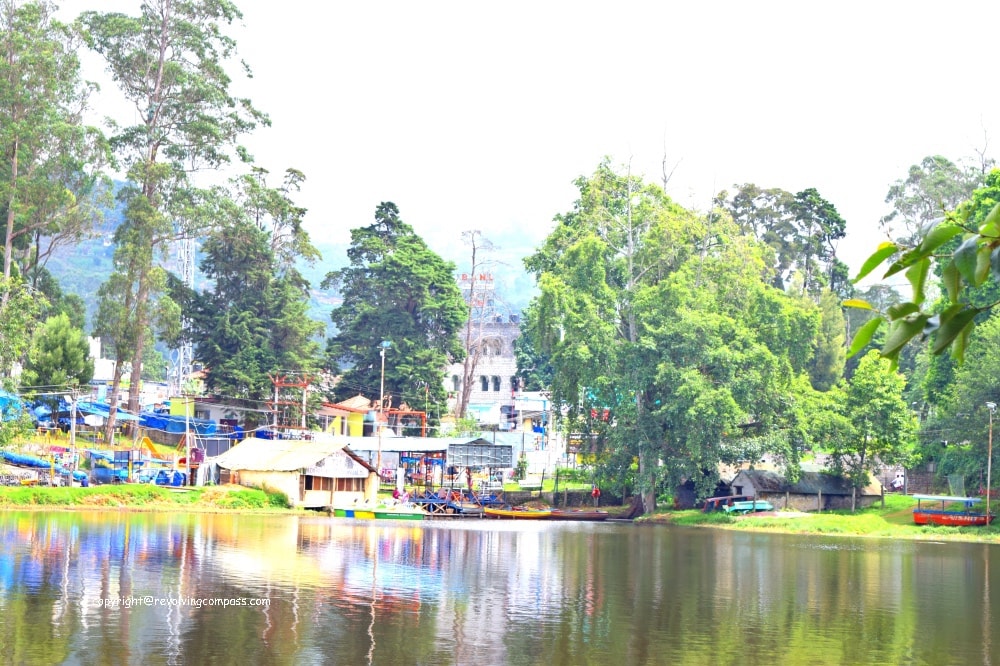 Attractions: My Top Picks
Coaker's Walk – It is a 1-kilometre paved pedestrian path running along the edge of steep slopes on the southern side of Kodai. On a clear day one can view the deep valley and stunning panoramic view of the plains.
Kodai Lake – A big lake in between the Kodai town. The 5 kilometres path that skirts the periphery of this lovely lake is a favorite walk for the locals and tourists alike.
Bryant Park – It is a large botanical garden and is one of the most sought after tourist attraction in Kodaikanal.
Green Valley View – A magnificent spot in Kodaikanal. It offers a breathtaking view of the plains, deep valleys and hills.
Guna Cave & Pillar Rocks – Both are almost at the same place.
Best Time To Visit
Weather remains pleasant throughout the year.
June to September: This is monsoon season and there are chances of facing heavy rains during July and August. However, the beauty of rains and fresh air can be felt best during this period. Overall, September is a great month to travel as it doesn't rain much and the weather is ideal for sightseeing.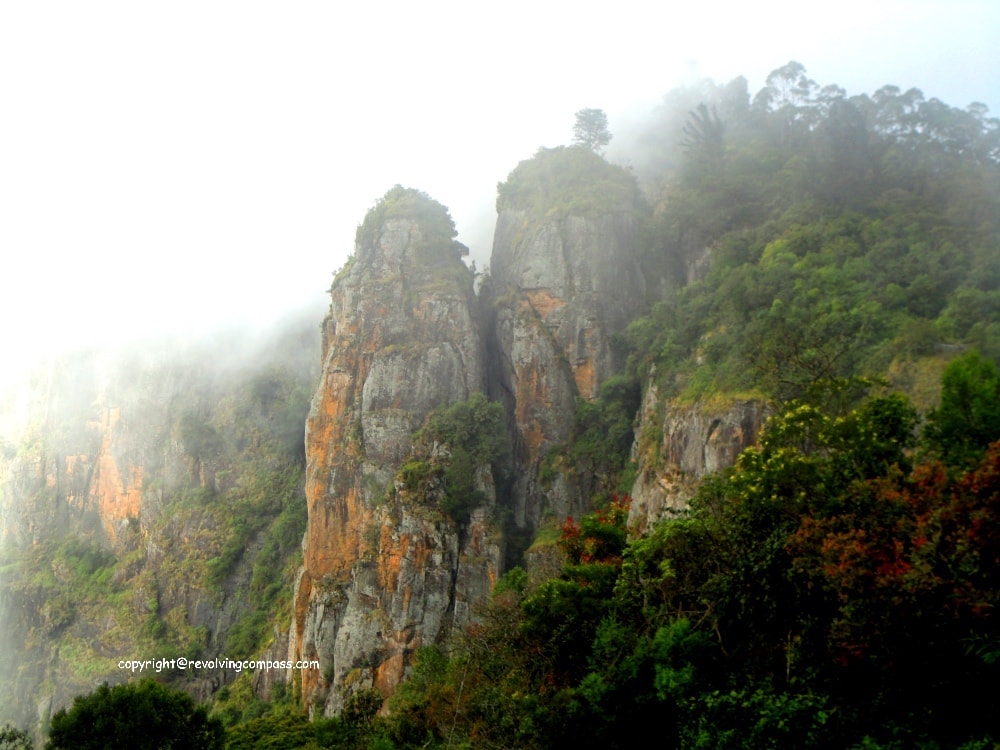 Number of Days Required
I will suggest to plan for 3-4 days.
Check out our post on the best places to stay in Kodaikanal.
Coorg – the green paradise
Coorg popularly known as Scotland of India is located at a distance of around 250 Km from Bangalore, Karnataka. Officially it is known as Kodagu. It is the most affluent hill station in Karnataka. Apart from being a famous hill station, Coorg is also the land of forests and wildlife. Overall, it is well known for its breathtakingly exotic scenery and lush greenery. Also, most of the years it observes good rainfall and this very characteristic is the boon for Coorg. This causes Coorg to be extremely green throughout the year. Further spices and coffee plantations add to a large extent to the landscape of Coorg. Madikeri is the region's center point.
Coorg is truly meant for nature lovers who love to explore nature. Also, for those who enjoy some adrenaline rush and adventure, Coorg is again an ideal destination with its number of adventure sports.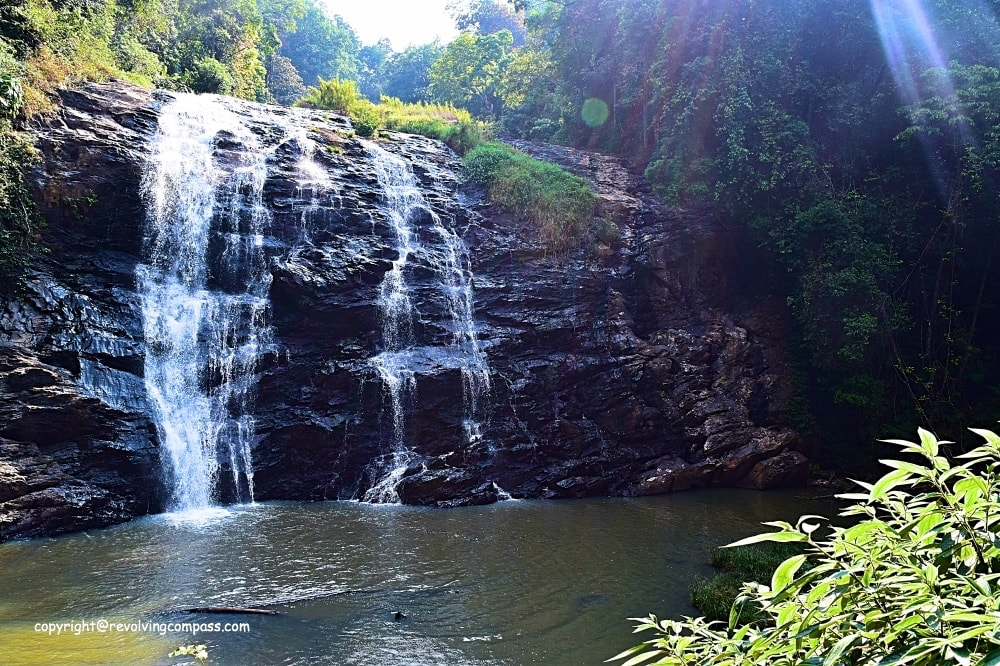 Abbey Falls, Coorg
Attractions: My Top Picks
Golden Temple Monastery – It is a beautiful Monastery to visit on your way to Madikeri. The 40 feet long statues are the major attractions of the monastery. One can feel utter peace and solitude here.
Nisargadhama Island – Nisargadhama is a beautiful island formed on river Kaveri near Kushalnagar. The whole island is well groomed in the form of a picnic and recreational spot.
Madikeri Fort & Museum – Built for the first time in 17th Century and then rebuilt by Tipu Sultan in granite structure, this fort stands as a testimony to the glorious past of India
Abbey Falls – One of the most amazing attraction in Coorg, Abbey falls is located amidst dense rain forest. Also the small 10 minutes trek to the waterfalls is an experience in itself.
Talakaveri – Talakaveri is believed to be the origin of the river Kaveri. Also, there is a beautiful and ancient temple here.
Virajpet Golf Course – This golf course is privately maintained by the association of golfers in this region. It is neatly landscaped with ponds, trees, bougainvillea shrubs, and fields in between the golf platforms.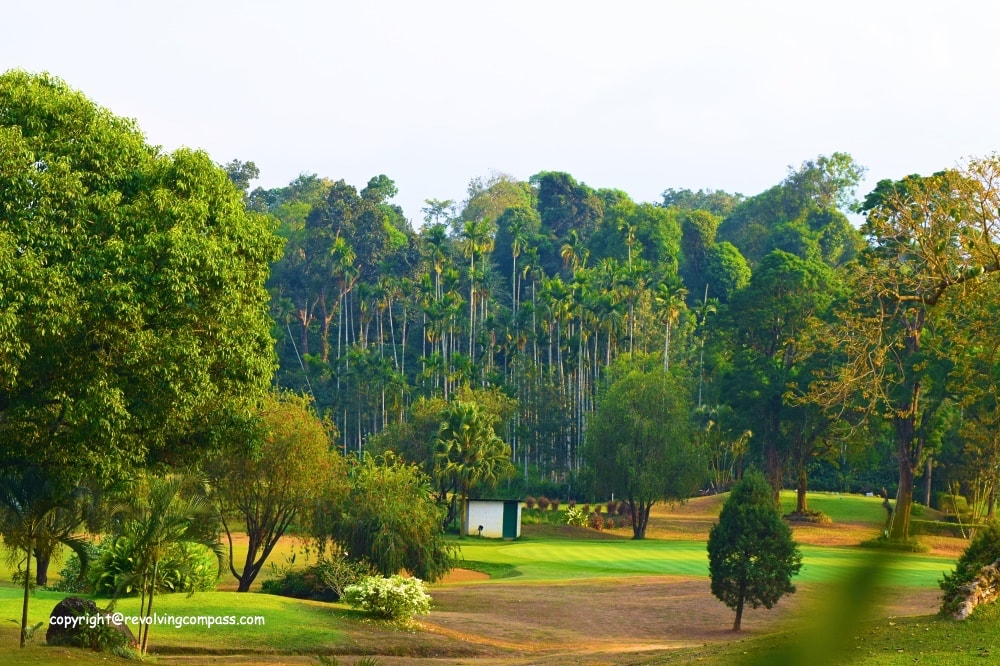 Golf Course, Coorg
Best Time To Visit
Weather is pleasant throughout the year. So one can visit Coorg round the year.  While June to September is monsoon season with heavy rains during August and September. And October to March is the best time for adventure activities especially trekking. Further, March and April are the favored months to experience the valley shrouded in white flowers.
Number of Days Required
It all depends on your itinerary. But I consider 2-3 days should be good enough.
Also: checkout this beautiful homestay Casa Coorg for your stay at Coorg.
Wayanad – a breathtaking hill station of South India
Wayanad, the green paradise is nestled among the mountains of the Western Ghats. It is part of Indian state Kerala and located in greener part of Kerala. Wayanad is a picturesque plateau situated at a height from 700 meters to 2100 meters above the mean sea level. And it is one of the most popular tourist destination in Kerala and shares its border with both Karnataka and Tamil Nadu states. Also it is a land of forests and the famous Wayanad wildlife sanctuary. Further, it is surrounded by the renowned wildlife sanctuaries of Bandipur, Nagarhole and Muthanga. Also, it is known for its cool highland climate, misty peaks and its virgin forests.
Wayanad is located at a distance of 280 Km from Bangalore and of 130 KM from Mysore. And it is well connected via roads from these two cities and other cities which surrounds Wayanad.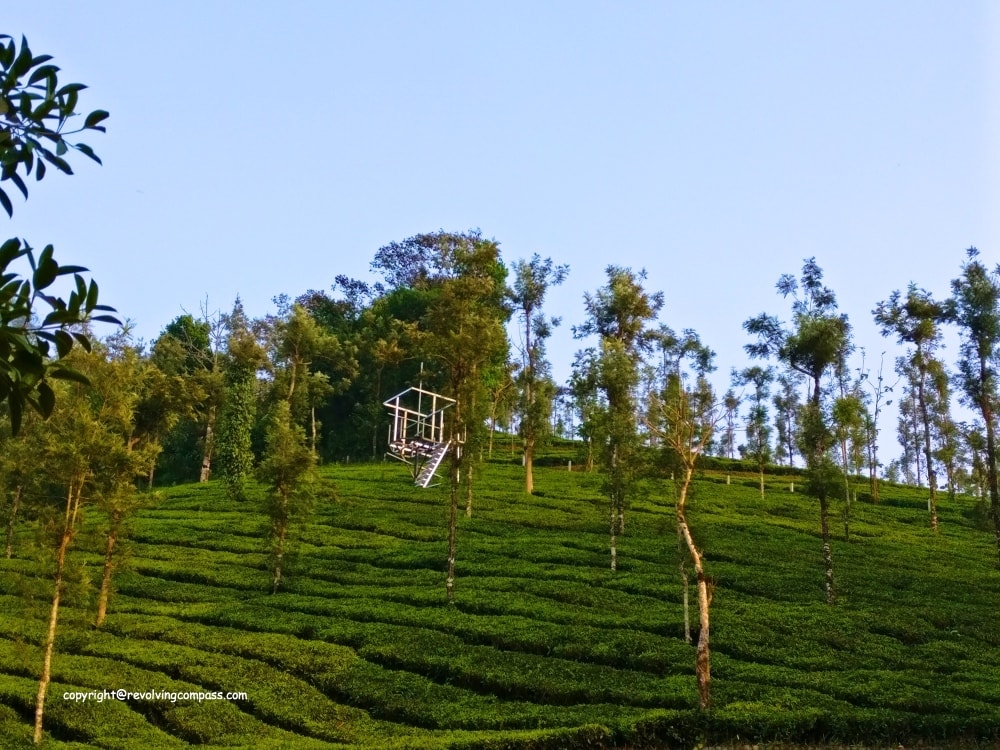 Attractions: My Top Picks
Edakkal Cave – Famous for its pictorial carvings and cave paintings, which are considered to be of 6000 B C. Check this post for further details.
Sulthan Bathery – It has many renowned and known places of worship which includes temples, churches, mosques.
Banasura Sagar Dam – This is the only earth dam in India and the second largest earth dam in Asia.
Kuruva island – The only island surrounded with naturally purified water source in Kerala.
Chembra Peak – This is the highest peak in Wayanad, at 2,100 m above sea level and has a heart shaped lake.
Vythri – A small town and famous tourist destination in Wayand due to its all season attractive weather, greenery and the terrain.
Lakkidi – Lakkidi is the gateway of Wayanad district. Also, it is one of the highest locations in Wayanad and is situated 700 m above mean sea level.
Best Time To Visit
October- February: Winter season and this period of time is considered as the most preferred season to visit Wayanad.
Number of Days Required
3-4 days should be a good time.
Trip Expert 2017 Awards
Please note that we have compiled this post as an opportunity provided by Ankit Agrawal from Travelosthan in the form of nomination for 'Travel Expert Awards-2017'. Thank you Ankit and Tripscam for providing us this opportunity. And, definitely we feel honored with this nomination.
My Nominations For Trip Expert Awards-2017
Deepak Acharya of Bon Voyage
Mayuri of Sirimiri

Meenakshi of Polkajunction
PS: Rules for Trip Expert 2017 Award.