Today, as we write about how we have evolved as travelers, the world is closer knit than ever before. Thus providing the travelers infinite opportunities to explore and travel across the globe. We have always loved travel. And you must be knowing the same if you have read about the beginning of our travel story. But, we will like to consider 2016 as a turning point in our travel lifestyle. Why? Because this is the year that we decided to start our travel blogging journey seriously. And as a result of this journey that we embarked upon, we became a part of a bigger travel community and evolved as travelers.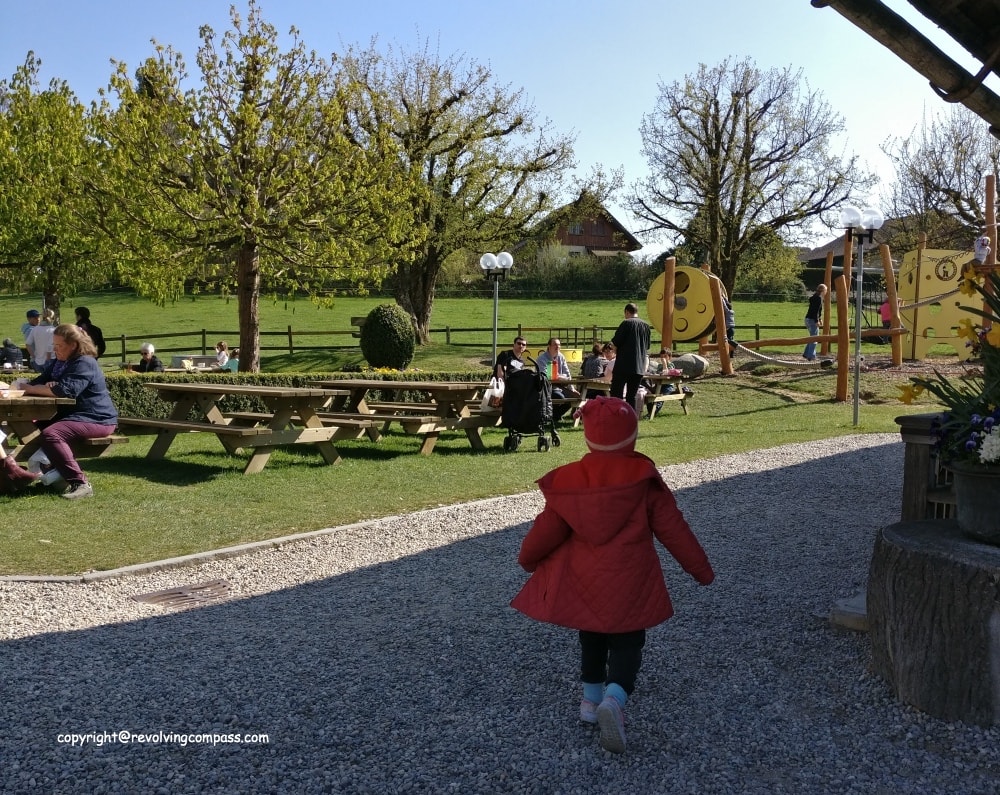 As a result of continuous interaction with different travel communities and seasoned travelers, over the past 2 years, we have continuously learnt new means and new ways of travel that we never knew before. We are sure there is a much longer road to traverse. Compared to what we have already covered. But we feel, this is the point where it will be interesting to share some of our learnings and insights and how we evolved as travelers so far. So, here's a list of a few things that we learnt over past couple of years while we evolved as travelers.
Virtual Travel
While we started pursuing travel blogging as a passion, we still are very much into our full time jobs. Which means, we don't have the luxury of traveling all the time. But since we loved traveling so much, we often found ourselves carving for that vacation all the time while we were not traveling. It would start soon after we were back from our vacation, however lavish and long that vacation may be. Slowly, while interacting in travel communities and talking to people 1:1 we learnt there are ways to satisfy the wanderlust even while one is not traveling. And since then, we are happier. Essentially, we learnt the art of virtual travel as we evolved as travelers.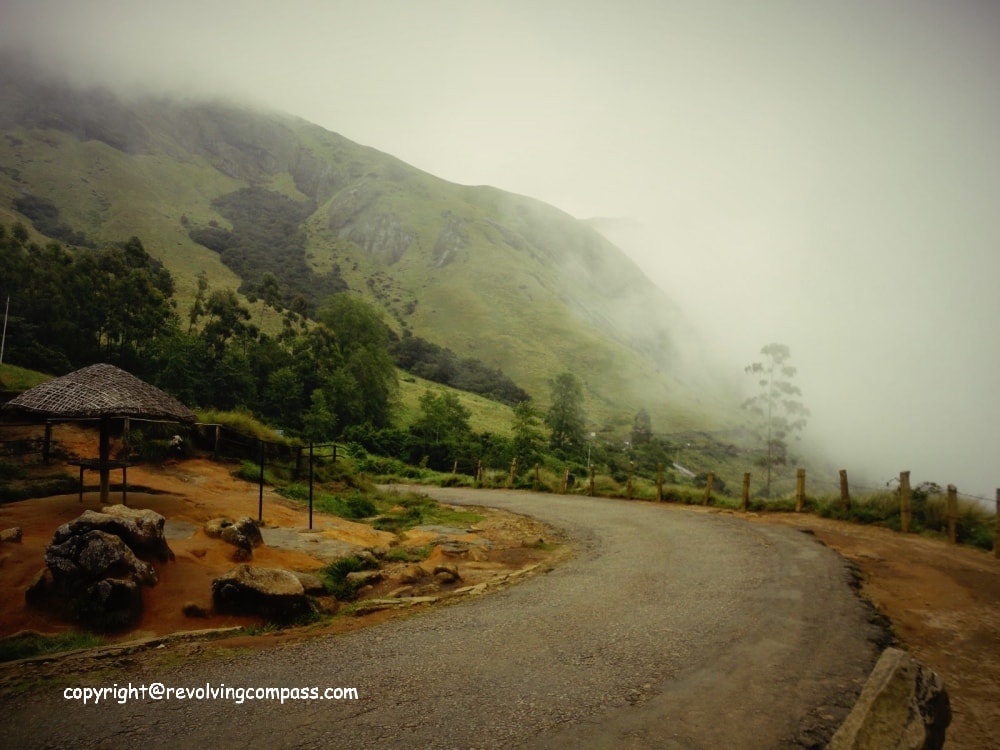 Some of the things that we started doing while not really traveling include:
Watching travel documentaries, movies, shows for the destinations that are in our bucket list.
Reading. We read lots of travel books, guide books, blogs by fellow travel bloggers.
Being creative with our own travel stories. Every time we write a travel story, we relieve a lot of our favorite travel moments.
Going through our travel photographs time and again.
Interacting in travel communities. And even when we are not interacting, we just try to be good listeners, reading about other interactions.
Surprisingly, all this not just helps us satisfy our wanderlust through the virtual travel experience that these offer. But, we also enrich our knowledge about different places – places that we have traveled to as well as places that we intend to travel to in future. That is why we qualify virtual travel as one of the factors including which in our travel lifestyle, we have evolved as travelers.
Planning your own vacation
I know, we are often having time constraints. And if someone else could plan our whole vacation including all the details like what to do, where to stay, which flights to book, which train tickets to book etc. and deliver the package to us, nothing like that, right? Well, this is the mode we were in initially when we started traveling together. But soon we realized it is much more fun to plan our own travel. Be it a weekend outing or a vacation that spans over weeks. We started planning it all on our own. And the results were tremendous.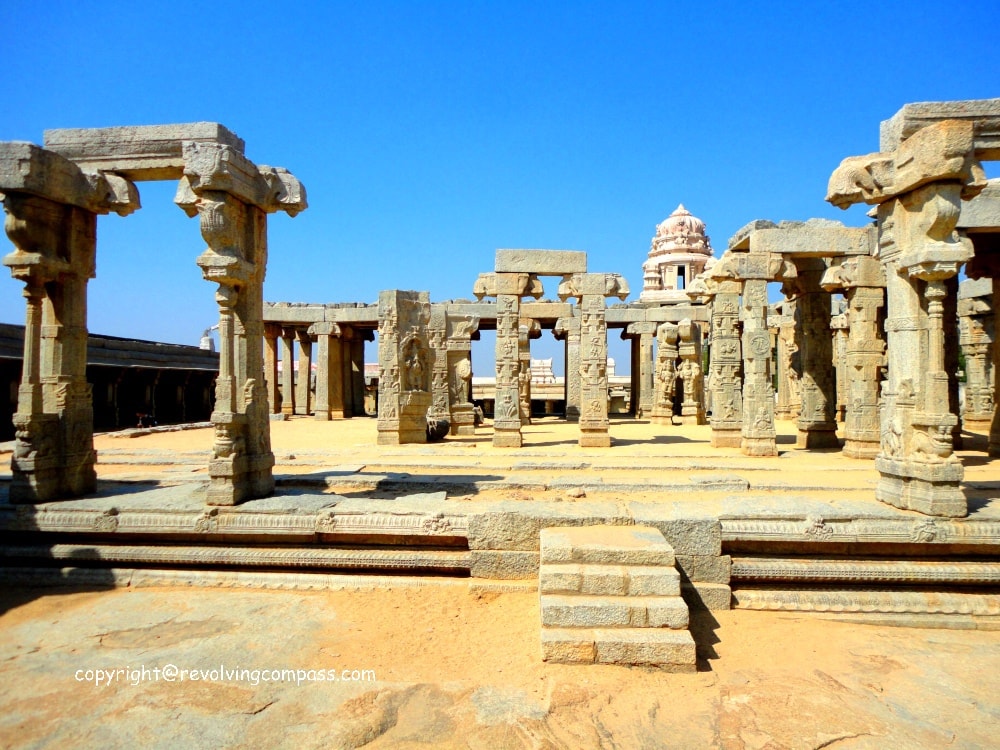 Some of the things that we learnt while planning our own vacation:
The kind of flexibility that you get when you plan things on your own is simply unparalleled.
You get to learn so much about the destination that you never can when you don't have to read about it, do researches and book your vacation on your own.
It is so much more economical. Believe it or not, our travel budget is always less than half of what the agents normally quote.
The excitement of the vacation begins as soon as the planning begins. Sometimes, months before the actual vacation.
When we went to Goa the first time, we had booked a package trip. There was a one day sightseeing trip included in that. The sights were so beautiful but the schedule was so jam packed that we felt drained by end of the day. That is when we decided we will plan our days on own going forward. When we went to Goa the next time, we found the resort as per our own choice and then we planned out what to do, what to see. And we had an awesome time. On the same lines, we planned our walking tours on our recent Europe trip – including the day 1 walking tour and the day 2 exploration around Florence, a random walking tour in Venice, one in Lucerne and then one in Amsterdam. And we totally loved all the time we spent on these self planned walking tours.
Travel more frequently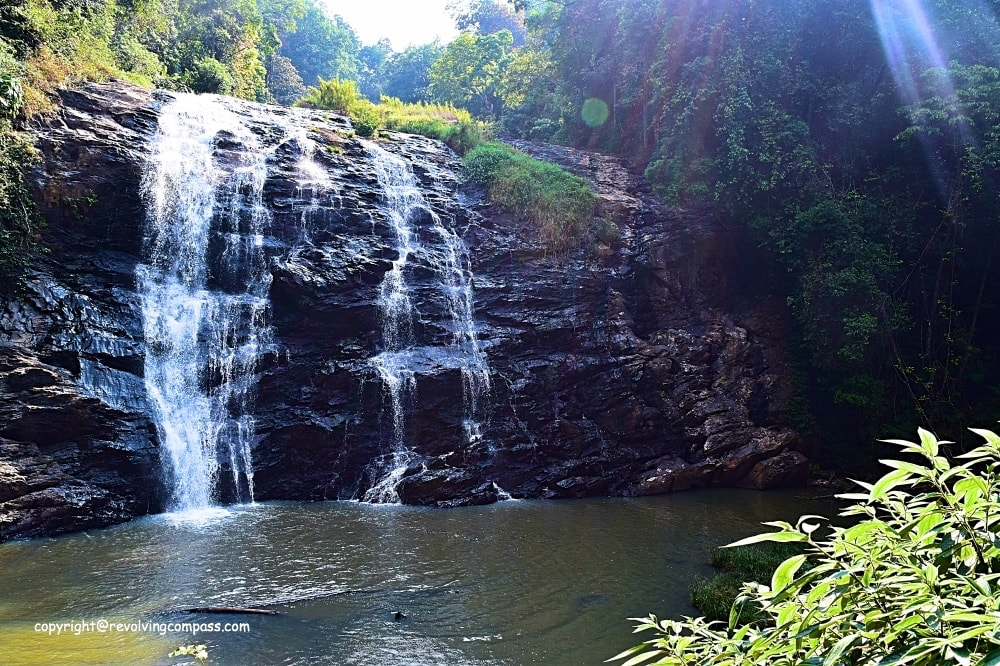 Do you keep going on short vacations again and again? Or, do you plan a grand vacation spanning weeks, once an year? We were like the later initially. When we wanted a vacation, we wanted it to be grand and huge and spanning over days. But soon we realized however grand it be, if you are bitten by wanderlust like us, a few weeks after you return from the vacation, you will be carving for the next one. Slowly we started accommodating more vacations of smaller durations in our year. And we were happier! We do a little planning for this before the start of the year. For instance, we figure out what are the long weekends when we can easily get 3-4-5 days slots for vacation. And then note these slots down. This way, we have been able to travel so much more and also more frequently.
Soon we found the number of times we are going on vacation, is increasing with each passing year. And the current year broke all records. We have been to Ooty, Kodaikanal, Hampi, Lepakshi, Kolar, Wayanad, Coorg, Goa and Pondicherry like this. All of these involved 2-4 days vacation time but the memories that we have built are treasurable. This year, we went to Palampur in Himalayas and returned back in 4 days. And not to mention, we had an awesome time there. This taught us a valuable lesson, that it is possible to even go far and wide on smaller vacations and the results are as rewarding as ever. Looking at other fellow travelers travel in this mode definitely gave us the required boost to plan more frequent shorter travel.
Slow Travel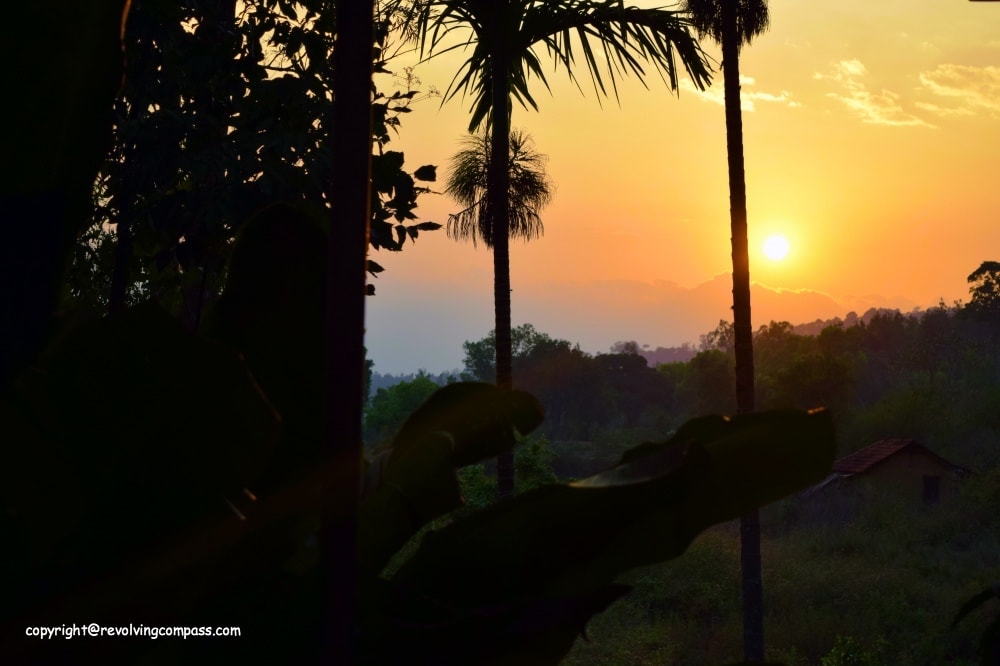 Earlier we did less trips. And we tried to cram as much as possible in that one vacation. Since we wanted to see as much as possible and do as much as possible while on the vacation. In the last few years, we learnt that travel is not about rushing. It is about slowing down and soaking into what you like. Be it the natural surroundings or the vibe of the place. So,we did. Particularly, this year, when we traveled to Coorg, Wayanad, Kabini and Yercaud.
Our travel planning now includes observing the sunrise and the sunsets, stopping at locations which we love at first sight instead of the locations that everyone goes to. We gazed at the stars while taking a walk after dinner in Kabini. I sat with my friend on a beach in Goa and just chit chatted. We walked the sunset in Coorg and Kabini. Just at the lovely places we liked for hours. When we planned our Europe trip this time, we didn't aim to visit every single museum or art gallery. We roamed around, walked, hopped on and off the boats in Venice and buses elsewhere, and did what we truly desired to do. And I guess that is one reason the trip turned out to be so lovely. After this, we feel that definitely we have evolved as travelers.
Eco Travel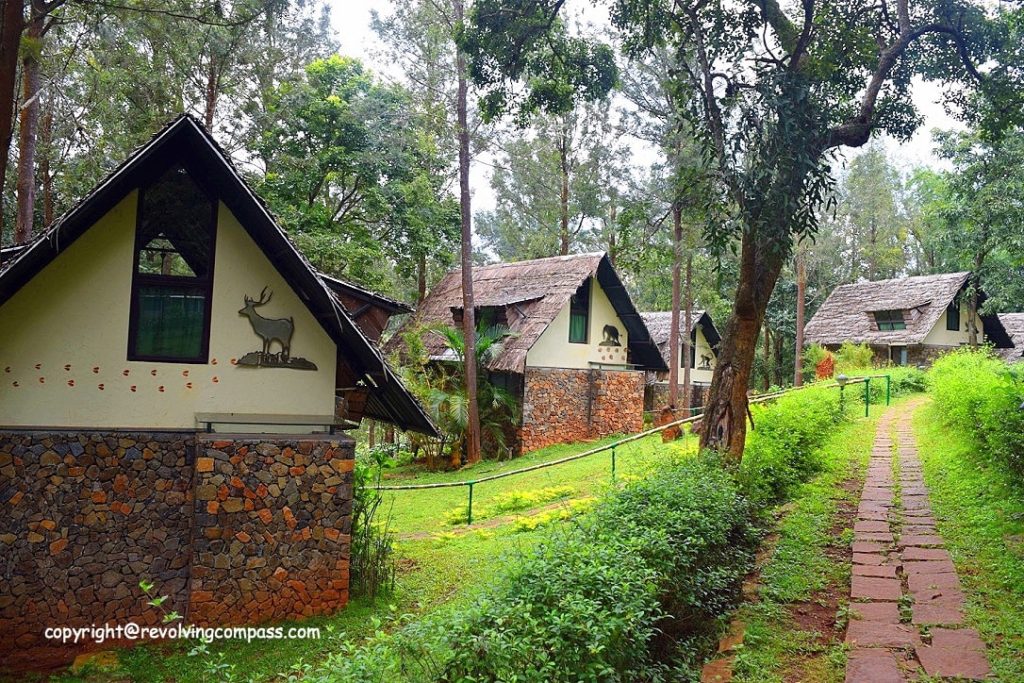 We have always been nature lovers and we do take care always not to disturb the balance of nature while we travel. But after we became a part of the travel fraternity, we realized there are so many ways we can travel better. And that there are so many ways we travelers harm mother nature and other creatures while traveling, out of our ignorance, not really intentionally. Thus, this is where our mode of travel started changing and more and more we have opted for eco travel. Be it as simple a step as carrying a refill bottle of water with us. Or, staying in eco friendly resorts like Gorukana. And the experience seems to be so much more rewarding.
Staying in homestay
Our homestay journey began with Little Chilli Shimla, more out of compulsion that desire. Since we were traveling with our little daughter. And so, I wanted to have access to the kitchen as well as a family atmosphere. But such was the experience that since then, we got more inclined towards homestay. And since then, we have stayed in Casa Coorg in Coorg, Norwood Greens and The Lodge at Wah in Palampur, Peepal Tree Kabini and many other homestays.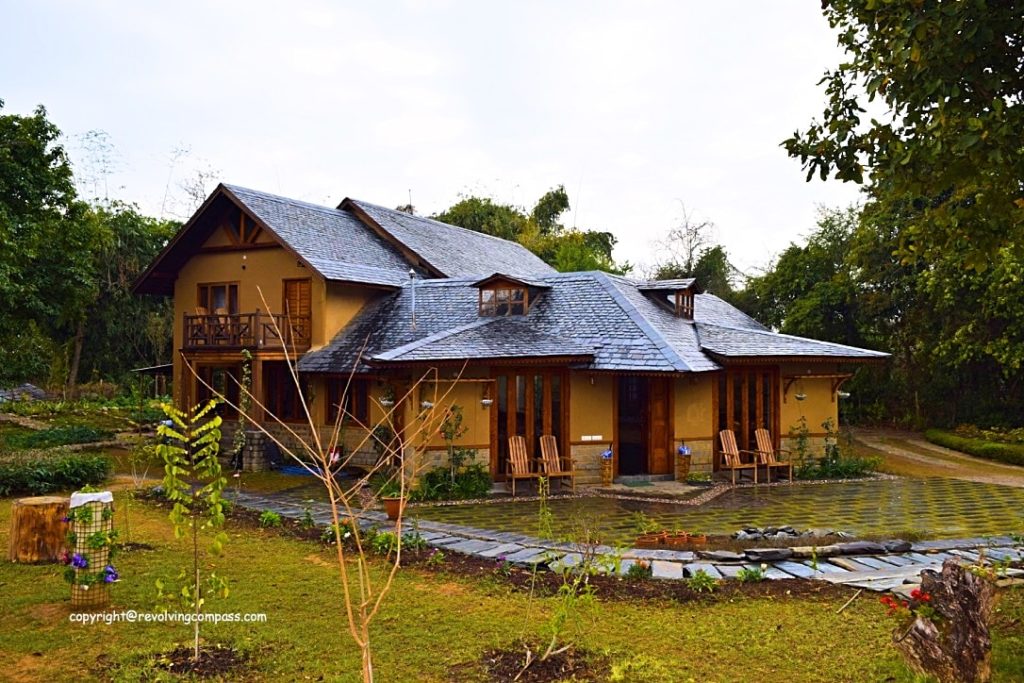 Soaking into the place you visit
Over the years we have learnt how to soak into the cultural and traditional spirits of the place we visit. We have started looking more and more for local experience. Like a local festival. Eating at local eateries. Interacting with the locals whenever we get a chance. And also going by their recommendation for places to see and places to eat at. We strongly feel this has enriched our travel experience in a lot of ways. We really feel like we know the place we are visiting. The world feels like our home. We feel better informed and we enjoy our trips better.
Traveling at any budget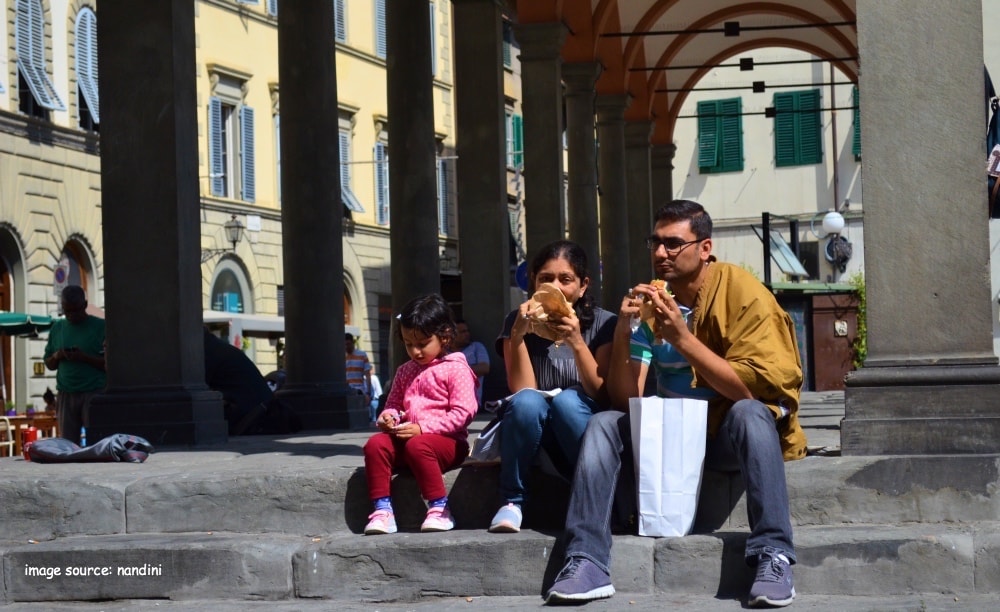 We also learnt how to travel on a budget. Earlier we just didn't know there are countless ways we can travel anywhere on a limited budget. Slowly as we interacted with the fellow travelers, we came to know more and more of ways to travel on a budget. We learnt how to take free walking tours, visit places that are freely accessible or on a very minimal cost. How to find places of stay that are economical yet don't compromise on the standards. And how to cook on your trip and save on your food budget. This list will go on and on if I continue to write here. But really, it has been amazing to know that you have options to travel anywhere on a budget with planning and thoughtfulness.
We applied many of the budget friendly techniques on our Europe trip. And we were amazed when people asked us after the trip how we did Europe on such a budget! We stayed in apartment at times, cooked where possible, took free self-guided self-planned trips. And enjoyed every moment of the journey.
Overall, we feel really great looking at our journey and how we have evolved as travelers since last couple of years. Hope the journey continues and we meet more and more wonderful people during our travel journey. With whom we will keep evolving as better travelers.