If you are a pet lover, who loves to travel, you might find it painful to leave your pet behind while you travel. Particularly on vacation to international destinations that require flying. Imagine you flying on a trip to Europe, leaving your pet behind. And then seeing the locals enjoying their day there with their beloved pets, say while roaming around Rome or walking through the beautiful village of Grindelwald. Would it not break your heart? Would you be able to enjoy your vacation? Or, would you rather want to plan on how to travel with your pets through airplanes?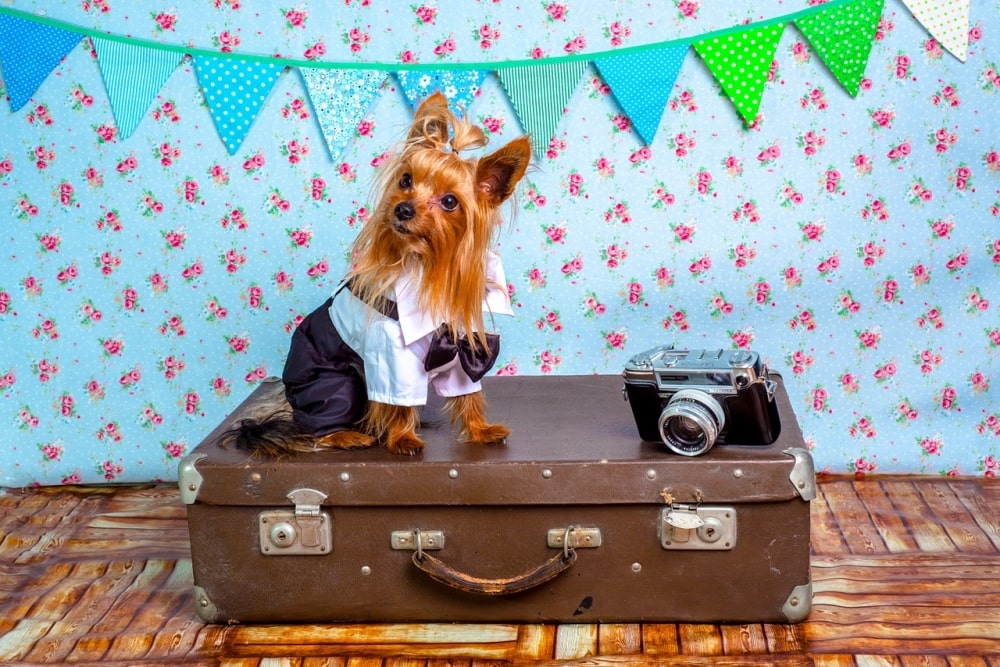 How to travel with your pets through airplanes is something most of the pet owners have to think about at some point of time. If you're anticipating an upcoming relocation or vacation which entails flying your pet to another country, you're probably worried about how everything is going to work out. Especially if it's your pet's first time to go up in the air. Also, you may have heard horror stories from friends or on social media. These can be about pets being mistreated by airlines. And that also, to the point of the poor animal becoming seriously ill. Or, in some cases, even losing its life.
While pet mistreatment is certainly within the realm of possibility. Still, the truth is that you can ensure safe and happy travels for both you and your pet. How? By simply doing enough research and preparatory work. In general, rules and policies regarding on-board pets differ from airline to airline. But many are bound by a global standard. So, read on to learn more about how to travel with your pets through airplanes.
Requirements & Travel Documents
You wouldn't think of traveling without your passport, itinerary, and other important travel accessories, right? The same thing goes for your pet. As, there are some paperwork that are absolutely essential.  And others that are needed on a case to case basis. Particularly, depending on the requirements of the particular airline that you're patronizing.
Pet passport to travel with your pets through airplanes
When planning on how to travel with your pet through airlines, the first essential thing is your pet's passport. If you don't have one yet, you'll definitely need to apply for one. If you plan on traveling internationally with your pet. It is a must have.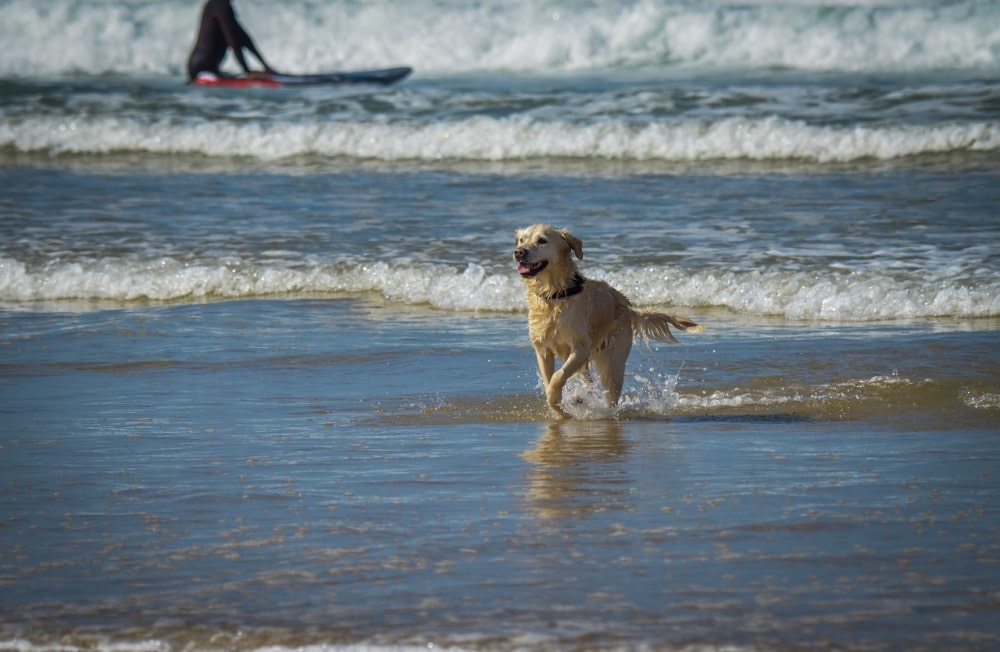 USDA-approved travel certificate to travel with your pets through airplanes
Secondly, a USDA-approved travel certificate is needed. As, it is needed to prove that your pet is up-to-date on all required vaccines/shots. And you can get one from your vet as near to your travel date as possible. Since, health certificates do have an expiration period. Also, check if your chosen airline has any other prerequisite medicines or tests for pets listed in the fine print. As, health and vaccination records may be requested by certain airlines, apart from the travel certificate.
Also, on some airlines such as Delta, pet owners are asked to sign a behavior voucher. It states that the animal is well-behaved. And won't cause trouble or be excessively noisy during the flight. In short, whether or not the airline that you'll be flying on lists health records as a requirement, it's always a smart move to bring these documents along anyway. As they will be useful in case of a medical emergency. Since, in case a doctor needs to examine your pet, he needs more information about pre-existing health conditions.
To summarize this requirement, simply review your airline's required paperwork. And print everything out so it's ready to go on the flight day.
Review Airline Regulations & Policies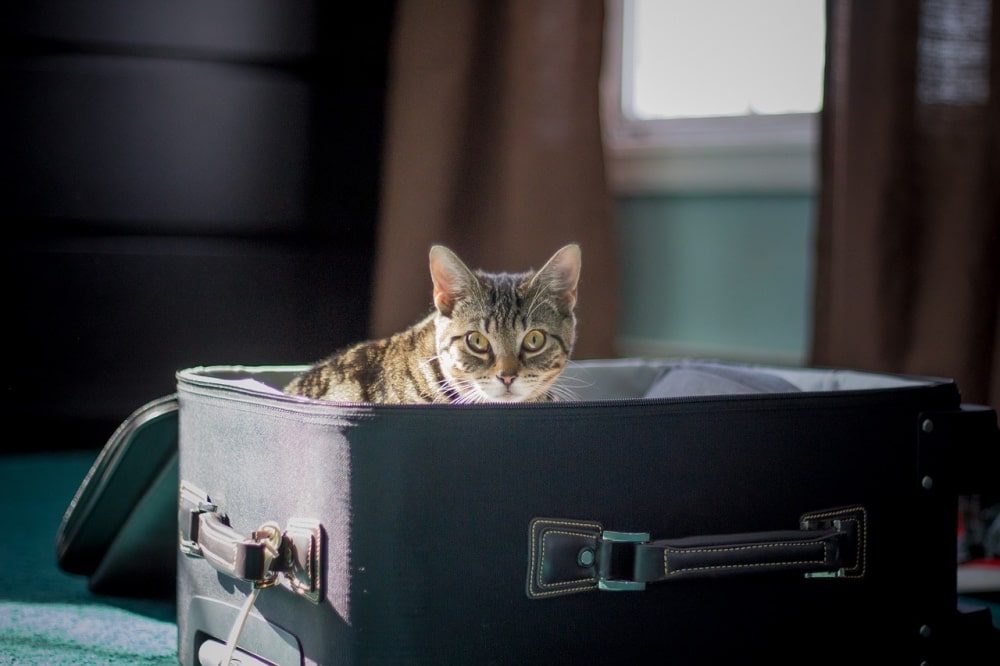 In recent years, there have been a couple of incidents on certain airlines. These resulted in pets needing medical attention. In such cases, companies have revised their policies to ensure better protection for animals traveling on an airplane. Many health and safety procedures have now been put in place to reduce the occurrence of such emergency incidents. According to the International Air Transport Association, or IATA, pets are only allowed to travel on planes when they are at least two months old. And are able to eat on their own. Many airlines take this rule a step further. And require pets to be at least 15 weeks old prior to travel.
Airlines policies regarding pet age
So, when planning on how to travel with your pets through airplanes, research your chosen airline's policies. Particularly the ones on pet age to make sure that your companion is eligible.
Airlines policies regarding pet's accommodation while in flight
Next, there's one important detail to attend to. Will your pet be chilling in the cabin with you or will it be okay alone in the hold? The rules regarding which pets are allowed in the cabin versus the hold, and whether specific pets are even allowed to travel by air, are wholly governed by the individual airline companies themselves. And that's why it is very important to find out these rules from the airlines when you plan on how to travel with your pets through airplanes.
For example, Lufthansa allows all sorts of pets on-board. In either the cabin. Or, the hold. As long as they meet the weight requirement. But an airline like EasyJet will not transport any pets on any flights. With the only exception being trained service dogs. Research your chosen airline thoroughly to ensure that your pet is in the OK list. However, in almost all cases, service and emotional support dogs will be allowed to accompany a passenger in the cabin. And, there's no fee either. So as long as you provide their training certificate to the staff, you should be good to go.
Airlines policies regarding your pet's breed
The next regulation that you should be concerned about is the pet breeds that are banned from flying. This is especially important if your pet is a dog. As canines tend to have the most problems when flying. Many airlines have now banned certain breeds of dogs from being transported via the cargo hold due to several reported animal deaths.
Most of the banned breeds are brachycephalic. Or the flat-faced and snub-nosed dogs such as Pit Bulls, Pugs, Bulldogs, Boxers, American Staffordshire Terriers, Chow-Chows, and Mastiffs, among others. Be aware that many airlines will only allow these breeds to fly in the cabin. And never as cargo. Several cat breeds such as Burmese, Himalayan, and Persian are also banned from the hold on most flights. Many other exotic-class pets such as reptiles, rabbits, birds of prey, and rodents are also banned on some flights.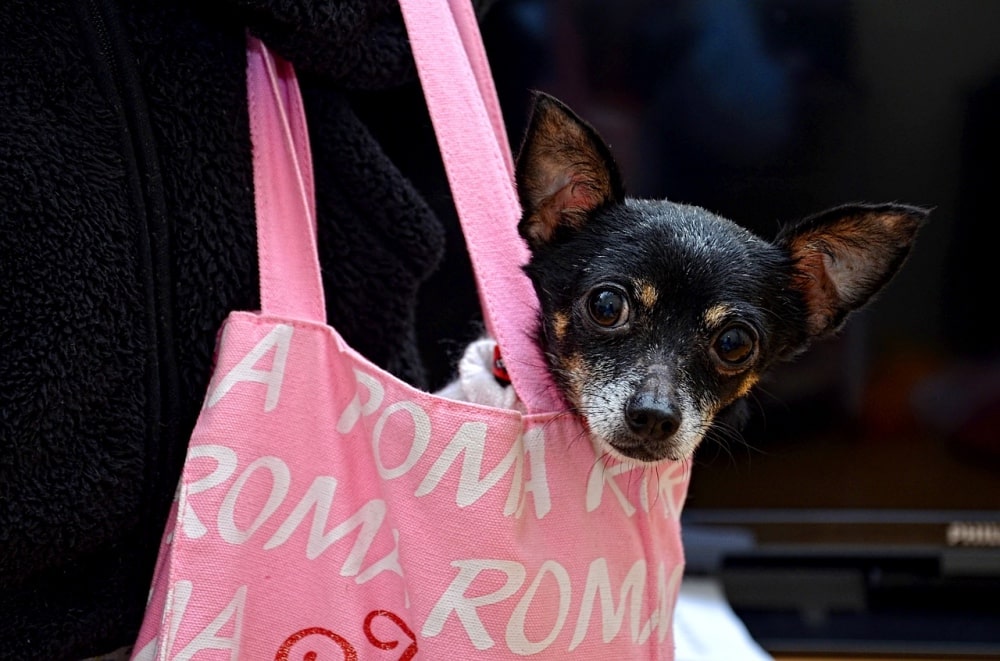 Pre-flight preparation to travel with your pets through airplanes
Once you've already pinpointed the best airline for you and your pet to fly on, it's time to prepare all the basic necessities for travel. First off, how big is your pet? This makes a difference for two reasons. For one, each airline has a different weight limit for both animals brought in the cabin and the ones transported in the cargo hold. The weight of the pet carrier is included in the limit. The carrier must also fit comfortably under the seat in front of you and shouldn't obstruct the aisle.
The usual weight limit for carry-on pets is around 8kg, but some airlines have different rules, so check yours in advance. Also, be advised that a pet and its carrier counts hand-carry luggage, so you'll need to pay for your bag to be checked in if you're bringing one. The only exception to these rules is service dogs and emotional support animals who are always welcome as long as the appropriate requirements are provided.
Pets that are over the weight limit for the cabin will need to be checked in and stored in the cargo hold. Which is maintained at the same temperature and pressure as the cabin. Very large animals that weigh over 30kg may need to be booked as manifest cargo. Which carries an additional hefty fee according to estimated traveling costs by PurringPal.
Airlines restriction on number of pets
In all cases, whether your pet is brought in the cabin or hold, certain airlines only allow a certain number of pets to be brought on-board each flight. So, it's recommended to call at least 48 hours in advance to inform them and reserve a slot. Service dogs and emotional support animals are exempt from this rule. If you plan on transporting your pet in the hold, thoroughly prepare its cage and make sure all necessities are amply stocked. This includes fresh blankets or DryFur pads in case of bathroom accidents, a water dispenser, and perhaps a treat or two to accompany it during the long flight.
Also, make sure the carrier or kennel has sufficient airflow. A water bottle and a little extra food can be included for airline personnel to provide in case your flight is delayed.
Summary
Hope this article helps you plan on how to travel with your pets through airplanes. Many a times, people who love pet as well as travel are either not able to keep a pet. Or, they have to drop their travel plans if they have one. Because, they don't have enough information on how to travel with their pets through air. When equipped with the right information, it will empower pet lovers who love to travel, to explore different destinations without compromising and leaving their loved one behind.
PS: This is a guest post by Pet Travel Policies.