We, Abhishek and Neha, are techies by profession and traveller by passion. We had started travel blogging in 2013 but then a series of events- some unfortunate and some fortunate – blocked our travel as well as blog. We restarted in 2016. (our full story). This time, we wanted to start on a note of thanks and share with our fellow readers our love and inspirations in travel blog niche. These are people through whose stories we have been traveling virtually across the globe when situation didn't permit us to travel physically. There is something about each one of their blog and personality that resonates with us, something that we are able to completely relate to, something that has made for them a special place in our hearts. We definitely have not have been able to include all of them here, but we slowly will, introduce them to our readers (although they hardly need any introduction from us), and to share what we love about them.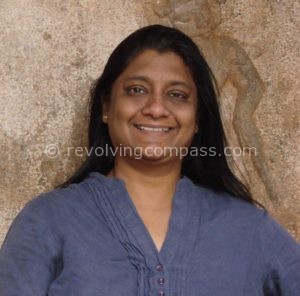 Name the top bloggers in India and the list won't complete without a mention of Anuradha Goyal. We find each of her blog posts unique and inspiring. The thing I love the most is the way she brings to light the almost unheard offbeat destinations in different parts of India and overseas, highlighting the minute details about them. Be it as small as a food street in Bangalore. (Yes, that was something which inspired us to no longer wait for a visit to this awesome place for street food lovers in Bangalore). For us, Anuradha is a true example of "follow your heart and passion and the success will follow you". In her own words: "I have been writing this blog since 2004. When I started writing I had no idea, how this would evolve, but over the years my two passions dominated this blog: Travel and Books. Book reviews have a home of their own at AnuReviews. Over time, I also started writing for print publications – a list can be seen on the Media page….more"
Connect with Anuradha on facebook & twitter
Want to read a post full of freshness, as if you were at the place, living that moment – head for the stories that Lakshmi has to share. Ever refreshing pictures and narration goes hand in hand giving a live experience of what you read. That is what we love most about the blog posts of Lakshmisarath. They are very livid and informative at the same time. Lakshmi is a media professional, a traveller, a travel blogger and a photographer. She has been blogging in the travel space since 2005. She has done so much and accomplished so much in each one of her avatars that it would require a dedicated article for us to capture it all. You can read it in her own words on her website here.
Connect with Lakshmisarath on facebook & twitter
Nat&Robson bring great tips on traveling on a budget, earning while traveling, and how to successfully live that dream of making travel your full time job. They have all the tips under their roof from choosing effective stay to travel to packing light, to earning while traveling..to anything related to travel, you name it. We loved their posts since the time we stumbled upon them, but we were really overwhelmed to read the story of how their travel journey began. It is a story of finding success through your adversaries instead of giving up to the situation – and once we came to understand this courageous and optimistic part of their personality, we loved them even more…read more about them here.
Connect with Nat&Robson on facebook & twitter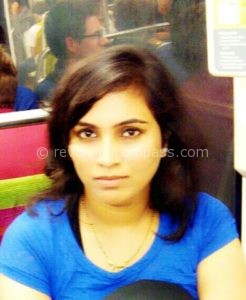 Pooja Gupta is travel blogger and travel hacking expert with a keen eye for details. She is software programmer who has quit her day job for being a full time professional blogger. She jots down her travel experiences on her blog, Travel Jots.  She writes useful travel hacking and backpacking tips for the benefit of website readers and has fabulous knowledge on a variety of destinations.  She's without a doubt your go-to gal for all things travel. Pooja has been a great mentor and friend. At every step so far in our journey as a travel blogger, she has helped us with useful tips and suggestions. Really really appreciate her help. We stumbled upon Pooja's posts when we were evaluating Eurorail ticket and pass information and whether it would be worth for us to take a pass, while we were in process of planning a trip to Europe. We loved the information we got from her post, and then one after the other, we read several informative posts on her site. Since then, there has been no looking back. She has been one unique person who anticipated we needed lots of guidance in this field and came forward to mentor us without an ask! Read more about Pooja here.
Connect with Pooja on facebook & twitter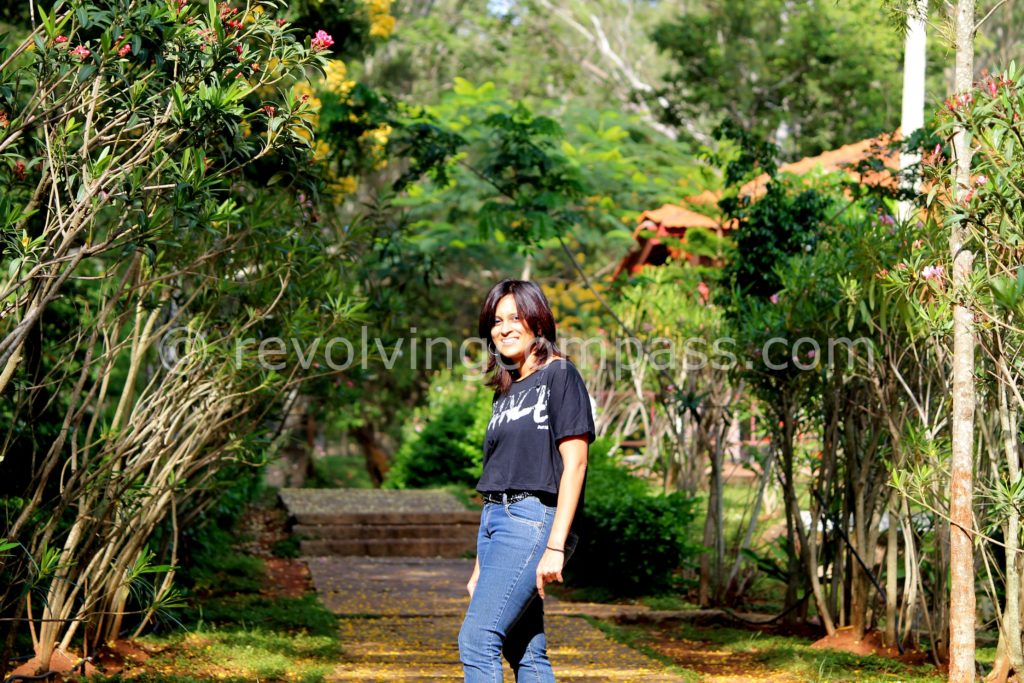 Ami Bhat is a marketing graduate by qualification, and a full-time travel blogger by passion . A travel enthusiast, who loves sports, photography and dancing with equal passion, Ami believes in planning a get-away for every long weekend that can come up through the year.  And when she cannot travel physically, she travels virtually through her words on her travel blog. Ami Bhat is also one of the top 1000 travel bloggers of 2016. We love all her posts. I, particularly, am able to find a connection deep down with whatever she writes. She describes herself as a "restless ball of energy". I could totally relate to that. I was surprised to discover how she meticulously marks out the long weekends at the start of the year so she can make best use of her time with her travel plans! I do the same. She travels a lot with her family and kids. No wonder I had fallen in love with her blog posts since the very beginning. Although there are many posts of hers covering destinations that I had already been to, I was amazed to read them… it was kind of going through my own journey – Lepakshi, Hampi, Rajasthan, Tulips of Netherlands – its like everything she writes resonates with where I have been or where I want to be next. As you discover a 'pin twin' of pinterest, discovering Ami was like discovering my 'blog twin', only she is much more better at what we do and I have got a lot to learn from her… more".
Connect with Ami on facebook & twitter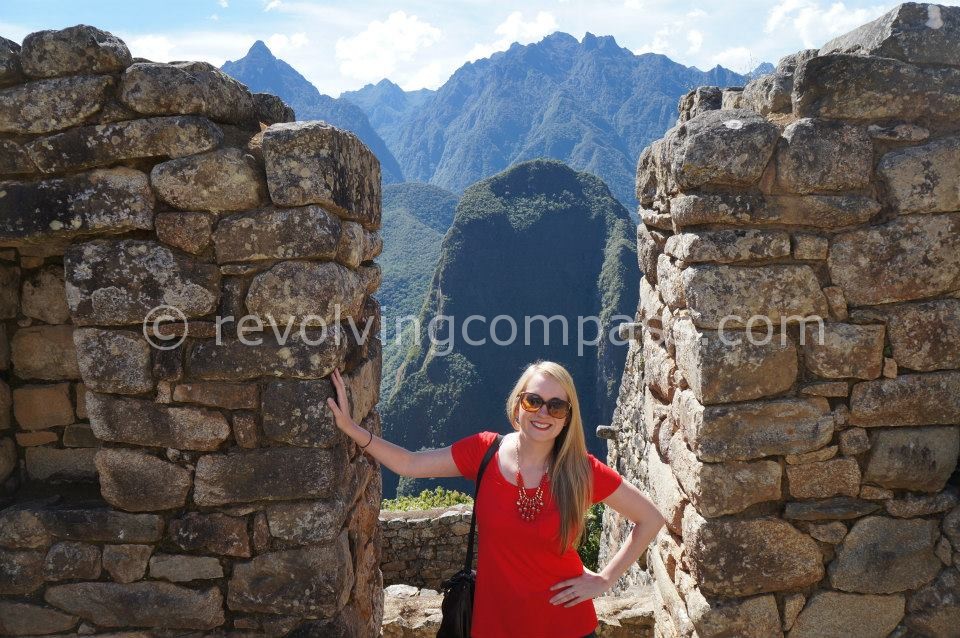 Karisa is a full time employee and still bitten by wanderlust she has struck a great balance between her job and her travel as well as takes out time to share her stories with us. We look forward to her as a mentor. We are also full time job holders trying to travel as much as possible. So, we have a lot to learn from her. We had first encountered Karisa's post when we were reading through Rajasthan blogs. She had shared an interesting story of how she had done a 72 hour trip to Rajasthan. Since then, there has been no stopping exploring and reading her global travel tales. In her own words : "I'm a Midwestern transplant working as an attorney in Atlanta with a serious case of wanderlust.  Luckily, I'm able to log enough billable hours in the office to convince my (awesome) boss to give me  plenty of time off to explore the world…more"
Connect with Karisa on facebook & twitter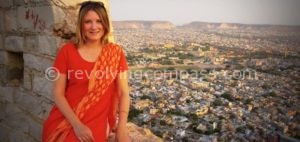 It's one thing to be born and brought up in a culture and then write about the people and the places. It's totally different to come from an altogether different background and still be able to understand a new culture and people. That also not just on the surface but deep down. I guess, this is the reason we love Mariellen's posts and her travel journey. We love the fact that when Mariellen writes, she doesn't just write about the place. She writes about the historical, mythological and religious facts associated with the place. I learnt so many facts about Indian Mythology from her posts. In her own words "I'm an award-winning professional travel writer based in Toronto and Delhi. I launched Breathedreamgo in August 2009, inspired by my extensive travels in India.I have a BA in Journalism and write for leading Canadian and international newspapers, magazines and online sites (see portfolio below). My passion is travel in India, the underlying theme of my writing is "meaningful adventure travel" and I am an advocate of women's solo travel. Though Canadian by birth, I consider India to be my muse and my "soul culture"….more".
Connect with Mariellen on facebook & twitter
Rachel earlier had a career in nursing , which she left and then she made the beaches of Goa her home. Her blog focuses on offbeat places and glamorous travel at the same time . We started following Rachel's stories when we read her 'This is India' series. We all observe different things when we encounter a culture which is very different from ours. These are small things in the ways of everyday life, how people interact, deal, the whole system works – food, communication, everyday things. These things that sometimes bemuse us and sometimes amaze us. Many of us let it pass and some has the ability to convert it into an interesting story to share. This is the magic in the 'This is India' series of Rachel that made us fall in love with her posts. It gives us an altogether different insight and perspective into our own everyday life as Indians and also helps us learn what information we can provide to travelers to India, as an insider, that can help them adopt the cultural differences with the right perspective and prepare them better for their journey to India….more.
Connect with Rachel on facebook & twitter