On our first trip to
Ooty
, we stayed in Hotel Sagar Resort. It was a memorable stay by all means. I still remember browsing intensely through various sites to get a decent hotel. We had planned our trip just one month beforehand. Although it was the monsoon period, still, most of the good places were booked. However, once we stumbled upon Sagar Resort , we had no doubts left in our mind that this is where we definitely wanted to stay. Thanks to Abhishek for finding out this gem of a place. Somehow, he always manages to find a good place to stay, even at the last moment!!
Sagar Resort is located a little tucked away from the hustle and bustle of the main town of Ooty (~8km towards Conoor). Also, it is at a higher altitude compared to the main town. Although it was not at a problem for us. Since, we were looking for a relaxing abode for the two nights stay of our vacation. And Hotel Sagar Resort turned out to be exactly what we had been looking for in our resort.
Beautiful Views from balcony
Actually, the architecture of Sagar Resort was our major attraction. It is very artistically done. All the rooms are built at valley slope. The terrace of a room serves as the balcony for the one on top of it. Th e balcony is very spacious. It gives an awesome view of the valley and the mountains beyond it. Even the infamous Ooty toy train track passes across the valley. And, you can see the toy train passing through its track. Also, you can witness the cattle grazing in the valley below, while you sip your coffee sitting into the balcony.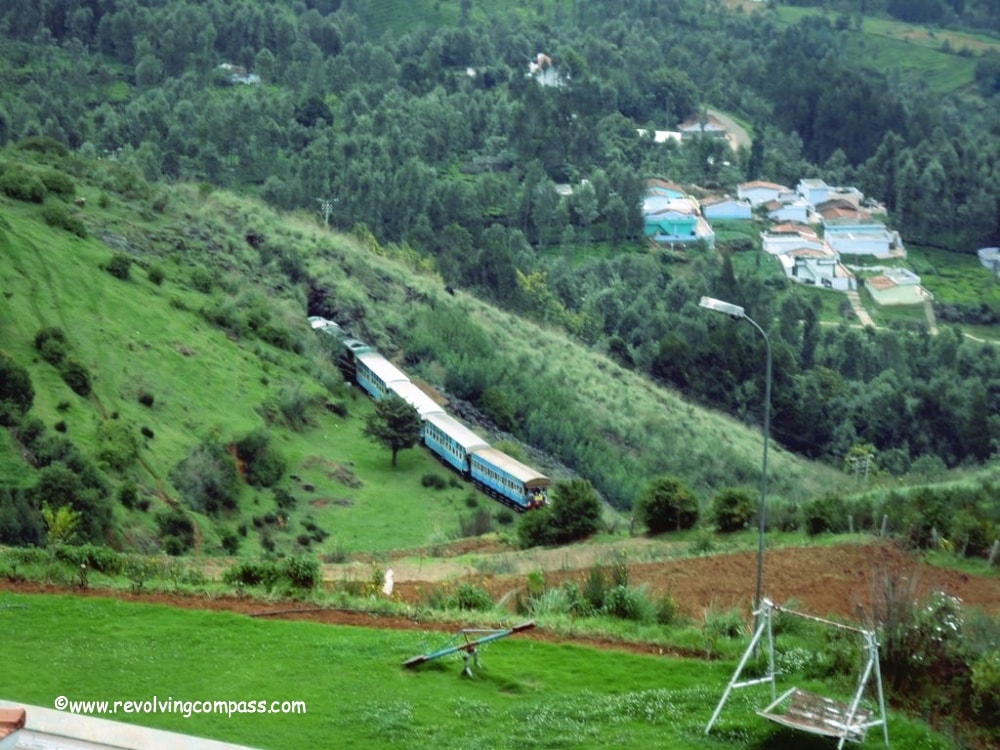 Also, while you stand on the balcony, you can witness the slow and steady formation of a sea of clouds between the mountain ranges – a sight to behold. It took me some time to believe that it was actually clouds rising from inside the valleys, and not some mighty river flowing far off 🙂 This view was something I am going to behold for the rest of my life. For the three mornings that we spent in Ooty, every morning I would wake up and rush to the balcony to witness the cloud formation.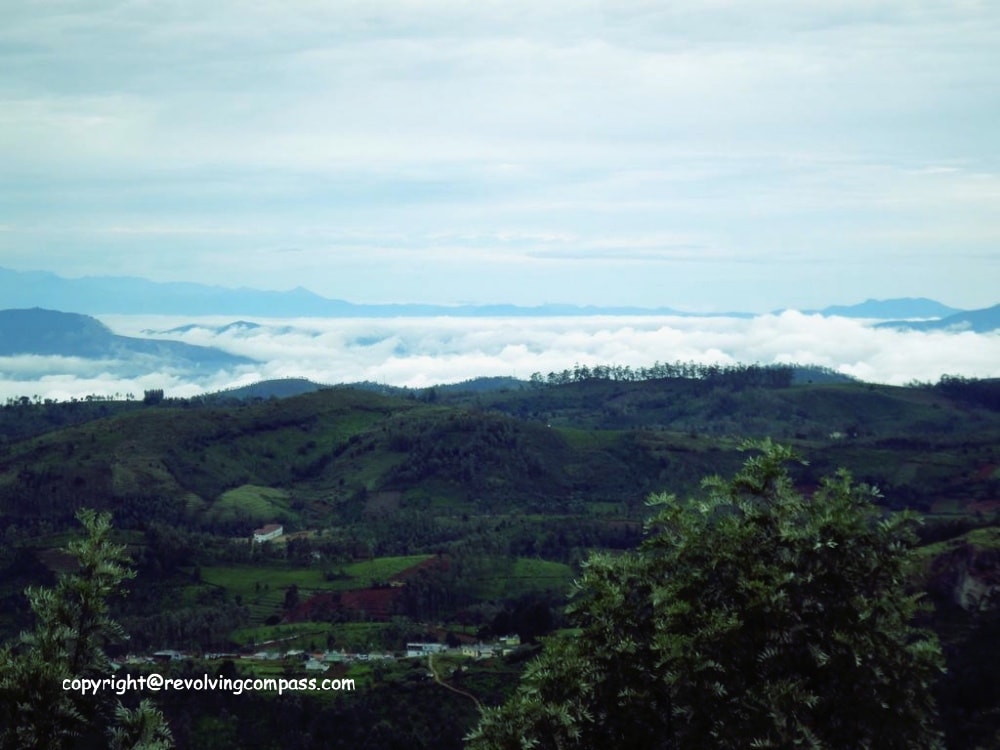 Rooms and facilities
The rooms are spacious, they are equipped with all the basic amenities like tea/coffee maker, intercom, supplementary water bottles. Bathroom is also spacious with continuous hot and cold water supply. Sagar Resort has a restaurant adjacent to its reception area. There is a comprehensive menu, having both north and south Indian, chinese and some continental cuisines. The food is quiet tasty. Some of the seats in the restaurant near the window give a very panoramic view of the mountains and valleys. Although, room service is also available, we hardly availed of it. As, we needed an excuse to get into the cozy restaurant and relax to the view while having our food.
We also hired a cab from the hotel itself for our full day site seeing during our stay. Although, the number of cabs is limited. So, they are allocated on first come first serve basis. Being early risers, we didn't have to face any issues here. We also got pickup and drop from our bus station by Sagar Resort. We had called the resort beforehand and confirmed on the pickup and drop schedule. The cabs are quiet punctual.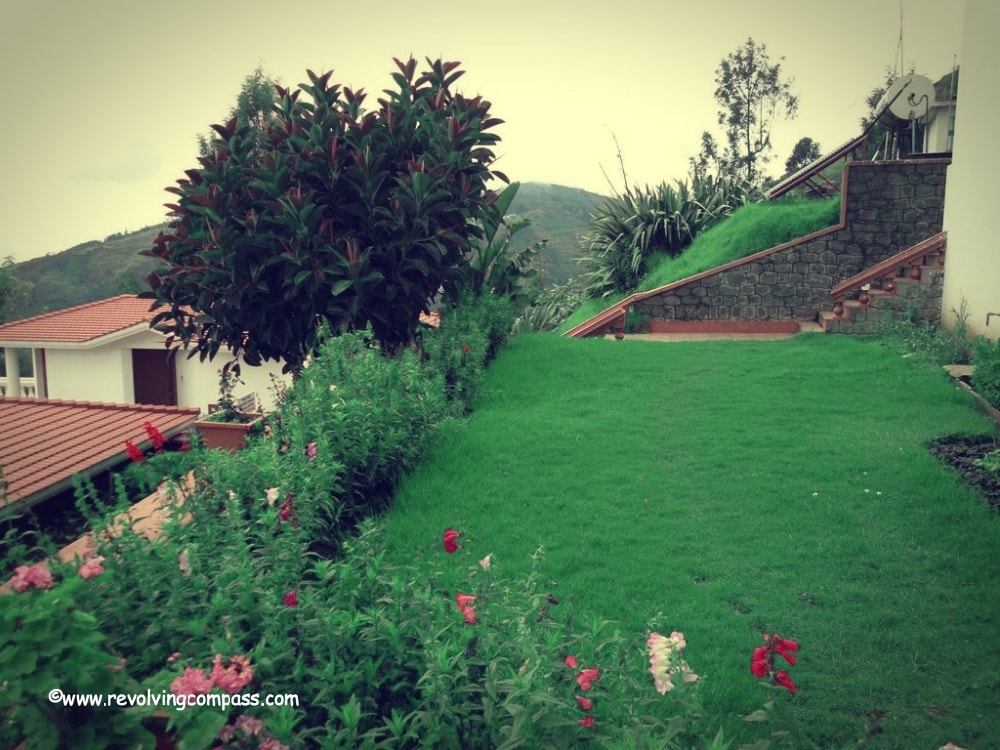 Our experience
An early checkin
Overall, we had a great two day stay here. No doubt that Sagar Resort made our whole stay comfortable and smooth. Actually, we had baorded an overnight bus from Bangalore to Ooty. The bus arrived in Ooty much before expected time. As early as 3:30 AM in the morning. We didn't have a clue if our resort will allow for an early checkin and provide us a transport option as early as this in the morning. Nevertheless, we decided to call them and check. Sagar Resort not only conveniently agreed for an early check-in, without any extra cost, but also provided us the transport. Although they had to wake up the cab driver. So, it took some half an hour of waiting time before we got the cab.
We arrived at the hotel premises by 5:30 in the morning. After getting fresh, we then had our breakfast. Contrary to our belief that we will be exhausted after the overnight bus journey, we actually got refilled with energy after getting fresh and having breakfast. We roamed around the resort premises and explored the grounds for a while, snapping some pictures. And, texting our near and dear ones about our safe arrival at the resort. Next thing we knew, we were already talking to the reception to hier a cab have a full day of exciting sightseeing!
Sightseeing at day 1
We hired a cab from the hotel and soon headed to the sites in Ooty. We were in for a relaxing hotel. So, we thought to take it easy and roam around for just half the day. But our cab driver turned out to be a super guide as well. We left the itinerary for the day in his hands. He showed us around almost all the places worth seeing in Ooty. Then, he took us back to the resort by 4 in the evening. After having a good breakfast and an equally good lunch, we had thought we won't feel much hungry at night. But once we were back to the resort, our appetite was back as well. We had a nice and warm dinner at the restaurant of hotel Sagar resort.
We were rolled up in our bed by 8pm itself. It was August, the mid of monsoon season. However, as luck would have it, we didn't encounter any rains during the day. At night however, it rained. And the temperature dropped down considerably. We crawled up in our bed and slept off in the nice cold weather.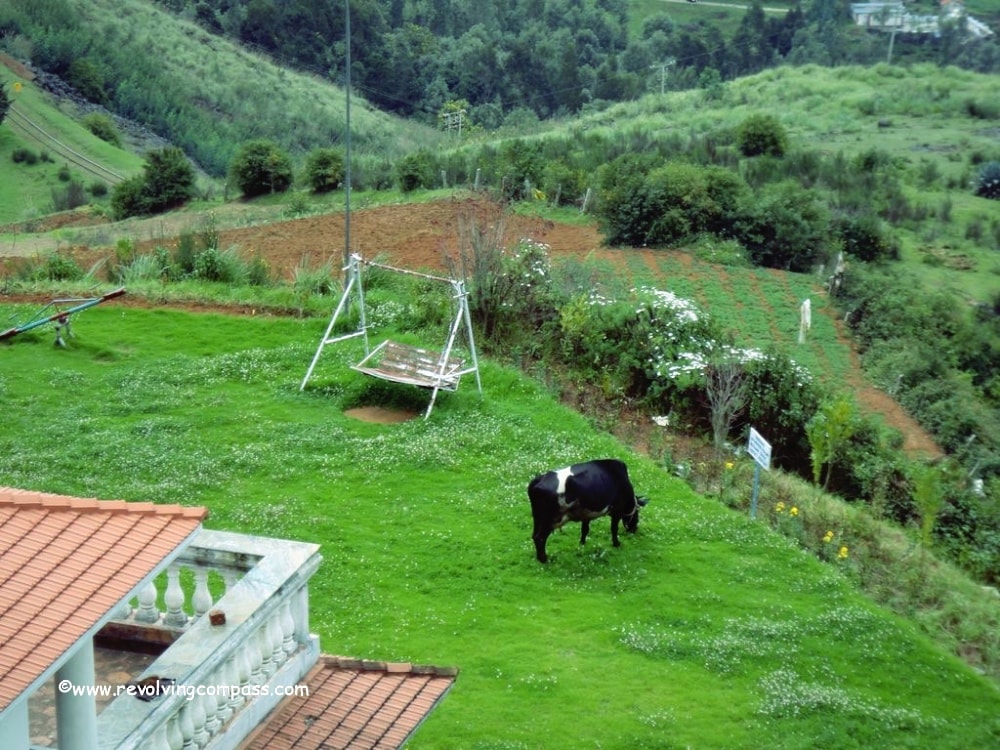 Day 2 of sightseeing
We got up early next day. We had a nice buffet spread that was a part of our room package. After having satisfied our appetite, we headed to the balcony of our room. The sun was out today and it was a pleasure soaking into the warmth. We pulled our chairs in the balcony and sat there for a while, sipping our coffee and watching the clouds rise in the distance. Then, we called for the cab once again to head out and explore the rest of Conoor. Today, we did a half day trip to Conoor. We saw the Conoor view points, botanical garden and stopped on the way in a tea garden to snap some pictures and buy some nice ooty tea. Post the tour, we returned back to the hotel. We then had a lavish lunch in the hotel restaurant itself . Post this, we decided to sit in the balcony, watching the breathtaking view beyond, accompanied with a cup of coffee. Read full account of
our Ooty trip here
.
Conclusion
Will we head here again? Definitely. We actually went to Ooty a second time with our parents and this resort was our first choice. But it was booked… Do book in advance because as per my observation, this property has gained some popularity in past few years. I am hardly finding any rooms available here a couple of months in advance.
Tips for visiting
The overnight buses from Bangalore and Mysore keep some buffer time in schedule. As a result, they often reach Ooty earlier than expected, so keep that in mind while planning your arrival.
There are autorickshaws and cabs that ply from the Ooty bus stand to different hotels. You might need to bargain with them for your departure
If you are staying in hotel Sagar Resort or similar such resort, you might get a bus stop or railway station pickup/drop facility from them. So, do call them and confirm if you would like to avail of one.
Carry warm cloths – at least one pair. Even in the summer and monsoon months, it does get cold enough at night so that you will need one sweater or jacket
Wear comfortable walking shoes since you will need to walk a lot during your sightseeing
Cabs provided in the hotel are on first come first serve basis. If you want to use the cabs for sightseeing, confirm early at the reception.
There is not a conventional lift, but a trolley that goes up and down the slope of the resort to carry luggage and elderly. You might need to check on this aspect if you have elderly people in your group who can't comfortably climb up and down the stairs.
You might as well like: