Questions on how to plan a trip to Europe
Since we retuned from our trip to Europe, people including our friends and family asked us a lot of questions around our fabulous trip. Some of these were questions like:
For how long you went on vacation and how did you chose this timeframe?
How did you decide on your commute in Europe and book your hotels?
How did you manage to travel so far with your little one?
What was the budget for your trip to Europe?
How did you apply for the Schengen visa for your trip to Europe?
What itinerary did you follow?
Did you face language problem?
What did you manage to eat being vegetarian?
And the list goes on..there are so many questions of all types. People were really surprised by our answers, particularly when they heard about the amount of places we covered and also the budget. Because most of the people around us are so busy that they don't have time planning their trip. And that also a trip to Europe, out of question! So, they buy readymade packages that give them very less flexibility. And at the same time they cost them much more. This was one of the primary reasons that inspired me to start planning my own trips early on.
Why you should plan your own trip to Europe
Apart from the cost factor, which is indeed very lucrative, many other reasons followed for us to plan our own trip. For instance, you get to learn so much about the culture, the geography and the history of the place you are headed to, when you plan your own trip. Since a lot of research naturally goes into it. Which can never happen when you buy a package and just head on to the trip after doing your last minute packing. Moreover, when planning your own trip, soon you realize you are kind of virtually traveling to that place even before the trip happens. Basically, the excitement begins long before the actual trip starts and it continues all the way into the trip.
Before we went on to our Europe trip, we did a lot of reading and research. We learnt a lot of tips on how to make pocket friendly choices on food, accommodation and commute while in Europe. Also, we learnt about the potential dangers of the place like predominant pick-pocketing in many of the main cities and tourist places, and how to stay safe. Or, be it the tourist scams specific to Europe. We learnt about the weather conditions there and accordingly prepared ourselves to cope with the kind of winter we were going to face there. Then we checked on what food to carry, how to have a good time being vegetarians in Europe, how to work our ways around etc. etc. And all this helped make our trip smooth selling and memorable, even when we were traveling with a small kid.
A brief summary of our trip to Europe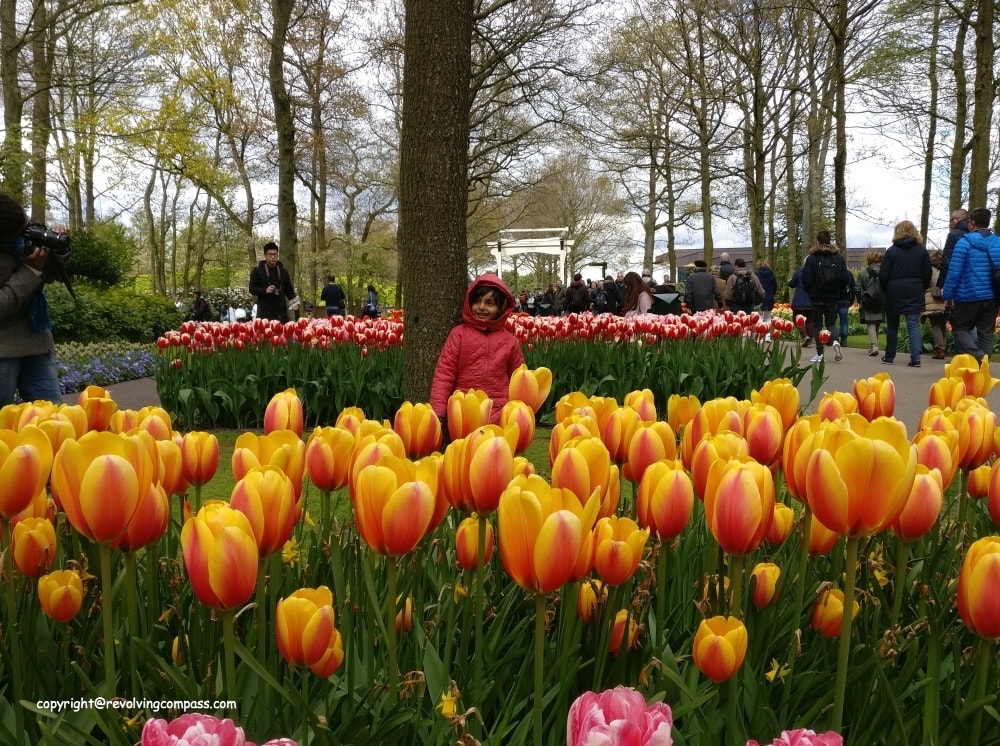 Places we covered
To give you an idea, we had a trip across Italy, covering Rome, Florence, Pisa and Venice. Then Lucerne, Grindelwald, Bern, Interlaken and Mount Titlis in Switzerland. Thereafter Paris and Disneyland. And finally Amsterdam (Which, we are still to write about). At a high level, this is what constructed our trip to Europe. We wanted to tell people that to plan your trip to Europe is really smooth, sometimes, maybe smoother than a domestic trip since things are so systematic there and then there are so many resources available out there to help you out with the trip planning. But yes, a little bit of time is required.
We chose those set of places for our first trip to Europe where we could have a little of everything that Europe has got to offer – history, culture, snow and ice, magical tuscany countryside, the canals of Venice & Amsterdam, the swiss paradise, lakes and beaches, Tulip gardens and Disneyland. A little bit of almost everything that makes Europe so popular amongst the visitors. Europe definitely is a wonderful destination. Here's a beautiful list of destinations in Europe for every kind of travelers. And here are some European Bucket List destinations that you might not want to miss. And if you are thinking that Europe should be visited only during the summer months, you might want to look at these wonderful autumn destinations in Europe . It lists some beautiful fall destinations to visit in Europe.
Things we did
We had a lot of fun on our trip. We self planned some nice walking tours around Florence, Lucerne, Venice, Amsterdam and various other places. And we took these free self guided tours on our pace. We ate a lot of Italian food from the roadside cafes. And A lot of gelato ice creams as well. Also, we covered a lot of ground in our trip. It included historical Rome, beautiful Tuscany and Florence, canal world of Florence and Venice, the sea shore of Lido, Tulip Gardens & Windmills of Netherlands, Disneyland and Louvre Museum. We also played in snow in Switzerland, took historical walking tour in Bern, visited a cheese making factory and a cookie store near Lucerne and walked along the Emerald lakes below the snow capped mountains of Lucerne. Overall, it turned out to be a very wonderful trip! And we built memories of a lifetime on this trip.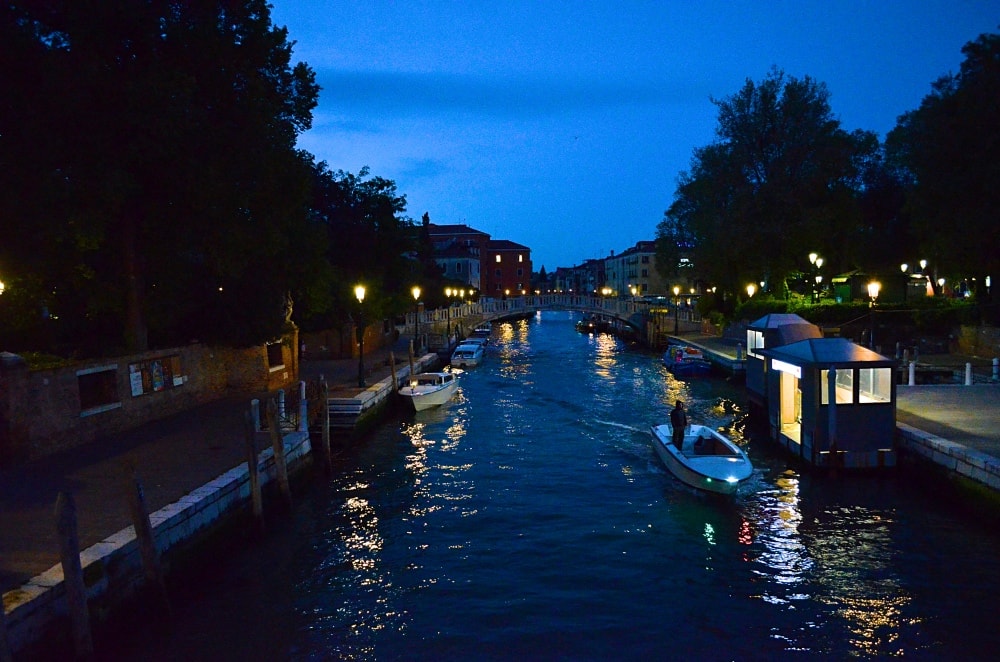 Things you can do
Apart from what we did in Europe, there is so much more to be done there. We only covered some of the major cities of Italy, some beautiful countryside towns of Switzerland, Paris and Amsterdam. There are so many wonderful places to cover next and we do intend to do the same in the coming years. We intend to do road trips and visit the fairytale castles of Germany, watch the northern lights, spend a summer in the Amalfi coast in Italy. Also, visit the romantic city of Prague. And the ever festive Spain. Basically, the list is too long to cover here.
Nevertheless, when we were telling people the details of our trip to Europe, answering their questions, we realized, it is not about a trip to Europe. Actually, it is a process that you need to learn to plan your own trip planning. And it is actually quite simple. Just that we don't know, so, we feel it cumbersome. When heard about the budget in which we managed to have this trip, people were all the more interested in knowing how they could plan their own trip to Europe. So, we decided to jot down the process along with our itinerary. But it turns out there was too much of information there to put out in a single blog post.
Our E-book on how to plan a trip to Europe
So, guess what…we turned it into a book…our first book. 'How to plan your own trip to Europe'. This is a kindle e-book available for free with kindle unlimited subscription. What we have put in this book is our own itinerary. And a sorted step by step plan following which you can book your own trip to Europe like a breeze. Also, the book contains numerous tips. Tips about planning your trip to Europe. As well as helpful tips for you once you are actually on your trip. It is a small book, but we have tried our best to pack it with all the information required to plan your trip to Europe. And there are special tips to plan your trip to Europe from India, since we also planned ours from India. One of those being all the information about the Schengen Visa process.
So, go ahead guys, have a look at the book and let us know if it helped you plan your trip to Europe. Also, we are eager to hear your feedback and valuable comments, since, this is our first attempt to put our travel info out there in the form of a book!
Here's a link to our book on the Amazon store : How to plan your trip to Europe
The ebook is available on amazon stores across the globe. So, no matter where you are, you can go ahead and make use of it 🙂
So, what are you waiting for? Go ahead and start planning your own amazing trip to Europe your own way and have a wonderful time. Make memories of a lifetime. Feel free to get back to us if you have any questions, especially around planning your trip to Europe, going through the VISA process, and overall, how to pull up such a great trip with a little kid.