While it's no secret that there are numerous road trips in India to take. But some of them are world famous because of being very scenic and also explored a lot. Like Leh-Laddakh road trip from Shimla or Srinagar. Or the east coast drive in South India. And also some scenic winding roads in the Himlalayas and north east India. However, what we present to you here is a number of offbeat road trips in India to enjoy . These are not as frequented as the more famous ones. Also, none of these are very long drives. So you can enjoy them easily on a weekend. Also, the roads are very well planned and properly maintained. Some of these road trips in India are extremely scenic. While some others have a number of stops in between to enjoy. So, here goes our researched routes that we won't mind taking again and again.
PS: here are couple of excellent road trip packing list for you so that you don't miss any of your essentials while planning on one of these road trips. (Or, any other road trip for that matter):
  – A comprehensive road trip packing list for you to prepare for your road trip.
  – A list of all the road trip packing essentials that one may require.
Udaipur to Kumbhalgarh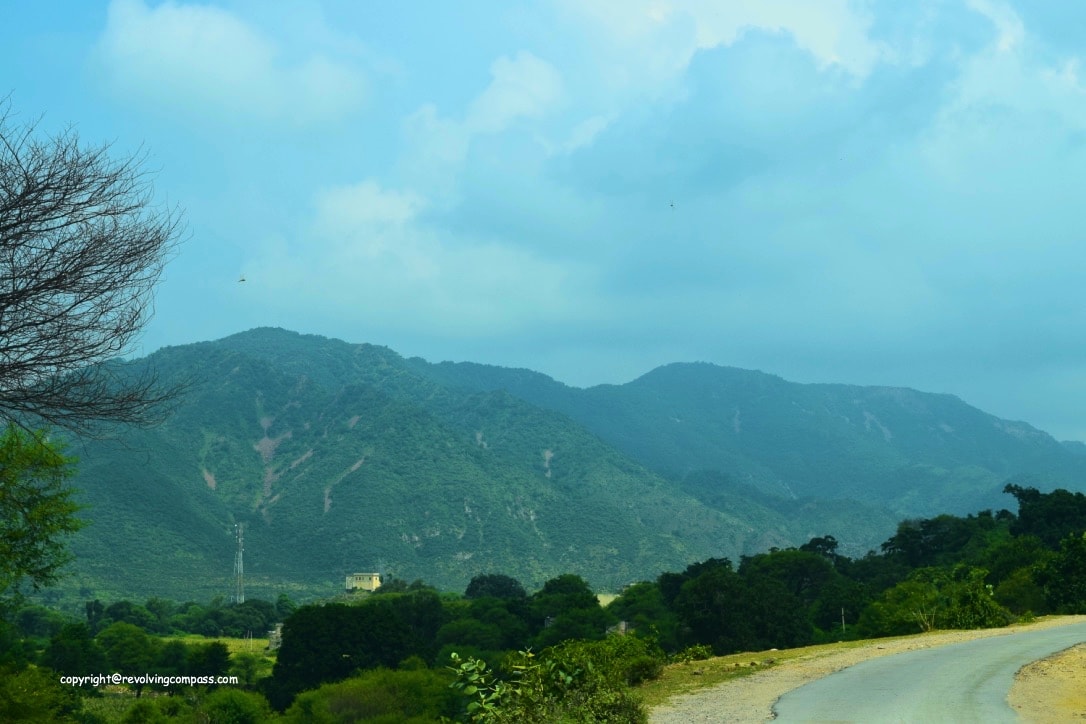 Udaipur to Kumbhalgarh road trip in India can be done as a day trip from Udaipur. The walls of Kumbhalgarh fort are fondly known as the great walls of India. And the fort itself is very robust and uniquely built. It is a must visit when visiting the state of Rajasthan in India. There is an almost single lane highway that connects Udaipur to Kumbhalgarh. The road itself is not in a very good condition at times, but the scenic beauty of the places that you pass through more than makes up for it.
First of all, you will be surprised that it is a part of Rajasthan, the state of India world famous for it's deserts. Because the whole region through which you take this road trip is covered with dense and green forests. Except for a few small cluster of houses here and there in very small villages, there is hardly any habitation. You will encounter beautiful streams of water and almost fairy tale kind of meadows while taking this road trip. Read more about our complete day trip to Kumbhalgarh from Udaipur. We also covered Ranakpur and it's famous Jain Temple as a part of this road trip in India.
Additional tips: Carry your food and water along on this road trip, like you have to on many other road trips in India. As, there are hardly any outlets on the way that we remember noticing. Otherwise, there is a food outlet inside the fort in Kumbhalgarh and you can have your food there. Once you reach Kumbhalgarh, you can also buy water bottles and other packaged drinks.
Cochin to Munnar
This road trip in India that we took almost 6 years back is still fresh in our memories. As you step into God's own Country, Kerala, take a road trip from Cochin to Munnar. As you step out of Cochin and further towards Munnar, soon you will be on the winding mountain roads. On this road trip, you pass through several tea plantations and lush green forests on one side of the road. While on the other side, you will be greeted with breathtaking views of the Nilgiris across the valley. There is a beautiful waterfall on the way where you can stop. And the route is lined by several spice gardens that host various world famous Kerala spices. We did a tour of a spice garden of Kerala as well while on this road trip in India. Check the details of our road trip from Cochin to Munnar.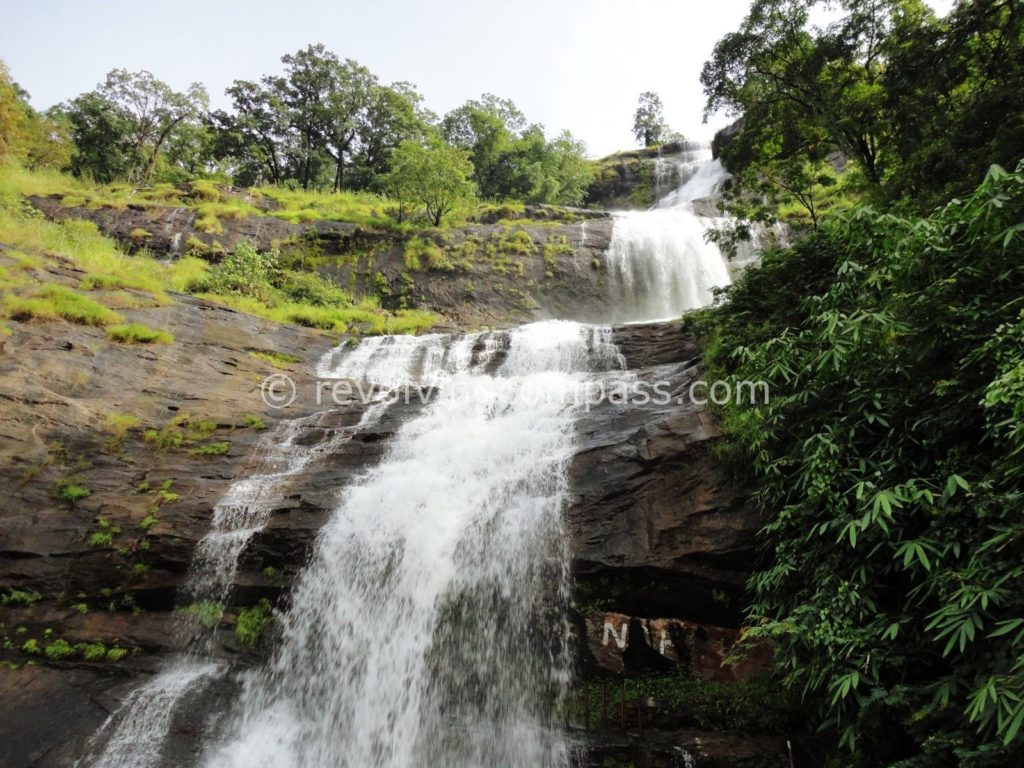 Additional tips: take your time and plan your stops along the way because it is one of the most scenic road trips in India that you will be taking. Don't pass it on in a hurry.
Bangalore to Mangalore & Udupi
This is a road trip that we have been planning for a while now. And we hope to take it in the near future. We plan to drive from Bangalore to Mangalore. Then stay in Mangalore for few days. We also plan to cover several untouched locations around Mangalore. From here, we will head to Udupi. Udupi has a serene coastline and some beautiful Temples to visit. Then, we can go ahead and cover Murudeshwar and Gokarna as well. We hope this will be a one of a kind road trip in India for us. Because so far we have only done source to destination trips. This one has several stops and also involves exploring other offbeat areas near the main towns. There is a nice article that we are using as our reference while planning a road trip across this part of Karnataka.  Checkout : Road trip to Mangalore and Udupi.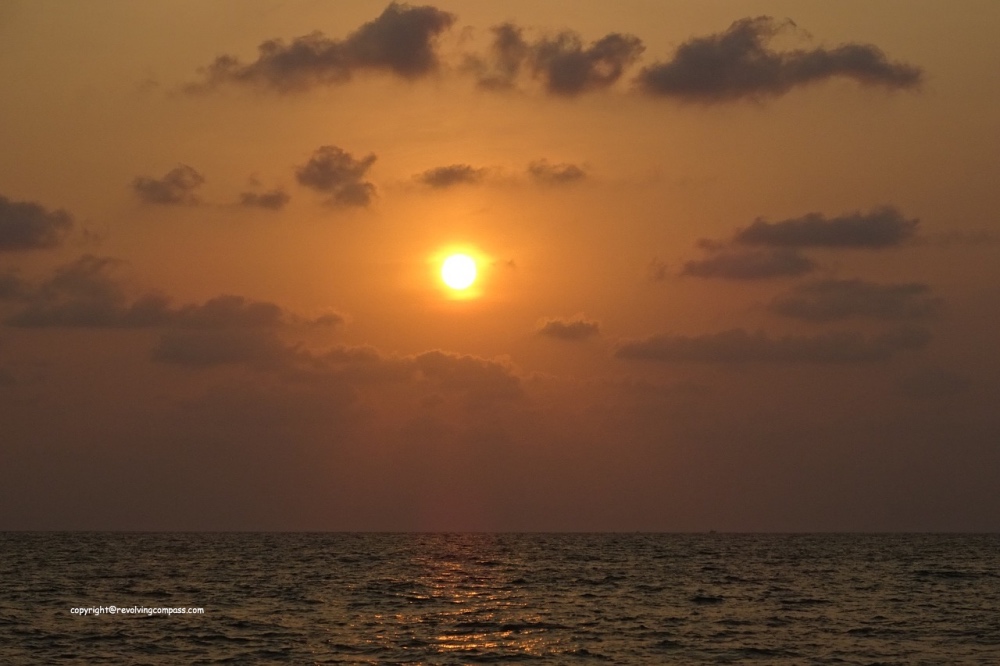 Additional tips: Plan minumum 2-3 days halt at both Mangalore and Gokarna, and at least one day in Udupi to be able to enjoy the road trip completely.
Bangalore to Kodaikanal
A road trip in India that we have already taken twice and we want to take as many times as possible. Through the picturesque routes of Bangalore->Hosur->Krishnagiri->Salem->Dindigul, this road trip is one of the best we have taken in India. Apart from the route being scenic, the roads are in the best conditions as per the road standards in India. And the last stretch of ghat road that winds through the thick mountain forests is way too beautiful. As you cover this stretch to arrive at the beautiful hill station, don't forget to slow down and let your window panes down. Then soak into the moist and fresh air that brings with it the smells of the rainforests.
Although the distance from Bangalore to Kodaikanal is almost 400km, yet, pertaining to the good road conditions and very less traffic , you can easily cover the distance in 5 – 6 hours. And do note that a major chunk of this timing is actually consumed while covering the last 60-70 kilometers through the winding mountain roads. Nevetheless, a road trip worth taking multiple times. Check: our road trip from Bangalore to Kodaikanal.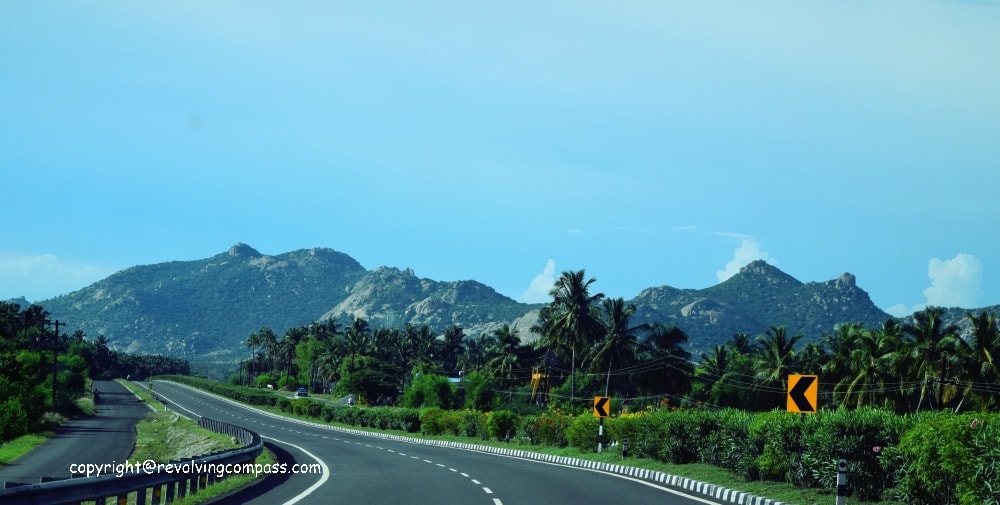 Additional tips: One of the most beautiful road trips in India again. But there are not too many food outlets post Salem. So, be prepared with your food and water.
Bangalore to B R Hills
A small road trip of a little over 3 hours that is beautiful and offbeat. We took the Kanakpura route to reach B R Hills from Bangalore. The roads are in good condition and there hardly was any traffic. Besides, the road passes through some beautiful meadows and green fields. With the breathtaking view of the hills beyond them. Lastly you have to cross the reserve forest area before arriving at B R Hills. When we went to B R Hills, we stayed in Gorukana. And it was such a memorable stay that we are already longing to return here as soon as possible. Check : further details of our trip to B R Hills.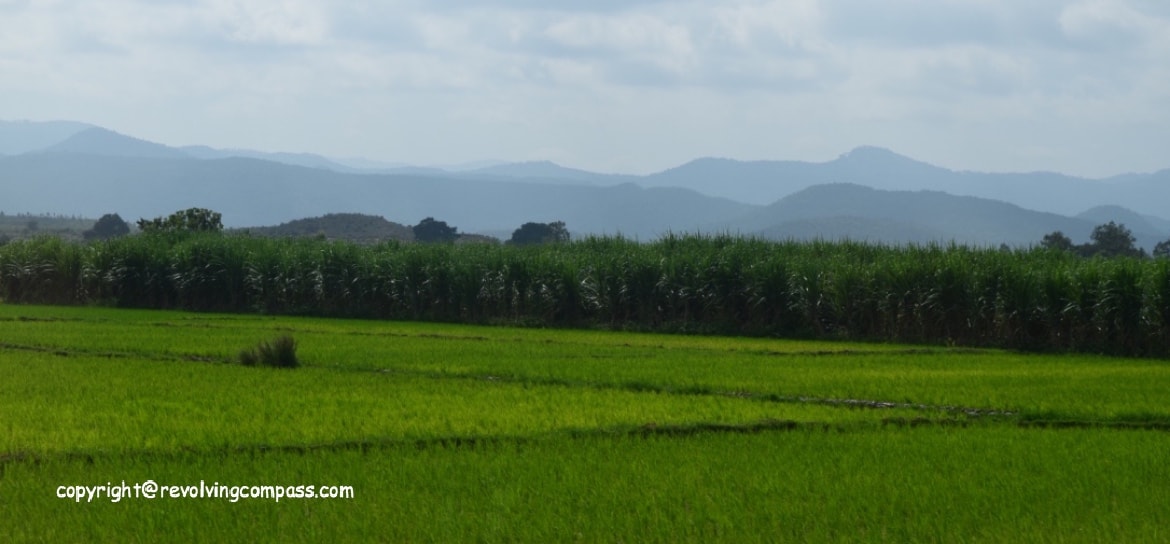 Additional tips: Again, almost no food outlets on the way if you are taking the route through Kanakpura. So, better to pack your own food. Once you reach Gorukana or whichever resort you choose to stay in, then you can have your meal there.
Ooty to Bangalore
You might be thinking why we said Ooty to Bangalore instead of Bangalore to Ooty. That is because, when we took a trip from Bangalore to Ooty, it was overnight. But when we took the trip back from Ooty to Bangalore, it was during the day. And that is when we enjoyed the journey through the winding roads to the fullest. As you start from Ooty, you first pass the winding mountain roads. Do look below in the valley while you are still on the top.
One of the fondest memories that I got here was of the clouds literally hanging over some trees at the slope of the mountains. As you leave the mountains and drive through the planes, you will cross the dense Bandipur forest area. If you are lucky enough, then you might spot some wildlife on the sides, or crossing the roads. Check: our memorable Ooty trip.
Additional tips: No tips required here. The roads are beautiful and as you advance in the plains, there are plenty of food outlets along the way. So, enjoy your trip to the fullest.
In conclusion, sometimes when the route is beautiful and the roads are nice, the journey itself becomes the destination. And we kind of want the journey to continue for much longer. These road trips that we described above will take you through such a journey for sure. Do try them when you are planning to take a road trip in India.