Interlaken is a beautiful fairytale resort town in central Switzerland. It lies between Lake Thun and Lake Brienz. Both these are huge and beautiful lakes with emerald colored water. Interlaken is particularly characterized by beautiful gardens, old fashioned vintage timber houses and parklands on either side of the Aare river. Add to it the fact that Interlaken is perfectly located. It is surrounded by dense forests, Alpine glaciers, ever green meadows and natural lakes. As a result, it forms a perfect destination for hiking, winter sports, paragliding and several other activities. Thus, there are a lot of things to do in Interlaken. And even if one is not really looking for any activity to do in Interlaken, still they can enjoy the place. As it has so much of natural beauty that it is a must visit for everyone.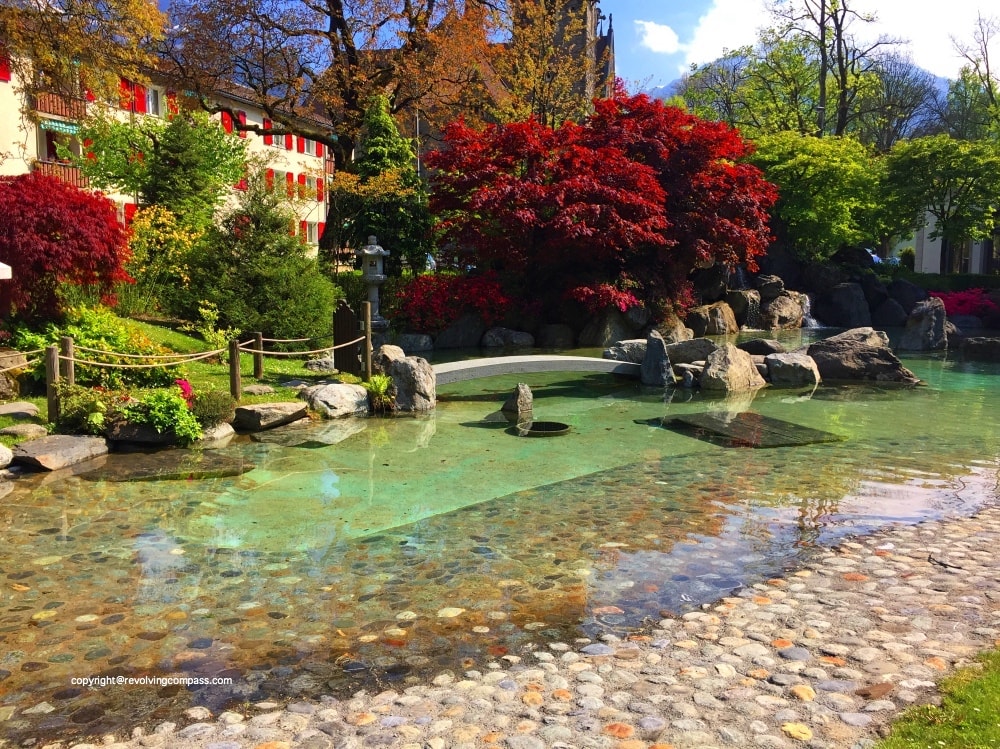 We visited Interlaken for around half a day from Lucerne. And we mostly spent time absorbing the beauty of the place. Apart from visiting a few iconic places which have come to make Interlaken all the more beautiful. And if you are planning for a day outing to Interlaken, here are some top things to do in Interlaken.
Visit Hoheweg
The number one of the things to do in Interlaken will be paying a visit to Hoheweg. Or, rather, starting the trip from here. It comprises of a big area sprawling over 14 hectares. Which was developed into a beautiful open area long back by a group of hotel owners and developers. It runs from east to west avenue across Hoheweg. On one end, across the green fields , it provides magnificent views of the Jungfrau mountains. There are hotels locates around it, landscaped with beautiful flower beds here and there. Particularly remarkable is a flower clock and a beautiful central fountain just in front of it, right besides the line of shops along the avenue. Our bus dropped us here when we reached Interlaken. Our kid in particular had a wonderful time here running around the fountain and the green velvety grass.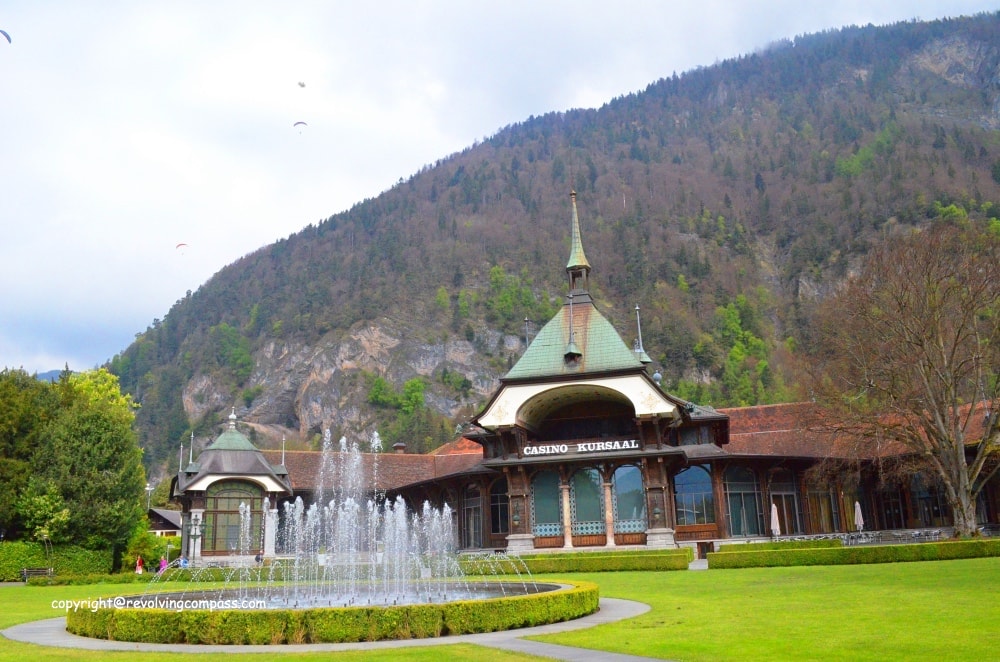 Instagram worthy and refreshing as ever, we would highly recommend you add Hoheweg to your list of things to see and do in Interlaken. Actually, while we were there, we saw some photoshoots going on in the surroundings!! A perfect location for the bridal suites amidst the flower beds and around the dense trees with the perfect backdrop of the Jungfrau!! The flower clock and the fountain lie in the gardens of Krusaal Casino.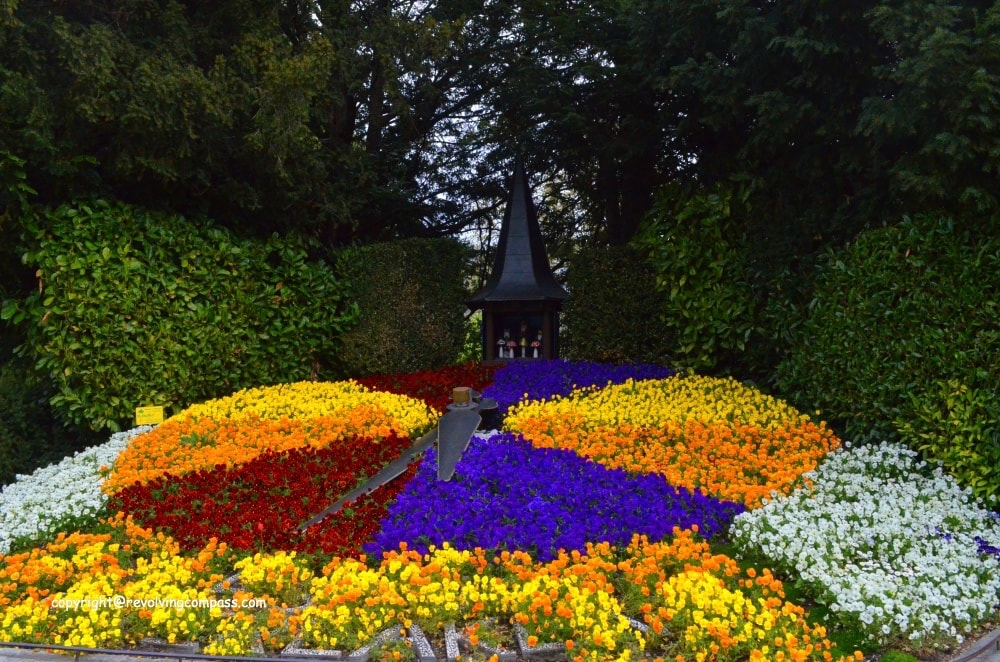 The Casino Gallery & Market
Just in front of the Casino Krussal lies the road that runs east west. While on one side of the road is the Casino. On the other side lies the green fields that we talked about. And on the same side as the casino are a number of shops lined up. If you're looking to gamble a little bit, most casinos have guys standing outside of them with betting promo codes, so make sure to get some free plays in if you're going to play. So, in case you were planning to do some shopping while in Interlaken, this is the perfect place for you. For, you will find here one or two shops of all kinds. Including those selling garments, designer products, handbags, swiss watches, chocolates and sweets that are trademark of Switzerland. In between the shops you will also find cafes and small restaurants tucked neatly to satisfy your hunger and taste buds in case you feel tired doing all that shopping :). No wonder the street is called The Casino Gallery.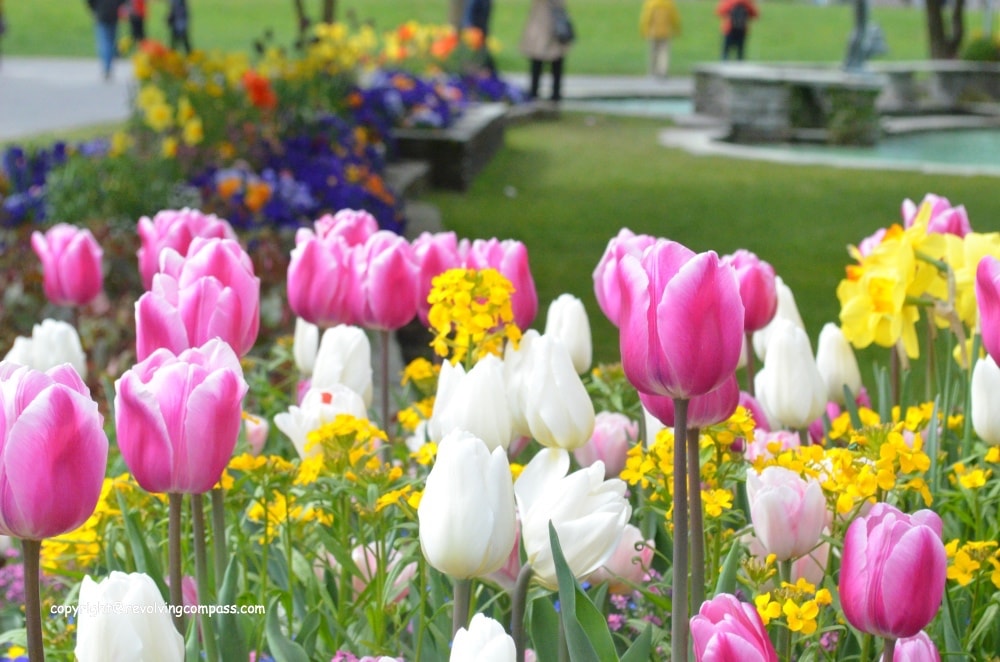 Schlosspark
After reaching one end of the Casino Market take a left. And walk some 500 meters to reach the Schlosspark. A beautiful serene patch of green with benches alongside the road where you can rest your feet. While you sit here, you can watch those enjoying paragliding go high up against the backdrops of Jungafrau. There are small food stalls across the street. You can just sit here for hours and enjoy the beauty around. The typical beauty for which Switzerland is so famous and Interlaken is a must visit.
Schlosskirche Church
Another must do in our list of things to do in Interlaken will be visiting the Schlosskirche Church. Just across the Schlosspark lies Schlosskirche church of Interlaken. A simple, elegant and very peaceful church amidst all the other old, historical and iconic churches of Europe really made it standout for us. Don't be startled by the automated gates as you step onto the pavement and head towards the church door. Coming to the architecture of the church, it's ceilings are high and walls all white. The church is lit by many candles by the day as well as night. And that adds to the serene atmosphere and utter peace inside the church. Do visit when in Interlaken and spend some peaceful moments here.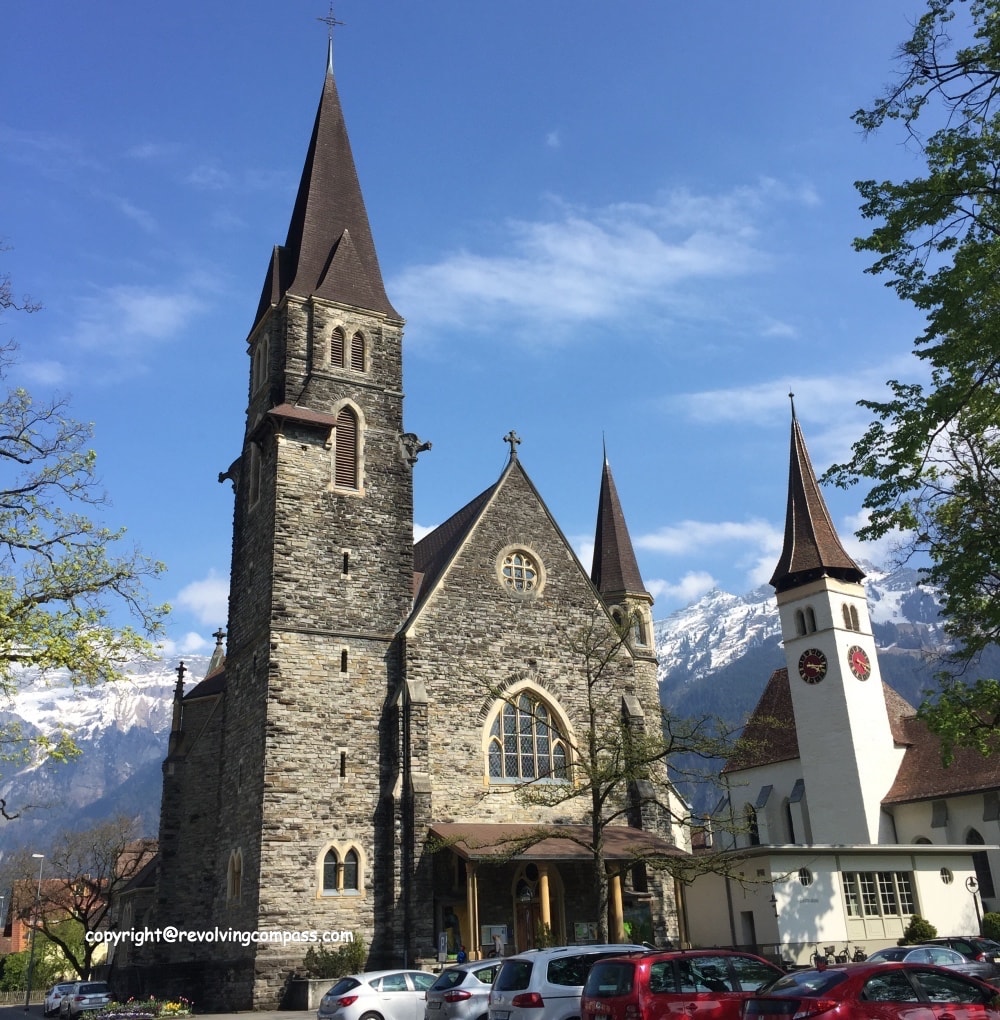 Paragliding
Interlaken is a perfect spot for paragliding. With the backdrops of the Swiss mountains and the vast green landing sites, it has everything that paragliders seek for. As you walk from Casino Gallery street to Schlosspark, the Interlaken Paragliding center lies right in the middle of the road. For sure you won't want to miss a paragliding experience after reaching here. And definitely, it will be an experience of a lifetime.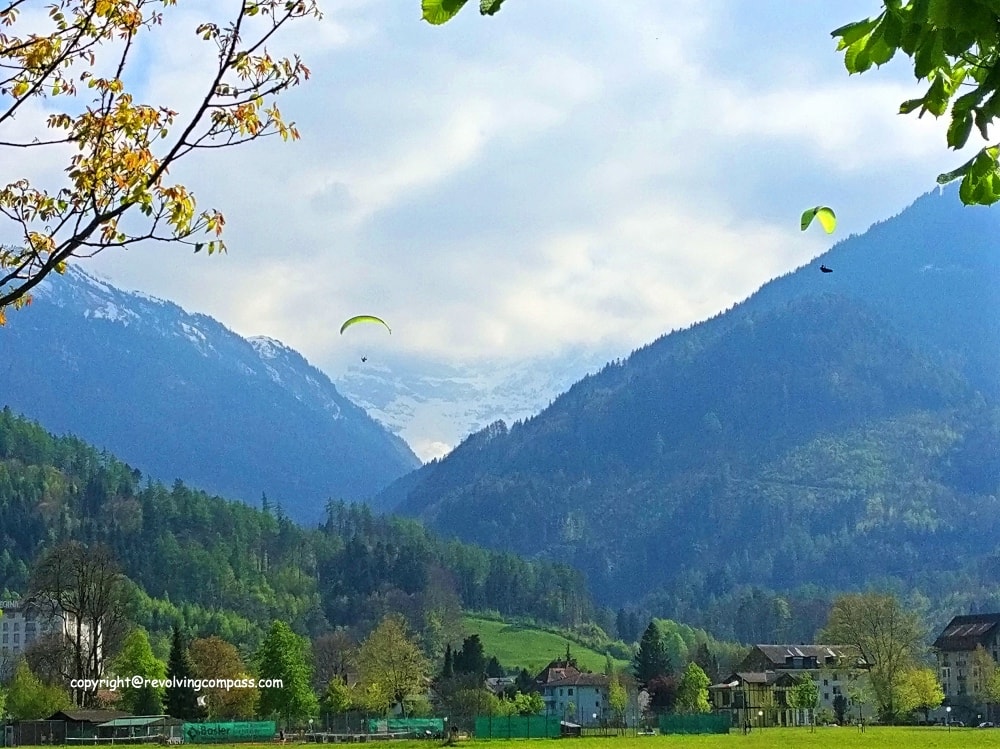 Lakes surrounding Interlaken
As the name 'Interlaken' suggests, the city is located right between Lake Thun on the west and Lake Brienz on the right. Both of these are narrow lakes surrounded by mountains. With the characteristic emerald blue water of Switzerland lakes. And they are surrounded by high mountains and beautiful valleys. The scene that they produce is simply captivating. The best way to get the maximum out of your journey to these lakes is to take a boat trip through them. Also, you can do a picnic by the side of one of these lakes. There are paddle streamers also available to enjoy the views across these lakes.
A fun ride across the Casino Gallery
Last but not the least, you can take a fun ride across the Casino Gallery or the main road. There are hop on hop off options available. As well as beautiful toy-train like buses like these which will take you for a circle around the area. So, don't miss hopping on to one and enjoying a scenic ride through the streets of Interlaken.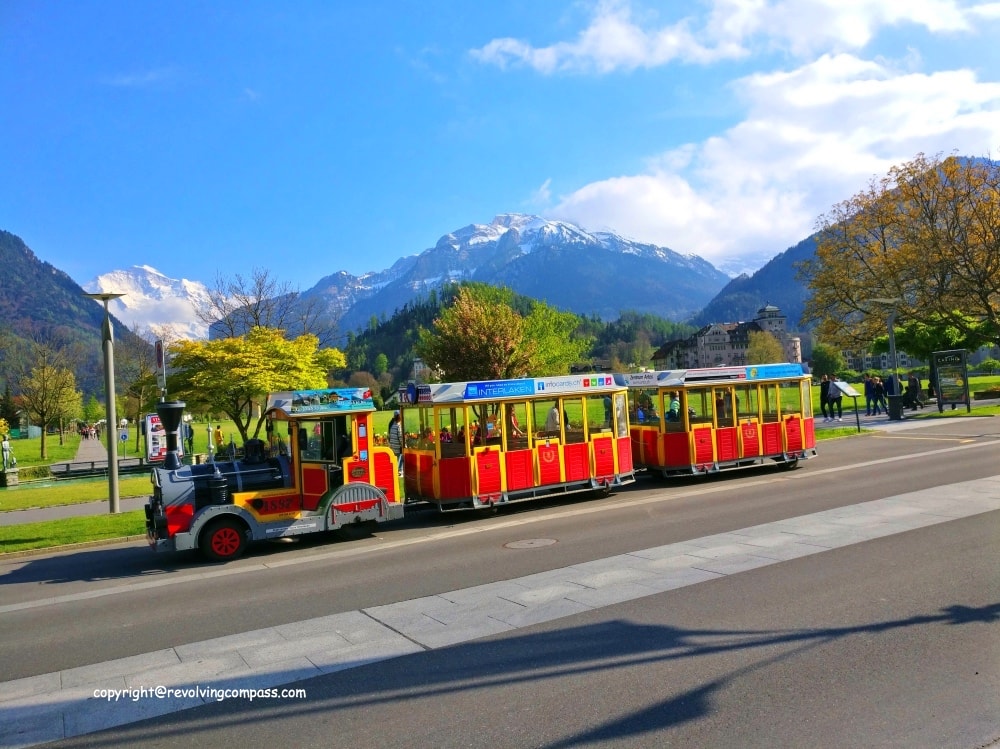 Tips on visiting Interlaken
Wear comfortable shoes as the place is best explored on foot.
You will get water fountains easily, so just carry a refill water bottle.
When we visited in April end, it was pretty cold. And we required a couple of layers of warm cloths to keep us comfortable.
You can as well stay in Interlaken for a few days. There are plenty of stay options ranging from budget accommodations to luxury resorts.
We stayed in Lucerne during our trip of Switzerland. And the journey to interlaken from there was just about an hour. So, it worked perfectly for us. However, in case you want to explore Interlaken extensively, take up paragliding and other activities available, then it might be good to stay over for a night.
Interlaken is well connected with most of the other towns of Switzerland including Lucerne and Zurich by road as well as rail.
There are lots of small towns near Interlaken, including Grindelwald, which are very beautiful and worth a visit.
You can visit Interlaken in both summer and winter. While in summer you can enjoy the green fields, tulips and several other flowers in bloom. At the same time, winter calls for lots of winter sports in the nearby Alps as well as in Interlaken. So, depending on your preference you can visit either time.