Paris is huge and overwhelming. Someone said it right that most of the people that land here either fall in love with Paris or hate the city. Unfortunately, to start with, I also had the later emotions as we entered Paris. As soon as we came out of the train station in Paris and hailed towards our hotel we were greeted by endless traffic signals, rough cabs that jumped the lanes every now and then, the accelerating cab fare meters. And a never ending drive to our hotel. These are things that we experience in our daily life, living in one of the most populated metros in India. While commuting to work daily or while going out on weekends. And that is definitely an exhausting and stressing experience.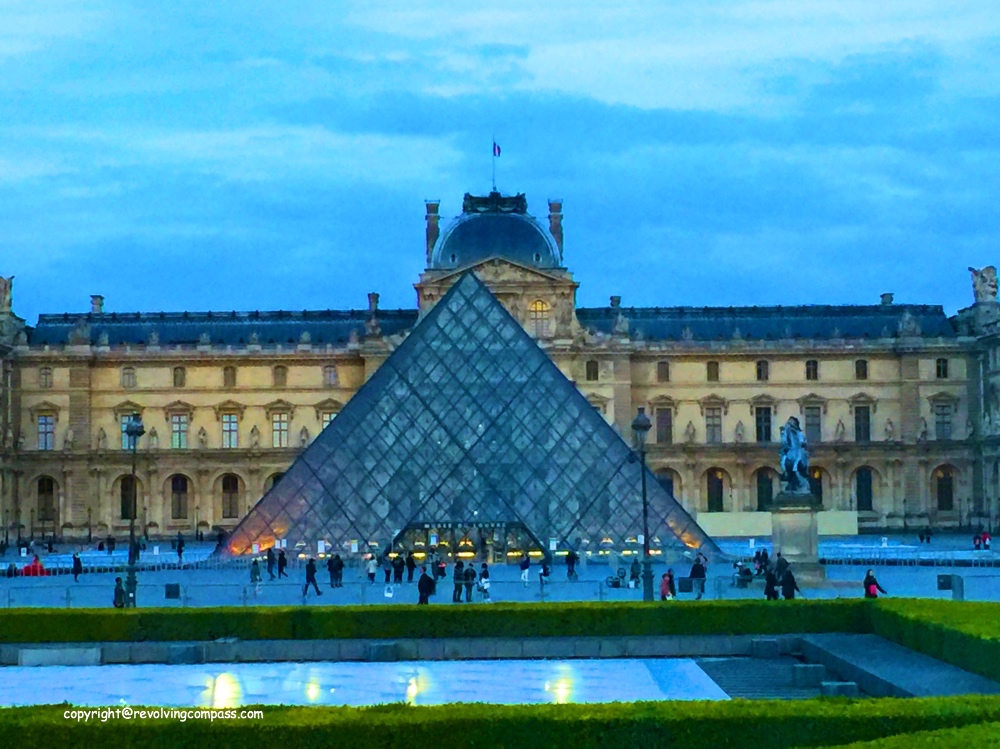 So, the experience was not at all something we expected to have on a vacation as well. We knew instantly we had to find a solution to this if we were going to make the most of our rest couple of days in the city of Paris. And also to have a good time here. An important factor that would play a role in our experience was definitely the commute time involved. Since we had limited time at hand in Paris. And thus we had got to make the most of this. And the Paris Metro came as a solution to all this. It definitely took us some time to tame the Paris Metro properly. But, once we did, travel became a breeze.
Cost of traveling in Paris Metro
At the time of this writing, it cost 1.9 euros for one trip on the Paris Metro. That means, to travel from anywhere to anywhere else , however many trains one changes in between. Also there are full day passes available for around 11 euros per head. One can use this pass as many times as one desires during a day. Definitely a very convenient and economical way of evading the traffic and reaching your destination.
How to use the Paris Metro
Gather the information required to board the Paris Metro
Every Paris Metro station has an information center right opposite or besides the ticket machine. To start with, you can do what we did. Head to the information center and ask for the information you desire. Tell them which destination you are headed to. Most likely, the person at the information center will give you a map of the Paris Metro network. They will also mark your destination on the map. And the current Paris Metro station as well, where you are standing. If you ask, they will also mark the intermittent stations, if any, where you might need to change your line. And at the end, they will explain it all to you. You now have the information you need to travel through Paris Metro to your destination. Actually, you can keep this map for future reference as well.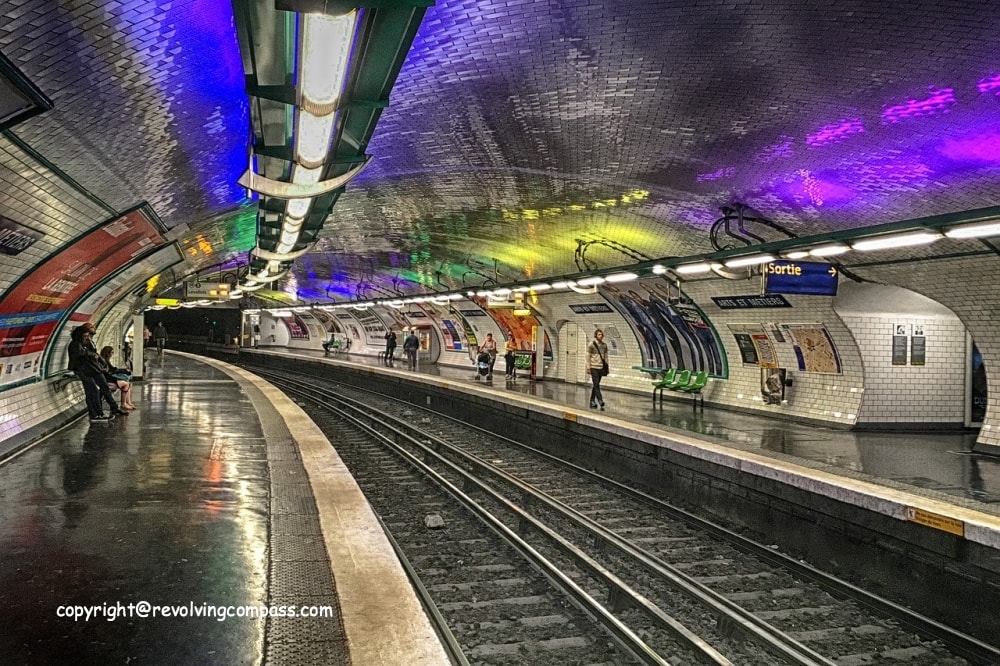 Get your ticket to get onboard the Paris Metro
Once you have gathered the information required for your travel, head to the nearest ticket vending machine. It will be mostly besides or opposite the information center. Here, you have got a very friendly and intuitive touch screen. Navigate through it, making selections and enter the information required to purchase your ticket. The best part is that the information in the machine is available in multiple languages. You will surely know one of them. Once you reach the step when payment is to be done, you can enter multiple denominations of coins and notes in the machine to make the payment. There after , collect your ticket from the machine and head inside the Paris Metro to onboard your train.
Head to your specific platform inside the Paris Metro station
The person on the information center might have marked your next station where you either need to get down for changing lines. Or, which might be your destination. He might have also told you which line to take. Although, this is very intuitive. Also, the line name and number is clearly marked inside the Paris Metro station for you to decipher which direction to head into. Along with the line, the destination name is also mentioned on the boards. So, head towards the Paris Metro station platform which is a combination of the right line and your desired destination. And you will soon arrive at the right platform. Wait for your metro to arrive.
Mostly the metros run at a gap of 5-10 minutes. So, it's highly unlikely you will ever have to wait for more than 10 minutes for the next metro. Once the train comes, on – board it. Inside the train also, the route is drawn and mostly the next station where the metro is headed will be blinking. So, you know the route, even if you don't understand the announcement that is made for the next station.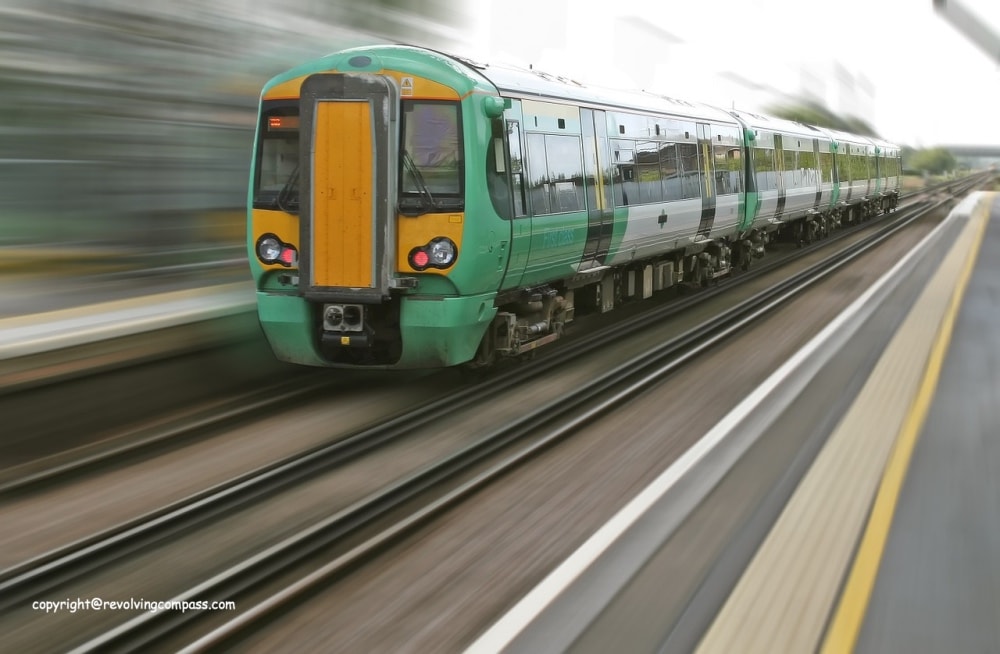 Changing lines between Paris Metro stations
Most likely, on long journeys between destinations, you will have to change your line at least once. This means, you have to get down on the intermediate Paris Metro stations and then board the next metro from a different platform. Every time you get down at an intermediate station, follow the arrows and directions to the next line and destination. And on board the next metro that arrives. Repeat the pattern until you are at your desired destination.
Our own experience with the Paris Metro
We have got to admit, we had a love-hate relationship with the Paris Metro. You might have read about our adventure on the first evening in Paris. And a good part of it was also attributed to our Paris Metro ride. But, then, the next day, we successfully traveled from one destination to another using the metro. However, we did have a moment of confusion end of the day at one of the stations. And when we felt like giving up on where our platform was, one guy offered his help. And he took us to a nearby Metro, just 5 minutes walk from the one we were standing in. We then found our line there. I am not sure if we had misinterpreted the map in this case or the two stations were internally connected somehow and we couldn't figure that out.
But overall, we did save a lot on our budget traveling through the Paris Metro. So, we would definitely recommend it to someone going to Paris. And who wants to explore around on a budget, not spending too much on commute.  I am sure Paris has a robus bus system as well. But we didn't explore that this time around, so, can't do a comparison.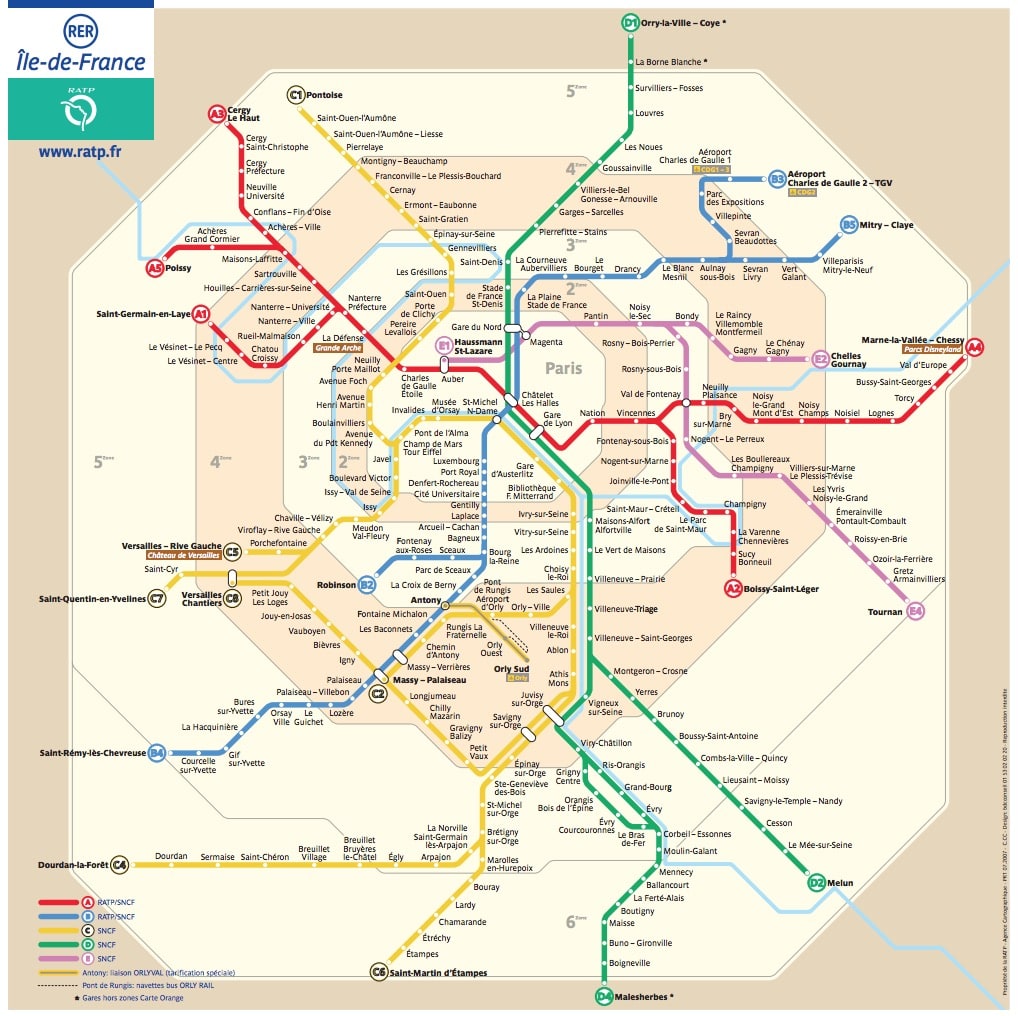 General tips on commuting via the Paris Metro
Keep a map of the Paris Metro. You can collect it from information center. It will help you decide on the line to take next.
Keep some buffer time when traveling via Paris Metro. In case you get confused like we did at a few occasions, you will have ample time to rectify your confusion and get on the right line.
The Metro runs only till around 1:00am. So, if you are up after that and planning to commute, you have to look for alternate ways.
You can always reach out the information center at the metro station for more details or any query they might have. But don't expect them to always understand you if you don't speak French. Happened with us a couple of times. And it was a little more difficult to make them understand what we were trying to express. Somehow, we accomplished it at the end with the help of sign language and all 🙂
Avoid peak traffic hours like office commute hours as the Paris Metro is very crowded.
Beware of pickpockets (even the Paris Metro announces it). And don't keep any of your valuables in pockets. Best is to use a money belt. Keep the passport and visa as well in the money belt. That's the best way to secure your valuables and cash during the travel.
There is an app also for Paris Metro. You can download and use it, you need data however to be able to make effective use of it. We did with a paper map most of the time. (It was actually a little fun when all of us would hover over the map and flex our brains about which line to take next)
At times there might be more than one way possible for you to reach the same destination from a source. You will need to figure out the most optimal way of reaching based on your priority. The priority being the shortest route, or, a route which is longer but takes minimum number of hops (changing of metros) to reach the destination.