If you love to travel like us, I am sure Iceland will be in your bucket list. But have you ever wondered why Iceland is such a popular tourist destination? Well, we did our research to plan our own trip to Iceland. And let us list today some solid reasons why you should visit Iceland.
The best road trip and tours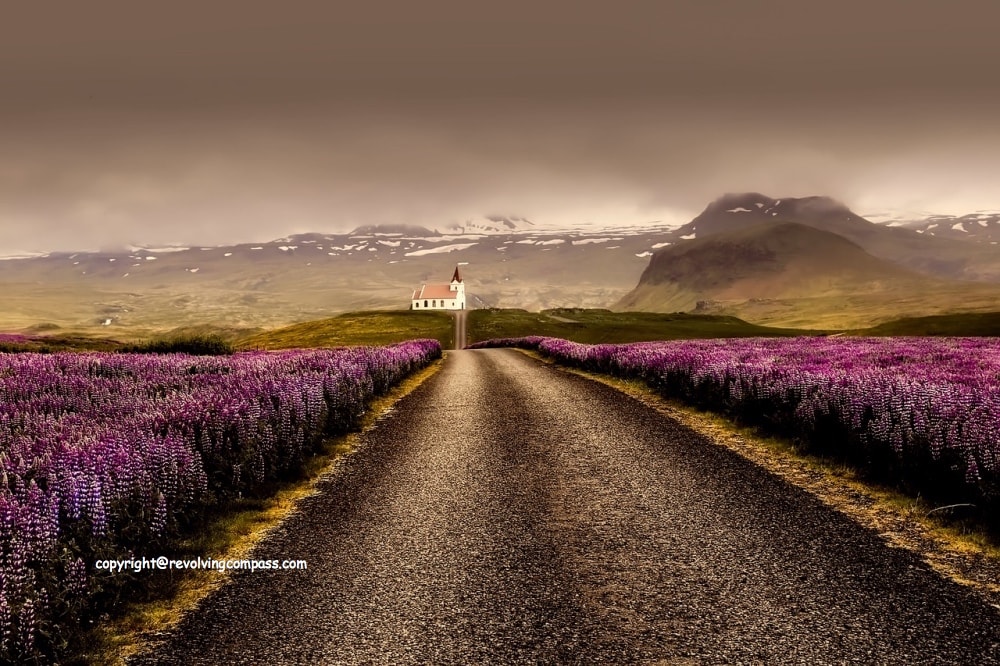 The self-drive tours in Iceland are so super popular. In fact some are much more popular than those in Europe, Australia or USA. There is a 830 miles ring road that circles the whole country. And it hits all the popular spots of tourists interests while circling the country. As you take on this road trip, you have the liberty to stop anywhere along the way. And breathe in the incredible landscapes. What's more, there are several tour agencies that offer incredible tour packages right from the heart of the capital city of Iceland – Reykjavik. The Reykjavik Tours are such a convenient option for those who want to see the best of Iceland, but don't have the time to plan things to the details on their own. These road trips are a perfect reason why you should visit Iceland.
The incredible landscape of Iceland
Iceland has some unique landscapes, the beauty of which surpasses anything else you have ever seen in the world. Although, Iceland lies in the northern hemisphere, just like European countries. But we find it's beauty and landscape is so strikingly different from that of any European country that we have visited so far – Italy or Switzerland or France or Amsterdam! Here we list some beautiful natural places from Iceland that are high on our bucket list for the country. These landscapes give you numerous reasons why you should visit Iceland.
The blue lagoons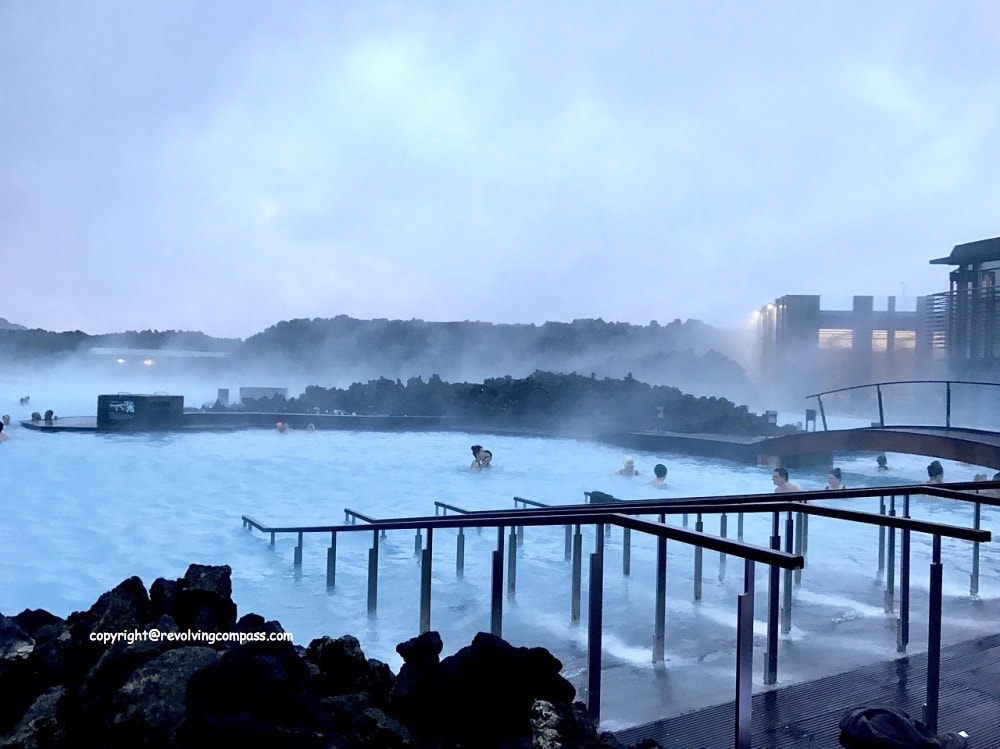 Located in a geothermal and active volcanic area not very far from the capital city of Reykjavik, the blue lagoons are just a treat for the eyes. Their blue and white hue with the backdrop of the mountains makes them just the perfect spot, not to be missed. Plus, the water of the lagoon is very rich in minerals. And it's popularity is credited to the belief that it has very strong healing powers. No wonder it is one of the most sought after landscape to visit in Iceland
Gulfoss Waterfalls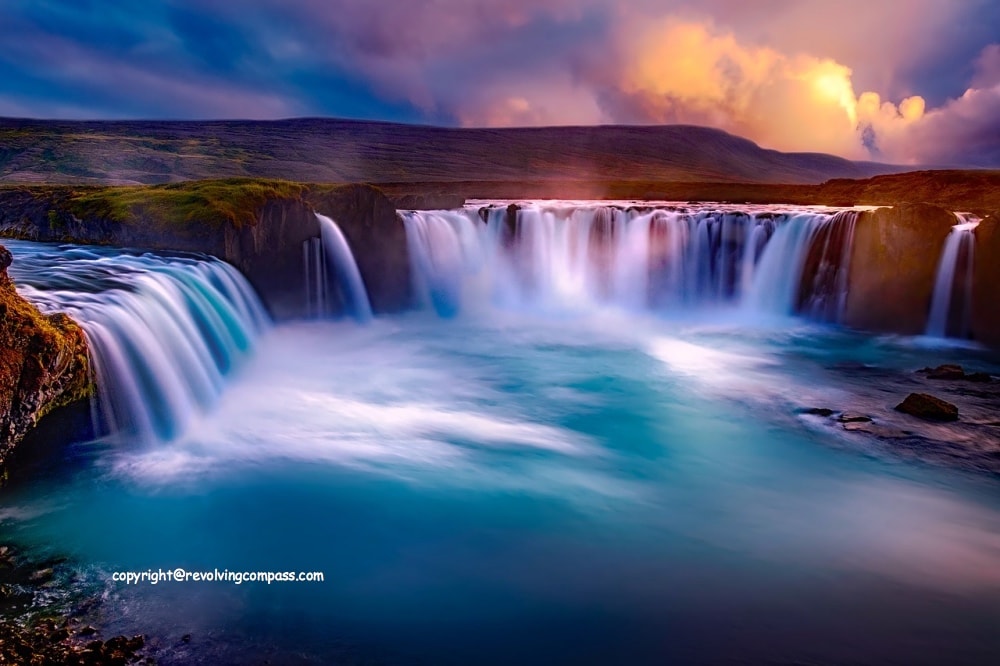 One of the most majestic cataracts in the world, this waterfall gushes mightily over several rock steps before taking the final plunge. It is a sight to behold and can be stared upon forever. As refreshing as enchanting, no wonder it is a must visit on our list of places to see when in Iceland.
Myrdalsjokull Glacier Park
Iceland has some of the most wonderful natural parks from amongst the world. And Myrdalsjokull Glacier Park is a fine example of the same. Given that it is covered in ice all through the year. And it hosts some wonderful metamorphic creations and sand pools which are very unique to the region. A must visit for sure.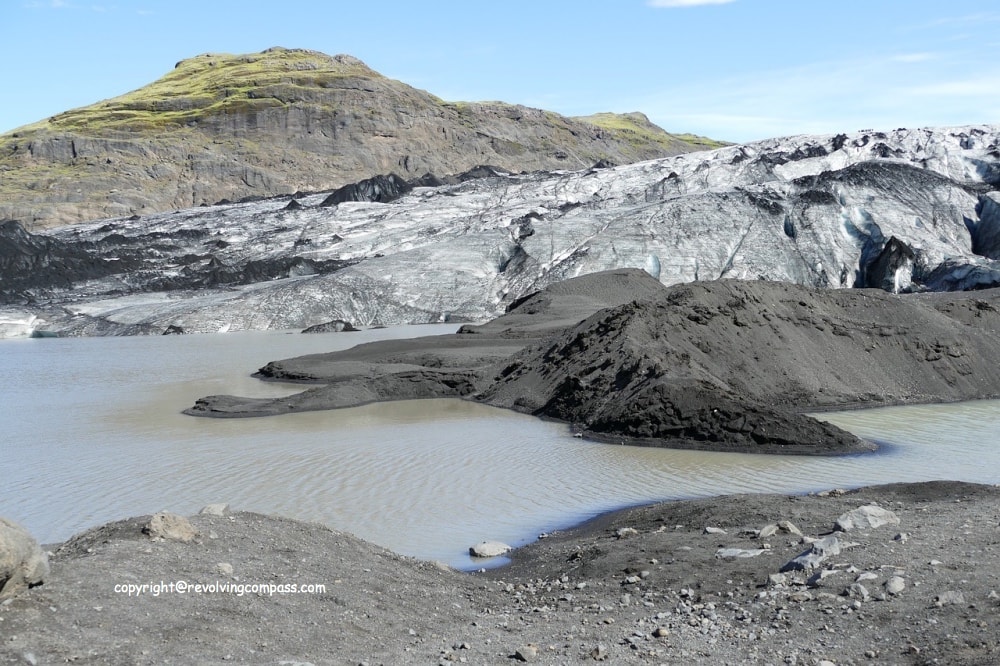 Landmannalaugar
A picture perfect beautiful green valley right amidst the otherwise ice covered country, is a feast to the eyes. Have a look at it and you are sure to fall in love with the beautiful landscape. It looks nothing less than right from the fairytale picture books. What's more? It has several beautiful hiking trails ranging across all difficulty levels and some of the hidden hot water springs that dot the whole region beautifully.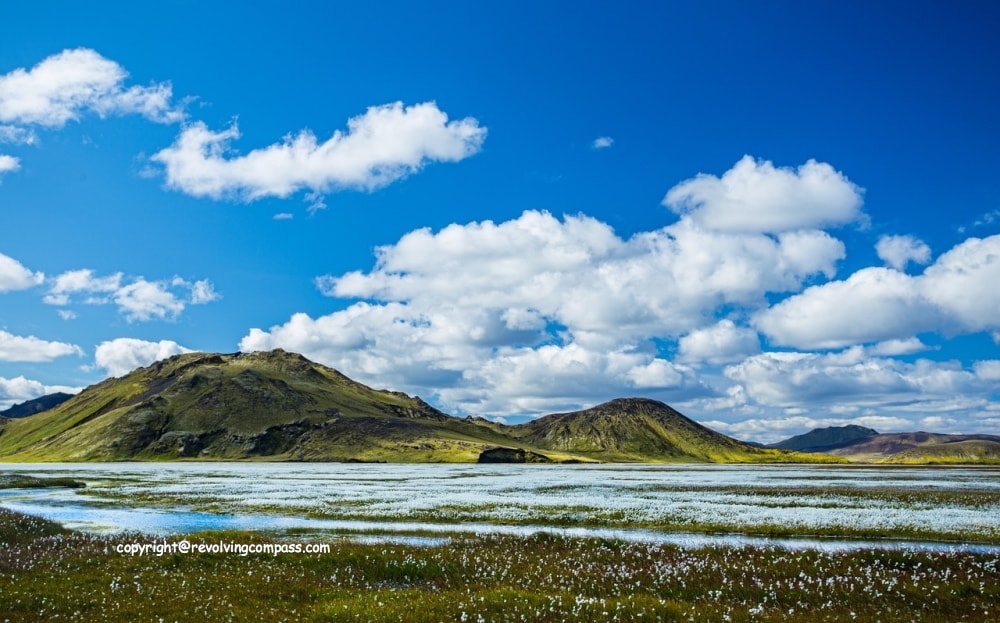 Vatnajokull National Park
This majestic park covers almost 13000 sq ft of central and south-eastern Iceland. Yet another national park that has vast fields of ice stretching beyond perceived limits, with several green meadows and majestic waterfalls towards it's lower part. It also hosts Hvannadalshnukur, the country's highest point. And it is here that you can spot reindeers roaming freely through the wonderful landscape of the national park. These parks also have some incredible ice caves which are a feast to the eyes and an adrenalin pumper for the adventure lovers. Another compelling reason why you should visit Iceland.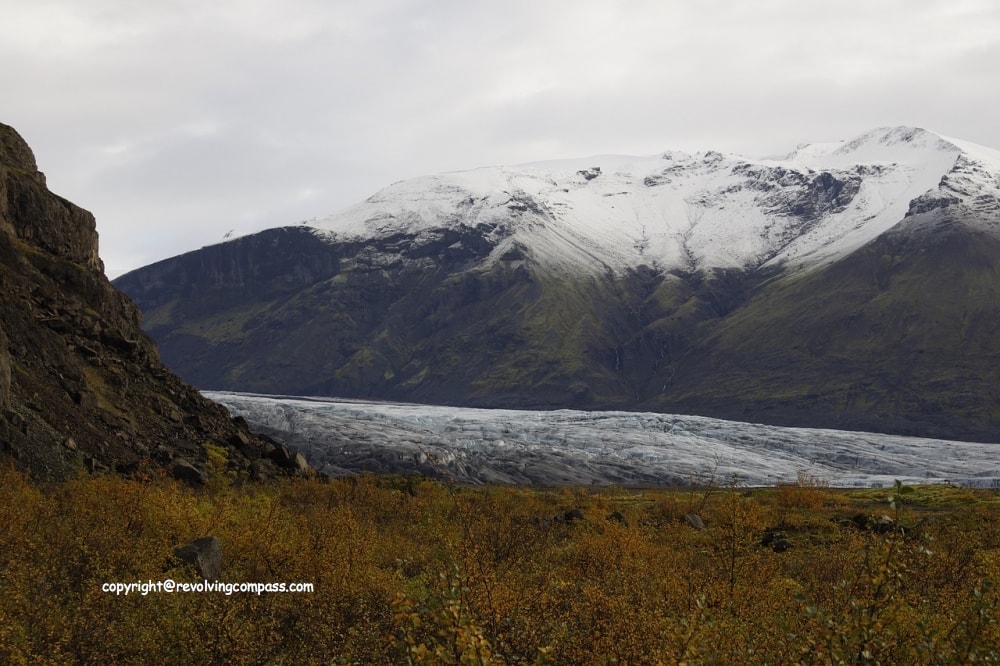 Asbyrgi Canyon
Another unique phenomenon of Iceland, these canyon are such an attraction. There are several hiking trails in these canyons. Several of them go into deep valleys, and emerge around ice covered mountain peaks which will remind you of the ice age. These canyons are so different from the rest around the world and so unique in their construct, another landscape not to be missed in Iceland.
The Westfjords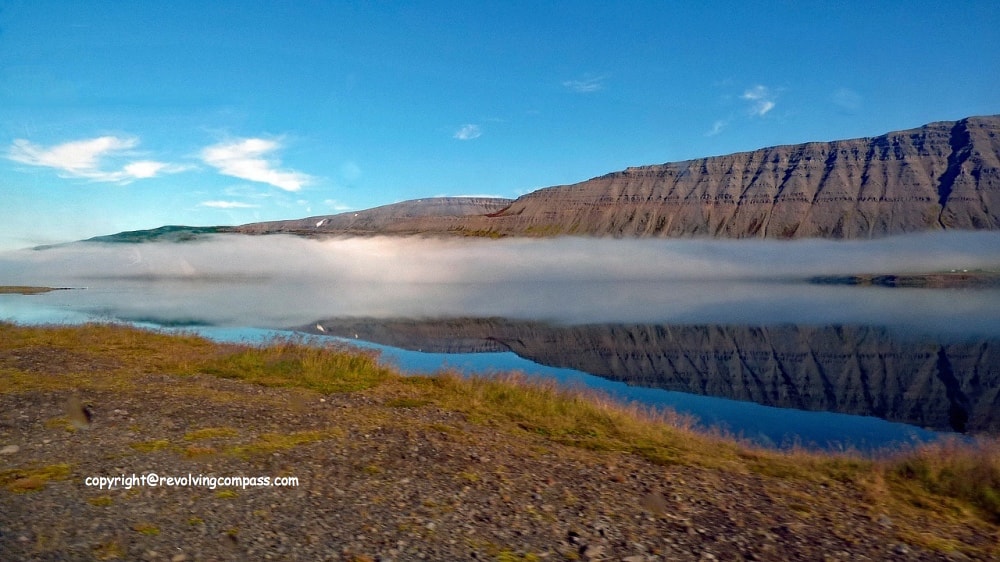 A paradise for both walkers and adventure lovers is the Westfjords. This is where you get to discover the seal ponds and meet the arctic foxes as you walk around the area. The area also provides for adventure activities like sea kayaking, cliff walking etc. And it looks nothing less than a paradise for sure.
In case you are wondering where to stay in Iceland during your visit, checkout this guide from Travelling King for the same.
The Unique natural phenomena in Iceland
Did you know that Iceland is home to several natural phenomena which are so unique to this country. They are one of the foremost reasons why you should visit Iceland.
Northern Lights in Iceland
A phenomena that is high on the list of every traveler to see. The Northern lights are so prominent in Iceland, that it makes for a perfect spot, not just to enjoy it's amazing landscapes but also to see this phenomena live across those natural landscapes. For us, as we visit Iceland, we plan to do so in the months of winter when the Northern Lights are prominent and can be easily observed during the night. It is said that the farther you are from the urban lights, the better the Northern Lights you will see. The window of time when these can be observed in Iceland is really great, spanning from September to April, which gives travelers ample time to plan for their trip while making Northern Lights a part of it.
By the way, here's a very useful list on what to wear in Iceland in winter. It will be really handy if you are in love with Northern Lights like us and plan to visit Iceland in the peak winter season to have the best of these lights.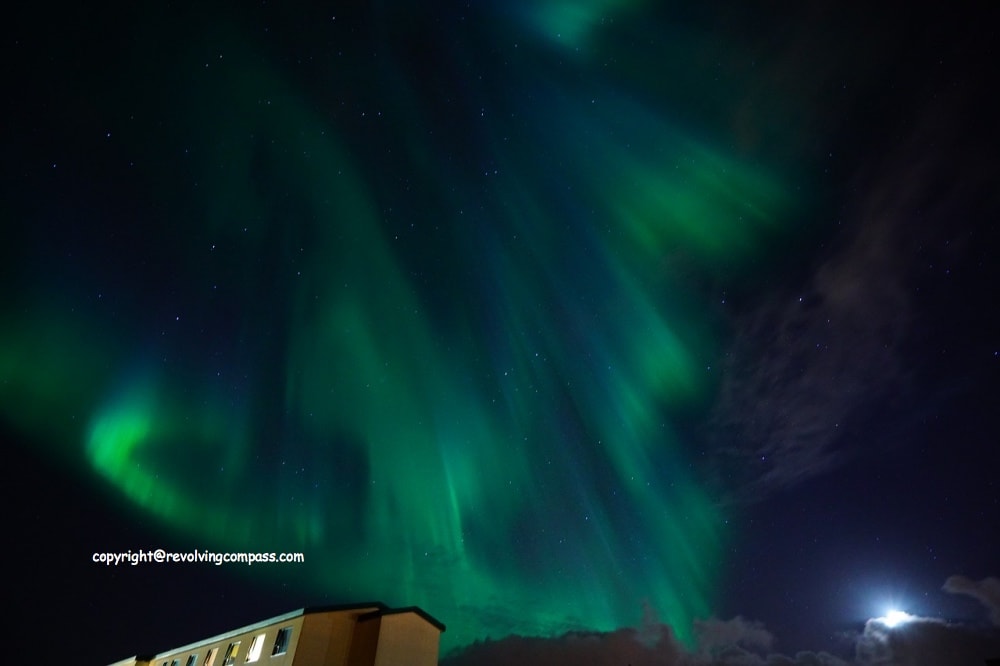 The midnight sun in Iceland
Since Iceland is located so much north, there is drastic change in light conditions as the seasons change. The winters are particularly dark, even the days are short and dark. While summers have long long daytime. From the month of May to the month of July, one gets to see the midnight sun. As the lights of this sun scatter through the sky and fall across the different landscapes of Iceland including the lakes and the mountains, the views they produce are spectacular. The colors change all through the day, creating several appealing visual treats for the eyes.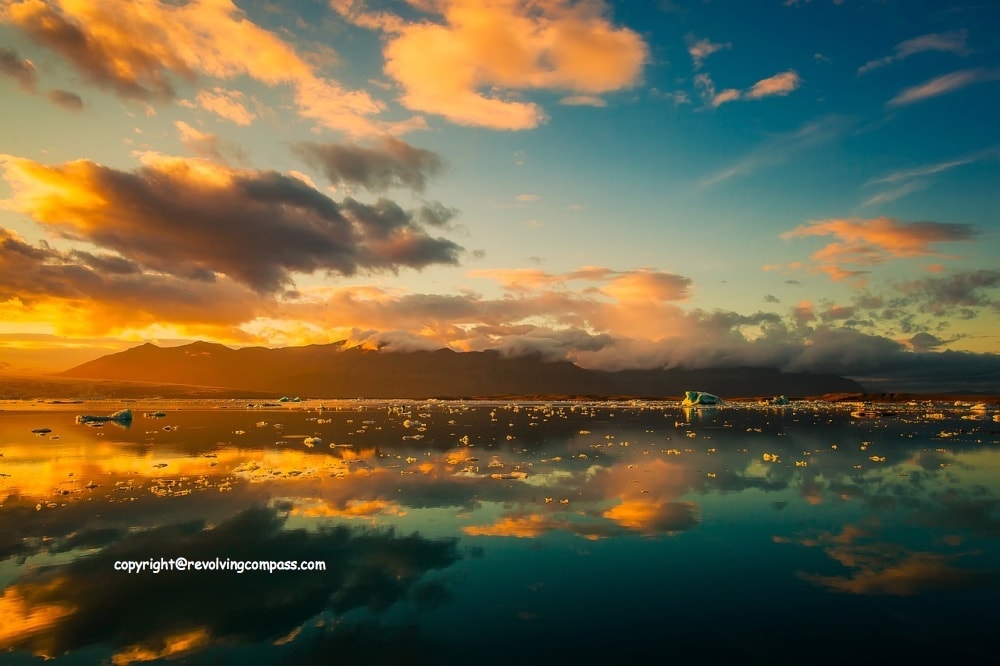 The natural geysers of Iceland
Being located on active volcanic bed, Iceland is home to several geothermal locations. Several natural hot springs and geysers sprout from them, creating a visual treat and a naturally amazing phenomena that is nowhere else seen in the world with such prominence. There are several natural geysers all across Iceland, some very majestic. And organized tours are frequently arranged to these. While several others can be randomly spotted as well while on the road trip in Iceland.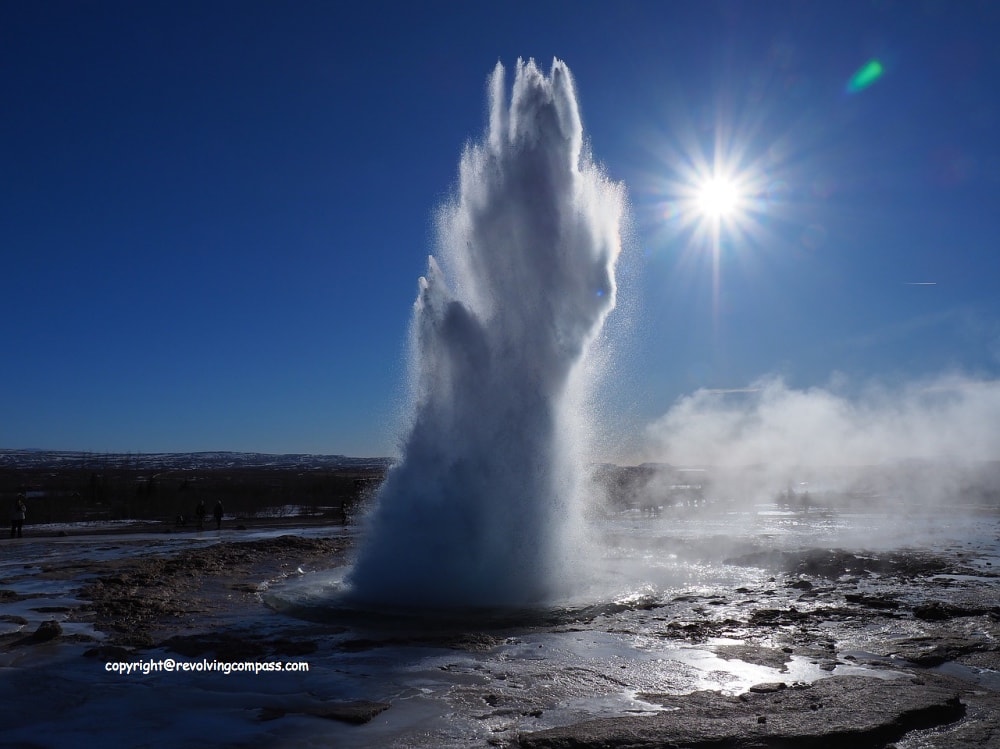 Safety and Security
Iceland is one of the safest and a very secure country. That is one of the reasons that attracts tourists heavily to Iceland. And for us also, it is one of the major things we look into any destination that we visit. After all who doesn't love a peaceful destination for a vacation. In fact, Iceland is not just mostly free from criminal human activities, this land is also free of dangerous, venomous or poisonous plants or animals!!! And then add to it all the beautiful landscapes and the amazing natural phenomena that Iceland has got to offer. Who wouldn't want to visit this wonderland. No wonder it is getting so popular amongst the travelers from around the world with every passing day. And no wonder, it is high on our own bucket list.
Now, that we have introduced you to our dream destination and given you some solid reasons why you should visit Iceland, would you like to embark on a journey of Iceland with us? We will keep you posted as we embark on our journey of Iceland – which we hope happens soon – stay tuned 🙂