As we bid good bye to the year 2016 and enter into the year 2017, lets reflect on our fabulous year of travel once more. Most of us start new year with lots of new thoughts, resolutions, goals etc. As the year progresses, we meet many of them and some are carried forwarded for the next year. For us also beginning and welcoming of the new year is no different. We start with new resolutions, new plans and various new goals to achieve. And among set goals, one of the most important goals that we set is for traveling. We set goal on how many places to cover and what to cover this year. Definitely we want to add uncountable number of places in our done travel list. But being on a day job and parents of a little angel daughter we have to divide our time among all these wisely.
2016 was special
Each of us has some motivations based on which we opt for traveling. Every one of us want to accomplish or achieve something at the end of a trip. For many it may be just to relax and rejuvenate. And for others it may be to explore and learn new culture, civilization and places. Whereas , for some it may be a blend of both. And we also fall in the last category.
Now as we have already stepped into 2017 and at this point if I look back on my travel milestones for 2016, then definitely it brings a smile on my face. But also it ignites the desire of covering more and more. So through this post I attempt to revisit my travel experiences of year 2016. 2016 was a special year for our travel, since for the first time, we travelled so much in a single year. And, we also shared our stories with our readers. Our travel journey of year 2015 had ended with a trip to Shimla and Manali. It was an enthralling family trip which included three generations of family together on one of the most memorable trips. Also, this marked the revival of our travel blog.
Read: The story behind our travel stories to know more about how our blogging journey started, got halted and then restarted in 2016.
And then, we almost got unstoppable with our travel in 2016. We tried to put to use every holiday, every chance that we got. So, here goes our travel experience for 2016.
Goa
Year 2016 started with a trip to Goa. Goa, the name itself gives goose bumps to many travelers.Only by thought of a trip to Goa many start running through various imagination on how to fully utilize each and every minute of their stay. For us it was a self-planned family trip – me, my wife, daughter and a close friend. This trip was full of enjoyment and refreshment.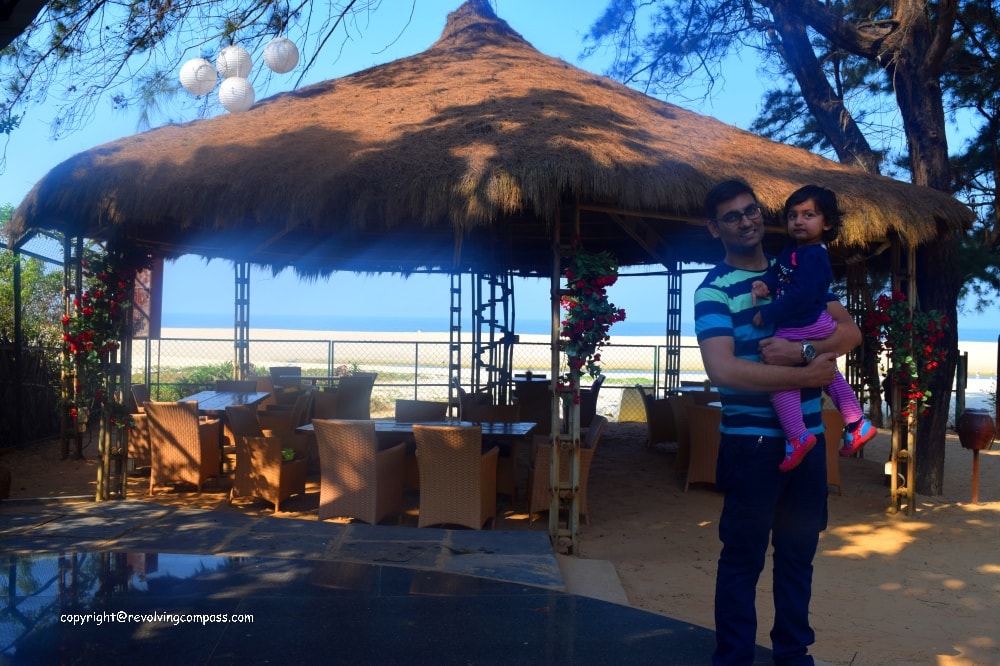 As most of us know Goa provides us option of staying either in North Goa or South Goa. While North Goa is most suitable for crowd who are looking for a young and more vibrant Goa or looking for convivial atmosphere all the time. On the other hand if you are looking for a peaceful stay or a quite walk on the beach or on the streets then South Goa will be a better fit.
On previous occasion we had stayed in North Goa. This time we were looking for a quiet and peaceful stay in a secluded environment. Hence we opted for South Goa. Just before the trip, our little one had fallen sick and the trip was jeopardized. But, day by day she recovered and got almost fit for the trip. We packed her required medicines and packaged food.. just in case.. and went ahead for the trip.
We stayed at a beach side resort – Beleza by the beach with private access to the famous Colva Beach. This place definitely helped in meeting the goal of this trip. One important highlight of this trip was a visit to Arpora flea market. At this moment I will just say, what a lively market it is. Rest I will leave up to you to explore here. In conclusion, our kid thoroughly enjoyed the beach, the resort and the whole trip. She also recovered well while on vacation and finally we came back to our home with double the energy. Of all the trips, this is the one that she remembers the most.
(dedicated to our little one)
In the past we have taken day trips to Mysore many times. But this trip's whole purpose was different from the previous ones. Our little one has now started getting a new level of excitement on encountering animals or birds on television screen or in books. And, inquisitive that she is , she keeps asking more and more questions about the animals. So we planned to give more acceleration to her excitement as well as real solution to here inquisitiveness.
So we started looking for such places that would serve the purpose. And, we zeroed down to Mysore Zoo. It is one of the largest zoo in Asia and can be covered in a single day from Bangalore. Hence we planned a Mysore trip, dedicating it to her by spending major time in Mysore zoo where she could live to her excitement by seeing live species which she used to see in TV or books.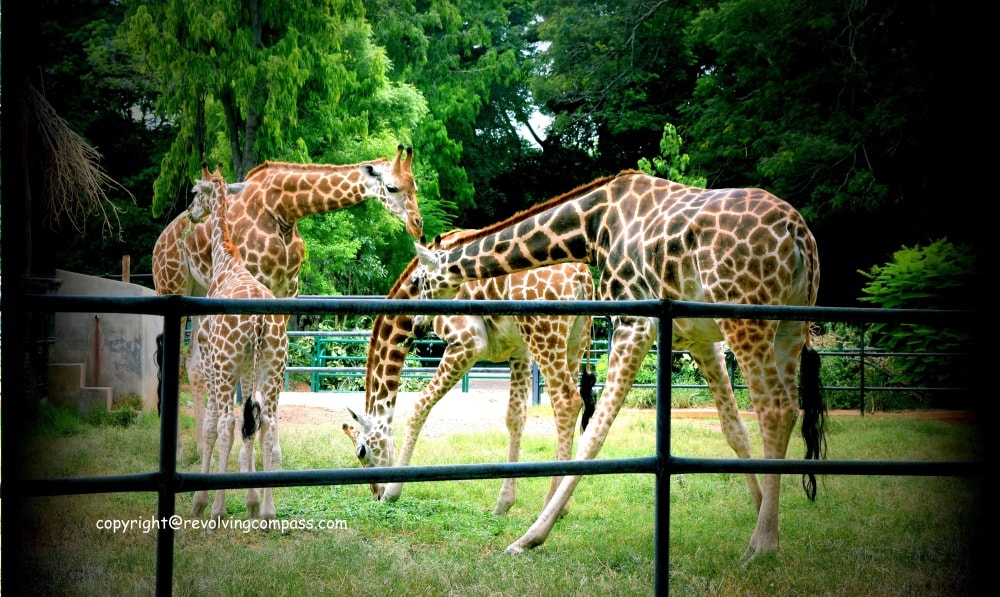 And this trip served our purpose. Our little one enjoyed to the fullest. She went through different wave of emotions – excitement, curiosity, inquisitiveness, dilemma and many more. We encountered many questions – some interesting, some confusing – from her. At the end of day we were quite satisfied that this trip served its purpose. Our little one enjoyed this trip thoroughly and learned a lot through real life exposure.
We went to Brindavan Gardens and Mysore palace as well. But the main focus was of course the zoo. If you are interested in a day trip to Mysore, you can checkout our recommended itinerary here.
9 days in Rajasthan
This was one of the most memorable trips we took. As, for a long time Rajasthan was in our travel bucket. Many times we worked on to materialize this trip but due to various reasons it did not happen. Further, for us covering complete Rajasthan in a single trip was not possible. If one thinks of doing so then one whole month may also fall short. So we divided our Rajasthan trip in few buckets, with each bucket including some number of places to cover. And this was the chance to empty the first bucket.
During this trip we covered Jaipur and Udaipur – the two major cities of Rajasthan. We had got much awaited chance to feel and understand Rajasthan culture and heritage. This trip was divided in 2 parts: half of the time in Jaipur and 4 days in Udaipur. We get chance to cover various heritage site which depicted the glory and aura of old India and Indian kingdom.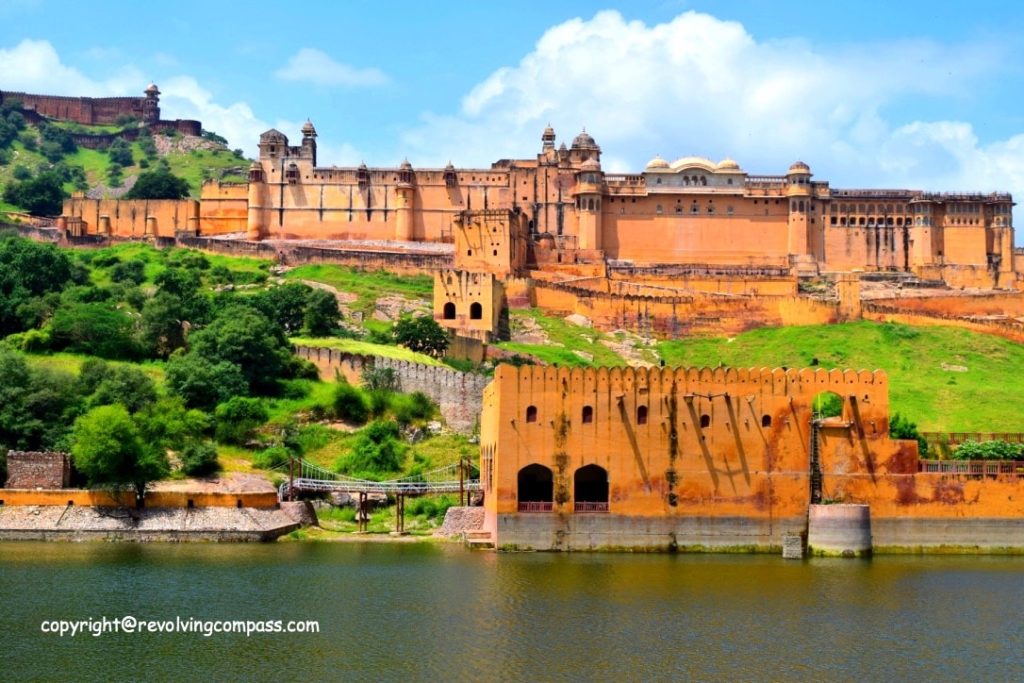 This trip to Rajasthan went through a self-defined journey, including old forts to palaces to shopping to having dine out under the influence of tradition Rajasthani village culture. Each site we visited during our trip has its own story to tell. This story was not just about glory of Indian history but also was about mistakes made, lesson learnt out of it, and how rise and fall of any kingdom and power used to happen. It told the story of struggle between might and right. Overall this trip was quite rewarding where we got to understand different culture, mesmerize architectural marvel, and soak into color of one the most colorful civilization of India.
Things that we did in Rajasthan
On this trip, we visited the Amer fort, Nahargarh fort and Jaigarh fort on the first day in Jaipur. We also visited Hawa Mahal, Jaipur Palace and Jantar Mantar. Finally, we got to visit Chokhi Dhani – an experience to remember. In Udaipur, we stayed at the beautiful Ram Pratap Palace hotel and dined under the stars in it's beautiful restaurant Raj Bagh. We took day trips to Kumbhalgarh fort , Jain temple Rakankpur and Chittorgarh fort from Udaipur. In the city itself we visited the Fateh Sagar Lake, Lake Pichola, City Palace, Jagdish Temple, Bagore ki Haveli , Sahelion ki Bari, Shilpgram and many other sites. Finally, Neha concluded this trip with a crazy shopping spree.
BR hills is small and beautiful hill station located at a distance of 180 KM from Bangalore. It is famous for its wildlife and local tribes. This place is generally considered as weekend getaway for Bangaloreans. In BR Hills there lies an eco-resort named Gorukana amidst lush greenery . This resort has multiple cottages to accommodate the guests. Also, the whole resort is full of various kind of trees and plants. And this gives a feeling of staying amidst some forest. You will get a chance to wake up to symphony of Birds chirping and this continues throughout the day. Also, you will get to encounter monkeys at various occasion, but this interaction will be gentle.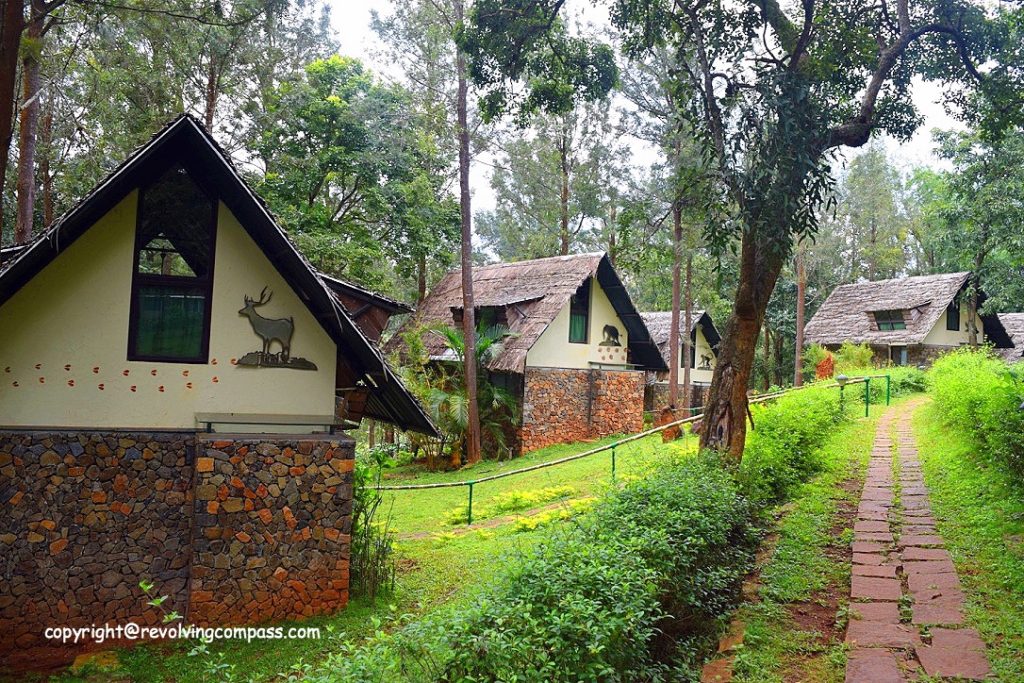 For us the purpose of this trip was to rejuvenate ourselves after many tiring weeks that we had devoted to our ever demanding job. Although, this was a short and crisp trip, it served its purpose very well. We could restore new wave of energy after spending 2 days amidst nature. Read : our complete trip to B R Hills .
Mahabalipuram (also known as Mamallapuram)
Now the year 2016 was about to make its closure. We wanted to bid adieu to 2016 in our most preferred way – by exploring a new place. Before zeroing down to Mahabalipuram, as usual we had brain stormed for many places. This time our criteria was something like – preferably a beach destination, not overcrowded (as we know, during year end time frame most of the tourist destination becomes over crowded), a destination equally suitable for our parents as they were joining us, and that holds something new to explore.
Finally we locked down to Mahabalipuram. It is a beach destination and is not so crowded like other famous beach destinations in India. It also has historical significance and many sites to explore related to ancient Indian culture and civilization. Thus, we got an option to explore something new and was also suitable for our parents.
What we did in Mahabalipuram
We stayed at a beach side resort. Beach was just a stone throw away. Thus, we got a nice beach view from our room and balcony. And, we bid adieu to 2016 by staring at the mighty waves that the sea was throwing towards the placid landscape. And , at the same time, we welcomed the new year 2017 staring at rising sun over the shining sea. It may be considered a near perfect experience of stepping into a new year.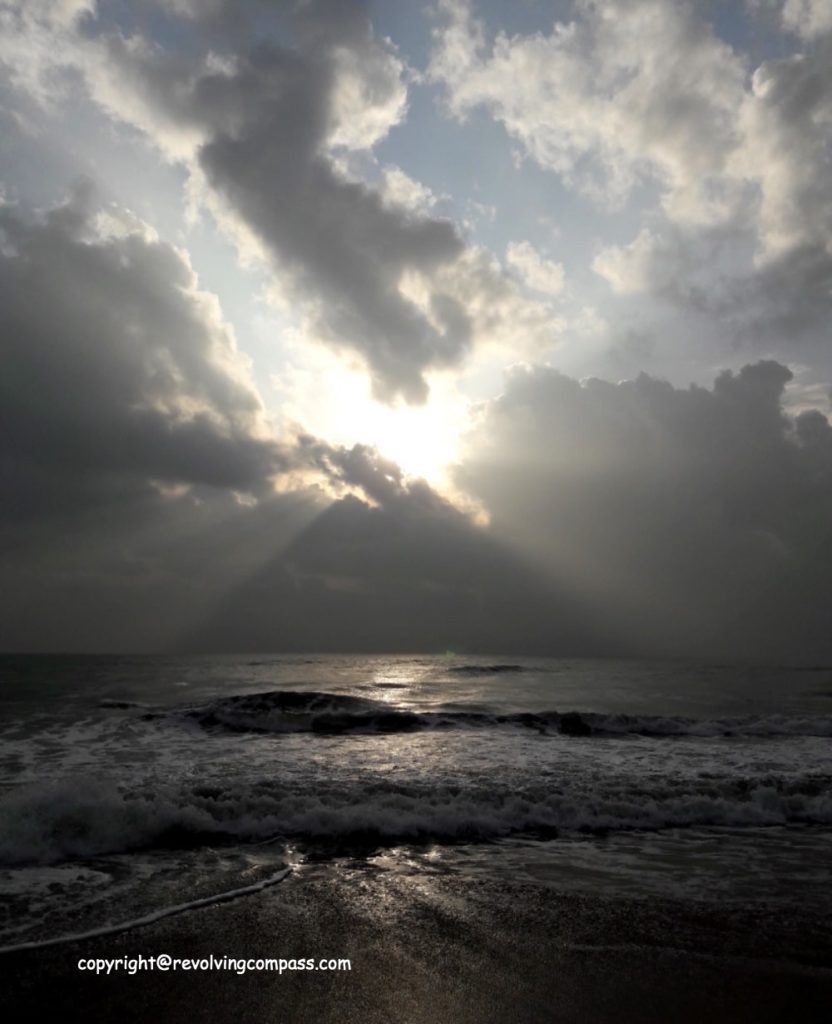 We also explored various sites in Mahabalipuram which connect to the "Mahabharata" era, the era which holds very strong significance for Indian civilization. Although there are many such sites here and each one is great. But personally I liked Shore Temple the most. This ancient temple is located on the shore of the sea. And you must visit here to experience the charm of this place. We also visited two very famous museums – Heritage Maritime museum and Indian seashell museum. One of the newest attractions of Mahabalipuram, Sea Shell Museum is one of its kind in India and the largest one in Asia. This is a repository of different kinds of shells (as its name says) and educates the visitors about its details as well; the museum houses a collection of 40k specimens of rare and unique shells. We will soon write about our Mahabalipuram trip in details.
Welcome 2017
So finally we are now in 2017. It has brought new rays of hope and spark to achieve many more milestones. 2016 was not just about making travel but it was also about getting connected with many like minded people, getting to know story and achievement of many fellow travelers which kept inspiring us. And finally to learn from various actions to improve on future executions. The year started with a beautiful sunset at Goa and ended with an equally beautiful sunrise at Mahabalipuram. May the travel continue….
Currently in the process of shortlisting our 2017 destinations 🙂