There are numerous gardens in India. Some very lovely ones are located in South India. Here I am listing the top 5 gardens of South India that I have been to personally. I loved to spend time in each one of these. All these gardens are beautiful, green, abundant in massive varieties of plant species and sprawling over large areas. One should set apart considerable time when visiting these beautiful gardens. Relax under the roof of nature , read a book, watch your children play or listen to the chirping birds and rustling wind with your eyes closed 🙂
Brindavan Garden, Mysore, Karnataka
This is a garden developed in the mughal style of garden landscaping. It is located across the Krishnasagar dam built on top of river Kuaveri in Karnataka, India. The garden is very refreshing and beautiful. It's major attraction are the musical fountain show conducted every evening around 7.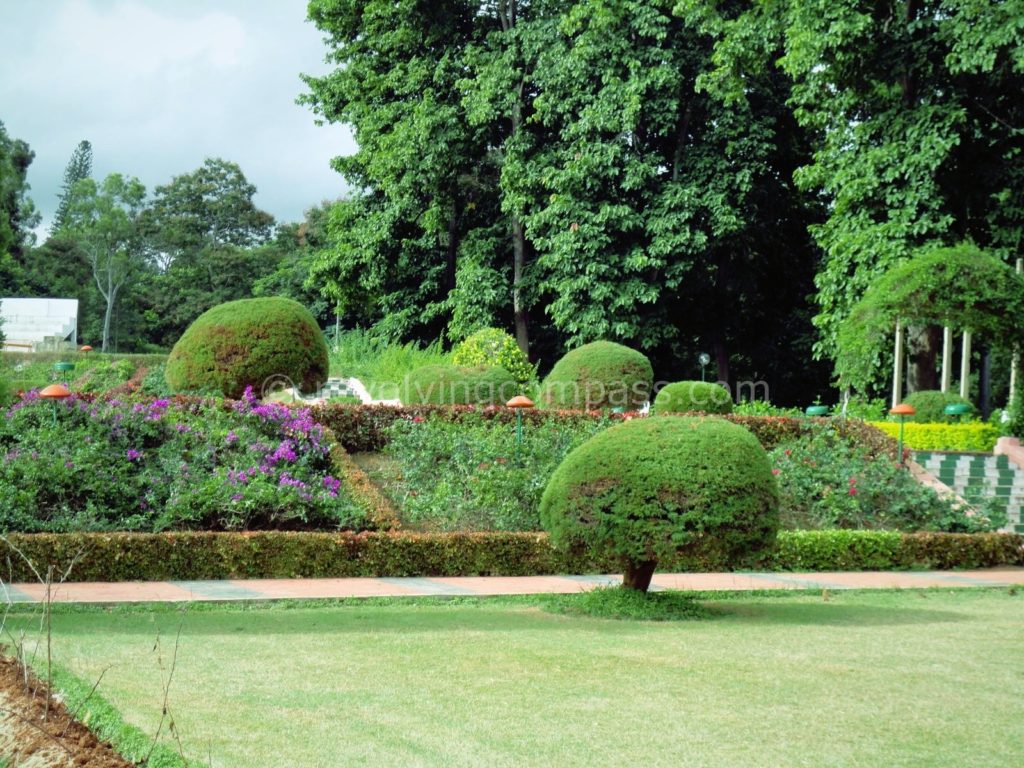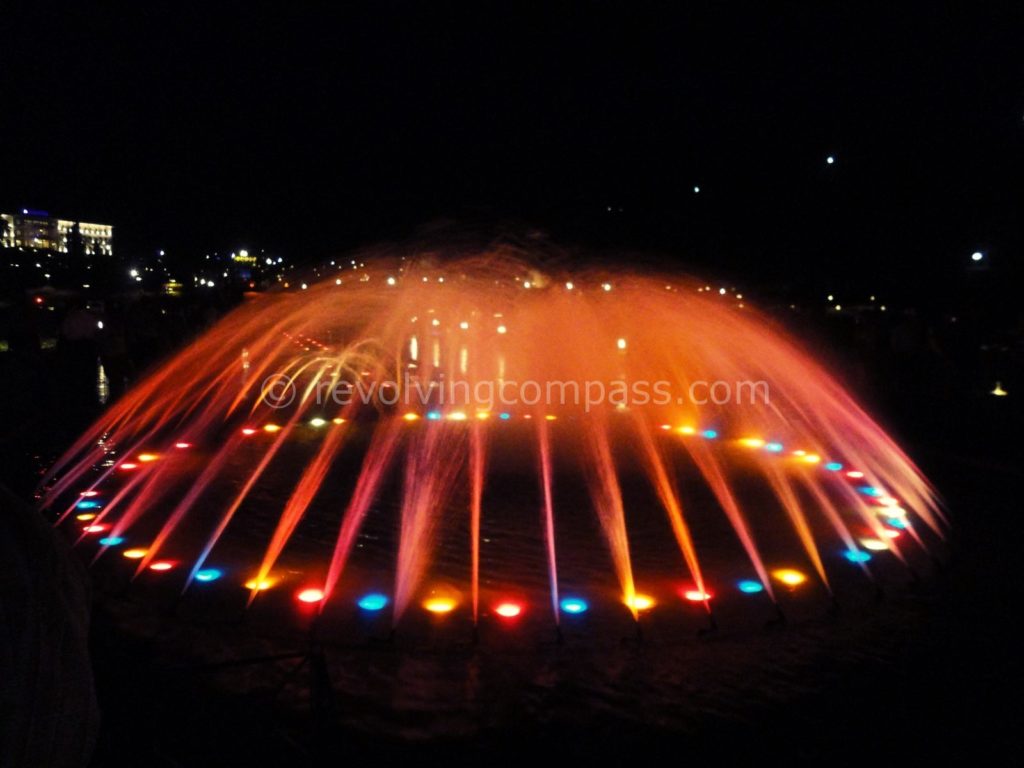 Lal bagh, Bangalore, Karnataka
Lal bagh is a botanical garden in southern Bangalore which was originally commissioned by Haider Ali, the ruler of Mysore. It was finished by his sone Tipu Sultan. It is sprawled over 240 acres. It has a pond on one side and also includes a glass house. The garden also has a sprawling nursery with lots of different plant species and all kinds of gardening tools. Lal bagh hosts numerous flower shows and other environmental awareness programs. The one week flower show held in January (The republic day week of India, around 26th Jaunary) and another one held in August (The independence day week of India, around 15th August) are particularly famous. People turn in huge numbers to watch the flower show during these weeks. Although the greenery is a treat to the eyes any day , all year round.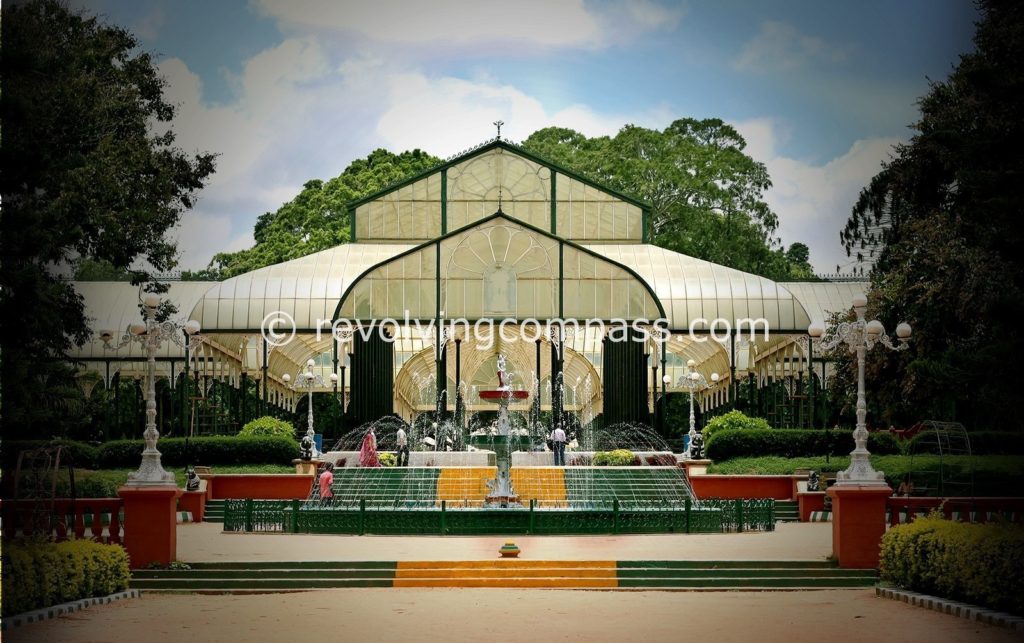 Botanical Garden, Ooty
The botanical garden of Ooty was laid out in 1848. It is breathtakingly beautiful. I was mesmerized by its beauty when I happened to visit this garden. It is built over the slope of the hill, like a velvety green carpet rolled out on a huge set of stairs. It has several sections, each having different kind of plant varieties. There is a nursery also in house on the garden. One can easily spend half a day here.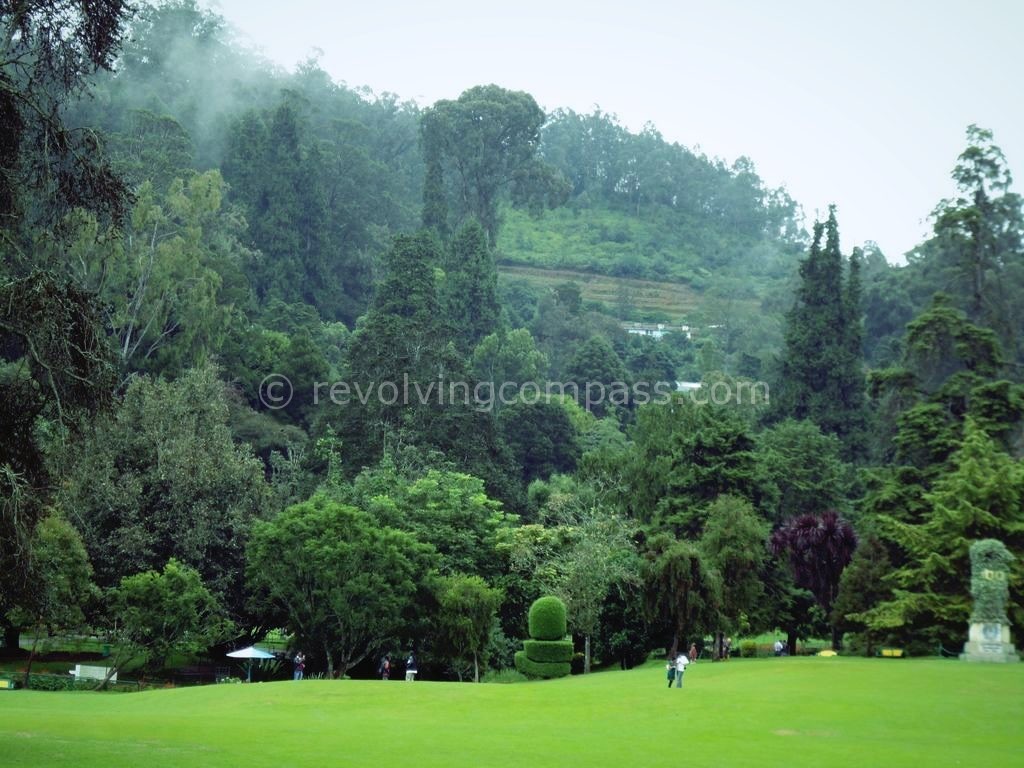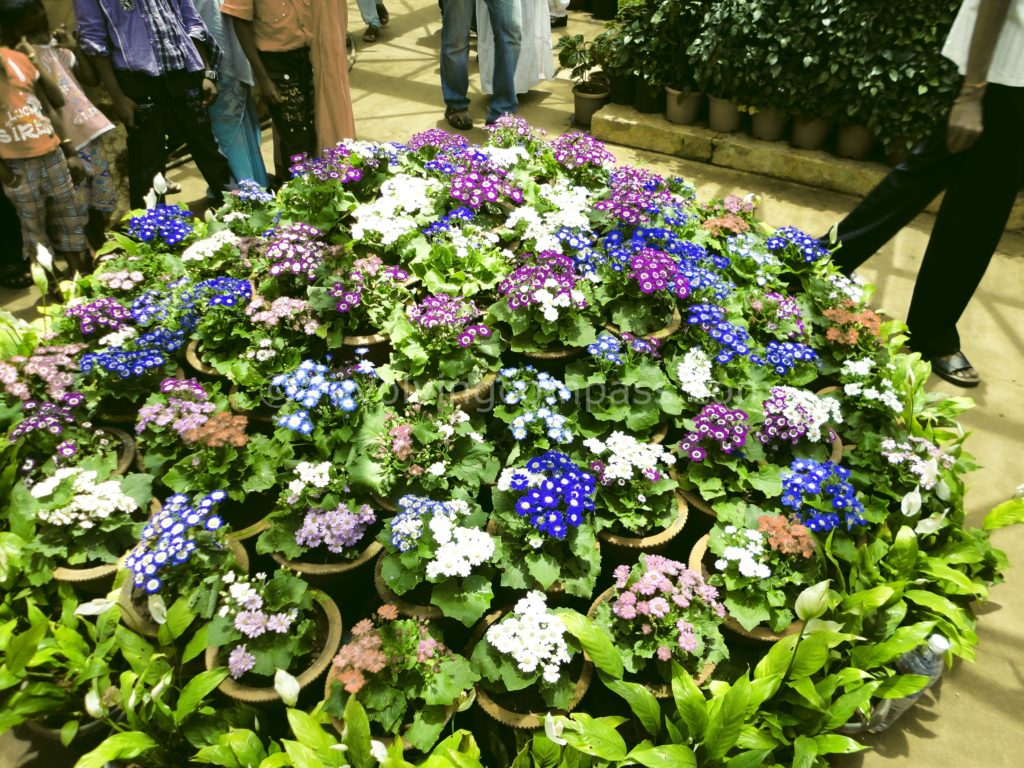 Botanical Garden, Coonoor
This is yet another huge botanical garden, built nicely on the slopes of the hills. It has some children's play areas, swings, water bodies and other such attractions inside the garden. There is a nursery available on the premises of the garden from where once can buy various exotic plant seeds and plants.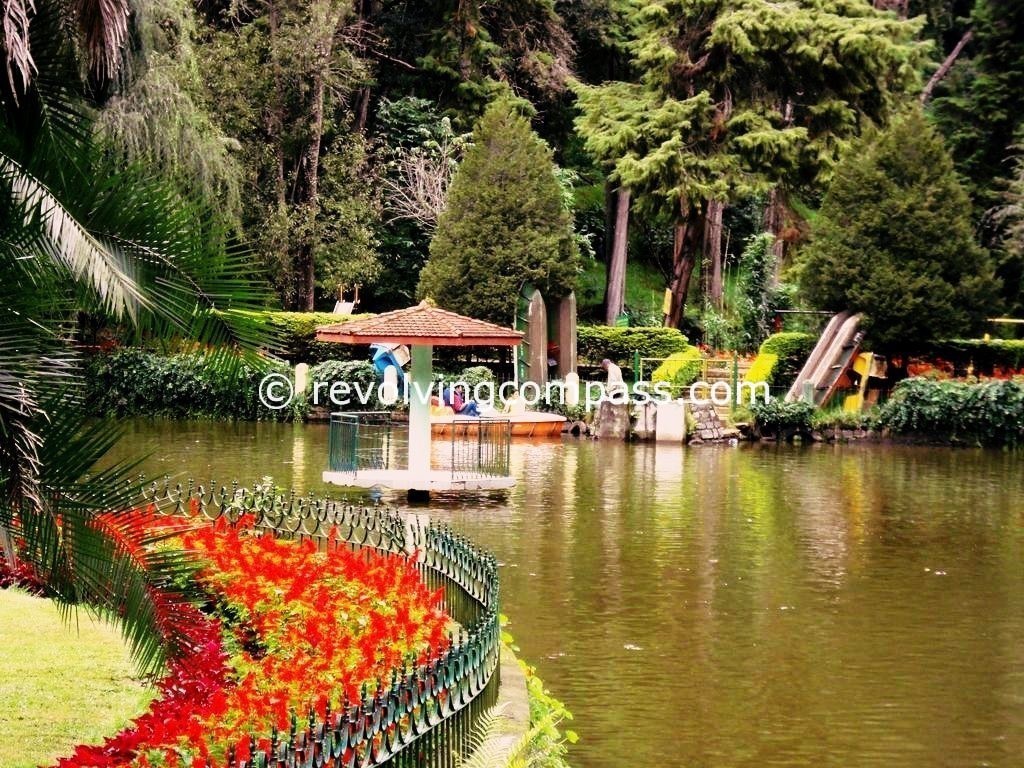 Byrant Park, Kodaikanal
It is a botanical garden nested into the heart of Kodaikanal, another beautiful hill station in South India. It is very near to the Kodai lake and the Coaker's walk. We happened to visit this garden in June 2015, when it was in full bloom. The rose beds were full of roses of different colors, shades and sizes, in full bloom. There is a big lawn area where one can site and relax, or picnic with family. The park also houses a small nursery.