When you travel with the family, particularly when you travel with kids, it is very important to be prepared to travel efficiently. And one of the major aspect of traveling efficiently with kids is to keep them well fed. You don't want a hungry and cranky kid to ruin your travel moments. Also, you have to take care of their health while you travel.
It may look natural to fall back on processed snacks and takeout foods. However, relying on unhealthy meals and snacks during a long journey can not just decrease the energy levels of your kids but also make them feel exhausted once you reach the destination. So, the key is to bring nutritious snacks that can help keep your kids fit, happy, and energized throughout the journey. Therefore, the best way to choose kid friendly snacks is to check if you are not just stuffing lots of pre-packaged and processed food.
So, for your next trip, try to make some delicious kid friendly travel snacks at home and purchase a few nutritious pre-packaged items for effortless and good-for-kids snacking.
Homemade Snacks
You might think that taking healthier kid friendly travel snacks on a journey needs a lot of preparation in advance. As a result, you might opt for some tempting processed snacks like candy, tinned vegetables, or some chips. However, making and packing homemade items for your tour can be much more comfortable than you imagine.You hardly need a few essentials such as a tiny cooler with ice packets, a collection of picnic utensils, and a handful of simple ingredients. Thus, contrary to the belief, you don't need to spend much time doing the preparations. Let's take a look at some of these affordable, wholesome, and delicious on-the-go snacks ideas for kids.
#1 Fresh Fruits
Fresh fruits contain many essential nutrients including antioxidants, vitamins, and minerals; which makes them a perfect travel snack for kids. Apples, oranges and berries can provide an adequate amount of energy. Make a list of fruits that you want to take on a trip and cut them into smaller pieces as required. Make sure you pack them correctly, preferably in a food container. You should prefer taking fruits like plums, blueberries, apricots, grapes and cranberries. Moreover, it is necessary to avoid fruits that leave waste behind, such as watermelon or orange. Basically, fruits that can be eaten as a whole will be a perfect choice for your kid friendly travel snacks list.
#2 Trail Mix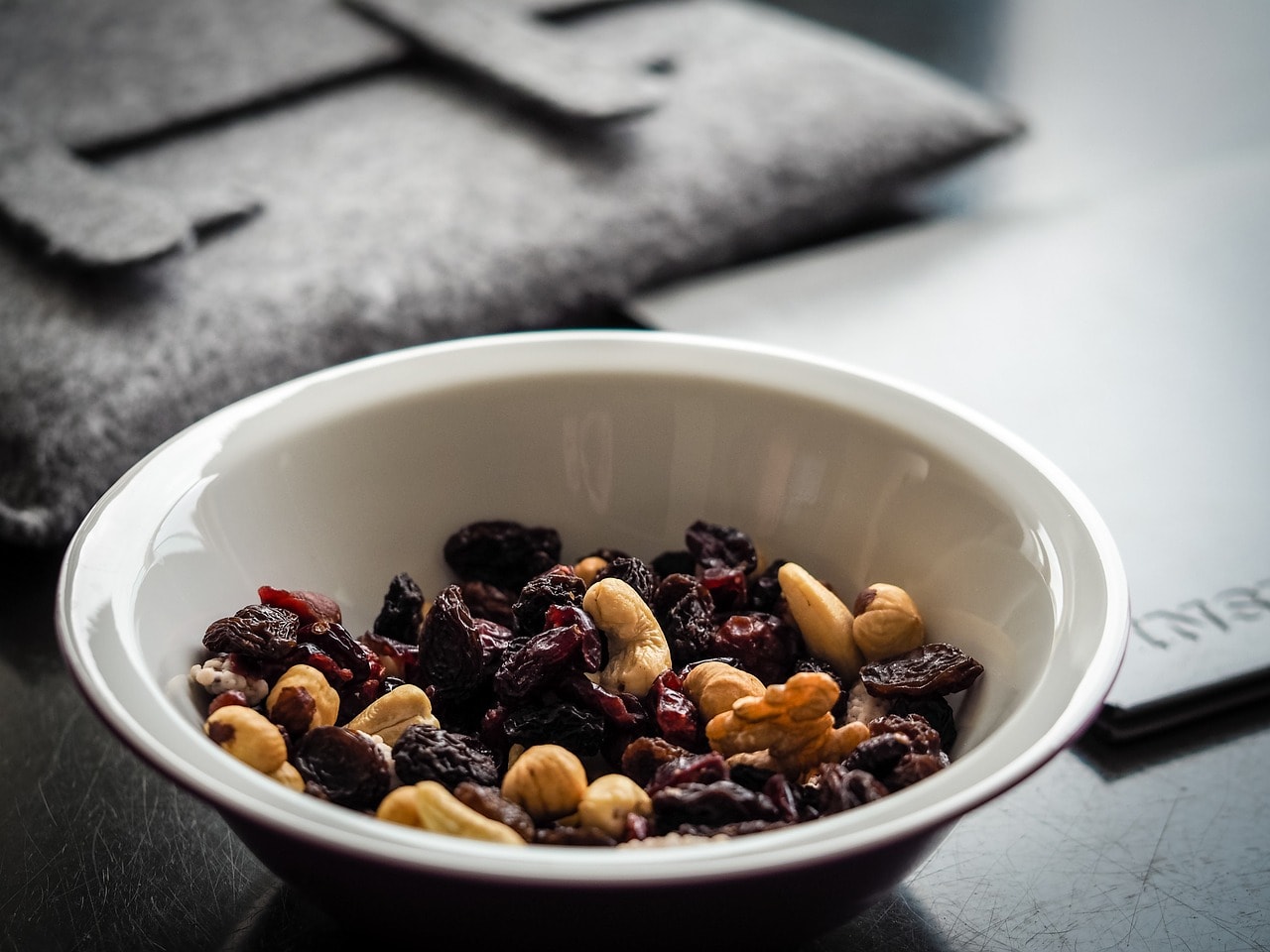 Carrying a mixture of nuts and dried fruits as one of the kid friendly travel snacks is a good idea. You might think that trail mix is ideal only for the adventurous tours or hikers. It is a pure myth. In fact, you can carry trail mix during any regular trip. Trail mix provides everything that any traveler wants in a snack: simple to carry, high in protein, and crunchy. You can make this snack slightly salty or slightly sweet; however, it depends on the variety of nuts and dry fruits you choose. You just need to make sure that the mixture doesn't turn too high in sodium or sugar. Salted cashews and pistachios can be made at home easily. And they are a favorite amongst kids. So are walnuts and raisins.
You can make small portions of such trail mixes or dry fruit mixes and grab one on your travel. They can be eaten anywhere. be it on a road trip, or a plane, or while even standing in queues while at entrance to museums and parks. And they are like the best healthy instant energy sources that your kid can have. Thus they make for one of the best kid friendly travel snacks.
#3 Granola and Yogurt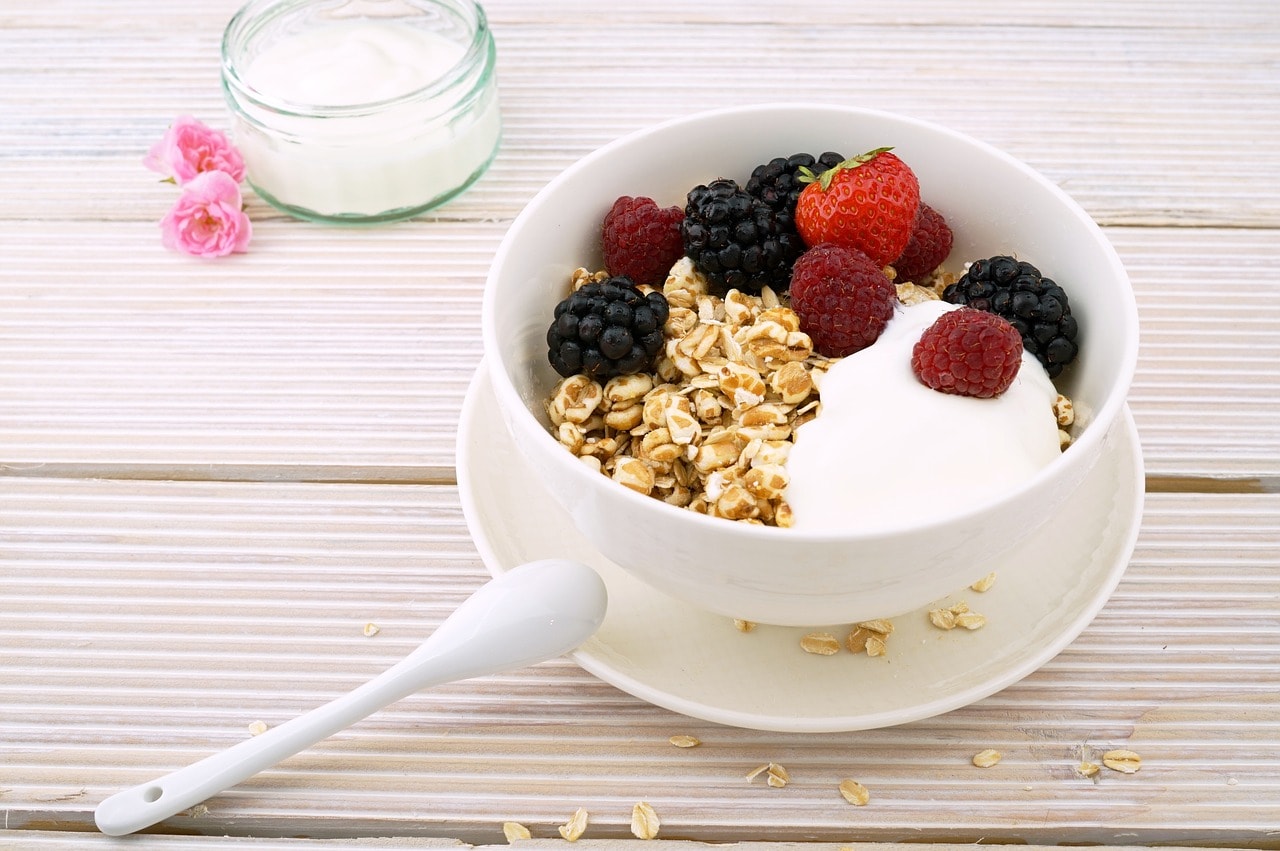 Taking ready-to-eat healthy foods can help you adhere to a nutritious diet during the journey. It is because you can reach for them quickly when you are hungry; thereby keeping you away from unhealthy snacks and fast foods. Granola and yogurt provide calcium and vitamin D. Therefore; it is preferable to add them to your list of travel snacks. Your kids will enjoy this treat as it tastes like a dessert. Prefer Greek yogurt. To get the kids interested one can also try various flavored yogurt which come mixed with fruit extracts and flavors. You can pick the organic varieties for the best results.
#4 Whole Grain Biscuits and Crackers
You should also keep the snacks that contain carbohydrates. They can instantly make your kid's stomach feel full. For this, whole grain biscuits or crackers seem to be an excellent option. When buying the best snack crackers for your kids, make sure you check the list of ingredients or the panel of nutritional facts. There should be written "100% whole grain" or something alike. Also, it shouldn't contain a high amount of added sugar. The whole grain snacks also keep your kids away from the sugary snacks such as cakes or pre-packaged cookies.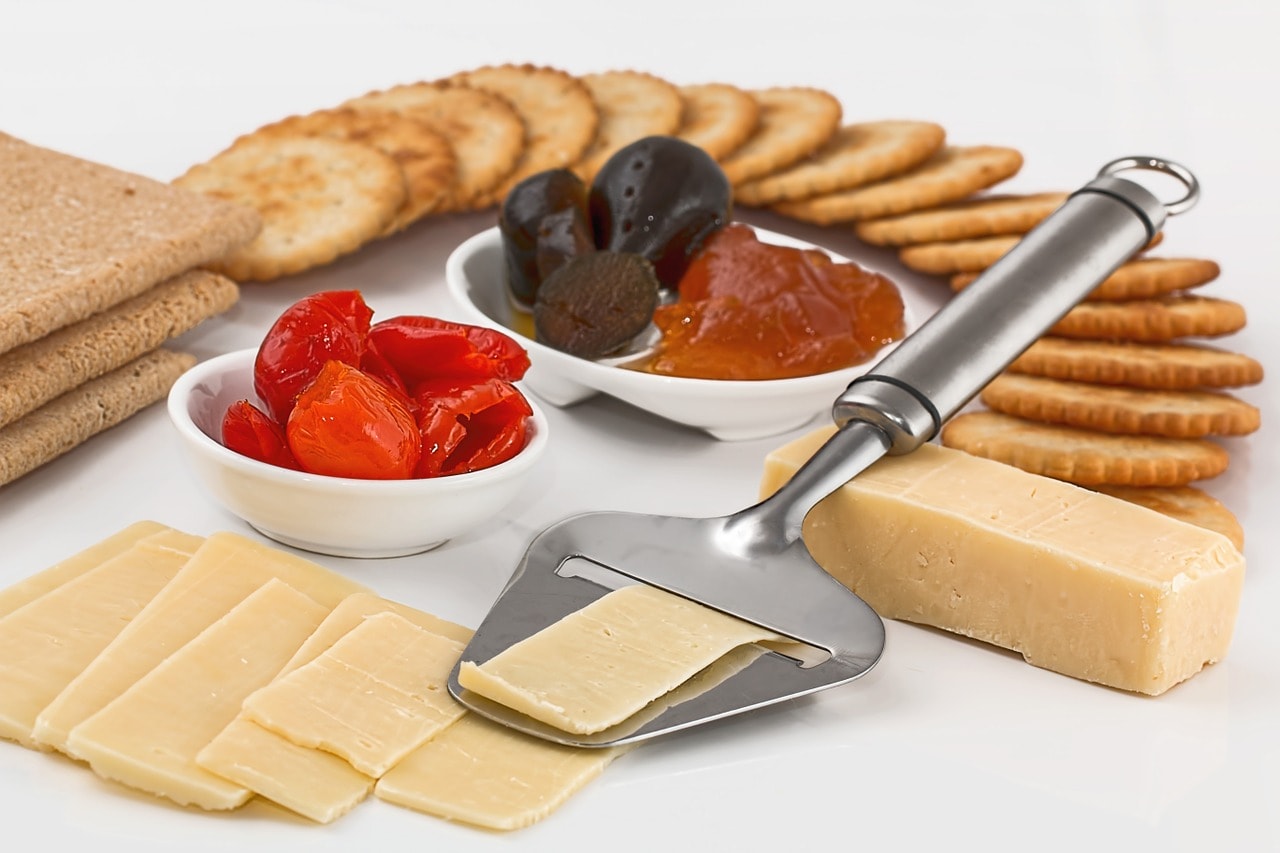 #5 Banana Quesadillas and Peanut Butter
Tortilla filled with tasty ingredients, cheese, or peanut butter is more tempting than regular bread. Also, these are thinner and softer to cut into small pieces which makes them perfect for little hands. Put corn tortillas in a toaster oven and let it warm lightly so that it will get a crispy feel. After that, spread some peanut butter, cheese, or any other form of nut butter on each piece. Place sliced bananas within, and that's it!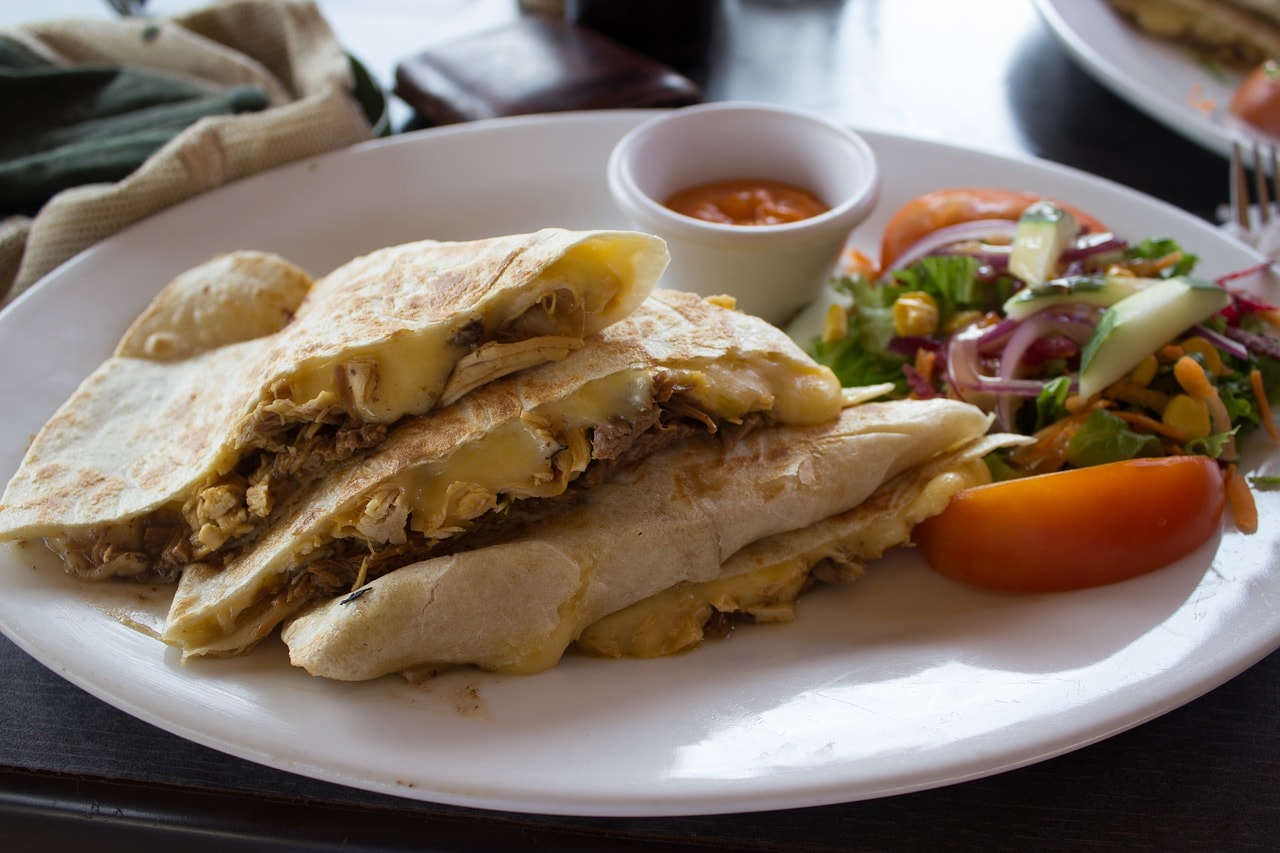 #6 Fresh Vegetables
Fresh vegetables are perfect for both the short and long trips. Travel-friendly veggies include snap peas, roasted sweet potatoes, broccoli florets, celery sticks, carrots, and cherry tomatoes. The veggies are perishable so make sure you keep them in an insulated cooler so that you can enjoy their freshness throughout the journey. But they make for an extremely healthy option during the beginning of your trip. Particularly for road trips of up to half day or short flights, vegetables make for a perfect kid friendly travel snacks option.
Final Words
Whether you're traveling within the state or going abroad, these nutritious snacks are all easy to carry. You can add own favorites to this list. Just think a little bit and make use of ingredients that you already have around the kitchen. You can make simple finger foods, potato chips, bagel chips, mango popcorn balls, or something else that can make your kids happy. What type of snacks do you prefer while traveling? We are always on the hunt for new ideas. Share your travel snacks ideas and tips in the comment box below.
Author Bio
This is a guest post by James and the team at SmileTutor. They run a tuition in Singapore. They provide necessary tips and guidance to motivate kids and their parents in all aspects of education. You can also find them on Facebook.
Some other kid friendly travel resources that you might be interested in:
Traveling to Europe with a kid
Kids friendly things to do in Sydney
Travel friendly products for your kids