This time we happened to make a trip to Yercaud, a lesser known hill station of South India. But being less known in no way demeans the beauty of this picturesque hill station. Yercaud is located in Salem district of the south Indian state of Tamil Nadu. And it is part of the Shevaroy Hills in Eastern Ghats, which are widely known for their orange groves, coffee, fruits and spice plantations. Yercaud gets it name from Yercaud Lake and forests around this lake. In Tamil, "Yeri" means lake and "Kaddu" means forest. Both of these words together make Yercaud which means Lake Forest.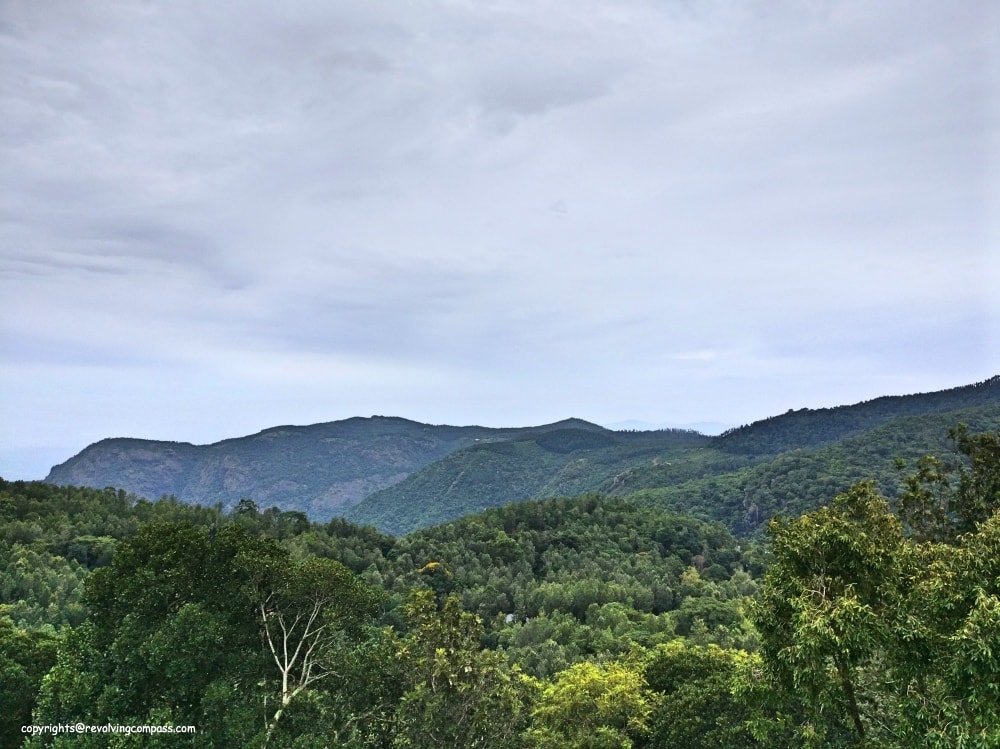 Yercaud is located at a distance of 30 KM from Salem, around 250 KM from Bangalore and around 350 KM from Chennai. It is a great choice as a weekend gateway from the Bangalore. And one can easily plan a trip to Yercaud from Bangalore. After Ooty and Kodikanal, Yercaud is the third hill station in Tamilnadu that we have visited.
Planning a trip to Yercaud
I must admit that this trip to Yercaud was not a very thoughtful planed trip for us. In the beginning of August we planned to utilize upcoming long weekend, which was going to come with our national holiday 15th August. So, we thought to visit some place near to Bangalore which we have not visited before. Bangalore being the silicon valley of India, many peoples here are always on look out for a long weekend. So that they could get a chance to get a break from there long tiring work schedule and could revive themselves. Hence, until if you have not planned well in advance it is very difficult to get accommodation in famous and well known tourist places around Bangalore.
And we also faced the penalty of starting late with our planning. Accommodations at most of the famous places we tried out were already full. So, as a plan B we started looking for some not very known and as popular places. And in this course of action we zeroed down to Yercaud and planned a trip to Yercaud. Although Yercaud was also not as freely available as we thought. But we managed to get an accommodation.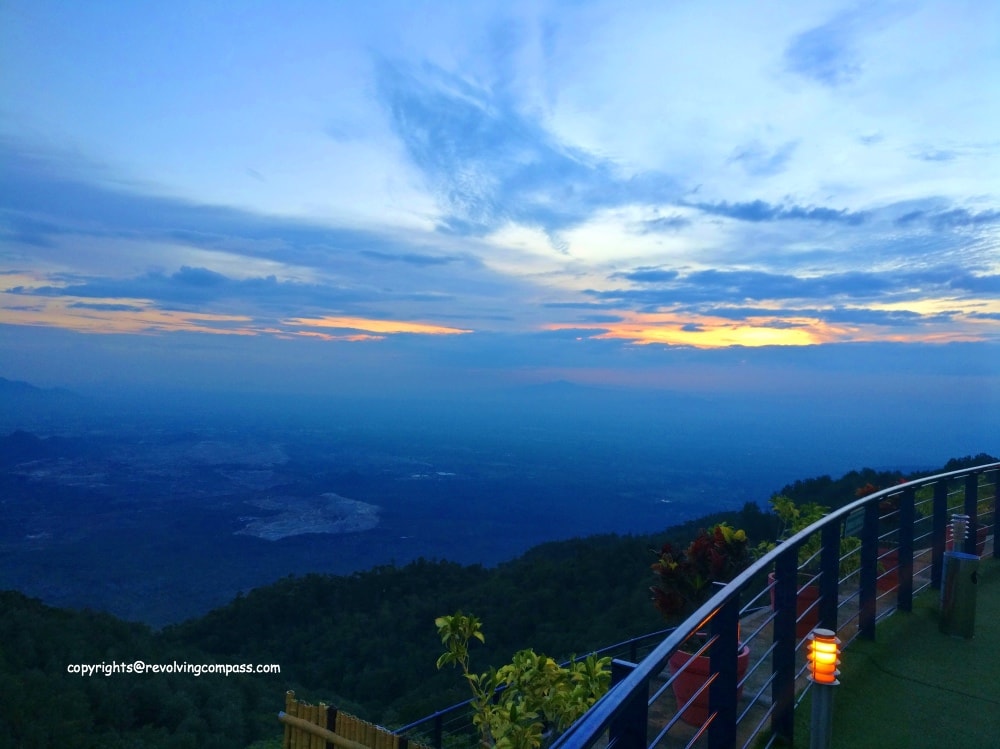 Journey Day
It was a road journey. And on the day we started our trip to Yercaud around 6 AM in the morning from Bangalore. We reached Yercaud around 11 AM, after a 5 hours of scenic driver. And this time includes all the pit stops we had taken for breakfast and other refreshments, which may sum up to around 1 hour. The route taken by us was through Bangalore – Hosur -Krishnagiri – Salem – Yercaud. Most of the part of this route is very scenic and a visual treat to drive through. It reminded us one of the most scenic driver that we had taken to Kodaikanal few years back.
Things to do in Yercaud
There are many places of attractions in Yercaud, ranging from lakes to view points to gardens to water falls. So, one can plan places to cover based on ones interest and schedule. These are the few places which we could visit in our limited timeframe. Moreover, these places are quite popular among tourists and are worth to give a shot:
Yercaud Lake
A trip to Yercaud is not complete without visiting Yercaud Lake. As mentioned, Yercaud gets it name from this lake. And, this lake is located in the centre of Yercaud town and is at a distance of 1.5KM from Yercaud bus station. Yercaud lake, also known as Emerald lake is spanned in a very large area. Moreover, this is a completely natural lake.  Also, this lake is surrounded by cloud laden hills, gardens and well groomed large trees. Whole area around the lake feels very vibrant and pleasant. So, I must say this is a visual treat to be there for anyone.
As an activity you can go for boating in Yercaud, either by hiring a self-pedal boat or on a rowing boat. Through the boat ride you can get chance to explore whole lake.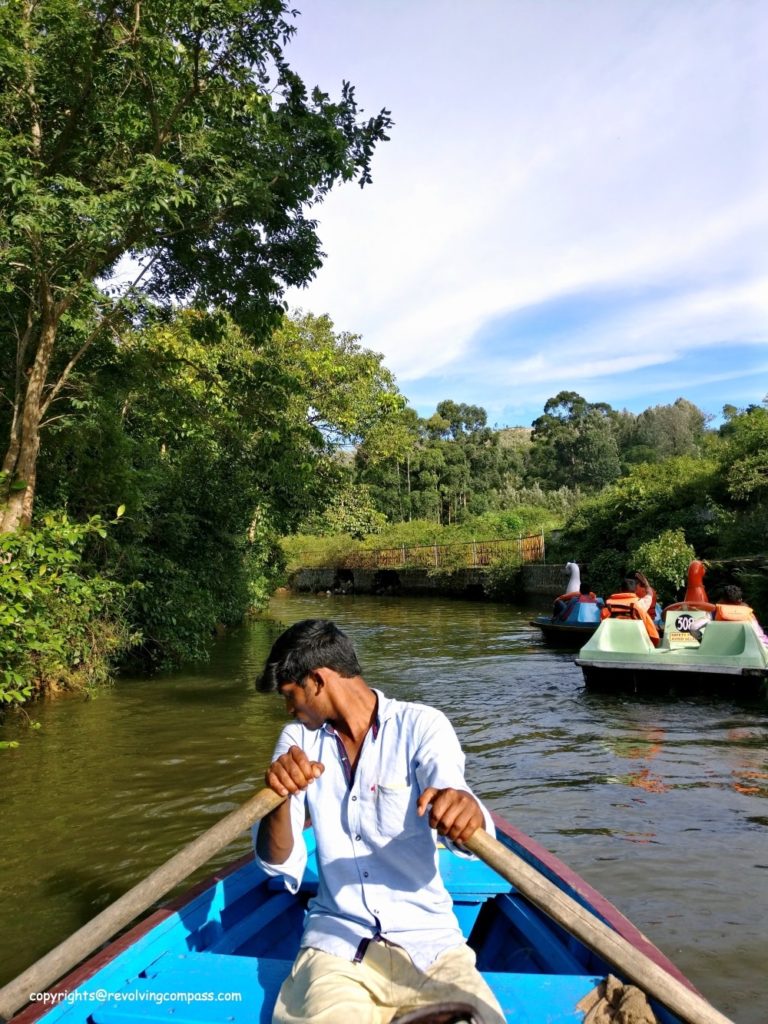 Deer Park and Leisure Park
Deer park and Leisure park located on the bank of the lake is also a major tourist attraction. Especially deer park will be fun for kids. This park is not very big in size but is well maintained. Other than deers this park has many other species such as swans, peacock and hamsters. Also, there was a kids play area inside where kids can enjoy their time. Further, at different spots they have placed swings, where one can sit and relax swinging.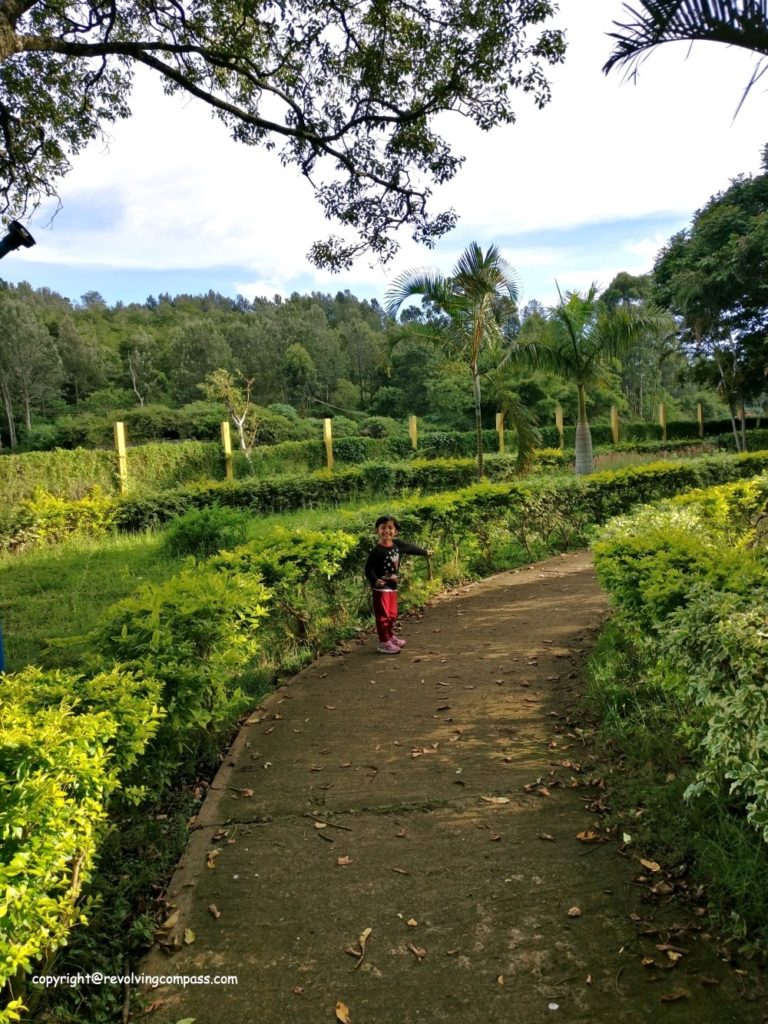 Botanical Garden
Botanical garden is one of the top attractions of Yercaud. It is located at a distance of 2.5 KM from Yercaud bus station and around 3 KM from Yercaud lake. Yercaud botanical garden is house of various exotic species of flowers and plants. Further this garden is divided in multiple sections such as butterfly garden, herbal garden, rock garden, foliage garden, water garden, sensory garden topiary garden and bonsai garden. If one enjoys being amidst nature and loves to explore various types of plants and flowers, botanical garden is a must visit for him or her.
Garden has amazing range of rare plants and flowers along with many preserved endanger species. Among all these one of the most attractive part is Orchidarium. The National Orchidarium is established in the year 1963 and it spread in an area of 18.4 hectares. It is the third largest Orchidarium in India and is run by the Botanical Survey of India. The Orchidarium houses many endangered species of orchids. And it has a large collection of native orchids. Similar to Orchidarium, the green house is another major attraction in the garden.
Kiliyur Falls
Kiliyur Falls is located at a distance of 4 km from Yercaud Bus Stand. Visit to Kiliyur falls is a combination of serenity and adventure. So I will recommend to add visiting Kiliyur falls in your itinerary during your trip to Yercaud, but with a small disclaimer. If you are traveling with small kids and/or older people, then reaching to the point of Kiliyur falls will be little challenging. As, in the first part of your journey you will have to take a slant walk of around 1 km. Which is still manageable. But after that you will have to take some 200 plus narrow steep stairs to reach to the final point where fall is located. And climbing those steep narrow stairs is little daunting task and you will have to be careful with your steps.
But after taking all this trouble once you reach to the falls, you will not regret it at all. And all the tedious effort you had put behind to reach here will feel all worthy. You will encounter one of the most beautiful waterfall. Kiliyur falls is very live. You will witness the plethora of water crushing against stones. Chillness and freshness spread in the environment around the waterfall gives a mesmerizing feeling. Greenery around this waterfall is bliss to watch. I myself visited this place with parents and a 3.5 years old kid.
Lady's Seat
Lady's Seat is a famous view point in Yercaud from where you can get panoramic view of Salem town, ghat road and valley. In real, it is cluster of naturally made rocks in shape of a seat. As per local belief, a white English lady used to spend the evenings watching the panoramic view from this rock. Hence it got its name, Lady's Seat. It is also a wonderful place to watch sunset. And, in dark you can get amazing view of glittering Salem town. Lady's seat is located on the South West of Shevaroy hills, at a distance of 2 KM for Yercaud Bus Stand.
Pagoda Point
This an another famous view point in Yercaud located in eastern part of hills. It is at a distance of 4 KM from Yercaud Bus Stand. This point is away from hustle bustle of Yercaud main town. Pagoda point is also known as Pyramid point and it got its name from the for piles of four stones that have been arranged in the shape of Pyramid. Pagoda point is very famous for its wonderful surroundings and one can feel the aroma and chillness of nature at this point. Also, here one can observe amazing sunrise and sunset views.
Near Pagoda point there is a temple of Sri Rama. And this makes it also and important pilgrimage site which also attracts many devotees.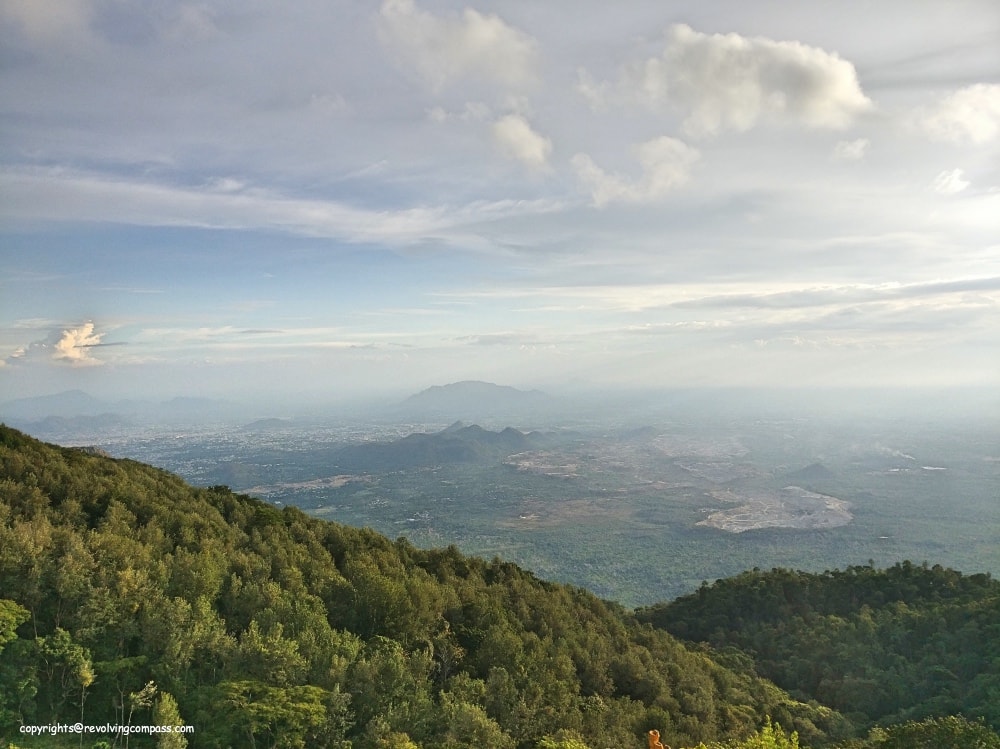 My Special Recommendation: Hotel Great Trails Yercaud By GRT
Plan to visit Hotel Great Trail (GRT) in Yercaud. Mainly it is a residential place and if you could get a chance to stay in this hotel during your stay in Yercaud then it is well good. But even if you could not get a chance to stay in this hotel, still you can plan to visit it. This hotel has a restaurant which is open to outsiders also. So you can plan a breakfast, lunch or dinner whatever suits you.
The reason why I asked to visit this hotel is its open air lawn. Hotel has a valley facing lawn which is accessible to in-house guest as well as to restaurants guest. And from this lawn you get a chance to capture heavenly beautiful view of hills and valleys. And this experience will be kind of lifetime experience. If small kids are accompanying you, then they will get ample of place to run and play. And, If you are visiting after dark then you can get a wonderful chance to capture sparkling view of valley with all lights lit.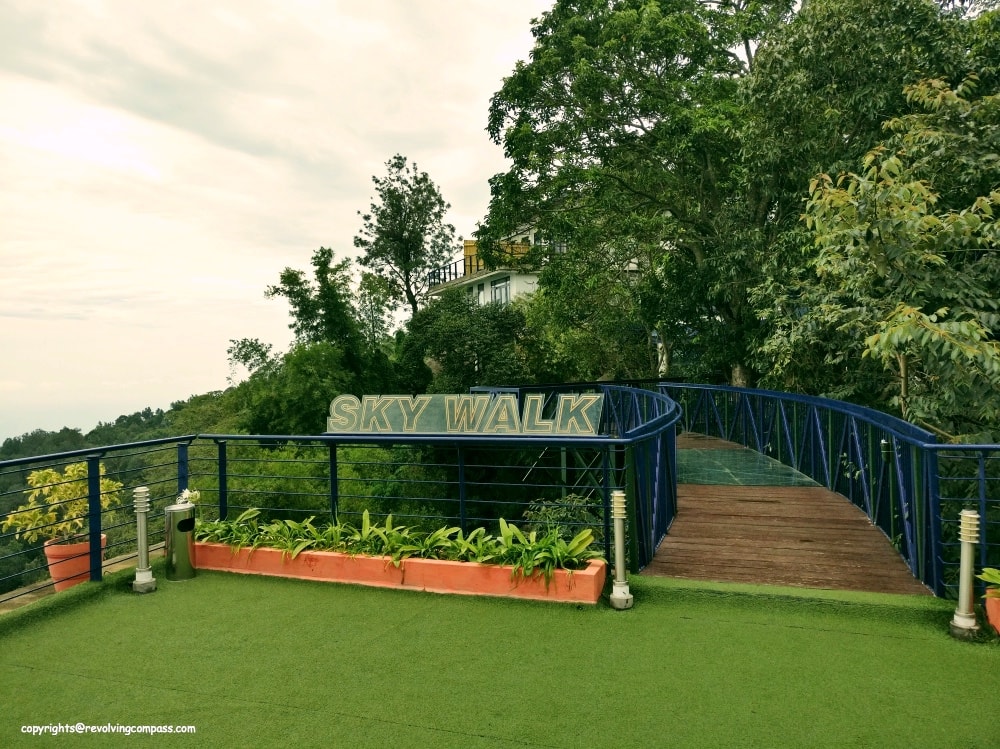 Other Places of Interest
Apart from what I have mentioned above there are many other famous places which one can plan to visit during ones trip to Yercaud. Some of them includes:
Anna park (1 km from Yercaud Bus Stand), Tipperary Viewpoint (2 km from Yercaud Bus Stand), The Grange (a heritage site 2 km from Yercaud Bus Stand), Sri Raja Rajeswari Temple (4 km from Yercaud Bus Stand), Shevaroyan Temple (7 km from Yercaud Bus Stand) etc.
Also you can take a walk of Yercaud town. Yercaud is very green and natural. So taking a stroll in town will be an exercise of great worth. You will get chance to capture fresh shots of Oxygen and to feel the closeness of nature.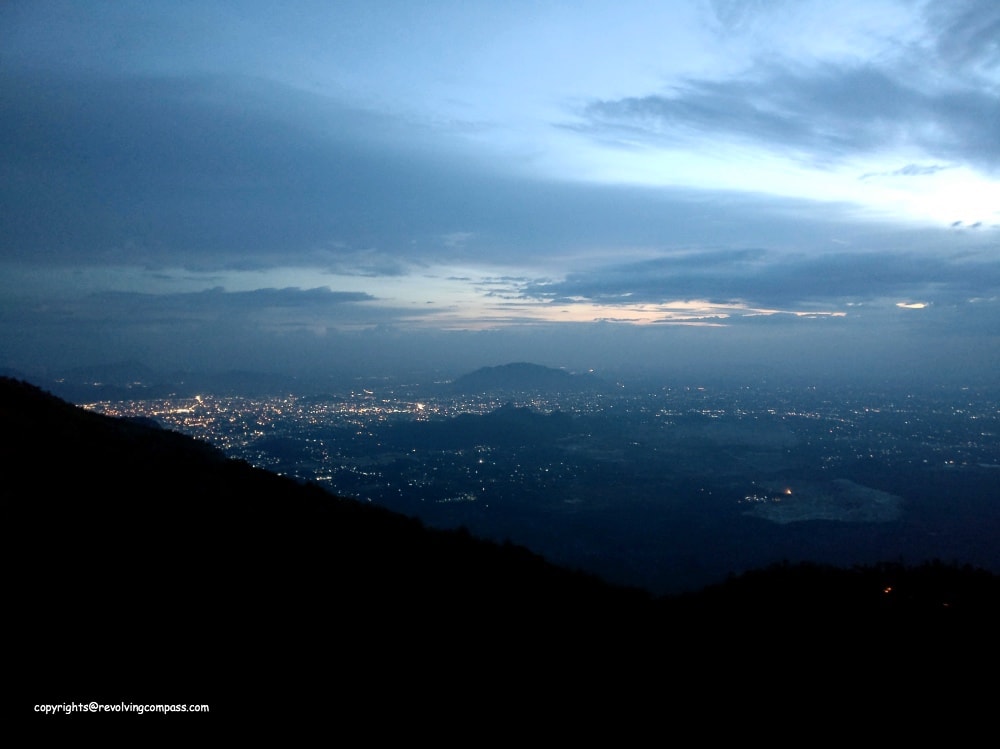 Travel Tips
Best time to travel
Although you can plan for a trip to Yercaud through out the year. But you season of monsoon from October to February will be quite pleasant with a temperature normally varying from 12°C to 25°C. Summer (March-May) is also good season to visit with temperature normally varying from 16°C to 30°C+ . If you are too much in sight seeings then you can avoid monsoon which ranges from July to September.
Transportation Option
Road trip is the best way to reach Yercaud. Either you can use your personal vehicle or you can hire a cab from all nearby major cities. Also you can go to Salem by bus and from there you can hire taxi/cab to go to Yercaud. You can also reach till Salem by train and from there you can hire taxi or cab to go to Yercaud.
Clothing and Wearables
In Winter season keep proper warm clothes with you. But in other seasons also keep light warm cloth handy. Because you may start feeling chillness anytime depending on weather condition.

Keep proper walking shoes with you. It will be be very useful in exploring Yercaud town on your feet.

Keep umbrella handy to deal with any unpredictable monsoon.

Sunglasses will also come very handy as when you get to face Sun in Yercaud, most of the time it will be of high intensity.
Communication
Majorly spoken language is Tamil. However at most of the resorts, hotels and major restaurants people will be able to communicate in English also. But when you get to deal with some locals or small vendors then it may be difficult to communicate in Hindi or English. As most of them won't be well versed in these languages. But still you can communicate with the help of cab driver or some other available person nearby who are able to communicate in Hindi or English

You can also use some translation apps to manage communicate gap to some extent.