ill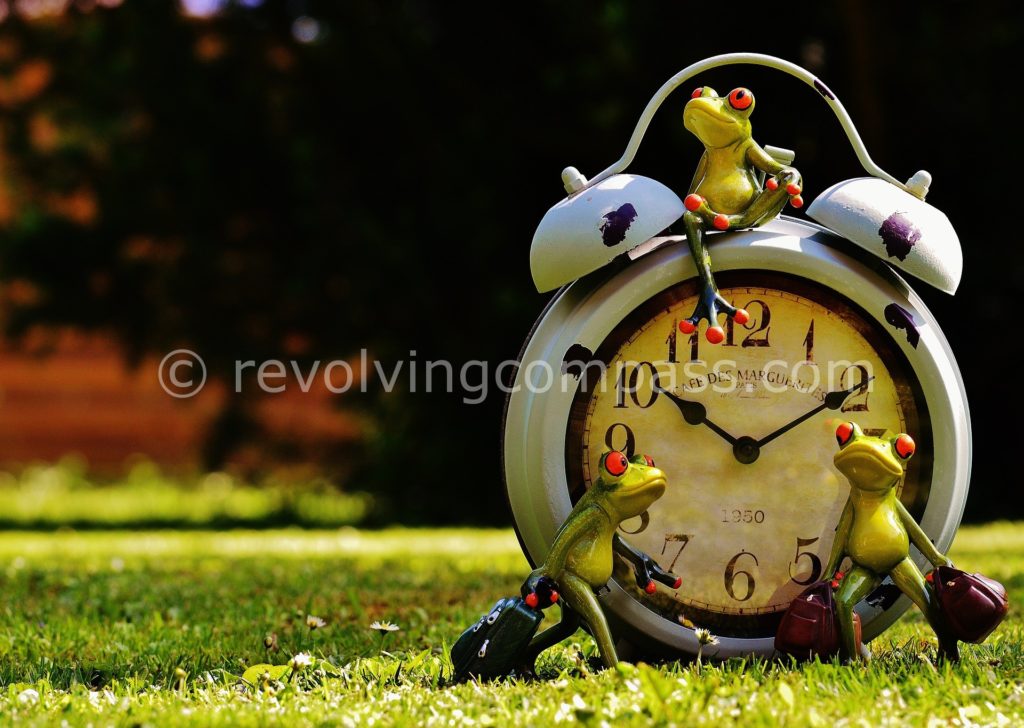 We both have full time day jobs. And we have a 2 years old at home. Also, we both share tremendous love for travel. However, having a full time job, a baby and several commitments at home means we have our own limitations. Although, we don't have the liberty of packing our bags at a wit, and starting off to just any destination anytime we wish. And, we also can't take too many and too long holidays. Since we live far from our hometown and at least once a year we travel there, taking anywhere between a week to two weeks off. Which is the longest paid off we can afford in an year. Sounds like a lot of limitations – isn't it?
If you are like us, who has to keep the day job, raise the baby, look after the family and still travel.Read on.Since it does sound incredibly difficult but actually it isn't.
So, here's the good news. In spite of all these limitations, it's still possible to satisfy your wanderlust. All it requires is a little planning beforehand. This is planning with respect to the timings, destination and budget. Once you have done that, you too can travel a lot, like we do. And keep satisfying your wanderlust as much as possible. Thus, here we are going to narrate the secret ingredients of how we balance our travel along with full time jobs and other commitments on an year on year basis. So that you too can reap the benefit.
Categorize travel based on time requirement
We categorize our travel into some major buckets based on the time requirement.
Outing within city
An outing within the city, or , within 50km of the city is something that can be done on a weekend. Or, maybe, even in half a day. Mostly this kind of outing won't require much planning ahead. As long as the place we decide to head to is not known to be super crowded. It can be a kids friendly activity within the city. Or it can be a tour of a historical monument in or around the city. However, the only factor we should consider here is the weather. Because, based on the current weather, we can decide what kind of place will be suitable.
For instance, whether an outdoor activity or outing will be more suitable or an indoor one. Mostly during summer and monsoon months we will prefer the ones where we will end up spending more time indoors. And for winter months, outdoor ones. But again, this is something that need not be decided way in advance. So, we can as well take our decision on where to head, one fine morning, depending on the weather outlook of the day. Our trip to lepakshi was one such trip wherein we had started early in the morning. We were back to home by 4pm in the evening.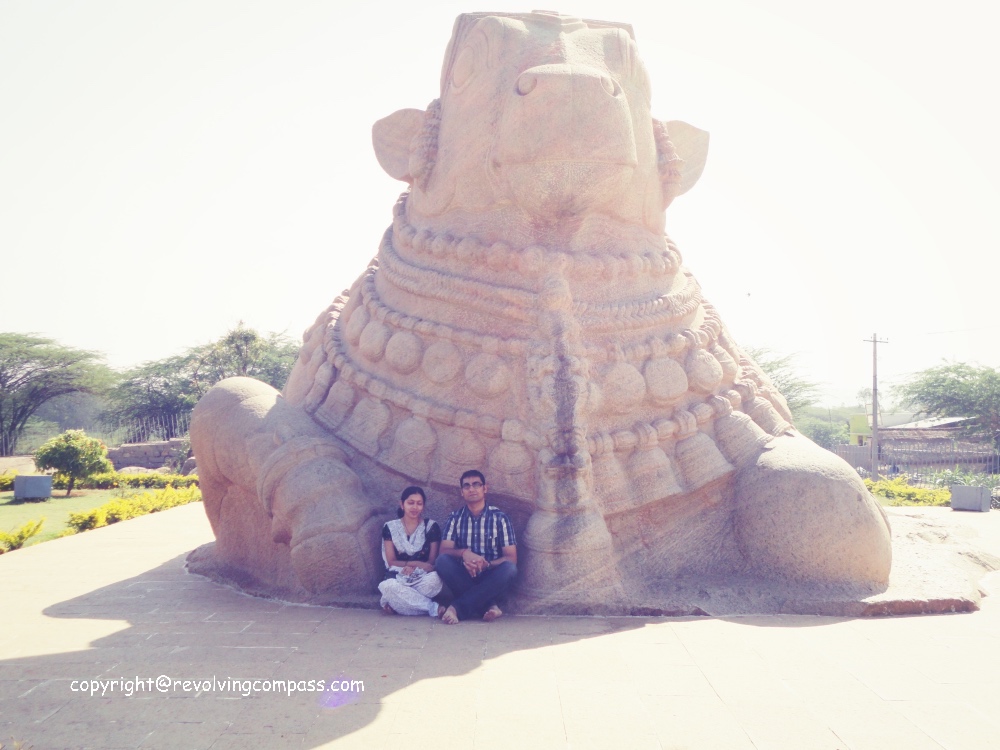 Day trips
A day trip or one day outing is where we can go to a place nearby our city. Thus, we can spend a day there and be back by evening. This can be any place in 100-150km range of the city. This needs a little planning. We mostly plan it out a week ahead wherein we can decide on the place based on the weather condition and any other factors. Next, we make a rough plan of what all is to be seen/done. Then we book our tour/self driven vehicle/cab as required.
Finally, we head for the day trip. This doesn't require as much planning and thought as an overnight stay. But since we had our baby, we try to keep the day outings light so as not to overexhaust her. Earlier we even planned for places as far as 4-5 hrs drive from the city. That time, we could start early and return late.
But now a days we only consider places at a distance of max 2-3 hrs drive from the city. We still start early and try to return back in time. We had earlier done day trip to Mysore  wherein we started early in the morning and returned back late at night. In between we spent adequate time at each of the sites worth visiting. However, this time around we planned another day trip to mysore. But this time, our main purpose was to visit mysore zoo where our kid will have a nice time. Thus, we kept it light and returned back after visiting mysore zoo and brindavan gardens. And by 9pm we were back home.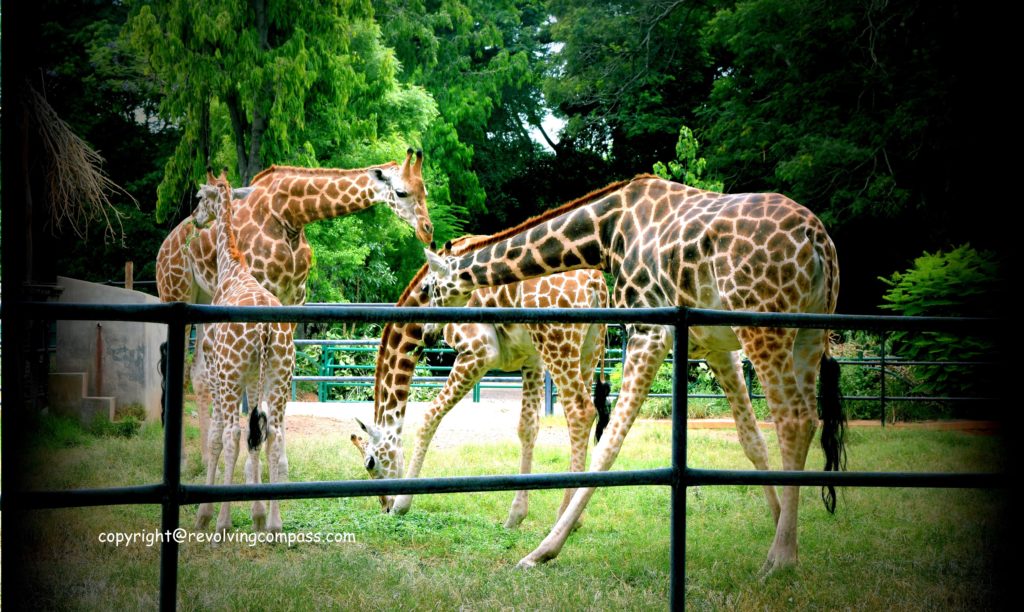 Weekend getaways:
These are the places around the city at a distance of 4.5-8 hrs. Some of them are at shorter distance (4-6 hrs). And thus it's possible to plan out a 2 day weekend trip to such places. But there are others at more distance. So, for them, we plan out on extended weekends. Nevertheless, 2-4 days are mostly sufficient to visit these kind of getaways. There's a little more planning required for a trip to these places. As most of these are popular tourist destinations. Thus, we have to decide on our travel and place of stay and book a little in advance (2-3 months in advance) to get a good deal. We think a little ahead here.
Thus based on suitable season, we figure out 3-4 such destinations we want to visit in an year. And then slowly we plan on booking our stay and travel options when the right time comes. Till date, we had several such weekend getaway experiences from Bangalore:
Trip to Kodaikanal
Trip to the ancient world of Hampi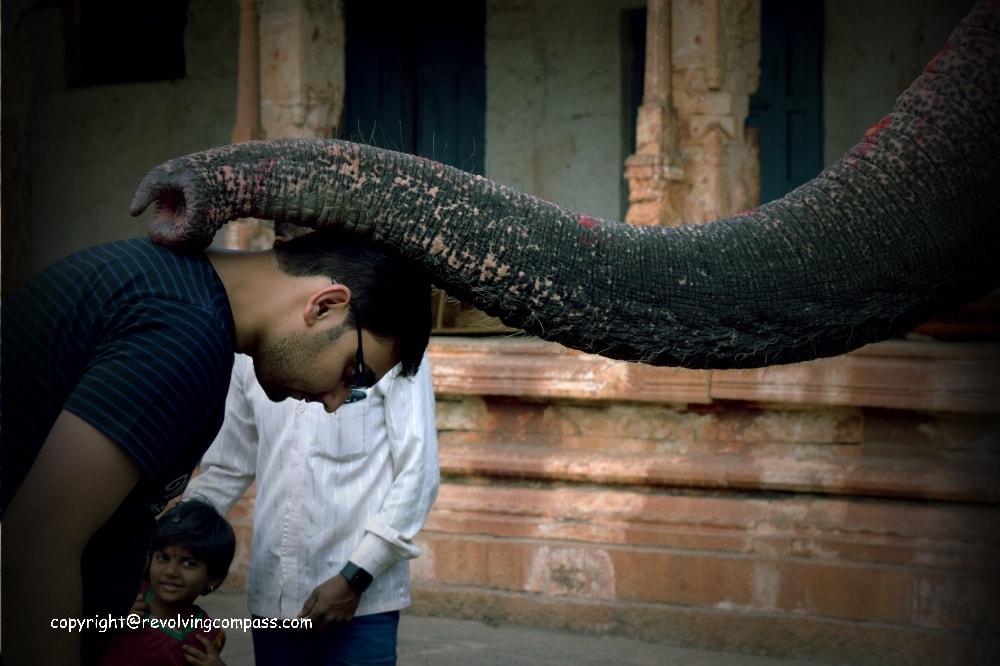 Walk through God's own country, Kerala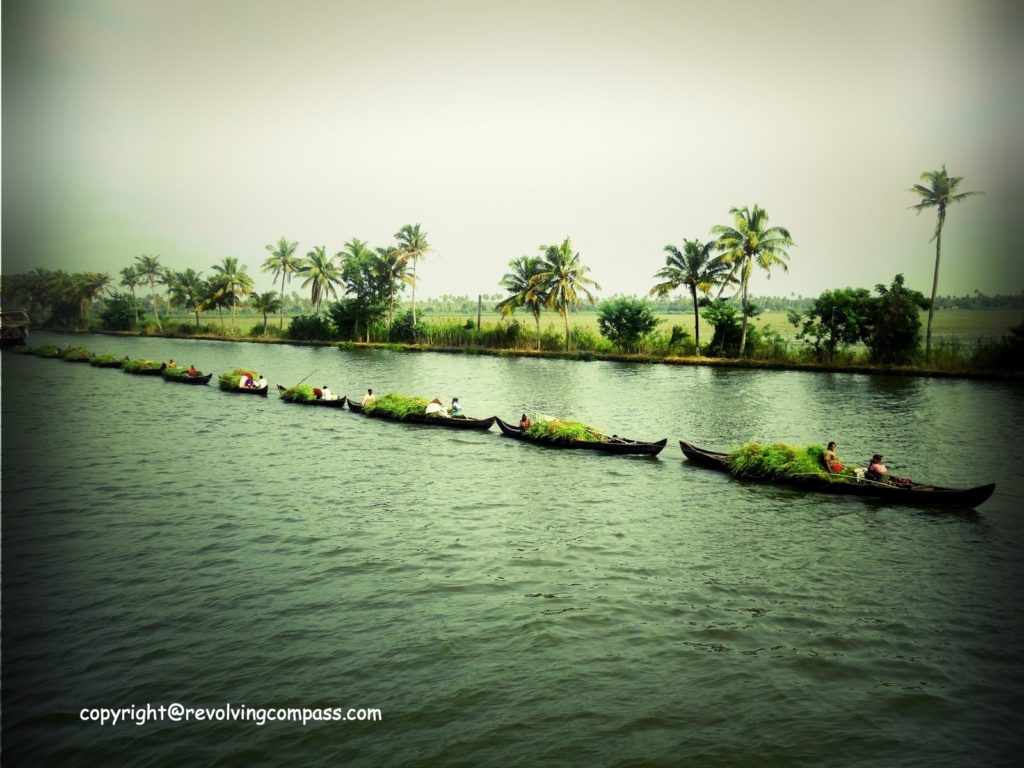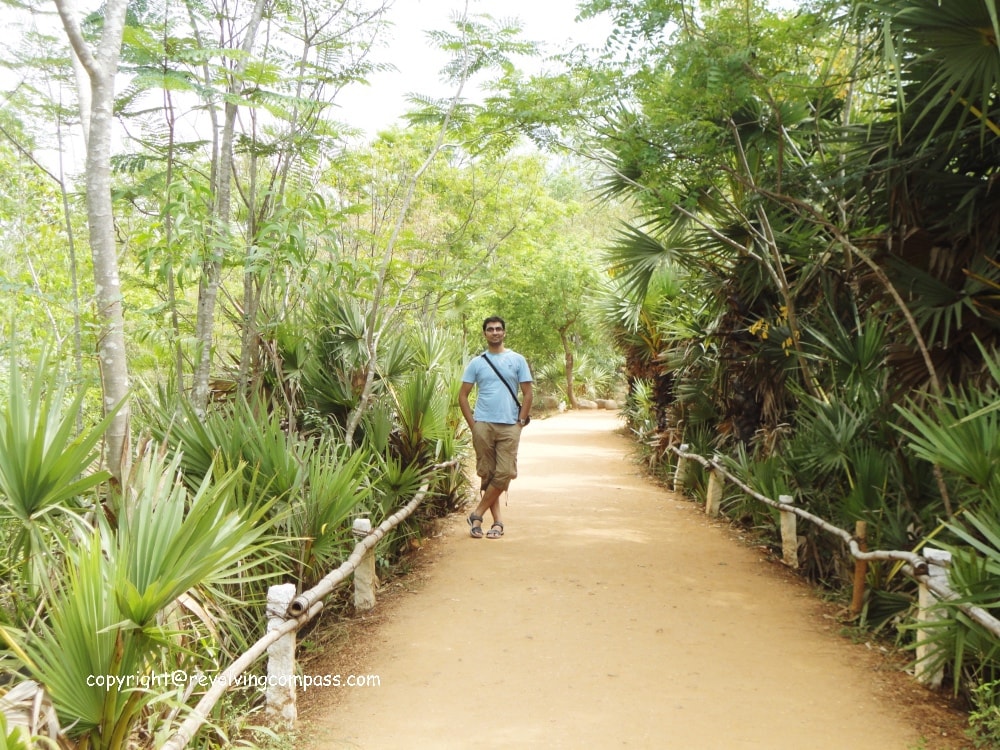 Marvellous trip to Ooty & Coonoor
Vacation trips
These are the trips where duration is 5 or more days. Such trips are often to distant locations. These trips mostly require planning and booking way in advance. They also need us to apply for several vacation leaves/paid offs. So, we have to limit the number of such vacation trips we can afford in an year. Thus, at the beginning of the year, we choose to do 1-3 such trips. Depending on when we have a chance to do such trips, we decide what location we can go to. If it is an international trip then it requires a little more planning in terms of visa and other document arrangements etc.
Once we have thought through at the beginning of the year, where to head, next, we start planning on other details of these journeys well ahead of time. So that the whole travel can be like a breeze. A little research and work everyday saves us lots of hustle and bustle when the moment of travel arrives. Moreover, it suits our personality. We love to be meticulously planned and organized when it comes to our travels. In 2015, we had a week-long vacation to Shimla and Manali in Himachal Pradesh. We planned for this trip in July-August last year when we decided to visit in November first week. (Check out: How we planned our Shimla – Manali trip).
We then planned another trip to Rajasthan for 10 days. This was in September, 2016. For this trip, we booked our tickets in May. The homestay booking happened in June as this is a thriving tourist destination. Although, September is only the start of tourist season and is yet a little off-season, still the deals get closed early on. So, we were finally done with all our bookings at least 3 months before the travel.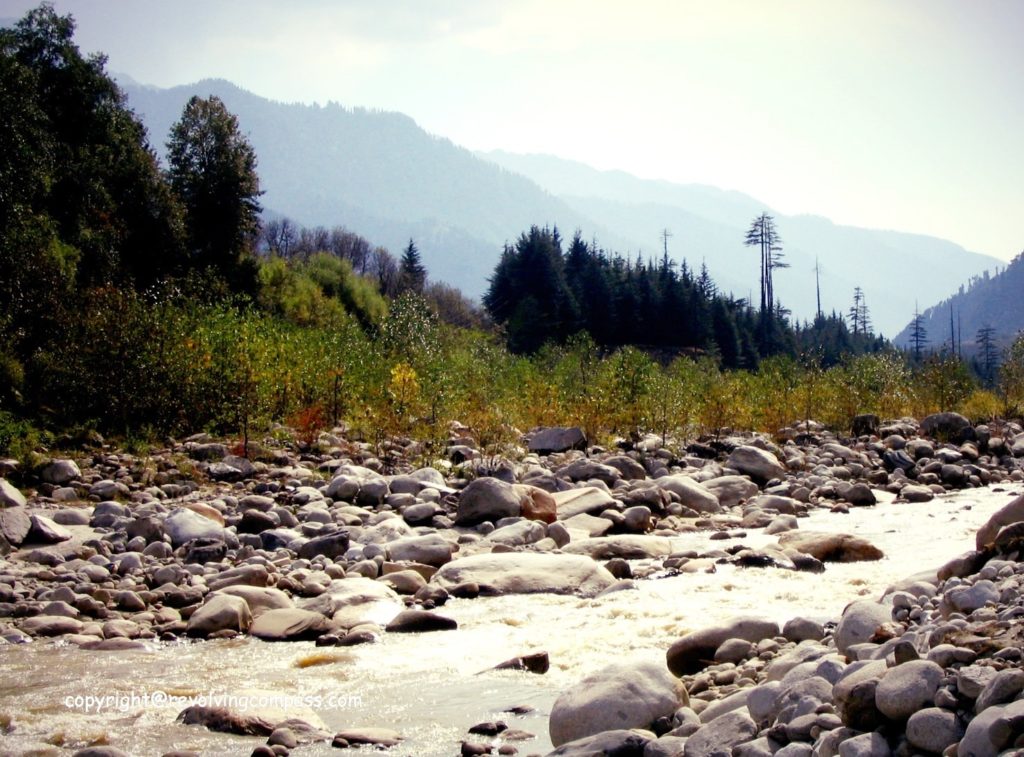 Estimate and mark the travel time slots
At the beginning of the year, we get a list of the public holidays when we are expected to be off work. We take a calendar and mark these dates on the calendar. Hence, it gives us picture of time slots available to us for planning our travel through the year. And it also helps us decide which slot will fit what kind of destination. I will give you some examples:
Holidays that are on a Friday or a Monday. These are the perfect slots for a 3 days weekend trip
Holidays that are on a Tuesday or a Thursday. These are perfect for 4 days weekend getaway or a quick 4 days vacation. Here we require to take 1 day off work, on the adjacent Monday or Friday. And we get 4 days at a stretch (3 bonus days by taking one day off!!)
Two occurrence of holidays within the same week or in subsequent weeks. Here, there's a chance that we take 3-4 days in-between these holidays off. Then we get a good stretch of vacation holiday. For instance, in September 2015, we had off on two subsequent Mondays – in the first and second week. So, we decided to take 4 paid offs in between (Tuesday through Friday) . And that earned us a vacation holiday of 10 days (6 bonus days by taking 4 paid offs!!)
Every year, after marking these slots, we end up with quiet a few. Sometimes 2 or more in the same month. It might not be possible to travel and holiday on all these dates. Thus, we next decide on what destinations will be suitable for these slots and work on our budget. Based on this, we may rule out some of these slots and finalize some others. This looks like tedious, but actually when done, it takes a couple of hours to figure everything out. And once done, it saves us a lot of paid offs all through the year. All we need to do next is to decide when to start booking and arranging for our travel.
Decide on a travel budget
Most of us are constrained by budget. Depending on our other commitments, we set aside a budget for our travel. It's easy to estimate the overall cost of the vacations we are planning, depending on the style of our travel. Next we see how we can fit them in the budget we have set aside. We work on deals and try to get the best possible package plans, tickets etc.
We research a bit for this then see where all we can wisely cut to save prices. And try to accommodate as many destinations from what we have shortlisted as possible. Still if everything doesn't fit in then we try to cut down on our travel scope. Our mantra is to go frugal and not to overindulge. A lot of effort does go into this part. For each of the details of the travel. Be it means of communication, travel timing, destination, stay options, food options. Everywhere there is option to either save or over-spend. At each of these points, we see what can be done to go for saving. We think what can be the best possible economical way of doing what we want to do and seeing what we want to see. Then, as we figure them out one by one, we keep refining our plan.
National or International travel?
When it comes to selecting our travel destination, we are spoilt by options. Just like we try to balance our weekend getaways and long vacations. Similarly we try to balance our national and international destinations. We do 1-3 major vacations in a year. In this, we try to make it a mix of national and international holidays. National holidays will be around places that are far from our city and require longer journey and stay. International anyways will be far.
Striking this balance not only gives us the pleasure of experiencing quiet different cultures year on year, it has other advantages. It is economical than going on multiple international trips in a row. Also, it is satisfying to be discovering a bit of our own motherland as well as a different land every year. International trips normally require little more homework in terms of planning and execution and limiting them to one or a couple reduces the amount of work that has to go into this planning. In 2016, we had a week long trip to Rajasthan on our bucket list .
We are then planning for another two to three weeks holiday in Europe. The Europe holiday is months apart but we have already started planning for it in bits and pieces. There are several international destinations around South East Asia that are unexplored as well as economical for us, they will be following next on our bucket list.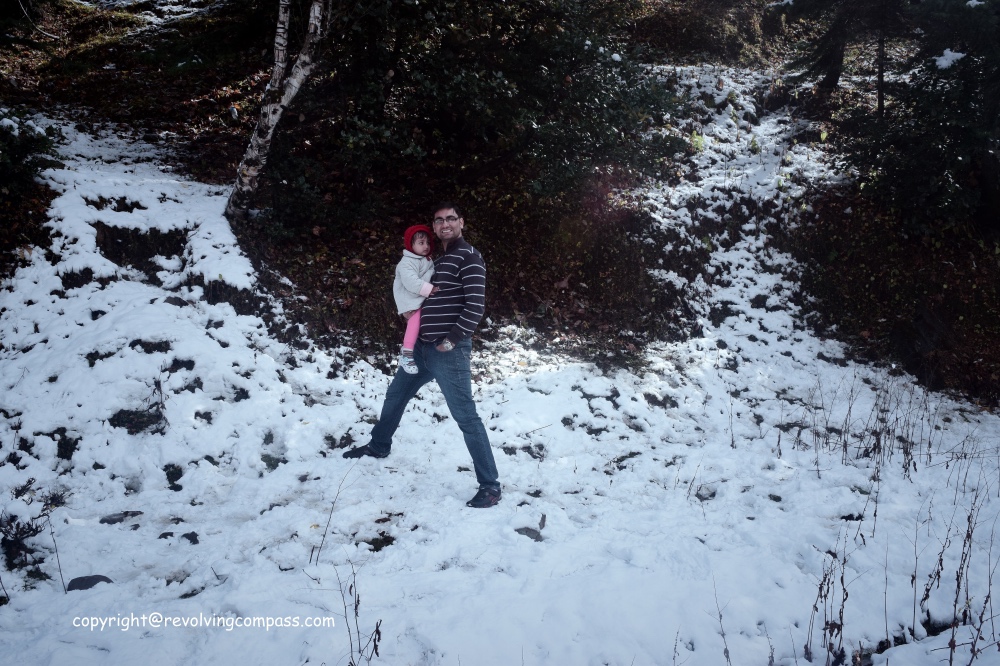 Research on the destinations
Once we decide on the destinations that we are going to travel in a particular calendar year, we start researching on the destination. The amount and type of research required varies depending on the destination. If it's a day trip, a quick search about the commute, food and other options a couple of day in advance is enough. If it's a weekend getaway for 2-3 days, the major research required is on the right place of stay which we start doing 2-3 months in advance so that we get a good deal. We research a bit not just on the facilities at the place we are looking forward to stay at. But we also research it's proximity to the major attractions. We mostly travel to naturally beautiful places and thus, a place with a stunning scenery is our top priority.
That is how, we stumbled upon a gem of a hotel on our last trip to Kodaikanal.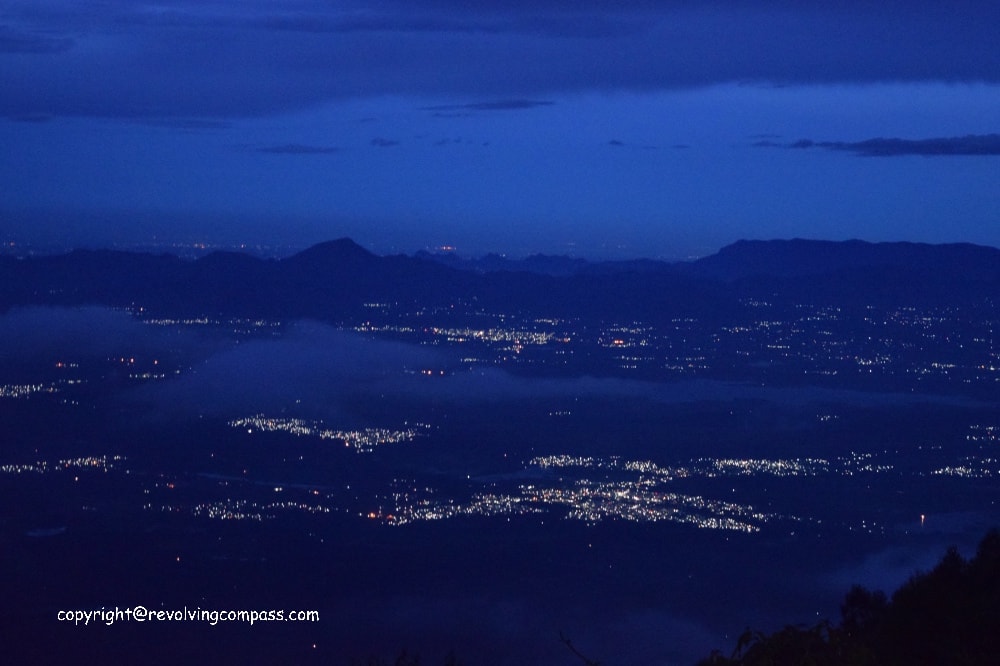 Not only is it centrally located and aesthetically done, but at night, it provided such a stunning view of the vast stretches of valley behind that simply stole our heart. After the destination is finalized, we go into the details of what we will do during these 2-3 days . And we make up a rough itinerary, almost a week to couple of days before the actual travel. When it comes to longer vacations, apart from deciding on the place of stay, there is much more to plan, as the trip duration is more.
No matter what, we roughly chalk out an itinerary with some buffer time everyday, and it really helps us save a lot of time and thinking when we are actually at the destination. But when there is more time and more options at the destination to see and do, we start ahead, maybe a couple of months in advance and slowly keep learning about the destination through fellow travel blogs. We post any unanswered queries through comments, mails and tweets to fellow travelers, read reviews and gather information before we head to the destination.
Mark the calendar slots for execution
After deciding on the dates and the destination, the next major thing is the travel arrangements. There is a window to everything – if there are train tickets, flight tickets, hotel rooms or homestay. If there are day tours or anything else involved that needs to be booked. There is an appropriate booking window for each one of these. So, when we decide where to head and when to head, we set a notification in our device for the dates when we want to make different kind of bookings. We also sometimes mark the dates of special discounts that are announced ahead of time. So that, we can make use of the same when we are booking.
Marking the dates relieves us of the worry that we might miss the appropriate window. This is particularly useful when the trip involves bus ticket or train ticket booking. They mostly have a fixed window and if you are headed to popular tourist destinations then the seats fill up pretty fast. In India, particularly, trains get completely booked 1-2 days post the opening of booking window. So, we do our calculations, mark the dates and relax, without the fear of missing on any important dates!
Book in advance
Last but not the least, booking in advance is always more economical. Be it flight tickets, train tickets, accommodation, or anything else. The more you book in advance, the greater is the benefit. It's true that sometimes, after you had booked your tickets or accommodation in advance, the prices fall later. Or a good discount option pops in. But whatever it be, we have seen that majority of the times booking in advance proves to be more economical for us. We also feel relaxed and in charge of the whole vacation plan by booking way in advance.
Once we are done, the feeling of being all set that we get is amazing. No last minute rush, no missing on a particular booking that we will loved to have! There is another advantage to it. When you book in advance, you can put in your special request at the accommodation. Like a special room that you will like to block. Because you know from the reviews, this one has better views or is more specious or whatever be your reason!
So, it does look like quiet a lot of work to be able to balance the travel with the day job and other home commitments. At the first glance, yes. But believe me, once you start doing it, you are going to love it. Because the journey starts right at the moment when you start researching and making your travel arrangements. You visit the destination virtually before actually visiting it. Because of all the research, you will already be well informed when you actually visit the destination. You stay at several accommodation options virtually and then you finally book one where you stay physically.
The amount of travel information and experience that you gather through this planning phase is simply amazing. Even after reaching your destination, you might end up not visiting all the places that are worth it. But you will have the satisfaction that you chose the best for yourself. And you still travelled through the rest of them virtually. Give it a shot, we are here to help you with any queries you might have.