Cochin to
Munnar
is one of the most beautiful and scenic road trips that we have taken so far. We went to Munnar in November 2010. As a part of this trip, we flew over to Cochin from Bangalore. Then, from Cochin we booked a cab to Munnar. We had an early morning flight. So early that we were in Cochin by 10am in spite of the flight being delayed due to some fog. As we arrived at the Cochin airport , we were eagerly looking out for our cab driver. And there he was, standing with a board in his hand with our name on it. Soon, we put our luggage in and got inside the cab, all ready to start the trip. I was anticipating some exhaustion after the early morning flight and then a 3.5 hrs drive. Contrary to my belief, the drive from Cochin to Munnar was so scenic and afresh that…well, it earned an exclusive post of its own.
Breathtaking views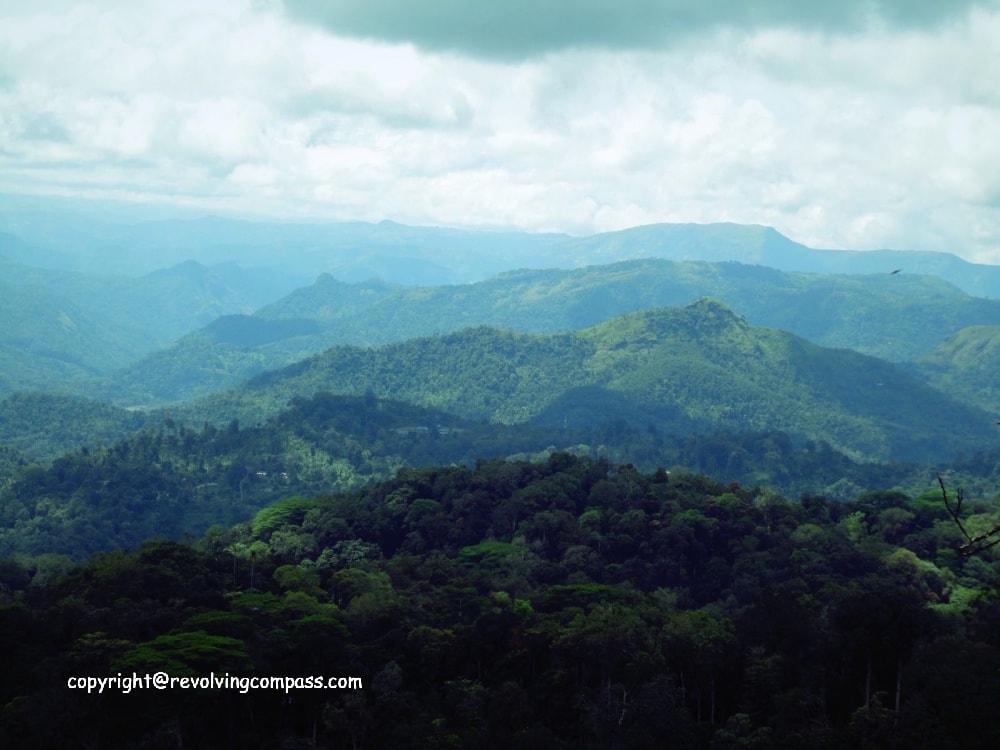 The whole drive from Cochin to Munnar is marked with some remarkable views of the mountains and the valleys in between. So much so that the journey will be over but you will feel you didn't have enough of it. Same happened with me. It was a little foggy, a little cloudy and overall a perfectly romantic weather. The views were simply amazing.
Waterfall on way from Cochin to Munnar
It is a little over 3 hours drive through scenic hills of Kerala, covered in lush green terrace fields of coffee, with black thundering clouds hanging over the top of the hills. There are several waterfalls that you get to see, some from far, some from more nearby, on the way. Eventually we stopped near a gushing waterfall and clicked some snaps. Kerala, it seems, is abundant in massive waterfalls.This waterfall is one of those, where the water is crystal clear and super white. Owing to the fact that we visited just after the monsoons the waterfall looked at its charming best. There is a provision to go all the way to the foot of the waterfall to experience it literally – if you understand what I mean.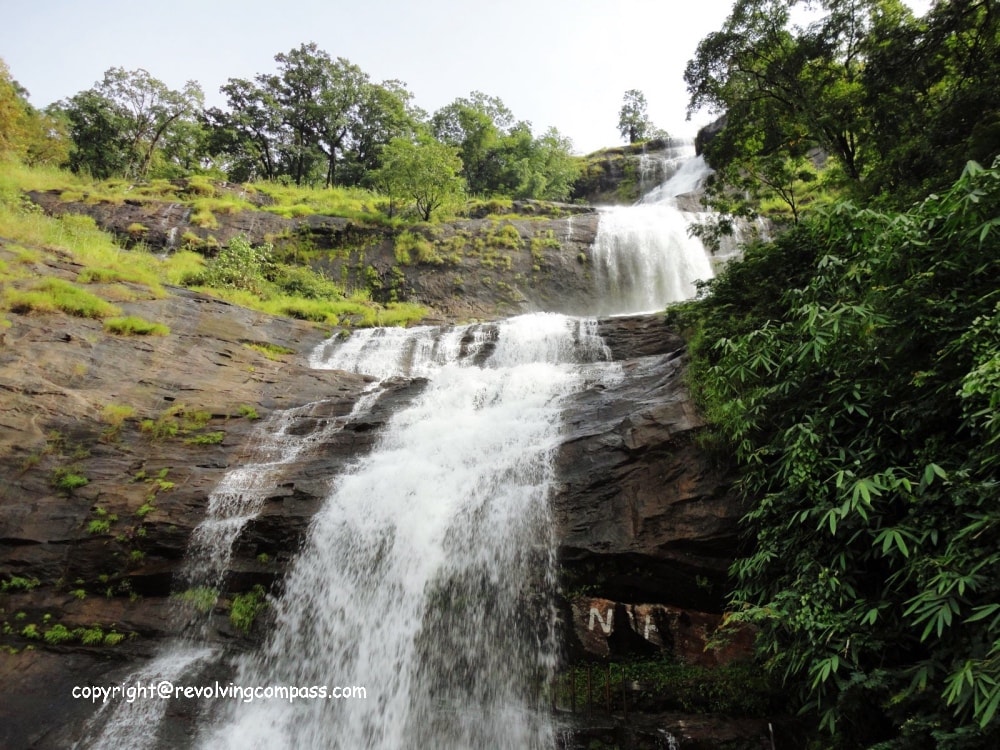 Spice Garden on way from Cochin to Munnar
Our second halt was at a spice garden en-route to Munnar. Forgive me for not being able to recall it's name. Anyways, what's in a name 🙂 However, it was the experience inside the spice garden, every bit of which I remember.
This spice garden had plants and trees of almost all spices known in India. Also, it had different plants of medicinal and herbal value. No need to mention that Kerala is world famous for it's spices and herbal oils. There is a guide present at the campus of the spice garden. He helped us walk through the premises, enriching us with knowledge about the different medicinal plants and spices – a great experience!! The garden also had a shop inside the premises from where one can buy medicinal oils made of eucalyptus and various other plants, hair oils and soaps, spice packets etc.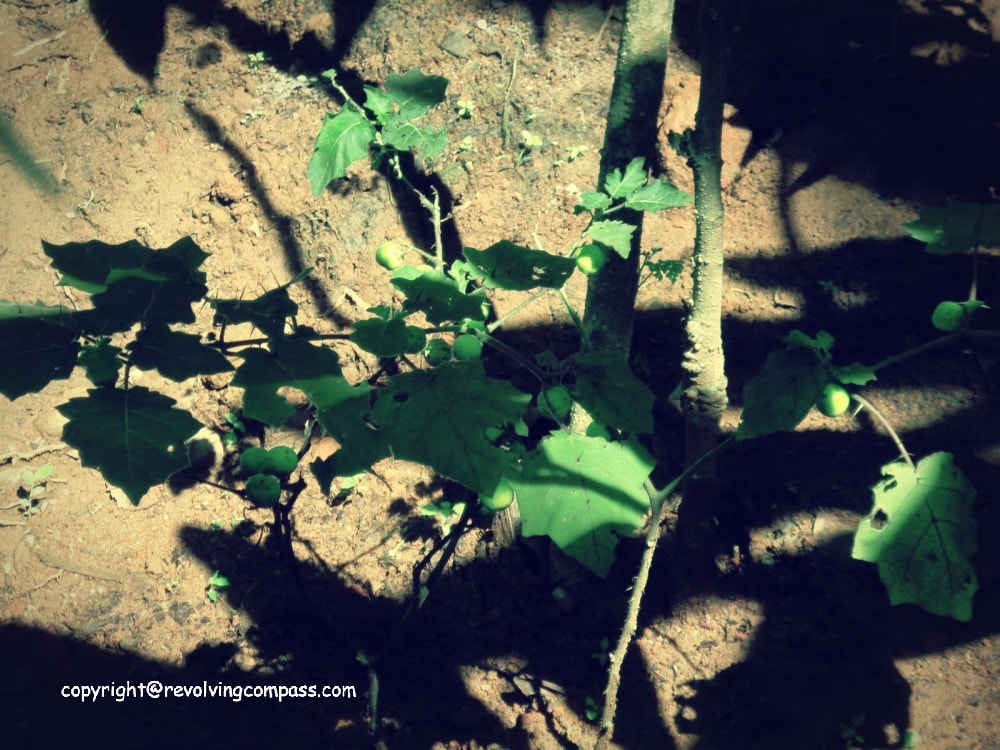 During this spice garden tour, we came across several plants and trees that had specific values. Only, we never knew. For instance, do you know why we add turmeric to almost all our meals? Because turmeric has antiseptic properties that balances out the effect of other spices in the food. And did you know there is a special brinjal plant. And then we saw the vanilla plant for the first time.
Off from Cochin to Munnar
After starting from the spice garden, we headed straight to Munnar. It took us almost a little over 3 hours to complete the journey. As we headed from Cochin to Munnar, the weather changed more and more. It was more cloudy and colder as we ascended the hills. On the last stretch, we crossed numerous coffee plantations. Through the mountain roads, moving in circles passing through the green coffee fields, we reached our hotel after this refreshing and not a bit tiring journey!!
The hotel was located a little downhill. But we had to go all the way uphill before we started descending to the hotel. Finally when we reached there, we felt not even a little bit tired. I loved the crisp air and the cold weather. It did rain a little now and then. Upon reaching the hotel, we had our lunch and then we took rest for sometime. And this brought us to the end of our Cochin to Munnar trip.
From Munnar, we headed to Thekkady for onwards journey and then to
Alleppey
, to stay at the backwaters. Then from Alleppey, we headed back to Cochin at the end of
our 5 days trip
. But, we wish we could have taken the Cochin to Munnar roundtrip because it is one of the best road trips we have taken so far in India. And, it has one of the most cherished memories of
our Kerala trip
.