Nowadays camera is an integral part of our lives. It is a companion of special occasions, common occasions and even of general occasions. But if you consider a traveler then one is incomplete without a camera in his or her possession. When we travel we come across too many sights and places which we want to capture for our future references or to share with our closed ones. And if you are a travel blogger then pictures are integral part of your blogs to ignite excitement among your readers.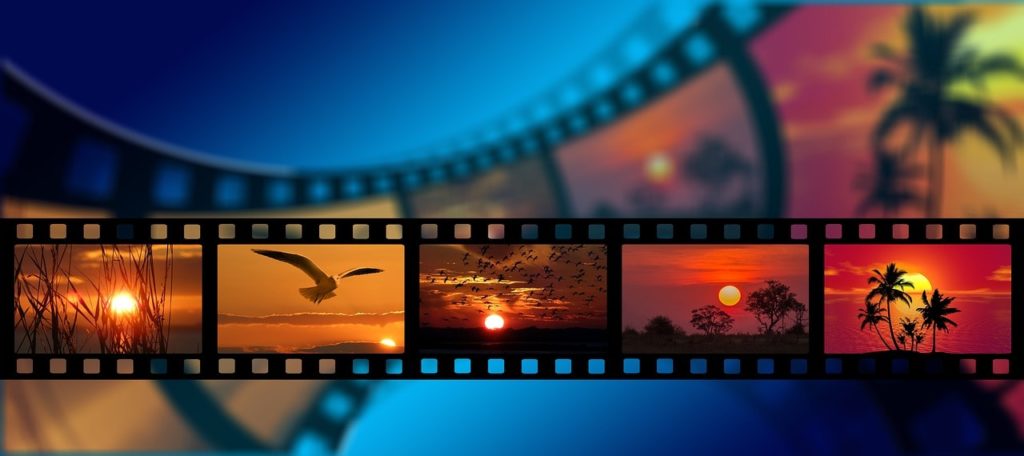 There was an era of film camera where we had to use film roll in camera for capturing photo.  We had to store sufficient film rolls beforehand to capture our memories. Further there was chance of roll getting wasted. And also it used to take some time for real picture to get developed from roll. So in that era we were not able to get feedback of our work immediately. And we had to wait for quite sometimes to get the first glimpse of our photographic work. And by that time we were not left with any option to correct it if something was not as per our expectation.
Now came the age of digital photography. Now no apprehension of forgetting to keep extra set of film rolls and no fear of wasting roll. We are able to get immediate feedback on our photography skills and also we get opportunities to correct it at the same point of time. So this sounds really amazing and simple. But wait a minute is it really so simple? In a way yes, if we just consider clicking some pictures with our digital camera. And, in another way, no, it's not that simple. When it comes to choosing a right camera out of ample choices of digital cameras today available in the market. Also it is not an easy task to reach a respectable level of professional photography. Because it requires very detailed and thorough understanding of art, science and technology. And it also needs understanding of controlling various advance features now-a-days a digital camera includes under its hood.
So here, in this post, I will limit the scope to familiarizing ourselves with most popular and most common digital cameras available today in the market and understanding what can suit one based on one's need. I will dedicate a separate post for understanding these cameras and their features in detail.
Standard Compact Digital Camera
These are considered basic entry model into the digital photography line up. Also known as point and shot camera, these are small, compact and light. Mostly these are fully automatic but few offers some manual control. Lens of this type camera is not replaceable. But these type of camera offer decent optical zoom range (3X plus) and respectable pixel quality (12 megapixel plus). They will also have built in flash to capture picture in dark and a LCD screen on the back.
In addition to the automatic mode, digital compact cameras come equipped with a number of scene modes such as landscape, portrait, sports and panoramic among others. Those scene modes make it easy for the photographer to adapt to different types of picture taking situations without having to worry about changing the camera's exposure settings. These might also include additional features such as HD video recording, image stabilization and wi-fi connectivity.
Sony DSC W830 Cyber-shot 20.1 MP Point and Shoot Camera with 8x Optical Zoom
These type of camera are based for beginner photographers and also who want to travel light. It is a good option for personal use.
Zoom Compact
These are very near to standard compact camera, but includes a more powerful zoom lens. Zoom length can go as high as 20x to 30x. Also, these cameras are generally larger in size than standard compacts and appears more sturdy. Further, other than being automatic, most of these will come with some manual exposure options and usually offer HD video recording.
Nikon Coolpix B700 Digital Camera 
These cameras are good options for personal use and help in capturing distant object pretty well.
Advance Compact Digital Camera
Also known as bridge compact digital cameras or super zoom cameras. These cameras are comparatively larger in size and their design is halfway house between compacts and DSLRs. With their large handgrips and electronic viewfinders, they offer DSLR kind of handling experience. These type of cameras come with very long range zoom lens and fairly wide range of focal length. Also, for some bridge camera zoom lens range might be as high as 50X or longer. Bridge cameras with such long range zoom lens are referred as super zoom camera.
The major difference between basic compact digital camera and advance compact/bridge digital camera is the extent of control a user can have on this. We can control these cameras manually like DSLR, but without the ability to change lens. Which is many time beneficial in terms of avoiding carrying heavy lenses separately.  Some of these cameras also provide option for attachment of external flash.
Sony Cybershot DSC-HX400V 20.4MP Digital Camera 
These type of cameras are good option for photographers who want more control over the camera exposure settings and at the same time also looking for a longer zoom range. We can get these control in bridge camera without paying the higher price of DSLR.
DSLR (Digital Single Lens Reflex Cameras)
Currently DSLR cameras are the most advanced and versatile camera available in market. Since its inception it has been the first choice for serious armature and professional photographers. And, reason being the flexibility and control is has to offer to its handler. It also provides automatic mode as an option to work as point & shoot camera but it is the range of manual control which makes DSLR stand out. It has option to configure camera in full manual mode, shutter priority mode, aperture priority mode or program modes. If these terms sound unfamiliar or jargon to you, don't worry. You can read about these on internet and I will also be writing a separate post on this.
Nikon D5300 24.2MP Digital SLR Camera – A good option for Intermediate level photographers
The most important thing here is that, using a DSLR camera you have more control over the way you take pictures and manage exposure settings. Which will result in amazing picture quality considering various environmental condition in which we are taking pictures.
Another important feature of DSLR camera is ability to replace different lenses to fit different situations. The lenses for DSLR cameras will generally be of a better quality than those found on compact cameras which will result in better image quality. I will be dedicating a separate post on understanding various types of lenses used in DSLR cameras.
Nikon D3400 24.2 MP Digital SLR Camera – A good option for beginners
Another important difference between DSLR cameras and compact cameras is the size of image sensor. Equipped with larger image sensors, DSLR cameras are able to produce better quality images.
DSLR cameras are  generally heavier and larger in size compare to any other cameras mentioned here. Also you may end up carrying multiple lenses which will add more weight to you baggage. Also, a decent DSLR cameras cost way more than others.
This type of camera is more suitable for serious amateur and professional photographers who are very much into professional level of photography.
A Quick Summary
Camera Type
Specific Functionalities
Product View & Buying Option
Standard Compact Digital Camera
(also known as point and shot camera)
1. Fully Automatic
2. Decent optical zoom range (3x plus)
3. Respectable pixel quality (12 megapixel plus)
4. Very Compact in size
5. Good option for beginner photographers and also who want to travel light
Zoom Compact Digital Camera
1. Powerful zoom lens can go as high as 20X to 30X or even more
2. Automatic
3. Also comes with some manual exposure options
4. Compact in size
5. Good options for personal use and for capturing distant object pretty well
Advance Compact Digital Camera
(also known as bridge compact digital cameras or super zoom cameras)
1. Design is in between compacts and DSLRs
2. Electronic viewfinders
3. More manual control
4. Comparatively larger in size
5. Good option for photographers who want more control over the camera exposure settings and at the same time also looking for a longer zoom range
DSLR
(Digital Single Lens Reflex Cameras)
1. More flexibility and control to user
2. Configurable to full manual mode, shutter priority mode, aperture priority mode or program modes
3. Electronic view finder
4. Ability to replace different lenses to fit different situations
5. Lens quality is better than those found in compact digital cameras
6. Larger image sensor
7. More suitable for serious amateur and professional photographers who are very much into professional level of photography