I know, when you think of Las Vegas you undoubtedly think about the casinos and gambling, as well as the extravagant and overpriced shows. I personally never wanted to visit, as I'm not a gambler, and I have little money. Why bother when I hate cities anyways? Then I made some friends who lived there, and all that changed. They helped me discover the true beauty that Las Vegas has to offer… and it's definitely not the gambling. From awesome things to do inside the city to exploring nearby areas, particularly when you are on a family friendly visit to Las Vegas (did you realize how fast it is to get out of Vegas?! Yeah, it's a tiny city apparently!) Just like the previously published family travel to San Diego, there is so much that Las Vegas has to offer when visiting with your family, that you just never hear about. So skip the casinos, play UK slot games on your phone instead and check out these awesome family friendly attractions instead.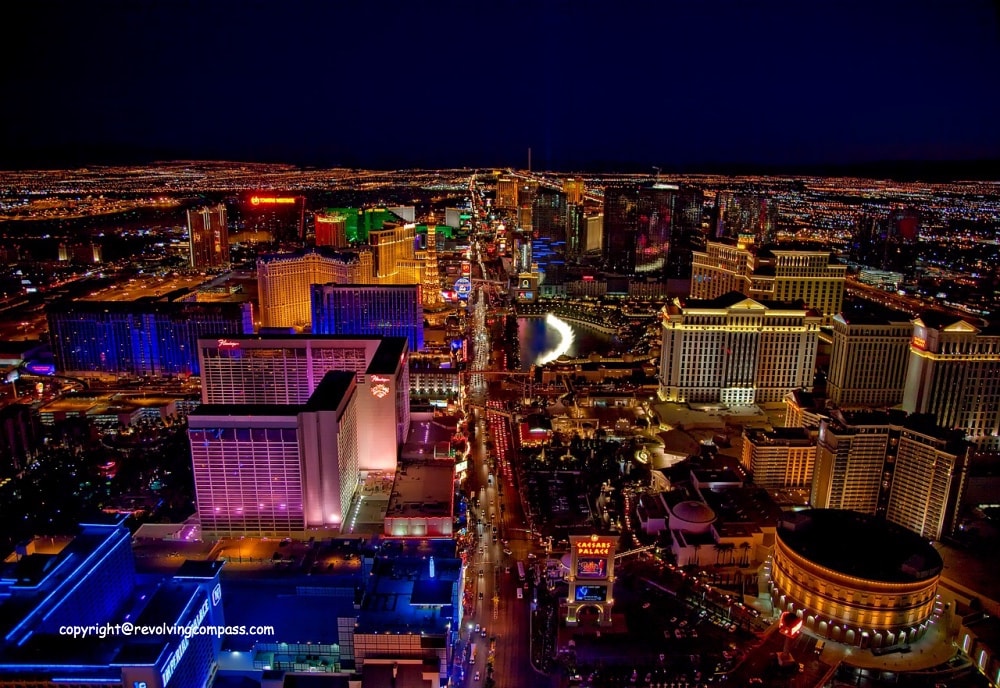 The Stratosphere Rides and Jump – An adventure filled option on a family friendly visit to Las Vegas
This is one of my favorite things to do in Las Vegas, and is totally great for the entire family. That is, if you're not afraid of heights! The Stratosphere Tower is the tallest tower in las Vegas, and can be seen from far and wide. You can simply head up to the observation deck for great city views, or have your try at the Stratosphere rides – one being the very tallest thrill ride on earth! There are three in total, the most fun being Big Shot, which throws you up the needle of the tower then tosses you back down.
Then there's my very favorite part: the Stratosphere jump. That's right, you can jump off this epic tower, plunging down for a seventeen second free-fall. It may not sound like long, but it's worth every moment. You're attached to wires, so it's sort of a controlled free-fall – somewhere in between bungee jumping and skydiving. While it's great for all ages, you definitely need to not be afraid of heights! If you feel like being more adventurous, you have a lot of other activities to choose from. Some of these include a thrill ride, views from the tallest observation tower, radius pool on the 25th floor. Then there's an elation pool, a fitness center and a full fledged spa – if you would like to indulge.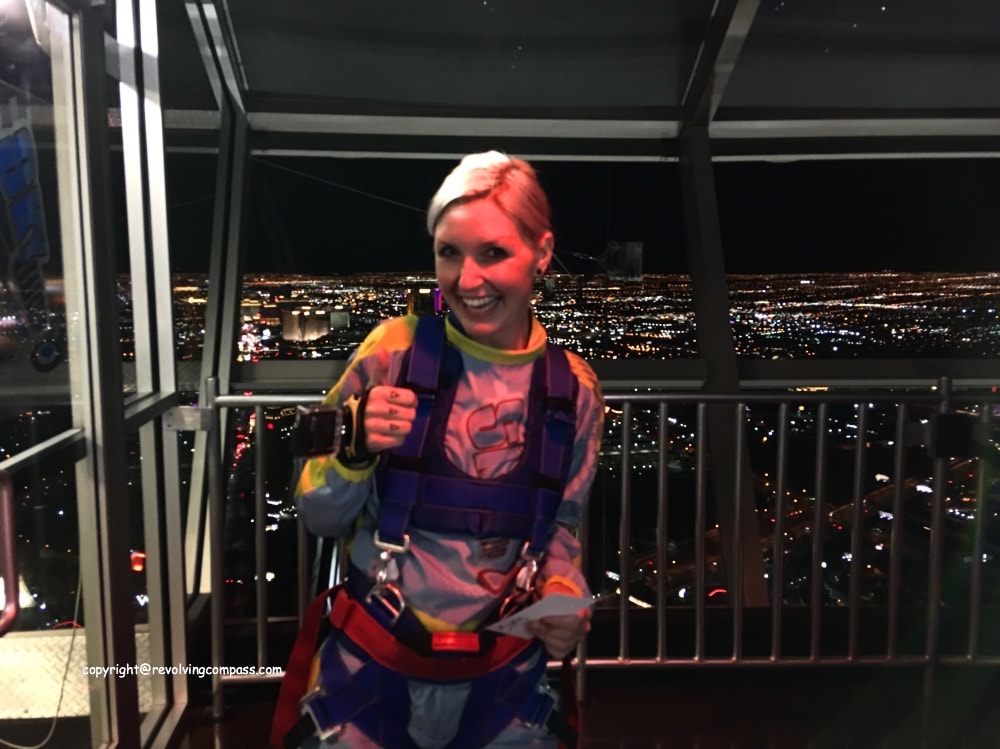 SlotZilla Zipline – Another adventure filled option on a family friendly visit to Las Vegas
Fremont Street is the main street in downtown Las Vegas, not to be confused with the insanity of the strip. The street is quite packed, but doesn't focus on gambling (though of course you can still gamble here, as with anywhere in Las Vegas). There are tons of different kinds of buskers hanging out, as well as live music, dancing, and my very favourite part: the zipline. SlotZilla Zipline takes you high above Fremont Street, viewing all the people bustling around below.
There are two options at SlotZilla: you can do the lower down zipline, in which you are in seated position as with most ziplines in the world, and you don't go quite as far. Or, you can do the big one – way more fun. You're higher up, and you're in full on Superman position. Yeah, it's pretty epic. There's even a giant TV screen you soar through as you look at the many people below and all the happenings going on. The line is 77 feet high and 850 feet long!!! Running from the east end of the street to the west, it is operational from 1:00pm to 1:00am on all days of the week. It's a whooping 12 floors slot machine, so there is no chance one can miss it's presence.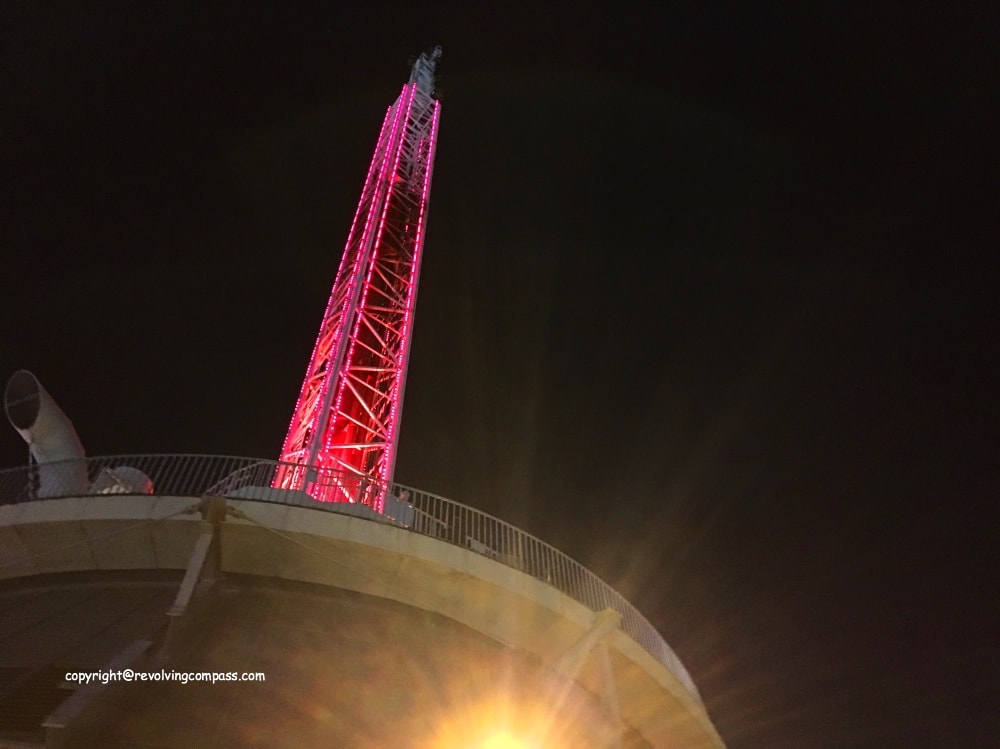 The experience begins on the second floor. You are first strapped to a harness and your personal belongings strapped to you. Thereafter, you will reach the zipline platform through an elevator. Again, any age can do this… so long as you aren't afraid of heights!
The Valley of Fire – A great option when on family friendly visit to Las Vegas
A short drive out of Las Vegas you'll find the Valley of Fire. If you enjoy the wonderful creations of nature, you'll love this. Unlike anywhere else I've been, the Valley of Fire is basically rocks and canyons that are unbelievably red in color. It's definitely a cool experience, and a great trip away from the business that is Las Vegas. So, if you are on a family friendly visit to Las Vegas, you might want to add the valley of Fires in your list of things to do. This is a natural creation spanning around a huge area of 46000 acres located 16 miles south of Nevada. The park actually derives it's name from the red sandstone formation that is one of a kind in the entire world. The reason to add it on a family friendly visit to Las Vegas is that when you are on such a trip, you look for options that everyone can enjoy. And this wonder of nature is one such option.
There is an elevation to the valley of fire as well, which ranges between 1,320–3,009 feet. Some of the sandstone formations in the park are believed to be 150 million years old!! The park has a visitor center where you can reach out for all the information you might need while visiting here. Plus they have various facilities for the visitors that include camping and hiking. When you are on a family friendly trip to Las Vegas and you visit here, you might as well include picnic in your list of things to do when in the valley of fire. And imagine, what a perfect and unique picnic spot it will make!!
Cars
Another thing to add to your list of things to do when on a family friendly visit to Las Vegas. Ever wanted to see the real Batmobile? How about the car that Bonnie and Clyde died in? Yep, you can see them all just a short ride out of Las Vegas. And they have everything. Take your photos and feel cool in front of the DeLorean from Back to the Future, you know you want to! And you doesn't love to experience a car ride when with their family. Thus, cars seem to be the perfect option for you to try out with your family.
The Shows – If You Can Afford Them!
Of course, there are always the shows, which I unfortunately didn't have a chance to check out on account of them being rather pricey. You can sometimes however find deals on Groupon or get a good price for a matinee show, so if you're flexible, price might not be so much of an issue. They have anything and everything, from magic shows to Cirque de Soleil. There are famous concerts and then there are shows by the rising artists and amateurs. S0o, you really have a lot of options to choose from. And what is best is that for many of these you can look for booking online. Some of the shows have tickets available across sites, and you can do a comparison before booking. Here's a list of some infamous regular Las Vegas Shows alongside their review and rating, which can help you decide which one to choose when you are on a family friendly trip to Las Vegas. I'm a bit upset at myself for not checking one out, but mark my word, I will next time I'm in Las Vegas!
In all, Las Vegas is way more than casinos and the strip, though the strip is definitely worth driving down at night to see all the spectacular colours and such. You'll see a ton of places you've seen in movies and photos, and it's definitely cool. Still, there are way better things to do in Vegas than merely gamble your money away on the strip. So check out these things and fall in love with Las Vegas!
PS: This a guest post by Danielle Ditizan – Like Riding a Bicycle