The mere mention of Thailand evokes images of exotic islands. Also picture perfect beaches. Plus azure blue waters and full moon parties. No wonder this drives travelers to well-trodden places like Bangkok, Pattaya and Phuket. Although, Thailand's real beauty lies beyond the conventional tourist hotspots. If you dig a little deeper, you can discover lesser known places which offer unique and delightful experiences. So, Want to know which are those hidden jewels? Dive into our round-up of the 10 most offbeat places in Thailand. 
Pai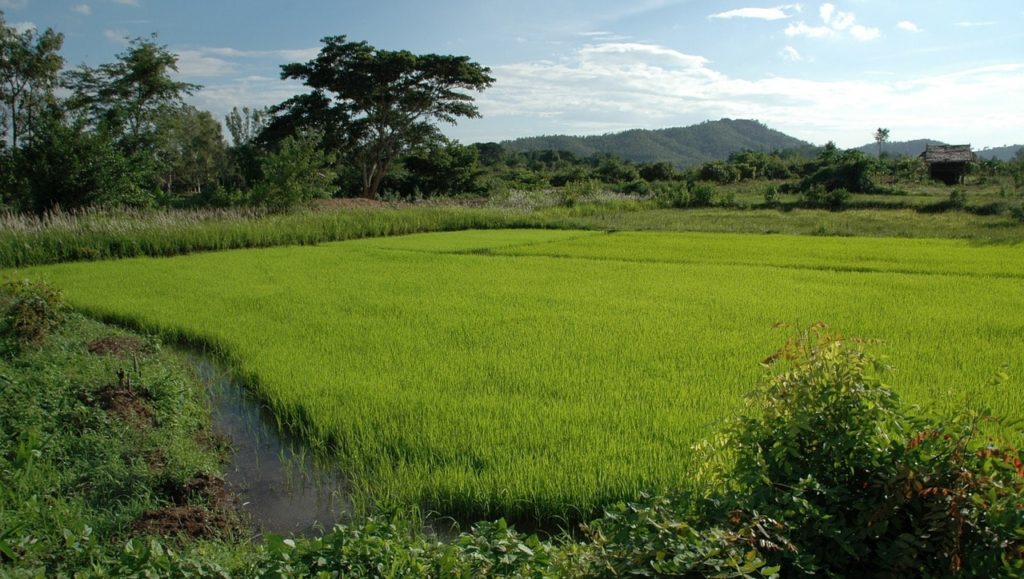 The backpacker paradise of northern Thailand, Pai is a scenic village tucked away in the mountains. It's dripping in lush greenery and fed by numerous waterfalls. Thus, it's the ideal place to be if you just want to bask in the company of nature. The best thing to do here is explore the countryside and all its natural wonders on a motorbike. And at nights, you can relax with a drink at one of the riverside pubs and mingle with fellow hippies. Since, at night the main streets of Pai fill up with all kind of street food vendors and market stalls.
Here you can enjoy many different varieties of culinary delights as well. And these include Indian, Chinese, Thai, Sushi, fresh fruit smoothies for the health cautious people and a lot of fried delicacies as well. Apart from the food experience, you can do a lot of other things while in Pai. These include visiting it's waterfalls, spending time in an elephant camp, exploring the hot springs, caves and canyons etc. All this together makes Pai one of the best offbeat places in Thailand.
How to reach
Take a flight from Bangkok to Chiang Mai. A 4 hour bus ride from Chiang Mai takes you to Pai.
Koh Lipe
Koh Lipe is the exotic island that you have always dreamed about. Milky white beaches, electric blue waters, plush resorts and friendly locals – it ticks all the boxes.  Straddling borders with Malaysia, Koh Lipe is one of the most remote islands in Thailand. And therein lies its appeal. Its waters are unbelievably clear, so you can snorkel just off the shore. When you are not living under water, you can walk through the tiny island and discover charming villages. Thus, it's location in particular makes it one of the awesome offbeat places in Thailand. 
How to reach
Take a flight directly from Bangkok to Hat Yai.  It's a 4.5 hour journey from there by van and ferry.
Sukhothai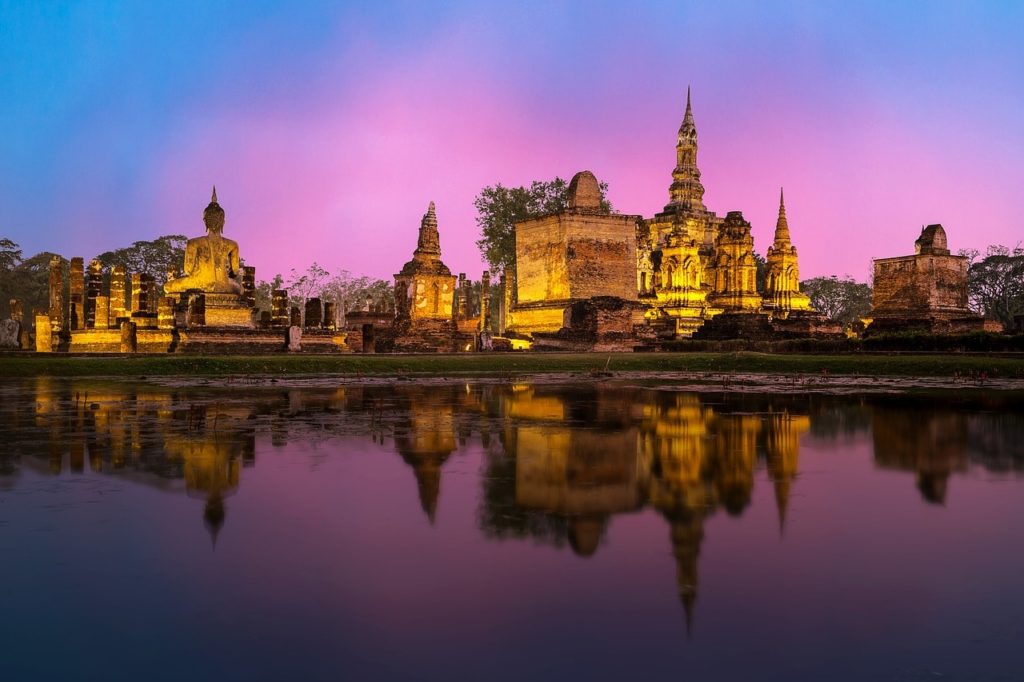 Sukhothai is Thailand's first capital. And home to tonnes of UNESCO world heritage sites.  With more than 200 historical monuments and architectural ruins sitting inside the Sukhothai Historical park, it's a paradise for the history buffs. You get to move past charming villages, gentle streams and lush green rice paddies while exploring the ruins. And the best way to do it is on bicycle. Thus, you must add it in your list of offbeat places in Thailand. Apart from the historical park there are several other places to visit in Sukhothai. Particularly interesting are the several cultural tours that are arranged from there.
How to reach
You can reach Sukhothai by bus or train in 7-8 hours from Bangkok or Chiang Mai. You can take a flight also from Bangkok to Sukhothai.
Khao Lak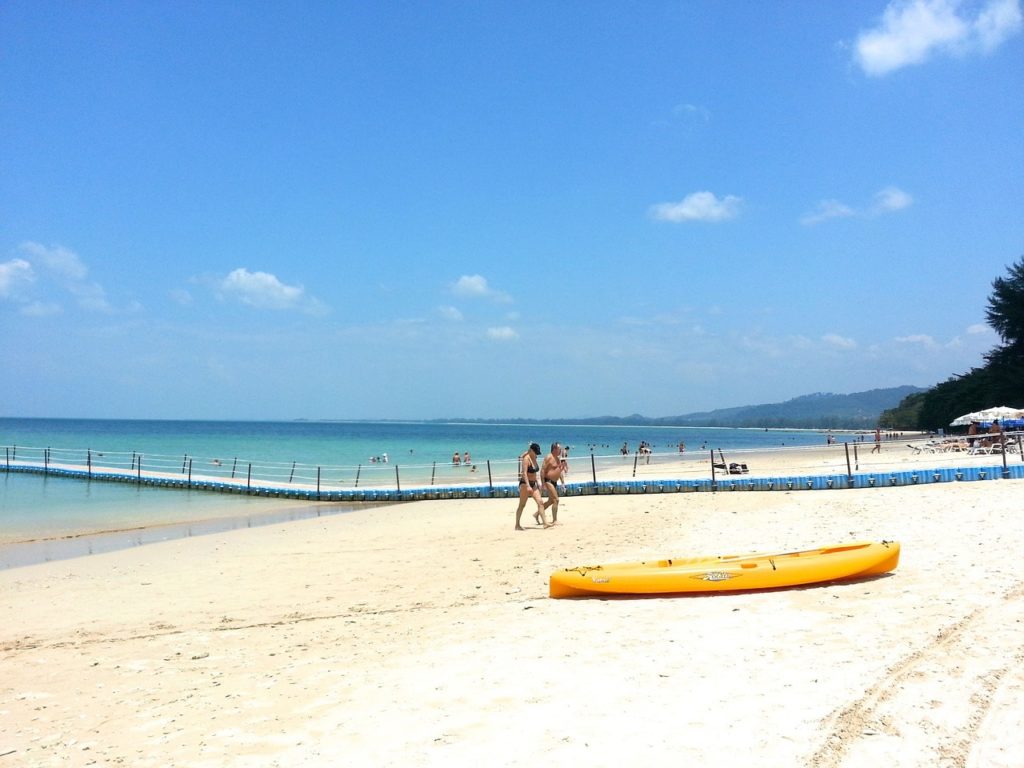 Just a few hours off Phuket, Khao Lak is one of those places where nature and tranquility is always within touching distance. If you feel stranded in the chaos of Phuket, Khao Lak is the perfect escape. Since, with a dreamy combination of rainforests and unspoilt beaches, you get to experience the best of both worlds. Sans the crowd. If you ever get tired of lying on its flour like sand, you can just take a walk through the jungles. Thus, this becomes one of the favorite offbeat places in Thailand is one of the favorites. The surrounding hills along this paradise are home to three different national parks of Thailand. 
There are several islands around Khao Lak that can be easily explored from here. These include Similan Islands, Phang Nag Bay, Surin Islands, Khao Soak and several others. These islands are each unique with respect to their offerings. While you can tent around in Similan Islands within reserved natural spots, in Surin Island you get excellent spot for scuba diving and snorkling. So, don't forget to plan day trips to these beautiful surrounding islands while in Khao Lak.
In fact, south east asia is full of wonderful beaches. You might as well like to browse through this list of best beaches in south east Asia.
How to reach
Khao Lak can be reached from Phuket by road in 2 hours.
Koh Lanta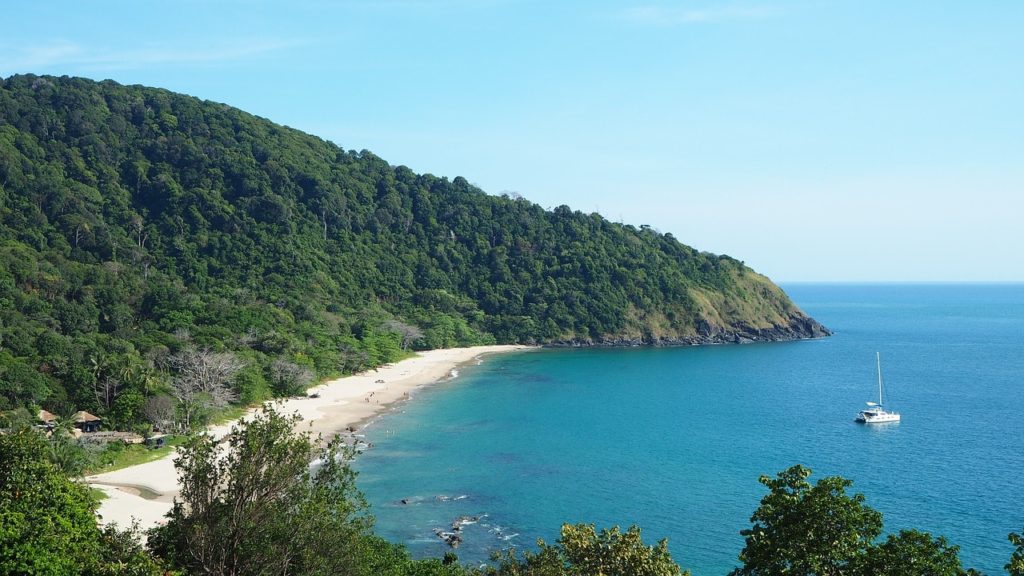 Another one of the offbeat places in Thailand that must not be missed. Koh Lanta is the epitome of a tropical paradise. Serving the perfect cocktail of untouched beaches, sparkling blue waters and lip-smacking food, it is one of those places you just can't get enough of. Its dive sites are considered to be some of the best in the world.  Needless to say, the first thing you should be doing is plunging into the waters.
On other days, you give in to its mellow ambience and just lounge about its gorgeous beaches. If you are one of the adventurous ones, you can hike through its mangroves or kayak around the island. And the evenings are best spent sipping on your favorite drink while watching the sky change colors.
How to reach
It can be reached from Phuket or Krabi by ferry in 2 hours
Koh Mook
Koh Mook is another hidden gem close to Koh Lanta. The island is widely known for the emerald cave. As it is one of the most unique natural wonders out there. Partially submerged in water, you have to swim through the cave to appreciate its true splendor. If you time it well, you can watch the walls of the cave reflecting the color of the waters. And that's not all. Because, at the other side of the cave lies a beach. Although the island is far removed from tourism. Still, there are plenty of stay options catering to all kinds of travelers. And if you look around a bit, you might even stumble upon some really cool bars.
How to reach
Take a short 45 minutes ferry from Trang or a 4-hour ferry from Krabi to get to Koh Mook
Kanchanaburi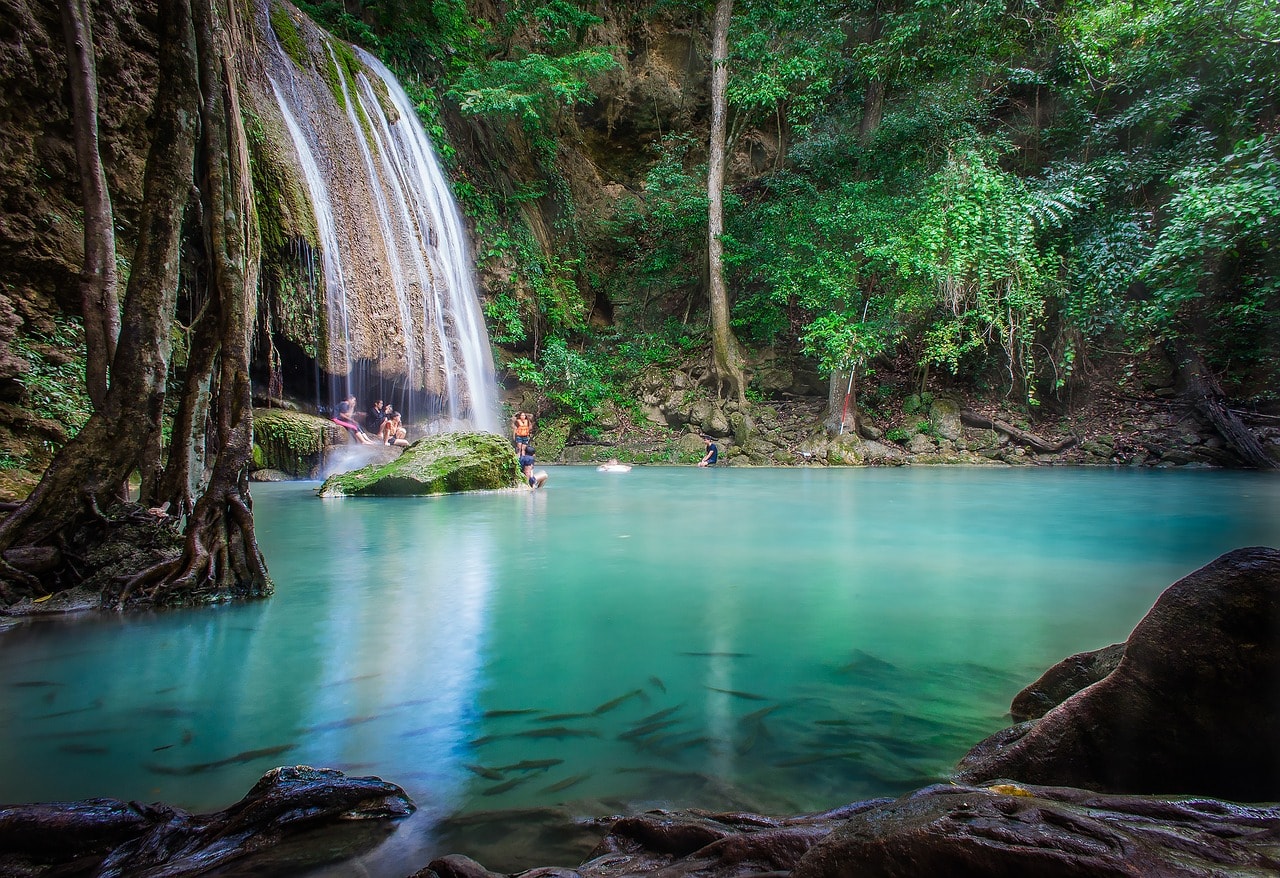 Kanchanaburi is the place for nature lovers and history buffs. Its passport to fame is a bridge over the river Kwai. It featured in a movie of the same name. And the bridge was built by Allied POWS (prisoner of war) as a part of the Thai-Burmese railway. Since, many of them lost their lives in the process, earning it the nickname "The death railway". Thus, these historical sites make it worth the visit. Also, Kanchanaburi is home to the Erawan national park, a land of mind-blowing waterfalls. So, when you are not revisiting history lessons, take a hike through this scenic park and discover its stunning waterfalls. And don't forget to add Kanchanaburi to your list of offbeat places in Thailand that you can visit.
How to reach
Kanchanaburi is a 2-3 Hour ride from Bangkok. You can either take a cab, bus or train from Bangkok to reach Kanchanaburi.
Phetchaburi
Phetchaburi is a sleepy town which is quite popular among Thai locals, but tourists haven't caught on yet.  Its narrow lanes, ancient temples, old teak shop houses give it a timeless ambience. Throw in some amazing food and beaches and you have the perfect getaway. While you're here, don't forget to check out the gigantic cave shrine of Tham Khao Luang. And if you arrive between May to December, you can even spot Bryde's whales. Actually, almost half of Phetchaburi is covered by dense national Kaeng Krachan National Park. And here lies some of the best hiking trails and camping locations of Thailand. Also, there are some beautiful beaches and waterfalls to enjoy here. Thus, Phetchaburi makes for one of the best offbeat places in Thailand.
How to reach
Take a bus or a train from Bangkok to reach Phetchaburi in 2-3 hours.
Nakhon Ratchasima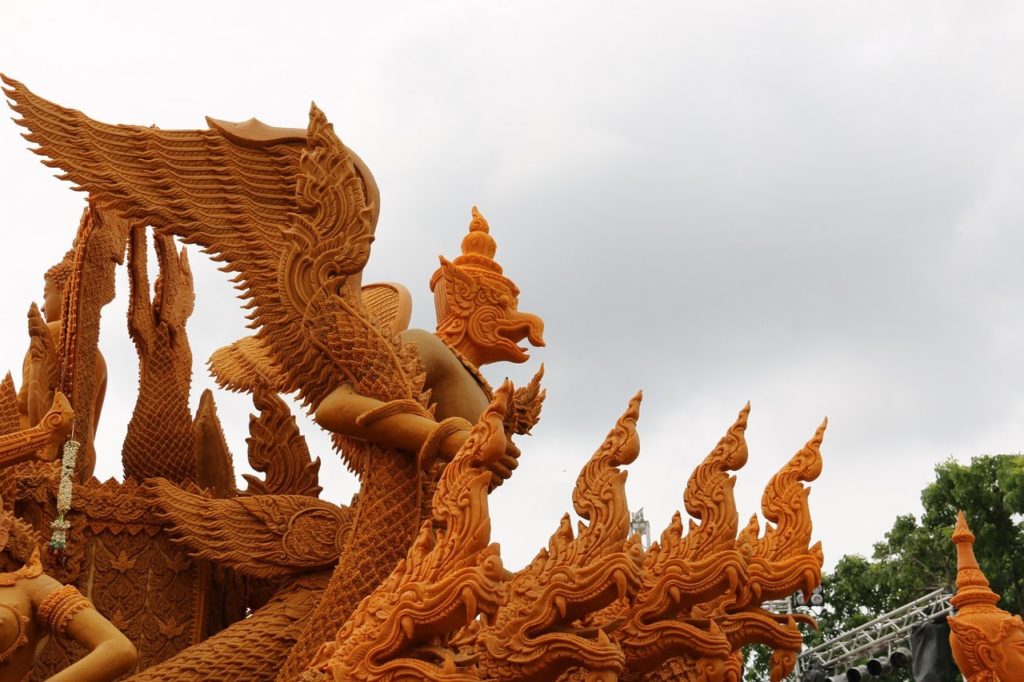 Nakhon Ratchasima is usually nothing more than a pit stop for travelers heading to Khao Yai national park. But if you dig a little deeper, you will find that it's a lovely place in its own right. Surrounded by lush green rice paddies and home to the forests of Khao Yai national park, it is a treat for nature lovers. The town's 1000 year old ruins have an uncanny resemblance to the world famous ruins of Angkor Wat in Cambodia. Thus making it a place which must be put in the list of offbeat places in Thailand that must not be missed.
How to reach
Take a bus or a train from Bangkok to reach Nakhon Ratchasima in 4-5 hours.
Koh Kood
One of the last remaining untouched islands of Thailand, Koh Kood is the sort of place you go to disconnect from civilization. Its white sand beaches are perfect to string up a hammock and read that novel you bought. And when you are tired of lolling about in the sands, you can explore the island's jungle clad interiors, sleepy fishing villages and coconut tree plantations. Or, get a soothing open air Thai massage. Water babies can splash about in its turquoise seas. Or just leisurely kayak around the island. Thus, it makes for one of the perfect offbeat places in Thailand that one can visit.
How to reach
It can be reached from Bangkok by bus and ferry. The total journey duration would be 7 hours. 
Edit: Many of you have asked after this post, how much time it would take to cover all these places in Thailand. Well, it really depends on how much in details you want to explore these places. Here's a nice guide to plan your Thailand itinerary for you. And here's a perfect 3 week Thailand itinerary for you to look into.  Coming to your question, assuming if you were visiting all of these places, as well as the cities near these. I would say, it will easily take a month's time to cover everything, assuming medium to slow pace of travel. And believe me, these are natural wonders. So, you must not rush through them. Rather, give yourself time to soak into the beauty of each one of these places that you choose to visit.