We did a week long trip to Shimla-Manali in November 2015. Although a week is not enough to explore both Shimla-Manali, half of us had been there previously. So, rather than hopping from one site seeing destination to another, we were looking for a relaxing getaway from the daily hustle and bustle of life. We planned this trip as a big family group. So, it was as much of a family gathering as a trip. Due to the slow indulgence we spent a very nice and memorable time with our family.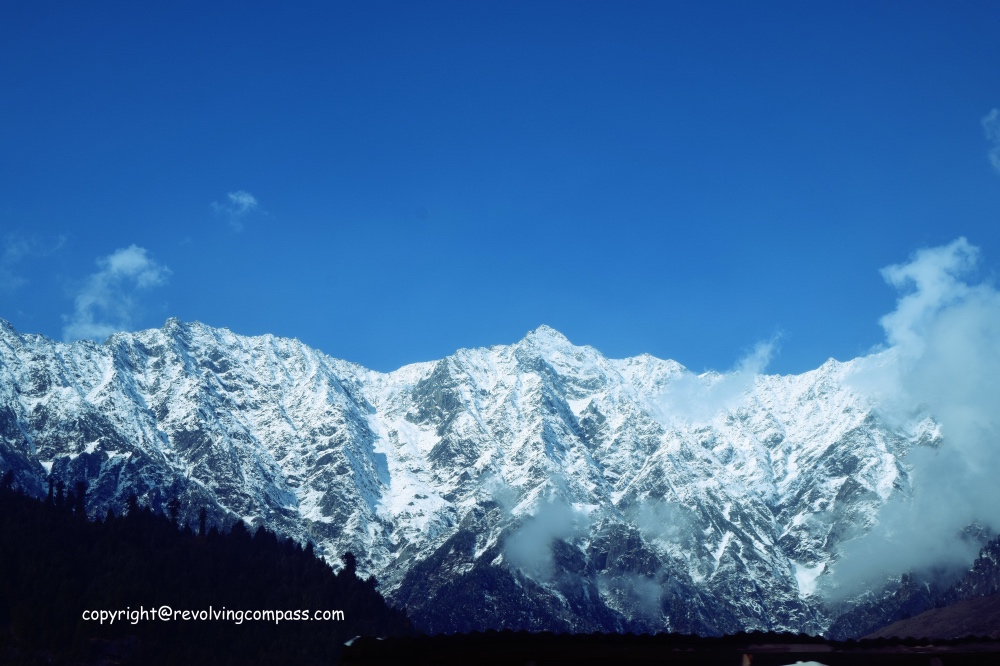 Initial planning
Commute decided for Shimla-Manali
We planned our Shimla-Manali trip almost 3-3.5 months in advance. Once we decided that we wanted to head to Shimla-Manali, the first thing we did was to book our flight tickets. So, next we booked flight tickets from Bangalore to Chandigarh. From Chandigarh, we booked 2 cabs for the whole week. These cabs were supposed to take us on a round trip journey of Chandigarh -> Shimla-Manali -> Chandigarh.
Accommodation finalized in Shimla-Manali
Then, the next thing was to find a nice accommodation. However, this took some time and considerable research. For this, we slowly narrowed down to the places of our interest. Finally, we arrived on one each for Shimla-Manali. Although this was the start of winter holiday season, the places were getting booked fast. For a good deal and accommodating some specific requirements that we had, we cut down on third parties and directly dropped mails to these hotels and home stays. Then we compared the quote and the facilities and decided on the one we actually wanted to book. You can read here in detail about our accommodation booking journey in Shimla. 
Actually, we got a nice resort in Manali, before our Shimla accommodation was finalized because there was a little less rush in Manali compared to Shimla. (Manali is located at higher altitude due to which, many tourists go to Shimla and return from there rather than extending their journey till Manali. As a result, at least in off peak season and starting of the tourist season, there is far less rush in Manali compared to Shimla). Actually. we had almost given up the hopes of finding a place in Shimla that would be able to accommodate all our requirements and suit our budget as well, when we finally stumbled upon this homestay and booked it. Finally, we were done with all our bookings for Shimla-Manali trip almost 2 months in advance of the travel.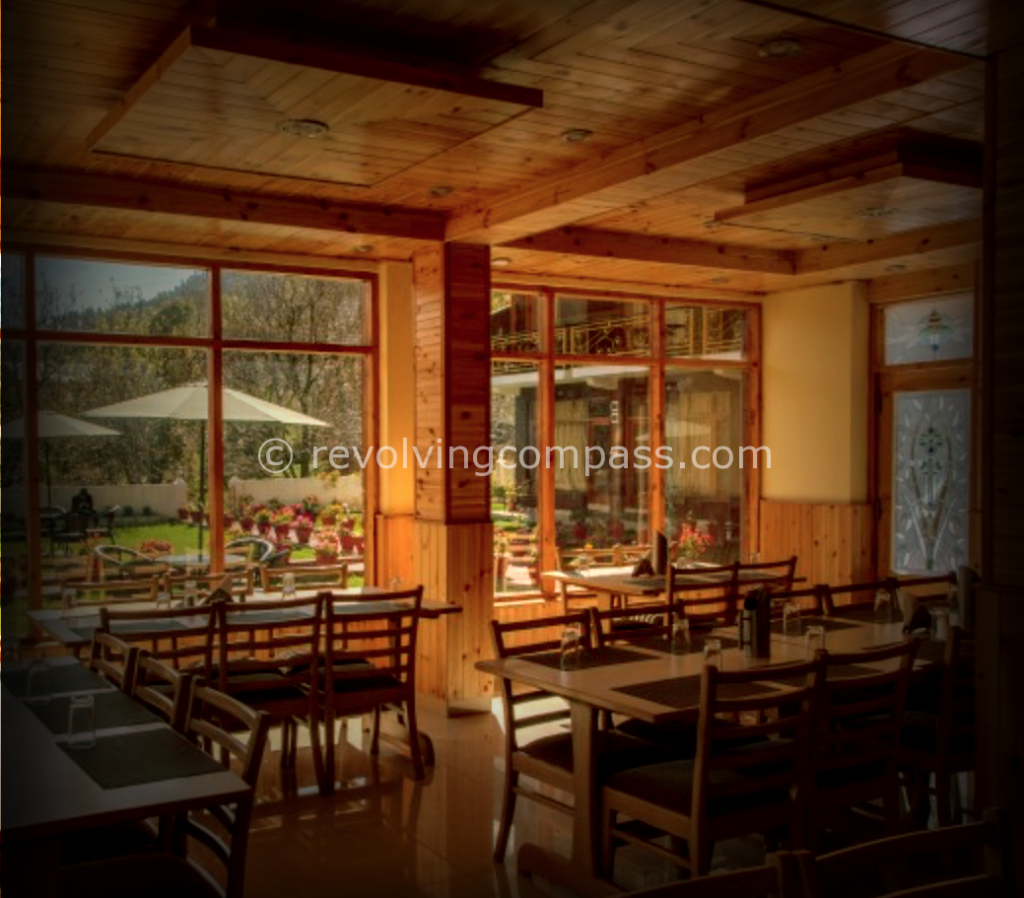 Finally the journey starts
Day1 : Bangalore – Chandigarh – Shimla
Finally, the day of the tour arrived (Oh my! How we counted days since the tour was finalized and the bookings done 🙂 ) We had booked early morning flight to Chandigarh. As a result, we reached Chandigarh early in the morning. The rest of our family joined us from Delhi at the Chandigarh domestic terminal. (Delhi to Chadigarh has very good road as well as rail connectivity. Our family chose to travel by the morning Shatabdi express train that took them just 3 hours to arrive at Chandigarh).  From here, we started straight for our journey to Shimla. The cabs were ready as soon as we exited the Chandigarh airport. We hopped into the cabs and were already on our way to Shimla. The road from Chandigarh to Shimla is very scenic. We took a halt in between for lunch.
Shimla
Finally, we arrived at our homestay in Shimla by 7 in the evening. The host generously showed us around the whole place (we had booked the complete homestay). After an exploratory walk around the whole place, we chose our rooms and settled down. After getting fresh we had a nice home cooked dinner which the host himself served. Over the dinner, we talked to him and saught his opinion to decide upon our next day's itinerary. He was generous enough to fill us in with lots of information on what to see and where to go. Post dinner, we had little chit chat and finally we retired for the day.
Tips:We were constrained by time, so we choose the shortest path to Shimla. If you can, we would highly recommend to take the kalka – shimla toy train to reach shimla. Checkout this post to get all the information on how to book, when to book and anything else you need to know about the toy train journey.
Day2 : Naldehra, Ridge and Mall
The next day, we started our day with home cooked breakfast. Then we spent some time relaxing on the huge terrace of the homestay where sunlight was abundant and the soft and warm feeling in the winter month was adorable. Next we started on exploring the town. We had been to most of the main attractions of Shimla before. So, we went straight to Naldehra trekking path on the recommendation of our cab drivers. While we walked through the whole trekking path, our parents boarded the ponies available at the start of the trek. We walked slowly, syncing in the natural beauty that surrounded us, taking breaks and relaxing through the trek.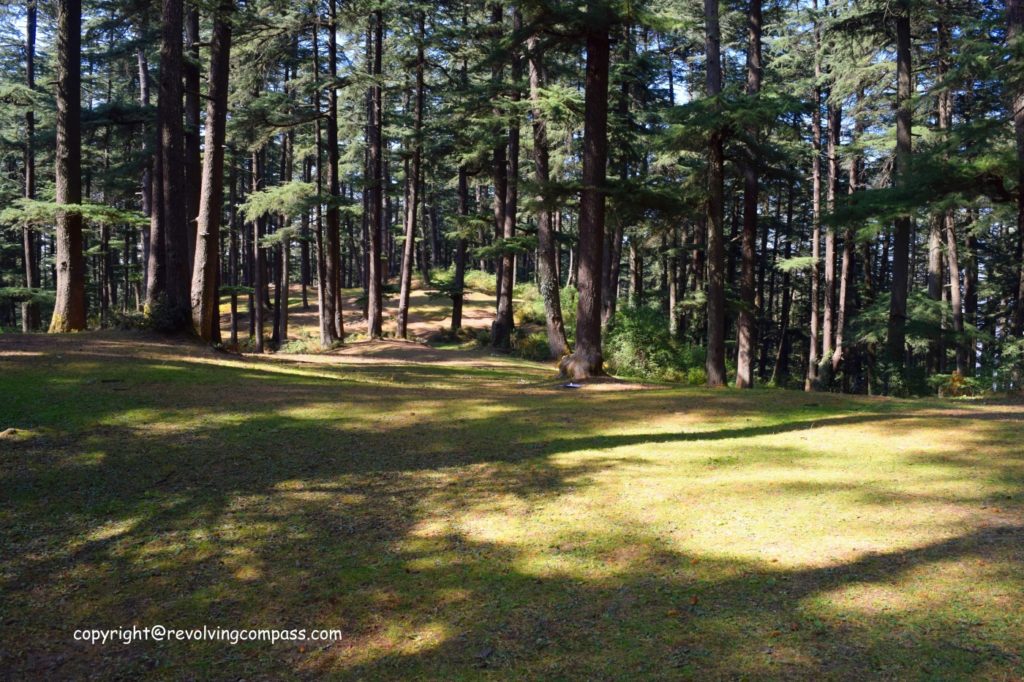 Finally we arrived at the narrow stream of water and then the golf course ahead. From here, we returned back through the same path and by the time we reached back at the starting point, it was lunch time. We had lunch at a nice small restaurant nearby. The view of surrounding hills from here was awesome. By the time we left the spot, it was already well into the afternoon. I guess it was around 3pm. So, we decided to head next to the ridge and the mall road area.
Ridge and Mall
From the Naldehra trek, we headed to the ridge post lunch. Upon reaching the ridge, we relaxed for some time, sitting on the rustic benches and talking merrily. Post that, we had some pretty photo sessions done right on the ridge. We had evening snacks here, some had hot momos and some had ice creams. (It's always a delight to enjoy an icecream in the chilling cold weather..isn't it? The ice cream doesn't create a mess by melting away in your hands when the weather around is cold 😀 )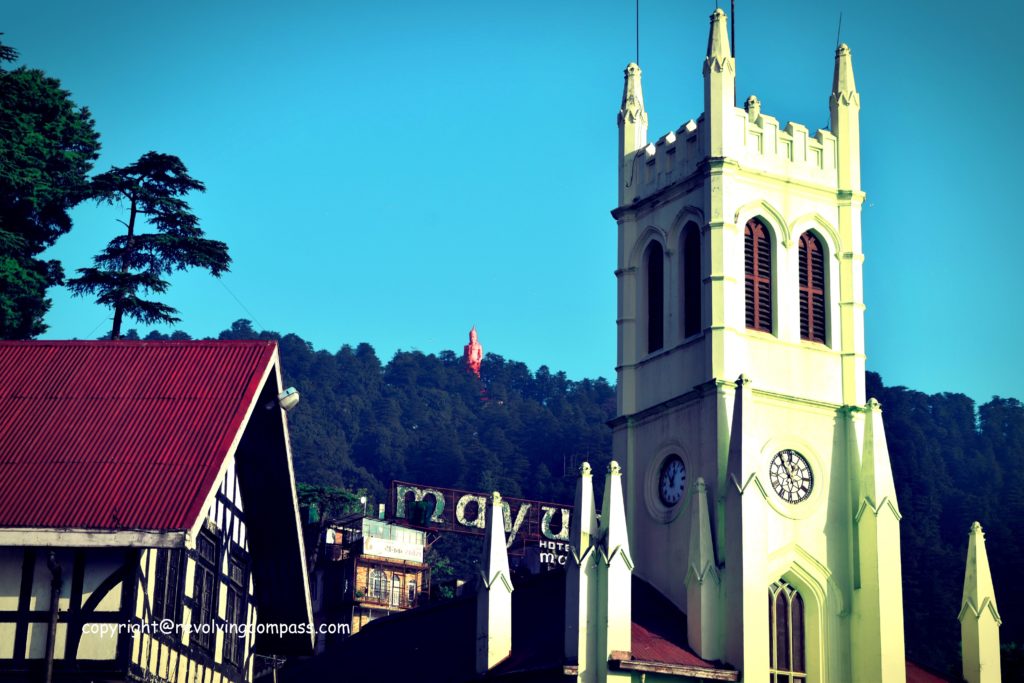 From here, we started strolling down the mall road, stopping at the shops in between to pick some little souvenirs here and there. We walked our way till the government installed lift. (The lift is located at one end of the mall road. You can easily get to the lift by walking straight across the mall road. You can also take direction from locals and the shopkeepers. There is a board near the lift that would point you in the right direction) By the time we made it to the lift, it had turned dark and from the way towards the lift we could see the whole town dazzling in red and yellow lights. After taking the lift, we arrived down at the lower bazar. Our cabs were waiting here for us. From here, we headed back to our home stay.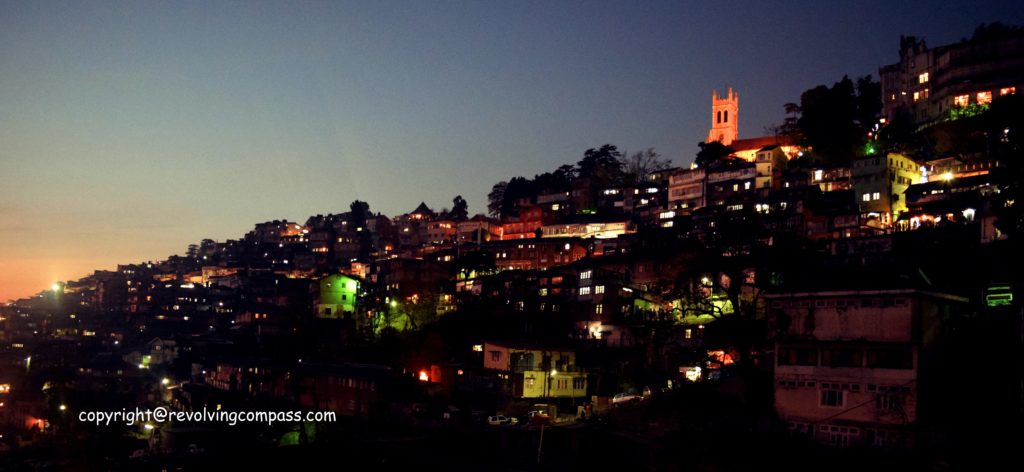 Tips: There are several attractions in Shimla, many of them are near the ridge and mall road. We would strongly recommend you visit some of them as per your liking. You can also take a heritage walk along the ridge-mall road area, that would cover many buildings and sites of historical importance. Checkout:
11 must see places in Shimla
Day3: Tara Devi temple and Sankat Mochan Temple
Today, post breakfast, on the owner's recommendation, we started off to Sankat Mochan Temple. We spent quiet some time here, offering our prayers to different dieties. We also rested in the huge courtyard of the temple, marveling the magnificent views beyond.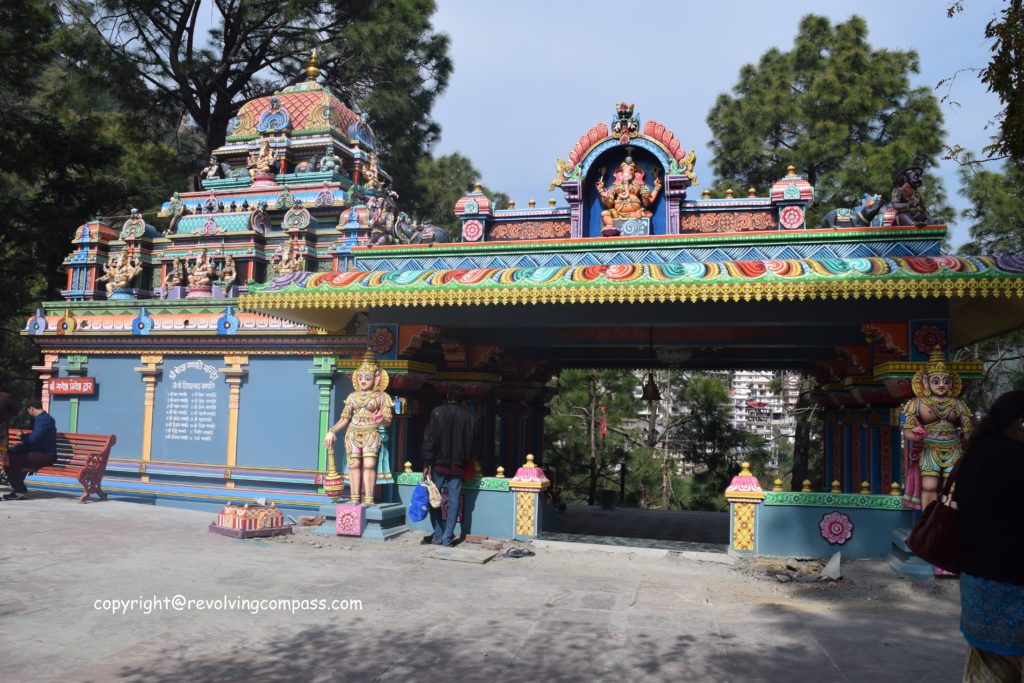 From here we headed to Tara Devi temple. Tara Devi temple is at more elevation compared to the rest of Shimla. By the time we reached here, weather had changed and it was turning cloudy. We offered our prayers here, spent some time relaxing and then decided to call it a day and head back to our home stay. It seemed that the clouds were going to get denser and at some point it was going to rain.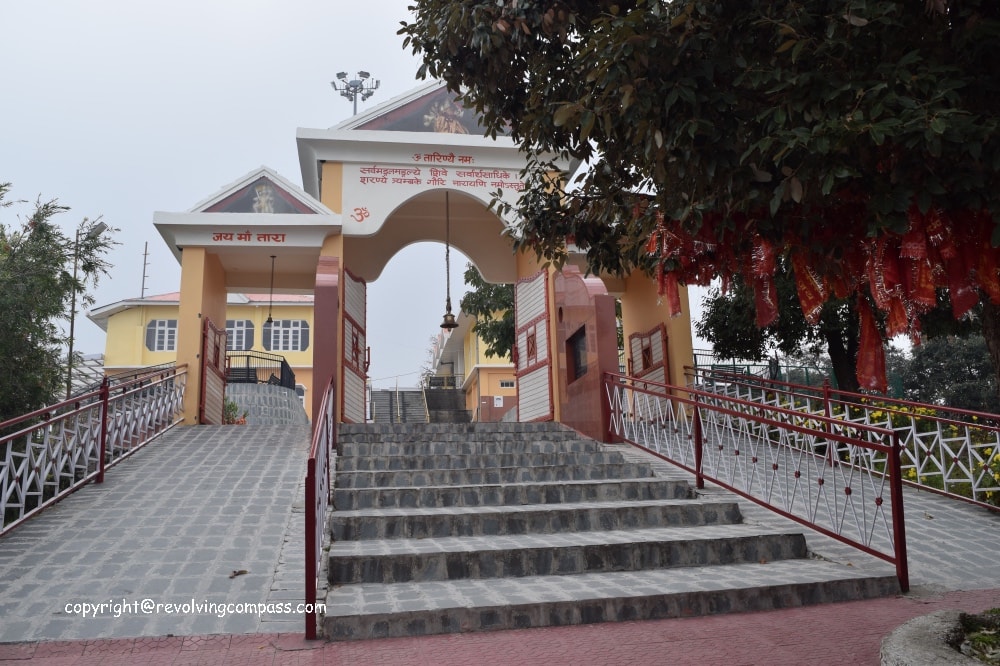 We had lunch en-route and by the time we reached back, it was around 4pm. I went straight to the roof of the homestay. It was a delight to see the black dark clouds hovering over the mountains. (Many call this kind of weather gloomy but I have a special love for the hovering clouds, particularly when amidst nature) The next day, we had to start quiet early for Manali. Because of this reason also, we thought to let our parents and kid relax for the day. Sitting on the terrace, we enjoyed witnessing the formation of black clouds over the mountains until it started raining. Then we headed back to our rooms to enjoy some fresh hot coffee.
Tips: If you are headed to Shimla for the first time, we would highly recommend to stay for a few more days. There are several other places of interest to cover in and around Shimla, and many activities to do, all of which we didn't cover in this trip. You might be interested in including some of them in your list. Check out these post links for further details:
11 must see places in Shimla
10 offbeat indulgence in Shimla
Day4: Shimla to Manali road trip
The next day we started quiet early in the morning to Manali, since the Shimla to Manali road trip takes around 7-8 hrs. You would be forced to go slow, not only because of the steep climbs and hairpin turns but because the whole drive is so scenic, you would want to indulge into the natural beauty by stopping several times in between and driving slow through the extra scenic patches. Read the details of our drive from Shimla to Manali here. No doubt, it is one of the most scenic road trips that we have taken in India. At Kullu, we stopped near the government emporium to browse their collection of shawls and woolen garments. The collection was nice. Thus, some of us bought a few things. From here, we started straight to our hotel. Finally, we arrived at our hotel by evening 5pm. Then we checked-in, got fresh, had dinner and slept.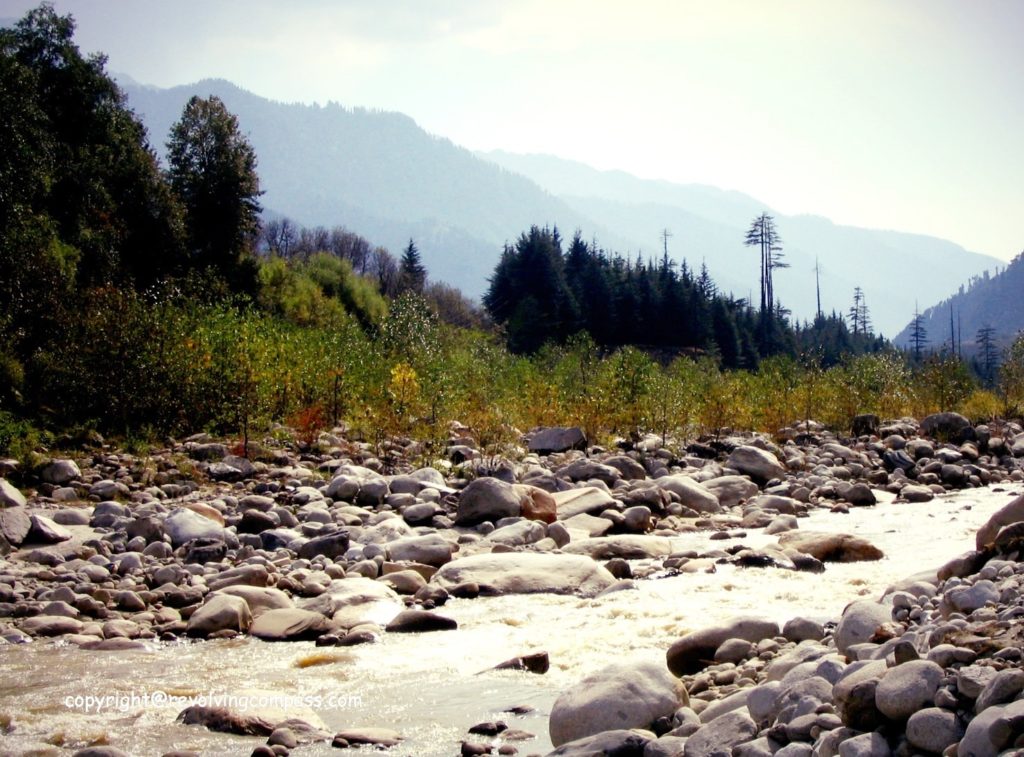 Day5: Hidimba Temple, Manu temple, Mall Road, Monastery & Club house
Hidimba Temple
Our resort was located quiet close to Hidimba Devi temple. Morning post breakfast, we headed straight to the temple. Adjoining this temple is the Manu temple. We offered our prayers at both these temples. The temple premise is quiet huge. We around the temple premises for quiet some time. There are green fields extending all around the temple, with tall deodar trees. Fresh air greets you in whichever direction you decide to head. Beautiful small shops offering Puja material line up the entrance of the temple. The temple is very ancient and beautiful. We spent some time here. Then we headed to our next destination – the Mall road of Manali.
Mall Road & Monastery
Next we went to Mall road, Manali. This is the main commercial hub of the town of Manali. After strolling from one end to another, looking on the offerings, we settled for lunch at one of the restaurant. Post lunch, we headed to the monastery adjacent to the mall road. This is a beautiful , colorful small monastery right next to the Mall road of Manali. You can ask locals for direction to the Monastery. As you reach near it, you will see threads of wire. Several colorful papers are hanging on these threads, marking the presence of a Monastery. After visiting this Monastery we crossed the mall road once again to head towards the Manali club house. On our way, we peeked into some of the shops. The woolen garments and dress materials in this market seem to be really worth a buy. The cost of material is very reasonable while the quality seems good.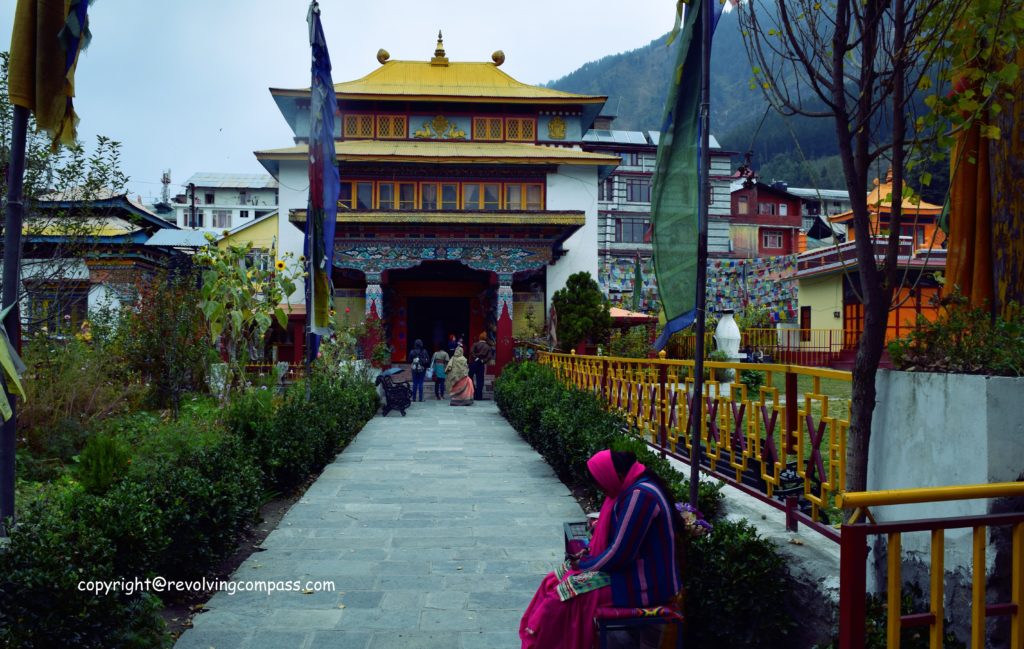 Club House
Next, we headed to the Manali club house which is located at the banks of the river Beas. The club house houses a shopping complex and offers seating adjacent to the river bank. Most of our time was spent here exploring the grounds, and some doing a little shopping in the complex. However, to be honest, I was quiet disapponted on the commercialization of this club house. I had been here almost 15 years back with my parents. The place was so much more charming then. You could go right upto the bank of the majestic river flowing near it and sit on the stones. However, now the river is reduced to a meager stream and there is no way one can go upto its bank. There are vendors all around and overall the place looks like a huge shopping complex cum ratery than anything else.
Finally, from here, we returned back to our resort as it had started to drizzle a little. We decided to gather in one of our parents room and order coffee as it was getting cold.
Turn of weather and back to Hotel
The resort had an excellent view of snow clad mountain peaks through the full glass window of each room. While we were chatting, we observed that slowly it was actually snowing on the upper slopes of the hills. Steadily the whole area was getting covered in a fresh blanket of snow. It was such a delight to watch. Tonight it had turned quiet chilled in Manali, there were cold waves blowing and rainfall steadily happening all through the night.
Day6: Solang Valley and Rohtang Pass
The weather again took it's turn this morning and we were greeted with fresh sunshine and clear weather. We headed to Solang Valley today. The way to the valley is stunningly beautiful, with snow clad mountains visible all around. As they had received a good dose of snow last night, they looked even more beautiful. The valley looks mesmerizing surrounded by green mountains wearing white caps. We walked around, and rested here, taking snaps, admiring the beauty of nature and just sitting, doing nothing. I couldn't help picturing this vast expanse in winter months of December and January. The valley seems to get a good dose of snow at that time. Thus it becomes a hub for snow sports, attracting tourists from far and wide.
From here, we wanted to head to Rohtang Pass. Alas, because of the snow the day before, it was not possible to go to Rohtang Pass. We went uphill till the point the roads were clear of snow. Finally we reached Gulaba, the highest point accessible, and it was totally worth it. Fresh snow from the night before covered the area, forming a soft fleece all over the grass. We played in the snow, walked around enjoying every bit of it and snapped some beautiful pictures. (however our 1.5 years old was concerned, looking at the snow and thinking there was tons of milk spilled around!! :D) . We returned from here back to our hotel by afternoon and then relaxed for the day as next day we had full day journey back to Chandigarh.
If you have more days at hand, we highly recommend a road trip to Ladakh from Manali. It can also be done from Srinagar, and on your way back, you can land in Manali.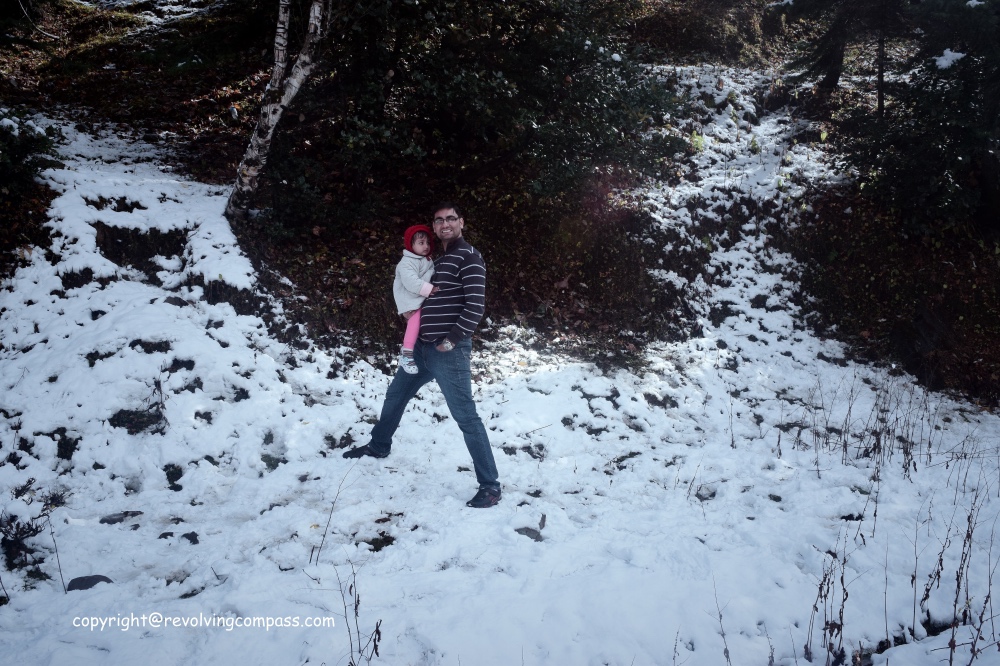 Tips time
Tips: one of my fondest memories of Manali is picking fresh apples from orchards, when I had been here with my parents long long back. We also visited an apple sorting unit and picked delightfully fresh apples from here. If you happen to visit around September mid, that would be the time of apple plucking and sorting in Manali. Do visit an apple orchard. The locals will be very happy to show you around. They will tell you about the huge volume of apple harvest, different varieties and other relevant details. If they are happy enough, they might as well gift you a basket of apples – for free!! To enjoy while you walk across the roads of Manali.
Day7: Manali to Chandigarh
Finally arrived the last day of our awesome trip. Today we started quiet early in the morning for our trip back to Chandigarh. We had breakfast on our way after crossing Kullu in one of the road side dhabas (small restaurants). And we are going to remember this breakfast for long. Since here we had the most amazing aalloo paraths, tea, coffee and toast. Then we drove and drove, descending one mountain and ascending another, capturing memories of incredible natural beauty around. Until we reached Chandigarh at 4 in the evening. From Chandigarh, we had our train back to Delhi around 6 in the evening. We reached Delhi by 10 at night.
In Conclusion to Shimla-Manali trip
In conclusion, our Shimla-Manali trip was one of the most memorable trips and quiet close to our hearts. Since, our complete family was with us on this trip. Hence, we hope to do more such trips in future and bring informative and interesting stories to you.Thanks for reading. If you are planning a trip to Shimla-Manali and have any queries, feel free to contact us or leave a comment for us, we will get back to you as soon as possible.
You might as well be interested in: