Let me introduce you to 'us' – Abhishek and Neha – beyond the travel blogger that you have met. We come from a small towns of Bihar, India. And we discovered each other during graduation. A few years later we tied the knot. We are both full time software engineers by profession. And we both love to travel. But wait … no, we didn't know that before. And it took us quiet some time to discover this.
And the journey began at Mysore
Our first journey together post marriage was a one day trip to Mysore.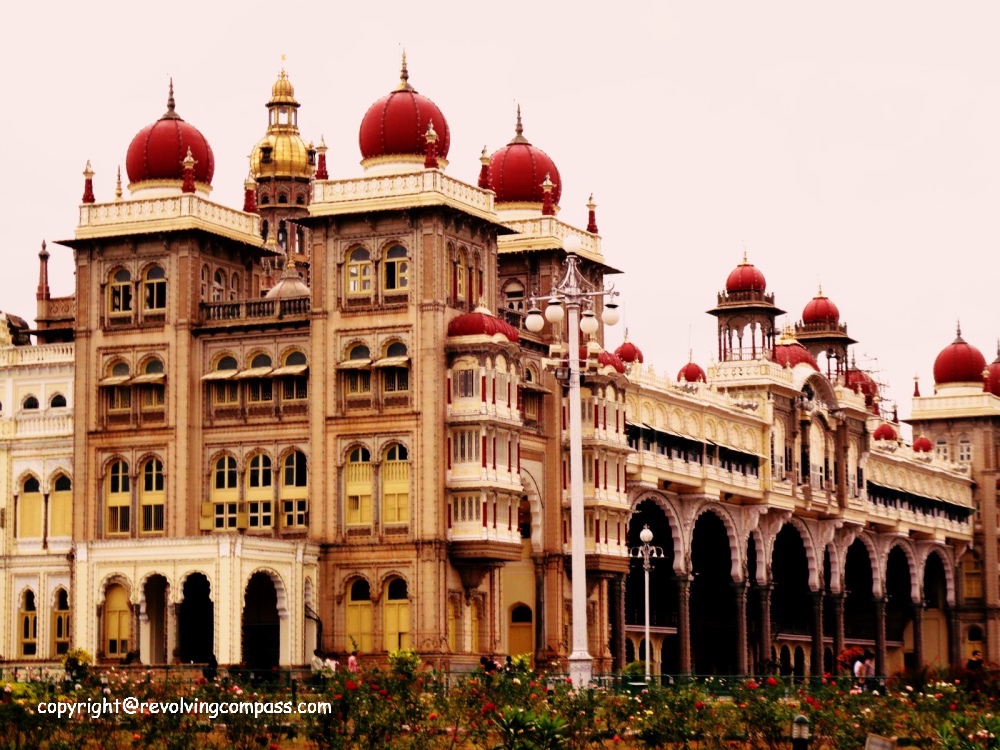 Soon, Ooty followed
And immediately after coming back from this one we exclaimed – 'that was nice!. Let's do more of it'. So, the next month there was a long weekend. And we booked tickets to Ooty  during this monsoon month . People said you are crazy, if you have got to visit Ooty go in the summer months of March – May. It will be raining all the time. But we thought, let it rain. After all we love the clouds and the rain. Let's find an accommodation and go for a relaxing weekend. And thus found a cozy hotel – Sagar Resort. It was raining all over, so, we were doubtful initially. But this was our first real trip to a hill station together. We enjoyed it so very much. And we returned back home refreshed and rejuvenated.
Next we traveled to God's own country Kerala
Although we are both software professionals, our domains are poles apart. We are quiet different by nature too. I love reading, music, painting while Abhishek is more of a couch potato. (When it comes to entertainment, you will mostly find him switching channels in front of TV). When we discovered our new secret – together we love traveling and discovering new places – we were more than delighted. However, we had to go slow, we had just been a couple of years into our jobs and we didn't have many leaves to spare. After few months, we visited Munnar, Thekkady and Allepey in God's own Country Kerala, India.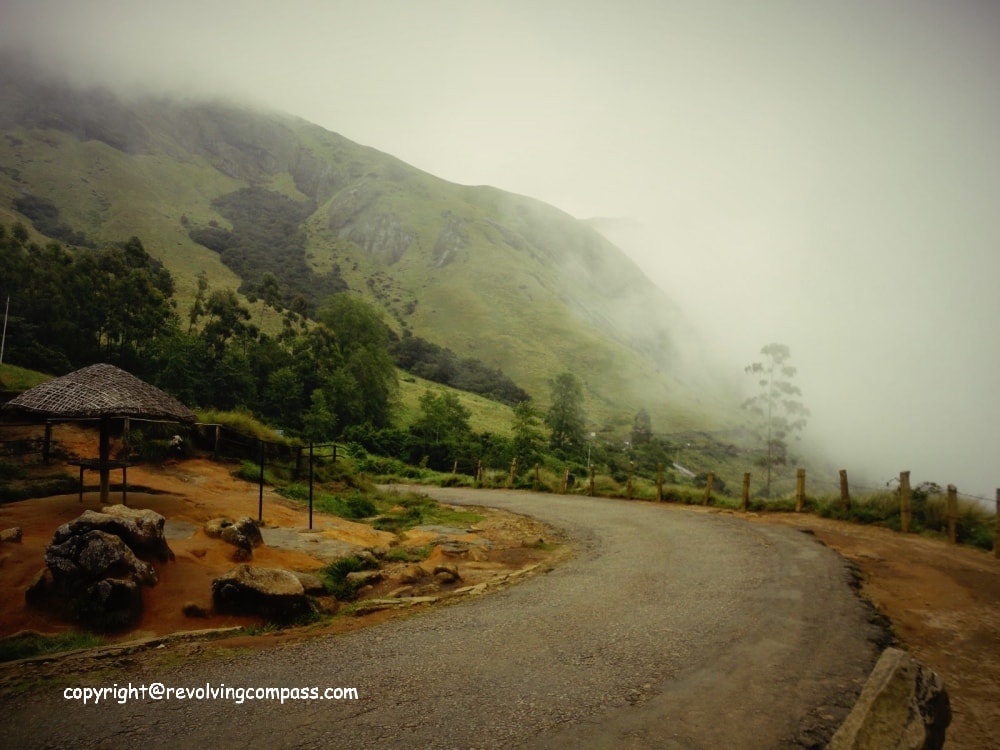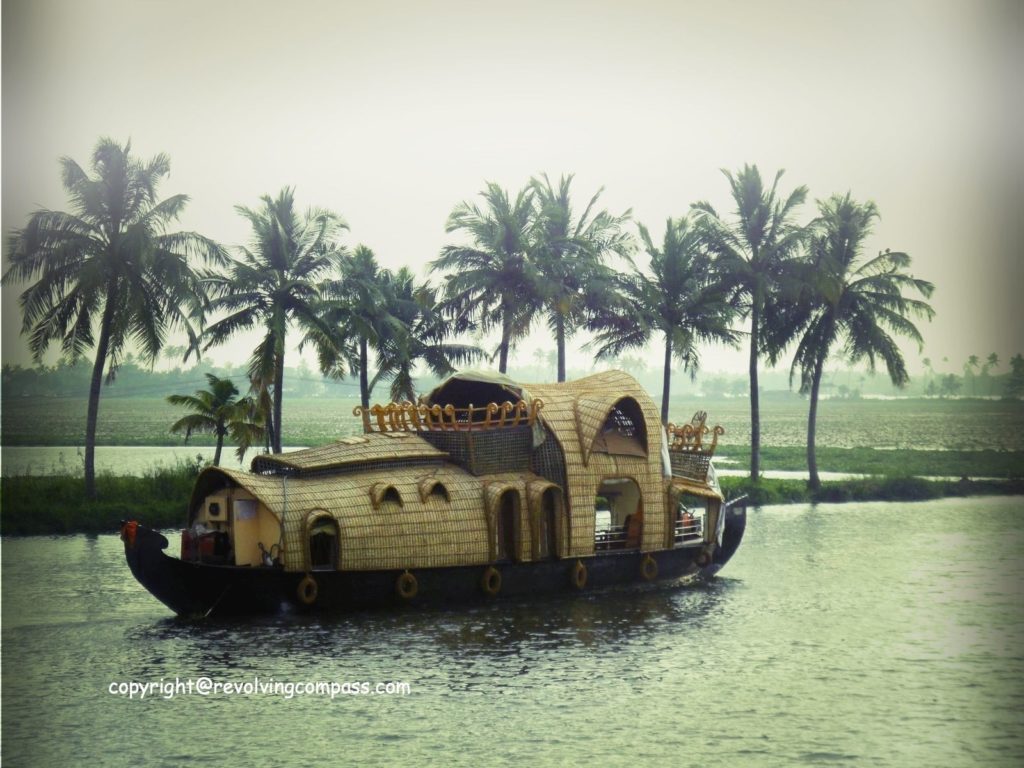 The trip proved to be very satisfying. We were mesmerized by the natural beauty of Kerala. Spanning from the mystic mountains of Munnar to the backwaters of Kerala, we got to experience it all. It turned out to be a lovely trip.
And then we went to Kodaikanal & Goa
Then next year, we romanced the beaches of Goa and the hills of Kodaikanal in Tamil Nadu. We visited Kodaikanal during the new year time. Unlike other tourist destinations that get sprawling with tourists and mostly overbooked during this time, we found Kodaikanal to be quiet serene and offbeat. The weather was also very pleasant. Overall, we loved the four days that we spent in Kodaikanal.
This is when Abhishek decided to start writing about our travel experiences. It was for the sheer joy of capturing our memories into our posts and then re living those moments again and again through the posts. This year, we also bought our first car.
Our fist self drive to Lepakshi soon followed
We decided to hit the road as often as possible. Few weekends later, we drove to an offbeat weekend getaway from Bangalore, Lepakshi. We totally totally loved this one. Lepakshi is one of hidden gems of South India. It is a very beautiful offbeat place. It has a very ancient temple and an adjoining bull temple. There are so many interesting legends associated with this place.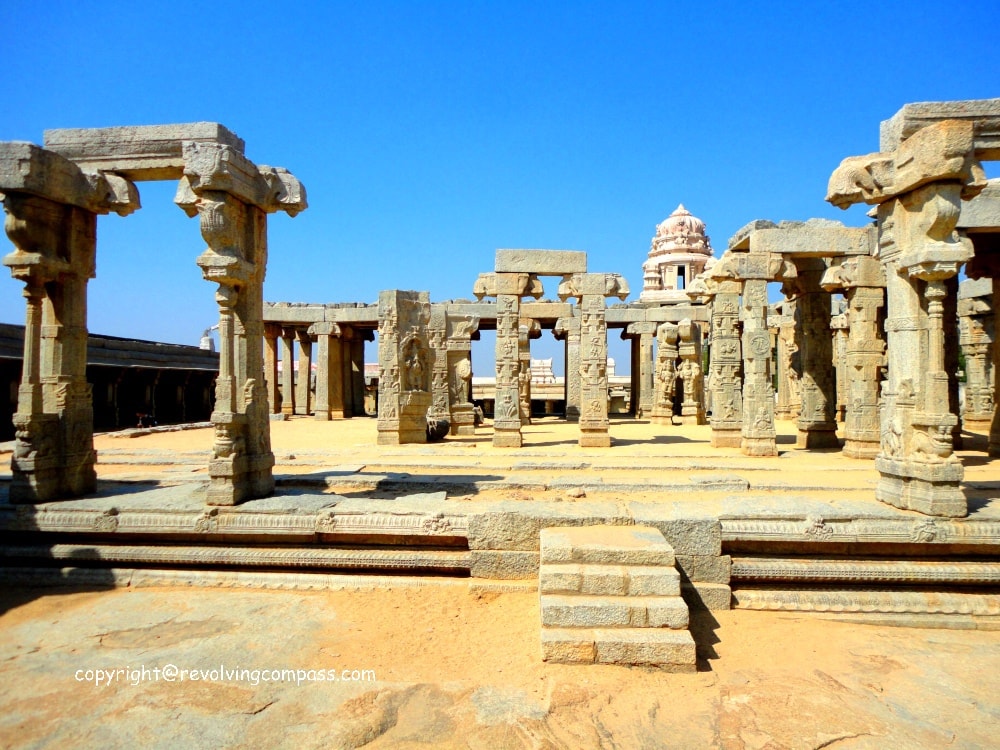 And then we drove to Pondicherry
Soon after returning from Lepakshi, we drove to Pondicherry. It was in the hot & humid season of April, but we still enjoyed our Pondicherry trip, particularly Auroville and Paradise beach in particular. We spent two days in pondicherry and they filled us up with unforgettable beautiful memories. We returned back from the trip with double the energy.
But then the unspeakable happened
But you know, its not a secret that life doesn't go so smoothly all the way. Next month our parents came to visit us. We decided to take them along on a trip to Chikmaglur, Karnataka. We hit the road early in the morning and were very very excited for our next journey. About two hours later, on Bangalore – Mangalore highway, a trolley being drove by a drunk driver hit our car. Everything changed in a moment. We all were badly bruised. Abhishek and Dad suffered fractures. Myself and Abhishek were given stitches. Dad was admitted in hospital for a week and then bed ridden for another 6 months. It took lesser time for us to recover from the injuries, than it took to recover from the emotional and mental stress that it imposed upon us. Its rightly said that time is the best healer. We recovered slowly with time.
Then life slowly turned back to normal
Life took its turn again. We were graceful that we all were alive after the cruel accident. And soon I was expecting. Almost an year post the accident, our bundle of joy arrived. We got happily engaged in nurturing our baby. All this while, when we couldn't travel, we still kept traveling through the travel accounts of fellow travel bloggers. However, having got the taste of travel and discovered how much we loved it, how long could we have contained ourselves. As our baby grew and things went more and more back to normal, we decided to hit the road again. When Aashi was 6 months old, we flew with her to our hometown. We learnt valuable lessons on how to travel with a toddler.
And we started off for Hampi and other destinations
When she turned 10 months old, we went on a trip to Hampi on new year eve. This was our first trip out of home with her. To our immense pleasure we discovered that she enjoyed every bit of the journey as much as we did. There was no stopping us now. We went to Kodaikanal once more, then to Shimla and Manali , then Goa once more. She enjoyed every trip thoroughly.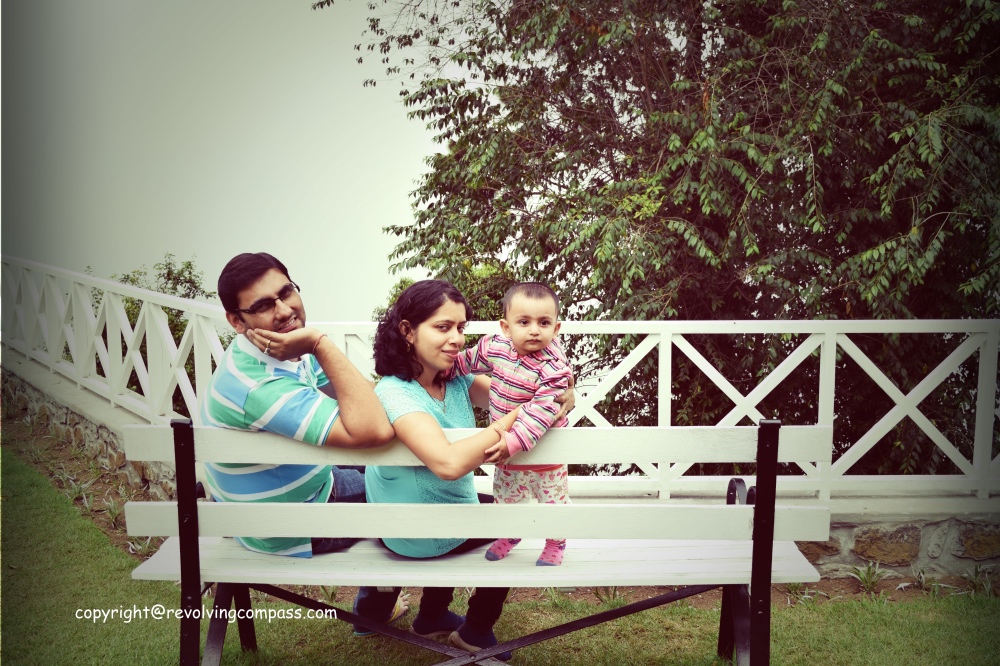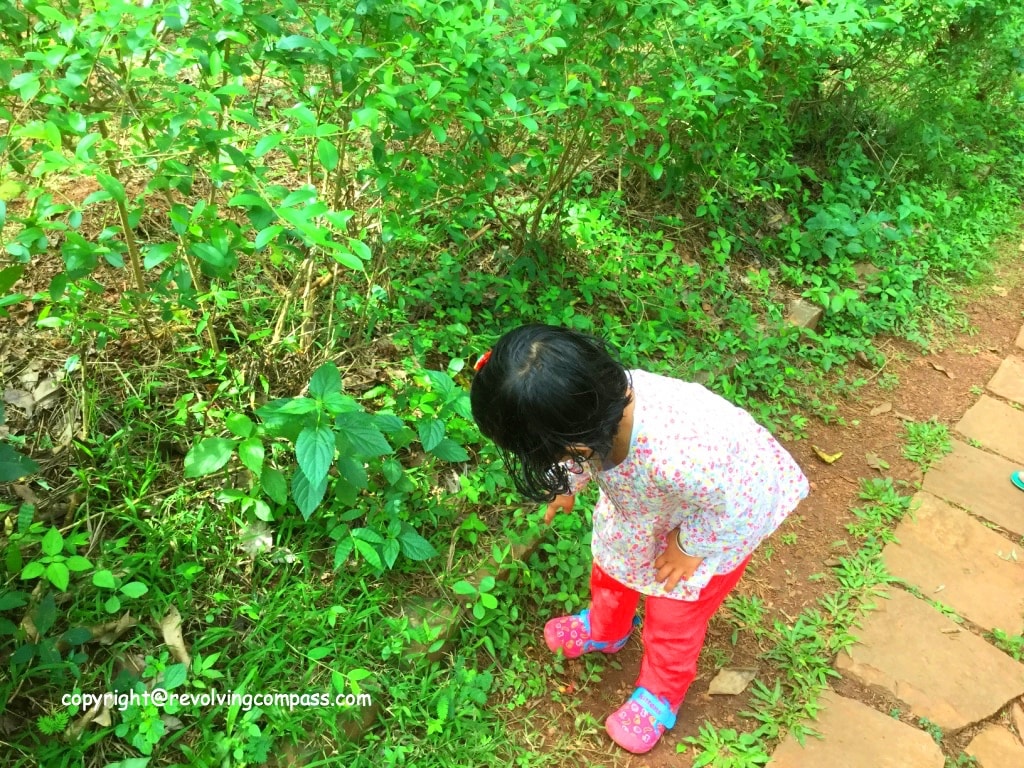 After coming back from Shimla, we thought we were ready to start narrating our travel stories once again. This time, we want to take it to the next level. We want to be slow, steady but consistent. We want to get to the level where others can get as much sheer joy reading our narrations as we get from reading our fellow bloggers. We want to break from our routine 9-5 one day and take on travel as our full time profession. There is so much to see, so much to do…we don't want to stop anymore, we want to grow our wings and we want to fly…
Conclusion
So far, in the two and half years of her journey in life, Aashi has been to Hampi, Kodaikanal, Shimla, Manali, B R Hills, Jaipur, Udaipur, Kumbhalgarh, Ranakpur, Mysore, Mahabalipuram and many other places. We also try to take her on outings inside the city itself, that are closer to nature, like the Gerry Martin Farm. It seems so much more meaningful than taking the rounds of the malls. We aspire to take as many more trips with her in the future as possible. And as she grows, she will be filled with the happy memories of these trips. Also, she will grow up learning about different cultures and traditions while enjoying her trips.
"We don't want to just exist, we want to live….."