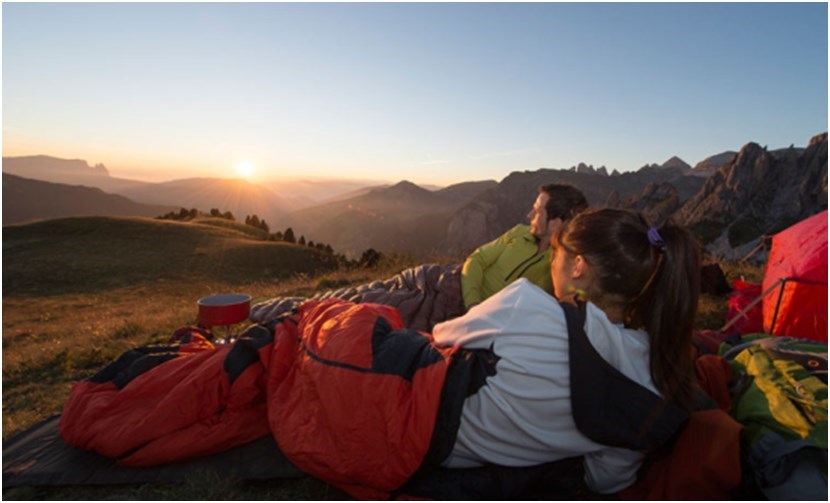 Guest post by Josheph Anderson
Failing to know what gadgets will be able to help us out when we are traveling. Well, this is pretty much the story with all of us. We can't take all the stuff that is in our home while we travel, right? So, we've to pick stuff smartly. Actually. there are lots of gadgets like sleeping bags, comping tents, and backpacking tents. These make your great journey  and traveling with best experience from awful to awesome. So, here is our list of Travel gear for when you're on the go. Let's dive in.
Luggage tracker
First Thing first. To start with, let's face it, while traveling the one most annoying thing that happens with commuter is that they somehow lose their luggage somewhere. And most of such scenarios happen while boarding and de-boarding. So, there is a need to make use of something that will not only be able to help us from tracking our luggage down when it'll go missing. But also, will make us feel secure and safe. So, imagine, how convenient it will be if we were not to worry about out luggage getting lost.
This is where our first travel gear, a Luggage Tracker comes into the picture. While a Luggage tracker is nothing but a small devices fitted with a GPS chip. But, it can be conveniently monitored via your smartphone. And also through PCs via the app. There is a device called 'Trackdot' that uses the GSM technology to send and receive alerts to the owner. And the only downside of this tracker is that there is a monthly, yearly and a lifetime subscription fee. The fee has to be paid to get the tracking functionality to work. When the device is under 30 feet from you, it starts sending a notification.
A high capacity Battery bank
Power banks are very popular travel gear these days. As, the smartphone won't last for more than 12 hours a day on a normal day of usage. So, people have been purchasing power banks from many manufacturers nowadays. One of such battery pack travel gear is offered by Anker. The Anker PowerCore sports a whopping 20,100 mAh battery inside that can charge your smartphone almost ten times (Varies with smartphones). Thus, this is a must-have accessory. Particularly, while you are traveling. As there is a lot of chances of traveling to places where we often don't have a steady charging point. And this is where the use of such battery bank travel gear comes into play.
Multipurpose Wi-Fi router
Now, who doesn't wants to remain connected to the outside world while they are traveling? Well, in this era where people have this tendency to remain connected to the internet 24×7, staying away from it, can be a bit annoying. This is especially for those who are bloggers. Or who are invested so much into their business that they need to check for many things online.
This next travel gear is just perfect for such people. HooTooTripMate Elite Wireless Travel Router. Which is a multi-purpose Wi-Fi travel router. Apart from providing a Wi-Fi Hotspot supports. It also does streaming audio, video and other media to other connected devices by just placing any USB drive in the USB port of the router. And a 6,000 mAh battery is sufficient to run the device of many days. This 6,000 mAh battery can also be used as a power bank for charging other devices. All of these makes it an all-rounder travel gear.
Waterproof Phone case
Click on the image to buy
The Fre Series Waterproof Case is for all the people who like to have fun while being drenched in the pouring rain. This would be the ideal case for all the people who are planning on having an adventure trip in a water park. Not to forget, if you are visiting a beach or even if you are attending a poolside party, you can prevent your phone from being wet. And while trekking, or traveling to remote destinations, it becomes all the more useful. Thinking to travel during the rainy season but afraid that your phone might get wet and damaged? Well, this is then just the right travel gear for you.
A Selfie Stick
Click on the image to buy
We all have come across the idea of taking selfies on the go. And while traveling also we all wants to click the perfect pictures of ourselves, without having to ask some stranger for the favor. After all, selfies are the fashion of the era. But, with so many people accompanying together it is very had to capture everyone in the same frame while clicking the picture. And this is where the selfie stick comes into the play. You can always enjoy taking great pictures with the Fugetek Professional High-End Selfie Stick. It can extend up to 49 inches and have support for the GoPros cameras also.
Final words
Well, there are still a lot many things left for us to enlist. All the above-mentioned items are pretty much the basics that you might just need while traveling. Please let us know in the comments about your personal favorite gears that you like to take with you on the go. For instance, if you are into hiking and camping, choosing a sleeping gear that best suites you can be tricky. Checkout this informative post on the best sleeping pads for backpacking . And we will be happy to include some of those in our article in future. Telling you about the best possible models that are available in the market.
Author Bio
This is a guest post by Josheph Anderson. Joseph Anderson is a writer at Progearguides.com. He is an avid camper and loves exploring new technology related to Fitness, sports and biking. He loves learning new things and Providing his reviews on the same.