This has been a great month for Revolving Compass. It received the Versatile Blogger Award from Nicole Anderson of Camping for Women. And it also got into the directory of top travel blogs in India 2017. For a blogger, every award, every recognition no matter how big or small is a proud moment. And to be recognized by a fellow blogger is the best that can happen to one. Because when we are recognized by a peer, it comes with the best judgement possible – about our work, our way of writing, our strength and weakness – they know it all. So, we are really thankful to Nicole and the Camping for Women who honored us with this great recognition.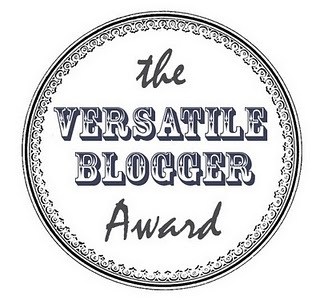 About Versatile Blogger Award
Versatile Blogger Award is a peer award that is given by the bloggers to the bloggers. The fellow bloggers who recognize the hard work, potential, honesty and beauty of fellow blog works, have the potential to pass this award on to them. Those who get nominated must then write about the award, (1) introducing people to the Versatile Blogger Award itself. (2) Introducing those who nominated them .(3) Nominating fellow bloggers in the process. So, this post is about our bit of share about the knowledge of Versatile Blogger Award as well as the one who nominated us.
Who nominated Revolving Compass
Revolving Compass was nominated by Nicole Anderson of Camping for Women. Nicole is a true international persona. After growing up in Australia she spent a portion of schooling time in Japan! And she loves to travel. She is a breast cancer survivor, rather I would call her a warrior. And now she is engaged and going to be soon married to her partner, whom, she met during her travel. Her website, Camping for women, is for the sheer love of camping amongst women. It calls out to all women campers out there. And it is maintained for the women who love to camp, by the women who share this love of camping. It is full of information and stories about women camping. And ever since I learnt about this blog, I have become a huge fan. Since one of my top bucket list items is to go camping one day!!
7 Things about Revolving Compass & us
We, the faces behind Revolving Compass, Abhishek & Neha, take this opportunity through the Versatile Blogger Award to tell you some things about us that you might not be already knowing:
We hail from two neighboring small towns of Bihar, India. During our schooling, collage and even graduation, we were as far from the concept of traveling extensively or blogging as possible. We both did our software engineering and are full time Software Engineers.
So, when we got married, and went on our first trip post it (No, not really a honeymoon as it happened couple of months after our wedding), we really loved it. It was like, we were introduced to things inside us, and outside, that we never knew existed.
And then we slowly became a frequent traveler. Having traveled to many parts of India including Ooty, Pondicherry, Shimla & Manali, Kodaikanal, Lepakshi, Mysore, Goa, Hampi etc.
Somewhere during these tours, our love for writing developed. But, then it immediately came to halt, along with our trips, when we met with an accident. Read the details of story behind our travel stories here.
So, technically, Revolving Compass was born just a year back.
And since the time Revolving Compass has been born, we have travelled profusely. We went to Jaipur, Udaipur, Ranakpur, Chittorgarh, Kumbhalgarh, Mahabalipuram, Coorg, Wayanad, Paris, Rome, Florence, Pisa, Venice, Amsterdam, Bern, Interlaken, Grindelwald, Lucerne, Mount Titlis and then to Kabini back home in India !! So, we have been trying to prove to our fellows and readers that it is totally possible to be in a day job and travel profusely, if you love to.
We do fight on who is going to handle what all work with respect to our baby – Revolving Compass. But there is one thing for sure, we both love to travel and write and we passionately want for Revolving Compass to grow day in and day out.
Our nominees for Versatile Blogger Award
Mohit & his Jaunting Journeys. We met during our blogging journey and since then there has been no turning back. Mohit is also a civil engineer by profession but a traveler at heart. He has countless travel stories to tell. He has been a real peer. We share our passion for writing, travel, and also give and take honest feedbacks. You can check Mohit's journey and also connect with him at his facebook page Jaunting Journeys , his tweeter account and instagram .
Dr Sudipto De & his Salt&Sandles. We love everything about Sudipto. Be his passion about his writing and travel or his creativity that reflects in everything he does right from the name of his website to the beautiful places and cuisines that he will introduce you to. He is also a very active contributor to the print media and a well known name in Indian blogging sphere. You can follow his journey at his facebook page Salt & Sandles , his twitter account or his instagram account .
Suruchi Mittal with AllGudThings. Another fellow blogger who is also a digital Marketer, photographer and a dentist!! We totally love the way Suruchi writes about hidden gems of places around the better known destinations. She will introduce you to beautiful homestays, offbeat paths, lesser known stories from the travel world. And a lot more. Check out her blog and connect with her through her facebook, instagram and twitter profiles.
Nominees, here's what you will need to do
First of all, congratulations Suruchi, Mohit and Sudipto for the nomination. We know you totally deserve it. Here's your task, that comes with the Versatile Blogger Award:
Thank your versatilie blogger award nominator/presenter on your website, and link to their website.
Select bloggers and nominate those you feel are worthy of the award
Tell the person who nominated you 7 things that they might not be already knowing about you
Display the versatile blogger award by linking it to your post!!