Dubai and summer don't go together in your perception, right? I mean, who would want to visit a place famous for its desert in the blazing hot summer? One would rather prefer to go to Europe or maybe Sydney? But, most of us often forget that there is way more to Dubai than just its desert. As, there are beaches, world-famous water parks, underwater zoo, and the best summer shopping escapades ensconced in the folds of Dubai. Thus making it an ideal destination to visit with your family and kids in particular.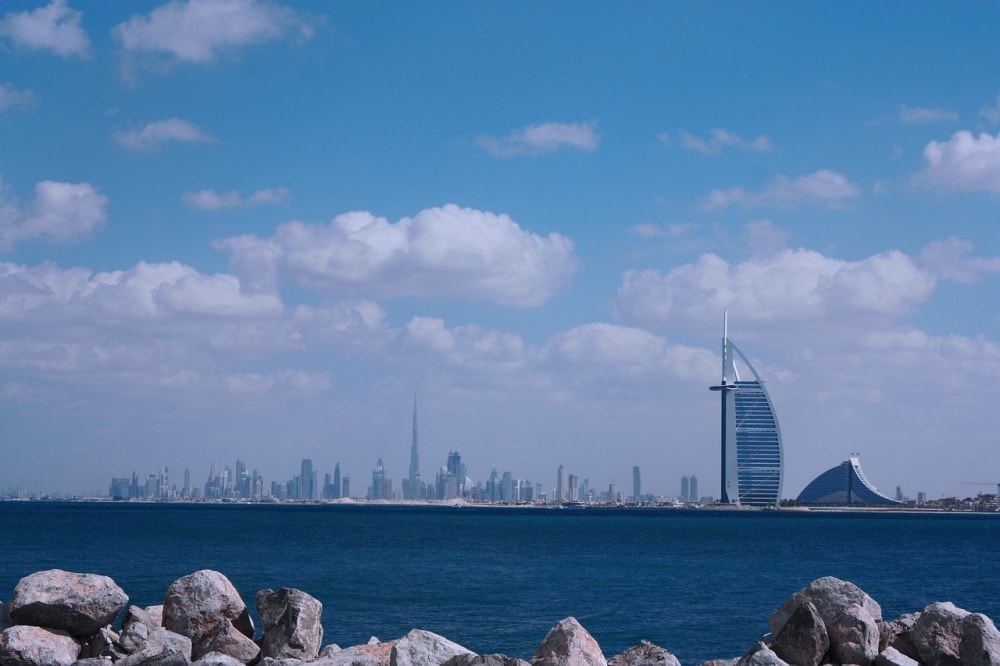 Luxury and exoticness know no bounds in this Arabic city. If you are wondering how to plan a trip to Dubai, don't worry. The purpose of this article has to cover that. There are readymade Dubai tour packages that come with their itinerary for you, in case you are not the one who like to plan your own trips. But then if you want to make changes, you can totally modify them by simply choosing to visit the places you want to see. Or, you can define your own itinerary. Below is a list of 10 places that are so unique to Dubai. And they will compel you to visit Dubai this summer. So, don't forget to include them in your list when you plan a trip to Dubai.
Burj Khalifa
The first thing to see in Dubai is the tallest skyscraper in the world- Burj Khalifa. Almost all the Dubai tour packages include this site in their itinerary. So, you can tag along with the group if you want to. From the vantage point of the tower, you can see the whole of Dubai spread out beneath you. Such beauty is bound to leave you dumbstruck, and if the sight doesn't, the height surely will.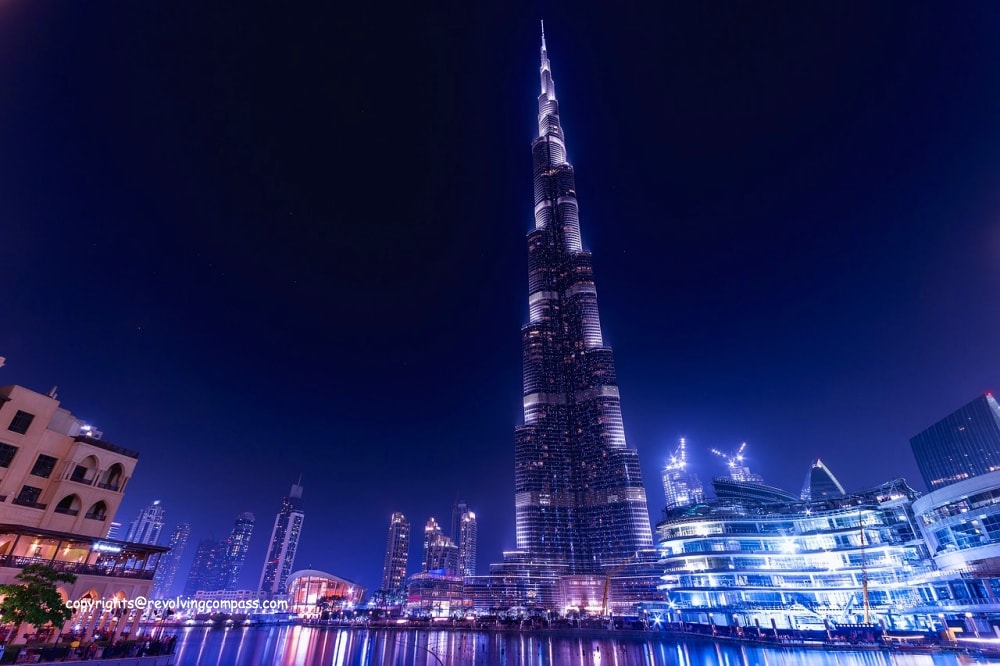 Dubai Creek
The Dubai creek is a calm and serene place, perfect for a bout of night-time breeze. The ferry rides will leave you sedate and relaxed. The ferry boats are quite inexpensive, and you'll thoroughly enjoy your ride. You can also have a dinner cruise while you appreciate the scenery.
Mall of the Emirates
Get all your summer shopping done in this huge Mall of the Emirates. As grandiose as the name sounds, the mall itself is much more extravagant than that. With domed ceilings and many international departmental stores, this mall also has its own Ski centre. So, get ready to do bags of shopping and ski to your heart's content.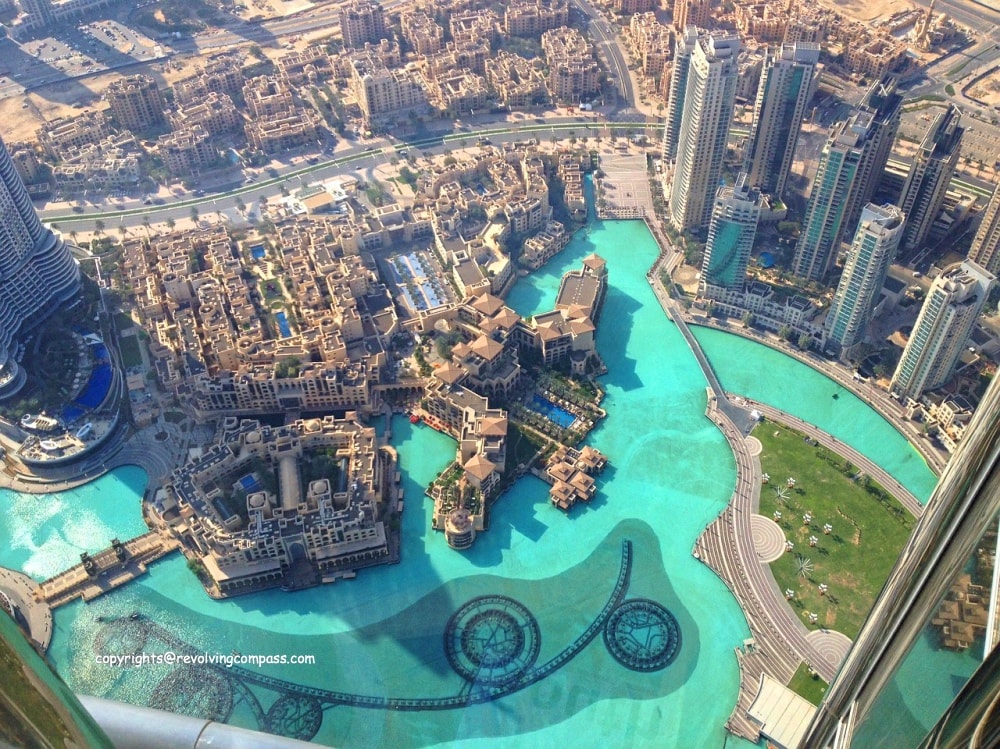 Wadi Wadi Waterpark
A summer well spent is the one spent in the water parks. Don't you agree? You get your much-needed adrenalin boost along with the cooling effect of water in this hot summer. Wadi Wadi is pretty close to the beach and is the perfect escapade for those who are young at heart.
Palm Jumeirah
The tree-shaped island of Palm Jumeirah is famous for its upscale hotels, glitzy apartment towers and 7-star global restaurants. Local delicacy offered by food trucks dot the entire island. Enjoy the night life with the live DJs and infinity pools that are all around this island.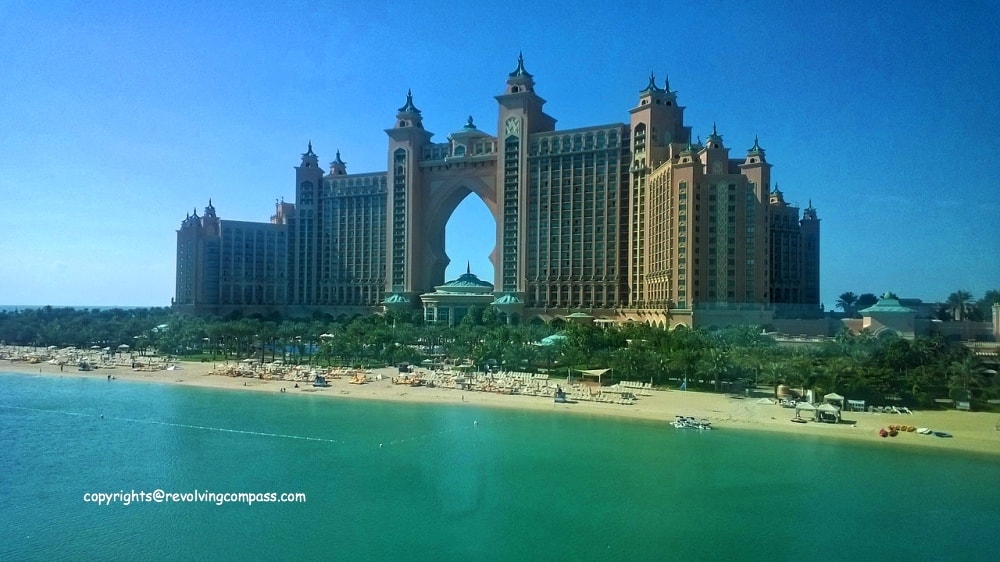 Ski Dubai
This indoor ski centre has a mountain motif as well as snow for year-around skiing and snowboarding. The slope is not that steep but is a really good place to escape from the heat of the desert. Bring your scarf; you'll need it to ward off the cold. Although being inside the Mall of the Emirates, this deserves a special place in the list due to its sheer engineering brilliance.
Dubai Marina
This upscale locality of Dubai is dotted by tall high-rise buildings and flying taxis. Yes, you read it correctly. Flying taxis are a speciality of this area. The volocopters, as they are called, are completely electric and are a jam-free way of traveling.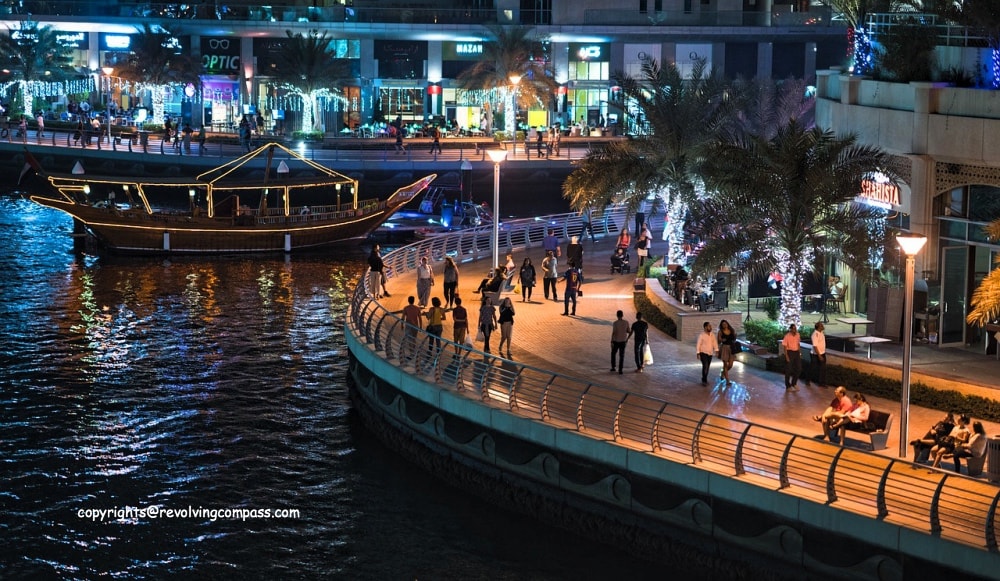 The World
This artificial archipelago of many tiny islands is constructed in the rough outline of a world map. This again boasts of the engineering skills of Dubai. The World is located in the Persian Gulf and is only 4 km away from the coast. The World is made up of 300 islands, and you can visit these if you wish to do so!
Dubai Aquarium and Underwater Zoo
This, according to me, is the best place to be in Dubai in the summer. Walking through the underwater halls of this aquarium and zoo again brings into focus the sheer brilliance of the engineering done. You can see how fishes are reared and fed. You can see animals in their natural habitat. It'll feel like you are walking on the ocean bed itself. This heavenly feeling must be experienced by you. And more so, if you are traveling with kids. Since, they just love zoo and aquarium kind of places.
Jumeirah Beach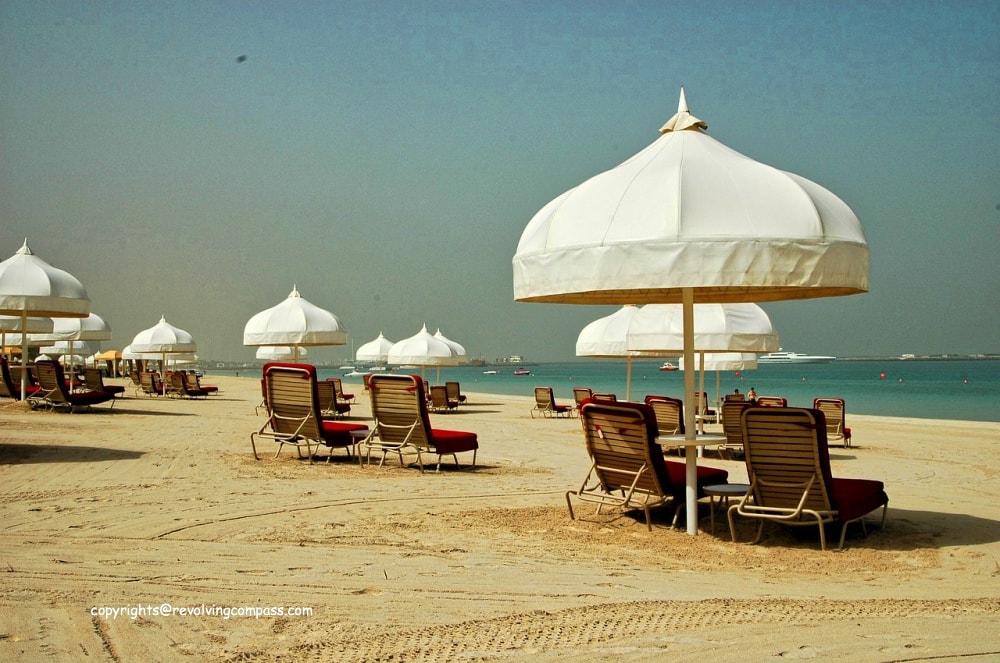 This white sand beach on the coast of the Persian Gulf will surely win your heart. Lather up the sunscreen and get ready to splash your day away with this absolute beauty of a beach. You can also retreat within the cool walls of the mosque that is nearby.
Dubai calls to you. Can you hear it? Can you hear the waves crashing at the Palm Jumeirah, calling out to you to visit this engineering marvel? So, below are some general tips that will be useful for you when visiting Dubai.
Tips on visiting Dubai
Dubai is very well connected with rest of the world. In fact, most of the flights that go east to west cross Dubai. Most of the flights between Asia and Europe, or Asia and USA go via Dubai. Thus whether you are visiting Rome or Paris or San Diego, there are high chances you will be flying via Dubai. So, basically flying to Dubai is not at all an issue.
October to March is the most crowded season to visit here.
Anytime you visit Dubai, it's preferable to make your flight and hotel bookings in advance.
Dirham is the currency of Dubai, however, US dollars are also highly accepted in tourist places. International credit cards also work on almost all shopping centers and restaurants.
Drinking in public is prohibited in Dubai. In fact, there is a license for drinking that foreign nationals can get either online or in a bottle shop.
Drugs usage is also highly punishable in Dubai. So, don't carry any with you. And refrain from indulging in any.
You might feel tempted to partying here. But playing loud music or dancing in the public is something to be avoided when in Dubai.
It is considered rude and intrusive to snap shots of people, especially women without taking prior permission.
Dubai, for one, has a very low crime rate. Still, it will be a good idea to take precautions with your money and valuables like you do in any other place you visit.
Pack comfortable cloths with you. Dubai has a summer desert climate. And cotton cloths are the best suited. Pack cloths on the conservative side. And be respectful of the local customs when it comes to covering up and wearing the right cloths, particularly in public places and on beaches.
Between October and April is the best time to visit Dubai.
PDA is not appreciated in Dubai.