Vietnam is a country in South-East Asia. Although, small, it has a lot to offer in terms of tourism. Be it the varying landscapes, the tonnes of activities for couples or family or kids, or the different culinary. It is a safe haven when it comes to even solo travel, and a very economical destination. Vietnam has so much to offer. We plan to visit Vietnam sometimes this year. And if you have not considered this beautiful country in your travel bucket list yet, well, it's time to now edit your bucket list :). Often we end up visiting Thailand, Bali, Cambodia etc. but tend to forget about Vietnam. So, we bring you here a 2 weeks Vietnam Itinerary with family so that you can have a hassle free travel to Vietnam and enjoy the best on offer for a family in this country.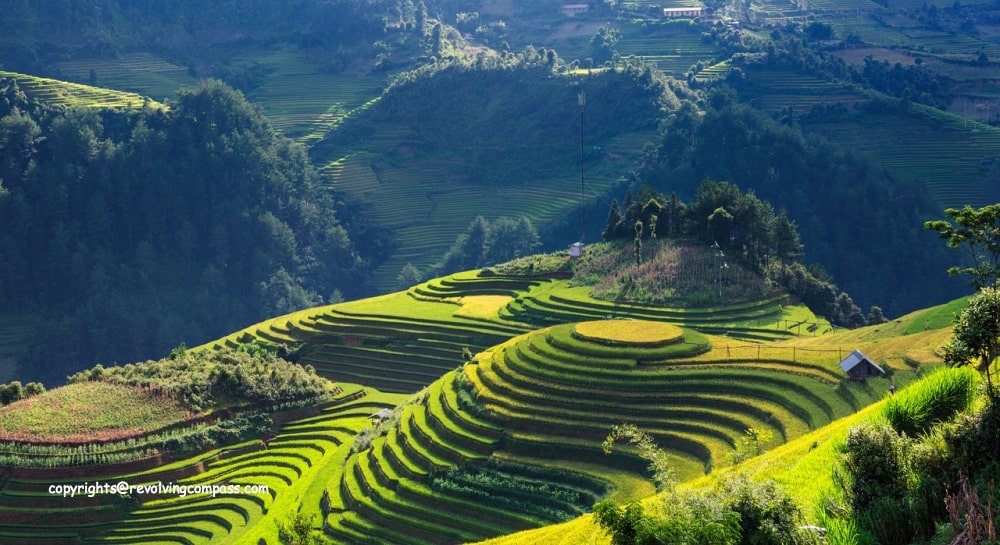 Obtaining the Vietnam VISA
Note: Many nationals require a VISA when visiting Vietnam for tourism purpose. The good news is that, if you require one, we have you covered. We are partnering with the Vietnam VISA department to bring you a hassle free VISA at a discount of 10%. To apply for the Vietnam VISA online, Just click on the link above, click APPLY VISA at the top and fill in the form. While you fill the form, use promotion code "REVOLVINGCOMPASS" at the end. And that's all!! You are all set to get your VISA processed in a few days, at 10% discount.
Now that we have sorted the VISA obtaining process, let's look at our 2 weeks Vietnam itinerary with family.
How to reach Vietnam
One can enter Vietnam and start the 2 weeks Vietnam itinerary with family from one of Hanoi or Ho Chi Minh and exit from the other. This way one can travel the length of the country covering most of the destinations en-route. What's more? A 2 weeks Vietnam Itinerary with family will give one sufficient time to visit all the highlights of the country. Let's talk here of a sample itinerary that we have in mind for our own Vietnam trip this year.
2 weeks Vietnam Itinerary with family
This itinerary starts with Hanoi and runs towards Ho Chi Minh.
Day 1: Hanoi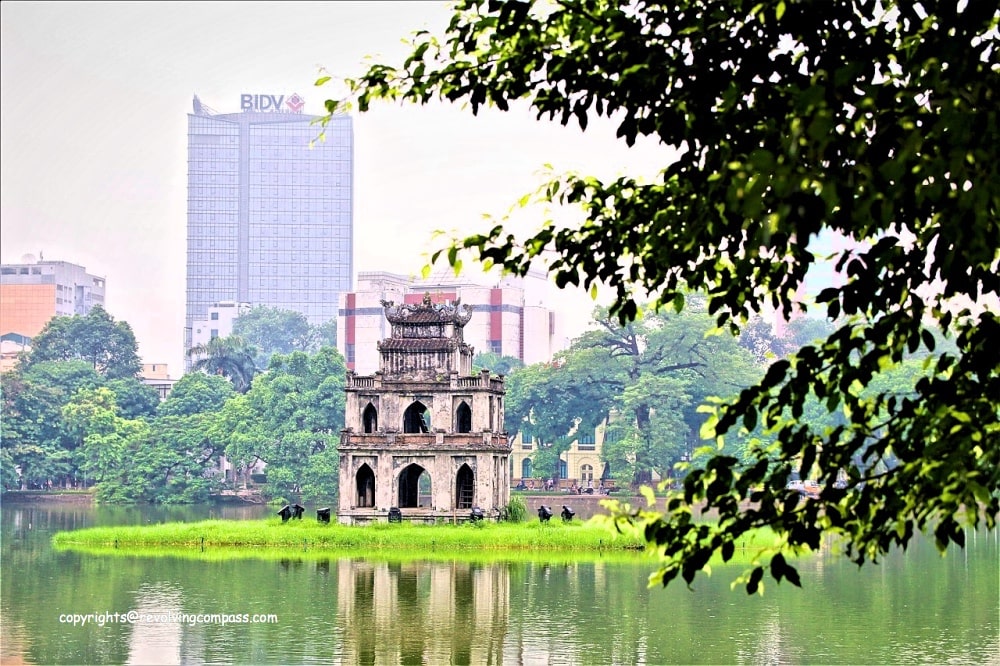 We always recommend keeping the first day light when you travel anywhere with family, specially children. Today, upon arrival, we plan to just check-in into our accommodation. And take rest. Maybe, stroll through couple of the many public parks of Hanoi, observing the local life and culture. Or, alternatively, we could spend the evening watching a water puppet show which is a speciality of Hanoi. And particularly popular with kids.
Day 2: Hanoi
We plan to book a city tour of Hanoi on the second day of our 2 weeks Vietnam Itinerary with family. This could include a cycle-rickshaw ride through the old quarters, which kids are bound to love. Then we could take an excursion to the banks of the famous red river. And bike through the streets of Hanoi, stopping for some local shopping here and there, admiring the architecture of the buildings and temples.
Day 3: Pu Luong Nature Reserve
Today, we proceed from Hanoi for a trip to Pu Luong Nature Reserve. The drive takes around 4.5 hours. And the road is one of the most scenic ones in Vietnam as one passes through the beautiful green hills. Landscaped by the rice terraces and small traditionally set villages. We can also arrange to visit one of the local families in the villages, and even stay with them overnight. What an experience that would be!
Day 4: Pu Luong Nature Reserve
This day out of the 2 weeks Vietnam Itinerary with family is reserved for a slow paced walk through the villages, interacting with locals and enjoying the nature around. One can slowly head to the base of the valley for a canoe ride past the traditional water wheels. And see how the bamboo irrigation canals work.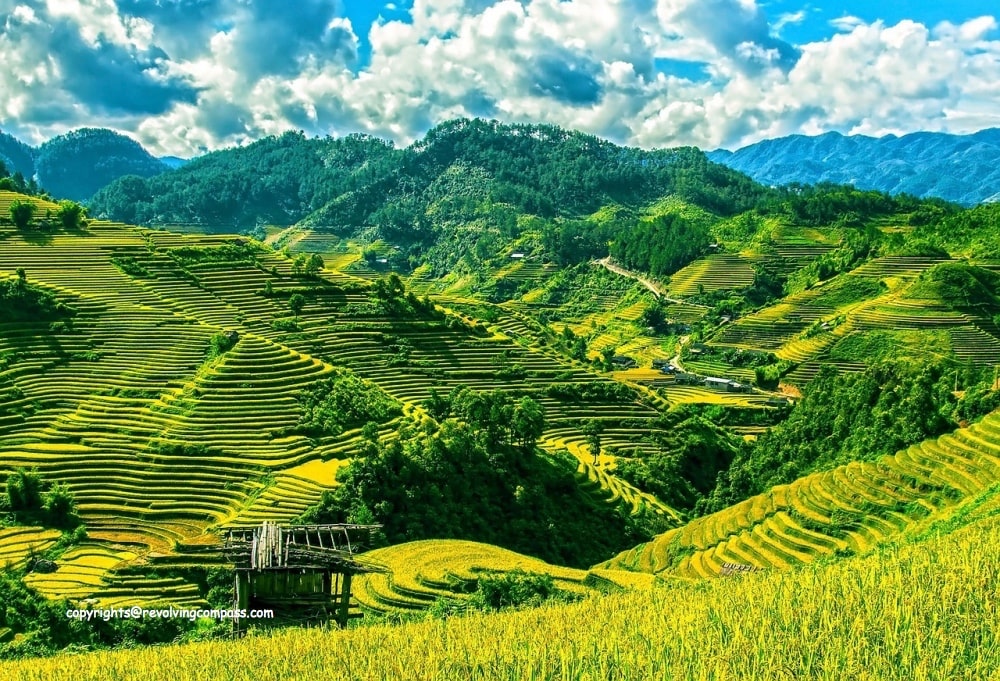 Day 5: Ninh Binh
Ninh Binh is yet another beautiful area in Vietnam, south of Hanoi. At a short driving distance of 2.5 hours. We head here on the 5th day of our 2 weeks Vietnam Itinerary with family. Here we can visit the remains at Hoa Lu followed by a boat ride on Trang An. On this boat ride you can see some limestone caves.
Day 6: Halong Bay
Halong Bay, at a further drive of 2.5hrs, is the starting point for a 2 nights cruise. The sailing boat is called "junk". Many of the islands on the way offer kayaking experience. And the junk surely stops on one. You can do kayaking with kids, which will be definitely a lifetime experience for them.
Day 7: Halong Bay
On the 7th day out of the 2 weeks Vietnam Itinerary with family, we can continue exploring the Halong Bay. While cruising through the bay, one can stop at any of the beautiful small islands. These islands have a lot of activities to offer. Many of them suitable to family, and even small kids. Like kayaking, swimming, fishing etc.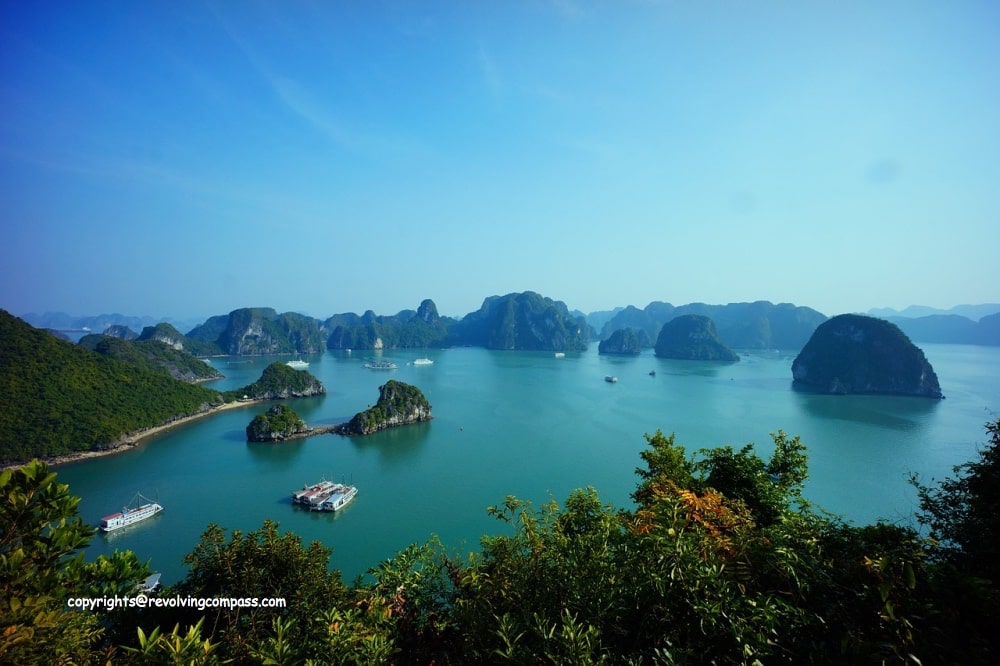 Day 8: Halong Bay
After completing an exploration of the bay , today we plan to return back to the mainland. And take the rest of the day to just relax. Since we are traveling with family and kids, it's good to have a light day in the middle of the itinerary. At night, we can take an overnight train to Hue.
Day 9: Hue
The city of Hue has an ancient charm to it. Here one can explore the Imperial Citadel, take a boat trip in the Perfume River and visit Thien Mu pagoda. The day can end at Dong Ba market.
Day 10: Hoi An
A beautiful coastal road drive takes one from Hue to Hoi An. It takes 3-4 hours but the views are spectacular. Hoi An is an ancient trade port – city of Vietnam. And the same reflects in it's ancient streets and markets. But it is particularly famous for the Chinese Lanterns that get lit in the streets as the evening arrives. Several beach resorts have come up at the outskirts of this town. So, one could either stay in one of these or the traditional hotels inside the town for the night. When visiting with family, we would personally favour a beach resort with all the amenities for the kids.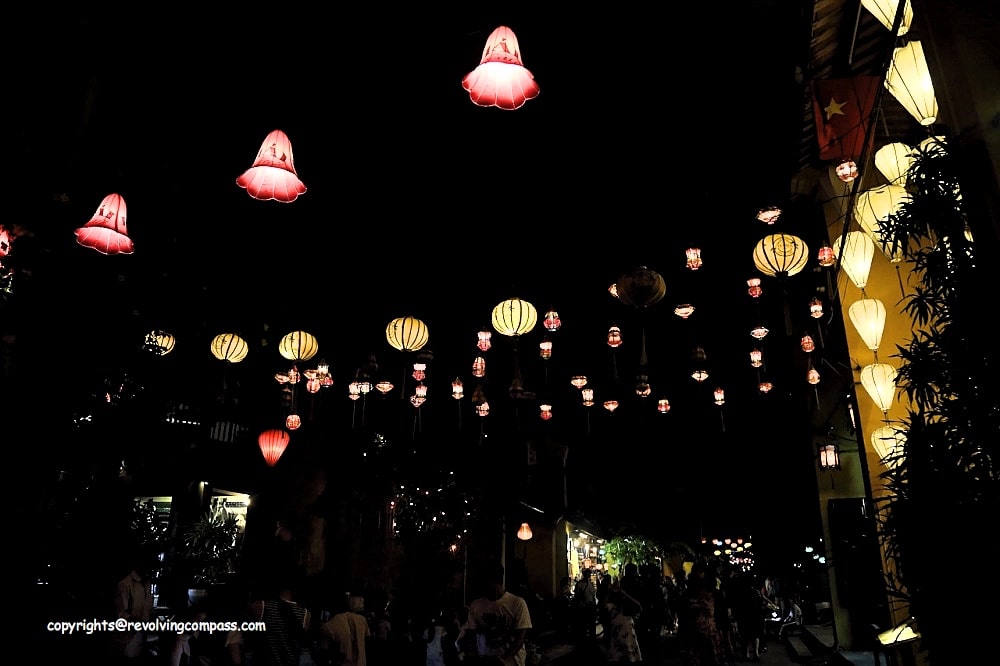 Day 11: Hoi An
We plan to have an additional day at Hoi An on the 11th day of our 2 weeks Vietnam Itinerary with family. This will give us ample opportunity to soak in the beautiful beach, or, go out and explore the local markets. Later in the evening, we can head to Quy Nhon.
Day 12: Quy Nhon
Quy Nhon is a lovely small place dotted with scattered beaches, the Binh Dinh Museum and its main pagoda. The pagoda is famous for its 17-metre Buddha. From here, one can also head to Ho Kho Island in the afternoon to sunbathe, snorkel and swim in crystal-clear waters.
Day 13: Ho Chi Minh
Today, fly to Ho Chi Minh. Upon arrival, we can explore the city of Ho Chi Minh and what it has on offer. Including Cu Chi tunnels, Ancient Temples, War Remnants museum and the buzzing local markets.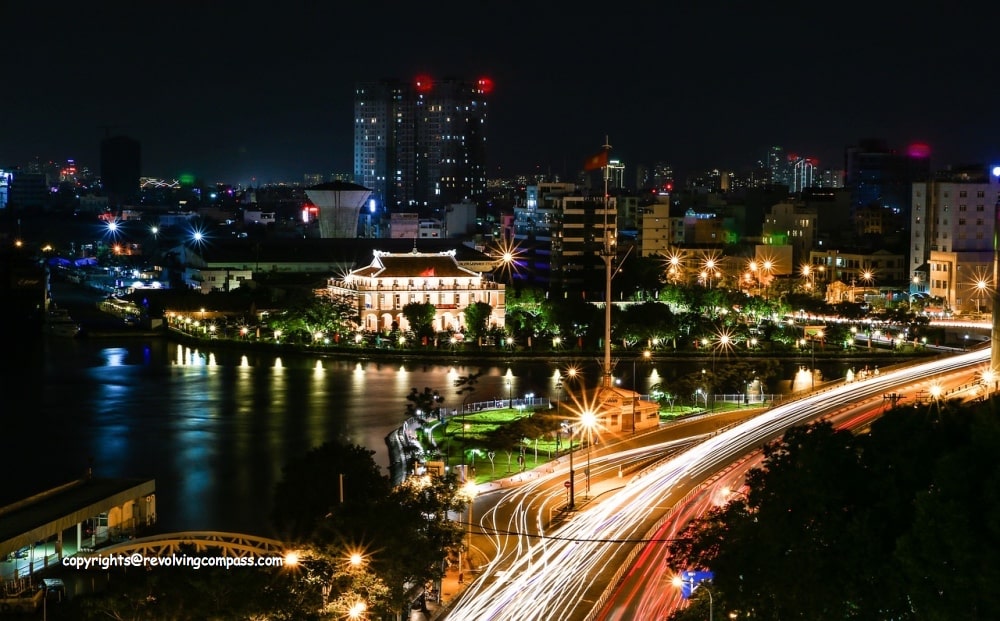 Day 14: Fly back
Today, we plan to fly back from Ho Chi Minh to our home.
Special tips on visiting Vietnam with family, including kids
The months of January or February are best with suitable dry climate. But one might want to avoid colliding their plans with the cultural festival of Tet, wherein most of the attractions shut down for 3-4 days.

There are two amusement parks near Ho Chi Minh city – Dam Sen and Suoi Tien . You can plan to visit one with your kids while in the city.

There is an opera house also in Ho Chi Minh where one can enjoy shows, some catering to kids.

Take one of the many food tours in Ho Chi Minh city to explore the local cuisines with your kids.

If the kids are a little grown up, one can take a family bike tour on the countrysides, which will be an amazing experience.

Tap water is not drinkable in Vietnam, so, always use bottled water. For kids and toddlers, while preparing formula food, or purees or even brushing their teeth, use bottled water.

The temperature most of the year in Vietnam is hot and humid. So carry enough sunscreen, sunglasses, light but full sleeve clothes and hats for the kids to protect them from the heat. For the same reasons, it's also important for the kids to be hydrated all the time.

Eat a lot of fresh tropical fruits, try fruit salads and juices and tender coconut wherever possible to keep the kid's nutrient levels intact while they sweat.

If you're going to Halong Bay with kids, make sure to have motion sickness medicine and other general medication. Also, good to carry adequate supply of water and snacks for the 3-4 hours journey.

Safety tip: Don't expect seat belts in all taxis, particularly at the back seat. And don't expect car seats to fit. Also, when taking boat cruises, don't expect the boats to be kids friendly. Better book with a reputed cruise provider than going for cheaper and economical option in this case.