Kodaikanal
is a small hill station town near dindigul district in Tamil Nadu, India. It is serene and beautiful. We have been here twice. And we can't wait to go here once again. Actually, this hill station has a very stable weather all the year round. It's little cold, little rainy and very stunning all the year round. So, you can head here anytime you want a relief from the hustle and bustle of the city life. What's more, if you are heading here from Bangalore, there is wonderful
road trip
that awaits you.
Where to stay in Kodaikanal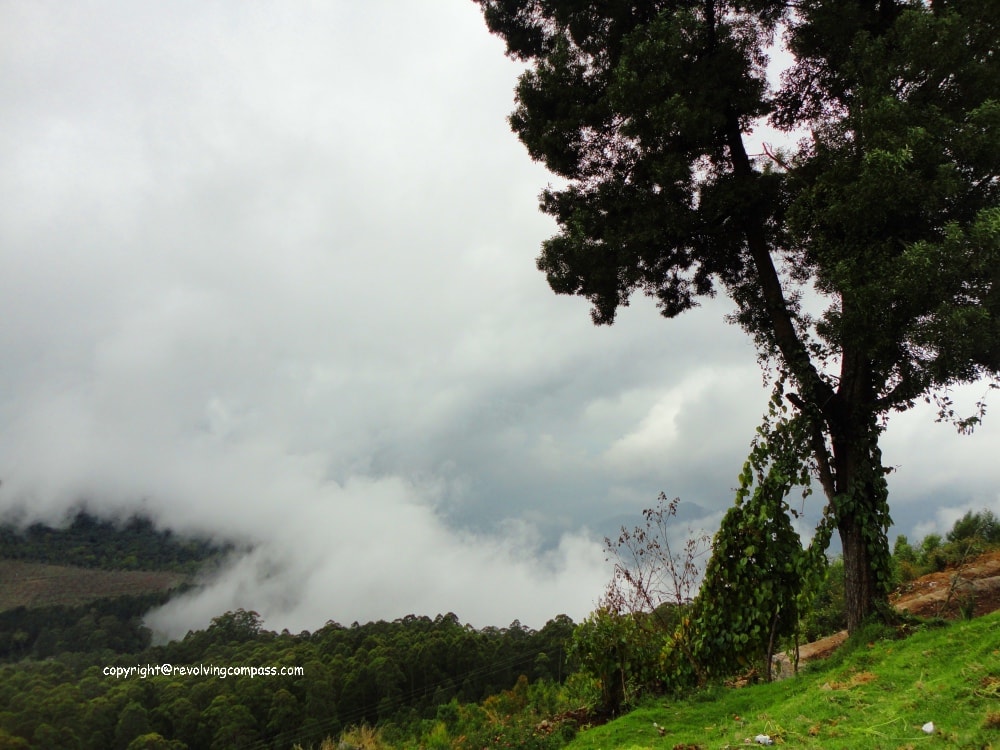 There are many beautiful locations to stay in Kodaikanal. You can either stay near the Kodai lake, with a beautiful view of the lake. Or, you can stay near the botanical garden. However, the area that we feel is absolutely perfect to stay near Kodaikanal is around Coaker's walk. Places near Coaker's walk in Kodaikanal are  jsut perfect to plan a stay here. I have been twice to this place and stayed at two different resorts : hotel kodai resort and valley view resort. Both were excellent in terms of amenities.
The reason I love this area is because it is at a walkable distance from most of the must visits of Kodaikanal. You can easily plan a day or even two days to roam around this area. If you are traveling with kids or with parents, or because of any other reason you would prefer coming back to your hotel after covering a couple of the visiting places on your list, you can easily do that. Take rest or have lunch at your resort and then again get started for the next place!
Places accessible from near Coaker's walk
Coaker's walk itself
The entry to coaker's walk is a mere 100 meters from most of the resorts and hotels located around. This means you can get up early in the morning and get to coaker's walk easily to watch a beautiful sunrise over the valley , spend some nice time in the morning breeze and come back afresh and in time for the breakfast..yes, we did that! Both the time that we stayed near Coaker's walk, we walked up to it anytime, multiple times a day. And it was absolutely stunning.
Byrant Park
The main entrance to the botanical garden of Kodaikanal (byrant park) is located just opposite to the entrance of coaker's walk. So, we headed here post breakfast and then spent a nice 2-3 hours exploring the contours, the green carpets of velvety grass and the mix of flora and fauna in the garden. There are rose gardens and seasonal flower beds in the botanical garden worth snapping a few memorable pictures. There are also vast stretches of green fields to just lie down, relax and enjoy the wonders of nature. You can as well buy saplings from here. You can explore the garden and come back in time for lunch to your resort or some hotel nearby if you are staying near Coaker's walk.
The Kodai Lake
There is a street running down besides the botanical garden entrance, diagonally in front of coaker's walk. Actually, this street is a great shortcut that leads directly to the Kodai lake (an artificial lake in the center of Kodaikanal). We headed here post lunch. And it takes a 2 minutes walk to reach the lake via this street. So, we thoroughly enjoyed rest of the day at the lake, taking a lazy walk around the 5km circumference of the lake. You could as well rent a bike and take a ride around. And in between we stopped and relaxed at various beautiful spots by the lake side.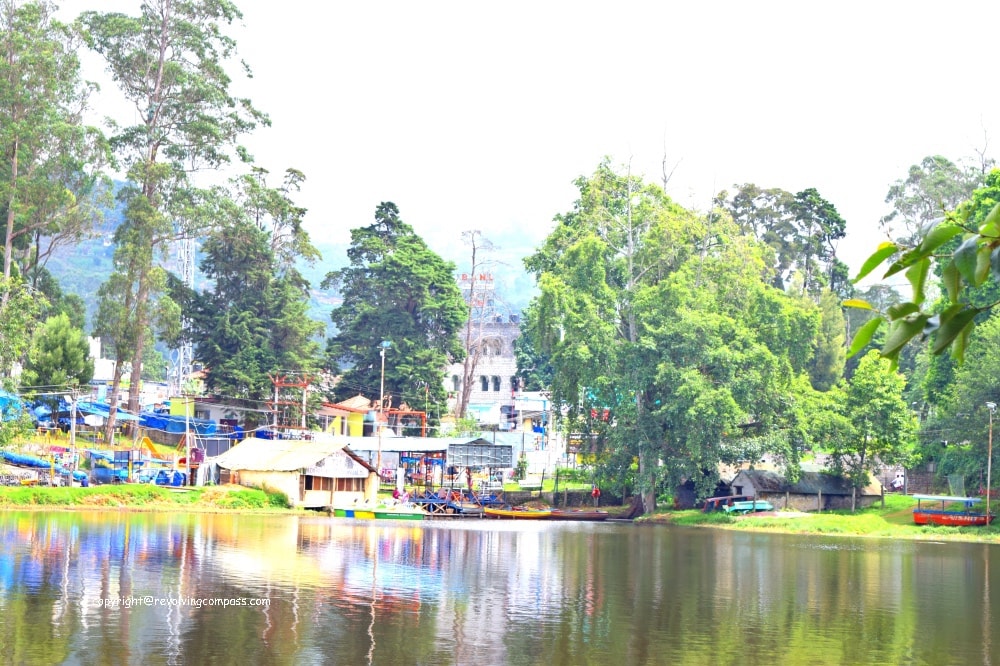 There is a series of shops selling local goods along one side of the lake, adjacent to the lane you took to arrive at the lake. You can do some shopping over here – be it home made chocolates or woolens or wood , metal and clay artifacts or ready to eat food or fruits and juices etc. etc.
The Local Markets
By the time we returned back to our resort, it was almost dark. Then we walked to nearby market. As you walk on the main road near Coaker's walk, towards the right, within 5 minutes you will reach the market of Kodaikanal with most of the shops for daily need products. Here there are some wholesale markets of chocolate. We bought various flavors at reasonable prices. We also bought some daily needs like drinking water, packaged snacks and some bananas for our baby.
Accommodation to consider when staying near Coaker's walk
We stayed in two different resorts both the time we went to Kodaikanal. And both the accommodation were equally satisfying. So, we can vouch for both of these. While Kodai Resort was a bigger property and provided much bigger space for children to play. On the other hand, Valley view, as the name suggests, offered an excellent view of the valley spanning across Kodaikanal.
Kodai Resort
The first time we stayed in Kodai Resort. This resort has a very big lawn. And the rooms are specious, in the form of mini villas. There are recreational areas, sports room and a mini library is also present inside the resort. The staff are courteous. And the food is delicious. Pretty much what one looks for in a comfortable and affordable accommodation. We spent 3 nights in this resort. And the whole stay was quiet smooth and fabulous. Although there is not much view from the rooms, which we would have loved. Nevertheless, the resort is quiet beautiful in itself.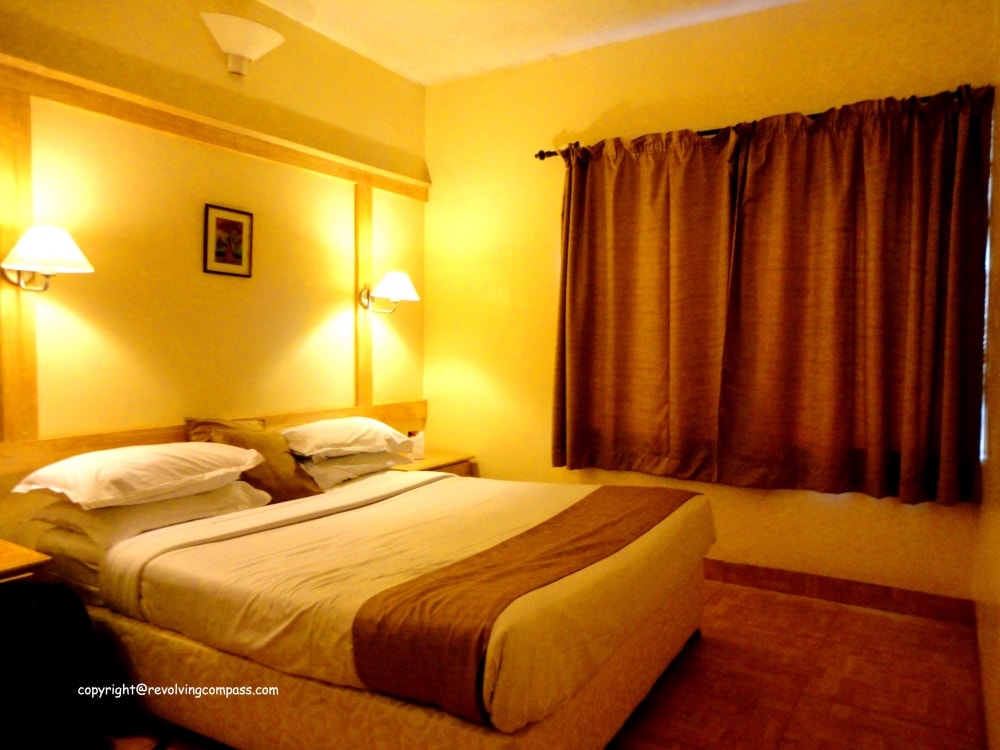 Valley View Resort
The second time, we stayed in Valley View Resort. In fact, when we had gone to Kodaikanal the first time, we were taking a walk across the street one day. That is when we had spotted this resort. And we were really tempted by it's small but pretty lawn that opens towards the valley. At that time itself, we had a desire that if we are ever going to return here, we will stay in this resort next. And we were not at all disappointed. We had a fabulous stay here. Although the lawn is small and there is not a big open area. But the stunning view of the valley that you see across this resort more than makes up for anything else. Particularly the night views which are beyond stunning. I feel short of words to describe the view that greeted us across the lawn at night. With the houses in the valley glittering against the dark sky like a spread of diamonds.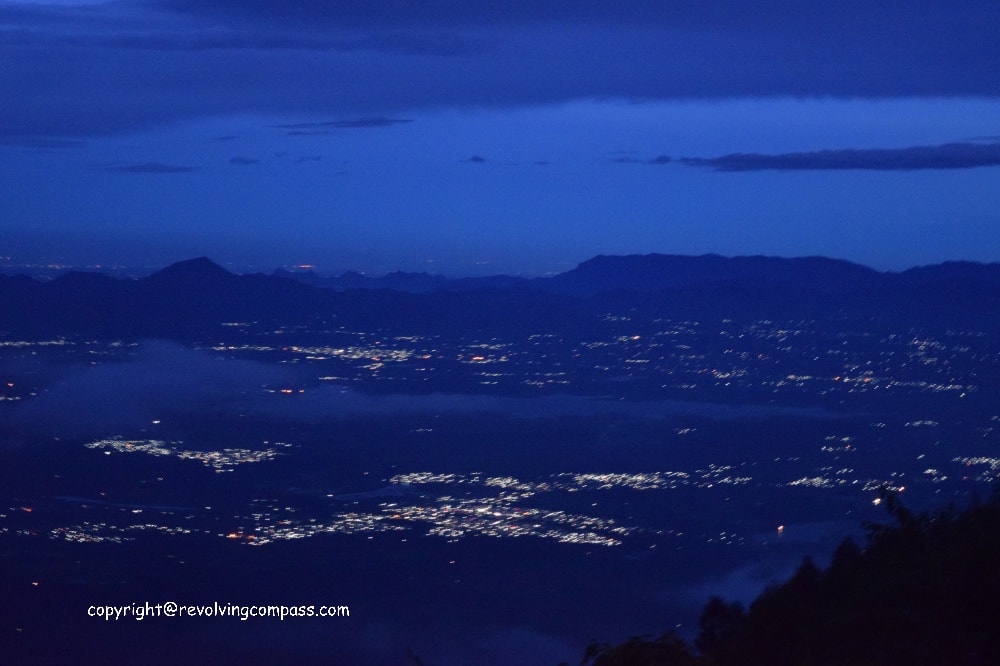 Summary of tips for staying in Kodaikanal
We will strongly recommend the area near Coaker's walk due to close proximity to most of the sites of interest in Kodaikanal.
You can choose between Valley view resort, Kodai resort or any other resort on the same street.
Some of the places like Guna caves, pillars rock and a few stunning lakes and waterfalls are located little farther. If you are traveling with your own vehicle then it is not at all a matter of concern. Otherwise, you can query with the resort if they provide vehicles to step out for visiting these places.
While Kodai resort and other resorts on this line might not have a great view, the resorts are indeed beautiful. But the Valley view resort has an excellent view of the valley which wins more points for nature lovers like us.
When staying in Kodai resort or any other hotel in this lane, prefer the upper floor rooms for better scenic views.
When staying in Valley view resort, go for the room that is immediately in front of the lawn. This room's window opens to excellent valley view. You need not even step out. You can sit on the window seating and enjoy the valley view as much as you like.
Take a bed plus breakfast package, since there are not too many restaurants in this area. And the food offered by the resorts is quiet good.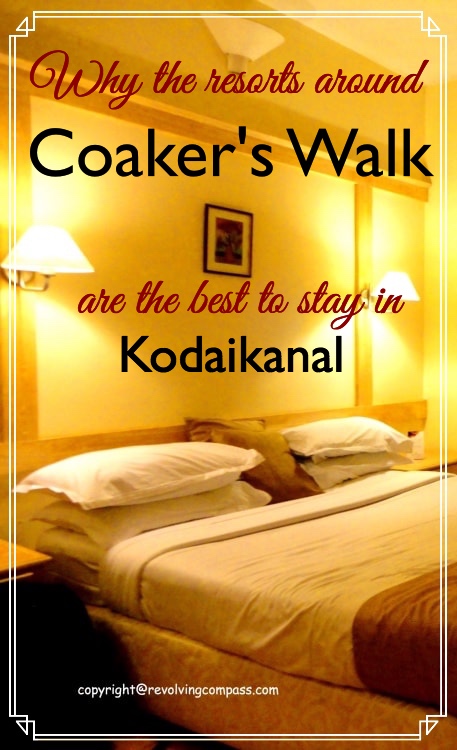 You might as well be interested in