Most of us who love to travel or vacation have our own bucket lists. For some it might be the bucket list of places to visit, for others it might be the activities they want to do. We have always enjoyed creating our own bucket list of wonderful places to visit and exciting things to do when we go there. We shared one on why you should visit Iceland with you all sometimes back. Here we come up with one more – our list of things to do in Melbourne – our Melbourne bucket list. Although we have several other destinations on our radar before we get to Melbourne.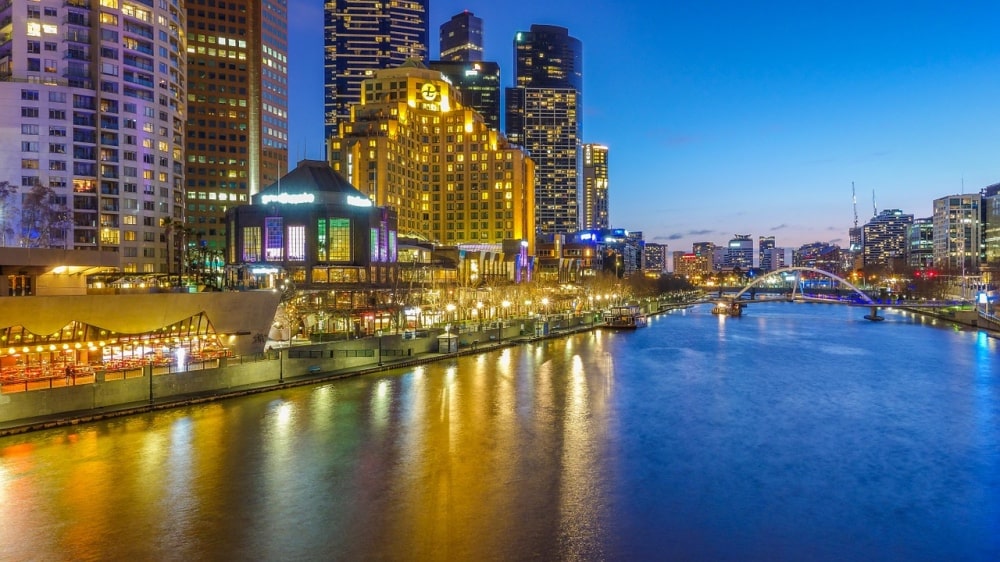 So here goes our list of top things to do in Melbourne
Have the best coffee in the world
It is no longer a secret that Melbourne has the best coffee in the world. And we can't wait to sip our first cup as soon as we get here. Thus putting coffee at the top of our list of things to do in Melbourne. We have some of the best and cutest cafes across Melbourne on our list, we intend to slowly visit all of the top rated spots across the city.
Explore the Street Art of Melbourne
Street art from any place totally tells story about it's vibrant culture and artistic vision. The street art of Melbourne is equally vibrant and lively – just like the culture of the place. There is plenty of street art scattered around Melbourne, but some of the most popular spots are Hosier Lane and AC/DC Lane.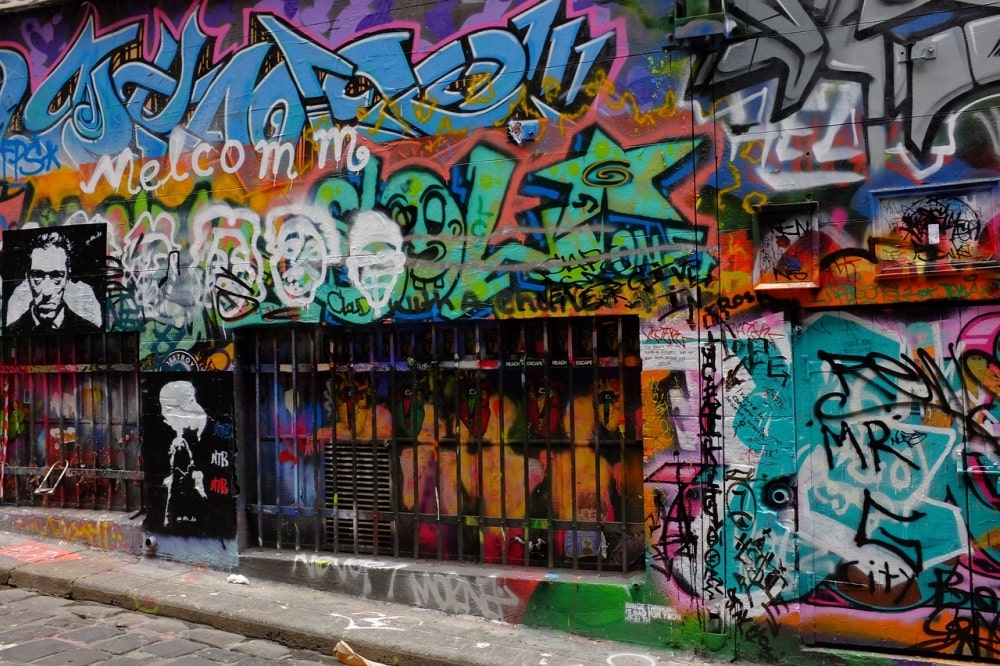 Shop at the open air Queen Victoria Market
It's an exciting feeling to visit a new place, and it's a totally different feeling when you experience it just like a local would. The open air Queen Victoria Market is one place that gives every tourist the chance to get that local experience. One can shop here for fruit, vegetables and even souvenirs and exciting gifts for friends and family back home.
Eat, eat and eat
A holiday becomes really relaxing with two elements – staying in one of the best hotels available and enjoying the many local cuisines. When we do book our trip we intend to book ourselves into one of the best Melbourne accommodation options the city has to offer. Being located right in the heart of the city gives us the freedom to spend a big day out then take a stroll down our hotel street until we find what our stomachs desire.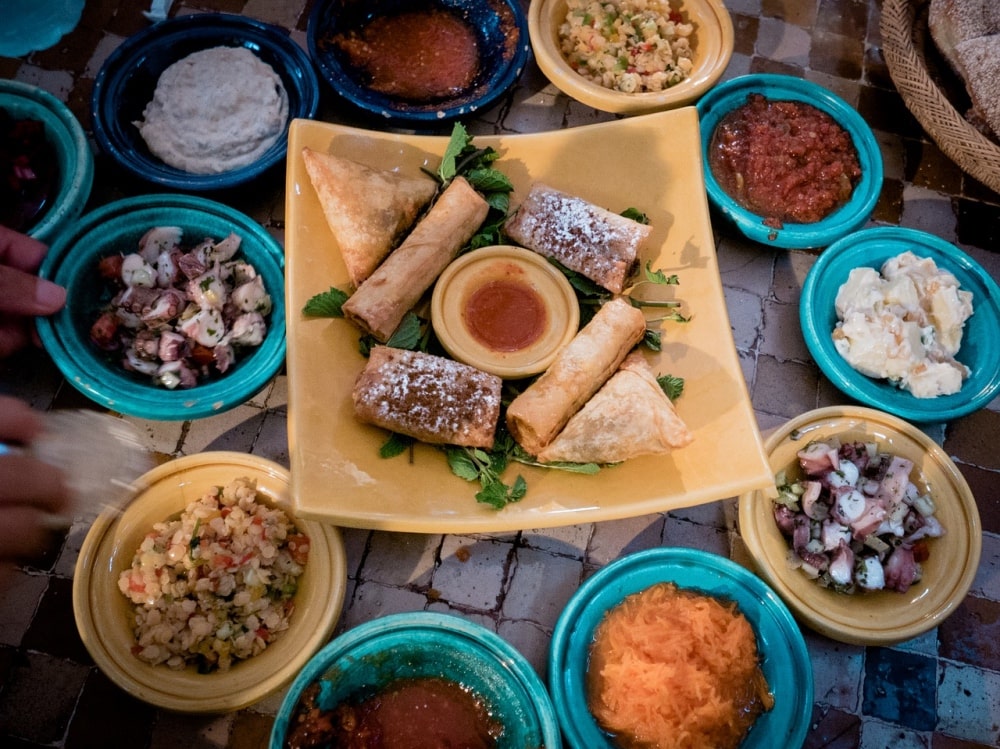 Visit the Astor Theatre
The last of the single screen cinemas in Melbourne, which has been operational since 1936, Astor Theatre is an icon in itself. We do very much want to experience one evening here and see how it was, watching the cinemas in such a setting in the bygone era.
Picnic at the Royal Botanical Garden
When you crave an outdoor setting but are stuck in the middle of a big metropolitan city like Melbourne, the Royal Botanical Gardens is the answer. With such a beautiful landscape, the botanical gardens give visitors the perfect break from the city right in its heart. We will definitely miss lazing around in the green fields one afternoon, picnic basket and rug is a must.
Take a hot air balloon ride
Australia has one of the best landscapes to take hot air balloon rides. Melbourne offers those with spectacular views of the sunrise and sunsets.We would prefer to get up nice and early, and watch the sun rise over the Yarra Ranges while soaring high into the dawn sky.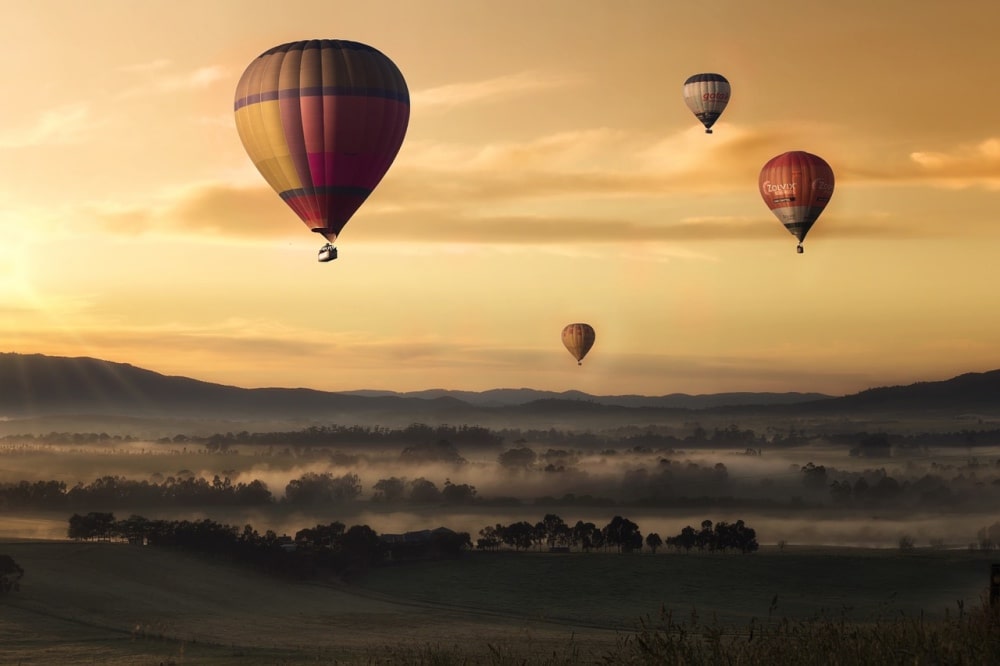 Do a day trip to the Yarra Valley
While in Melbourne, if we ever feel like taking a break from the hustle and bustle of city life, the Yarra Valley is a beautiful spot very close by to explore. It has sloping hills covered in blankets of green that include plantations and vineyards. Amidst which you can spot farmhouses and beautiful streaming rivers.
Take a walking tour around Melbourne
Walking tours are always the best way to explore a place before setting out by yourself, not to mention the wealth of knowledge you can learn from the tour guide. I'm Free Walking Tours has two tours daily, lasting around 3 hours and there's no need to book so just show up and join in. We did get addicted on our trip to Europe while taking self designed walking tours in several destinations. We have written about most of them, along with an embedded map. You may like to check them out:
 A self planned walking tour in Florence
Self guided Amsterdam City walking tour 
Free Lucerne city walking tour
We will definitely embark on them when we touch down in Melbourne, a great way to make friends at the start of the trip.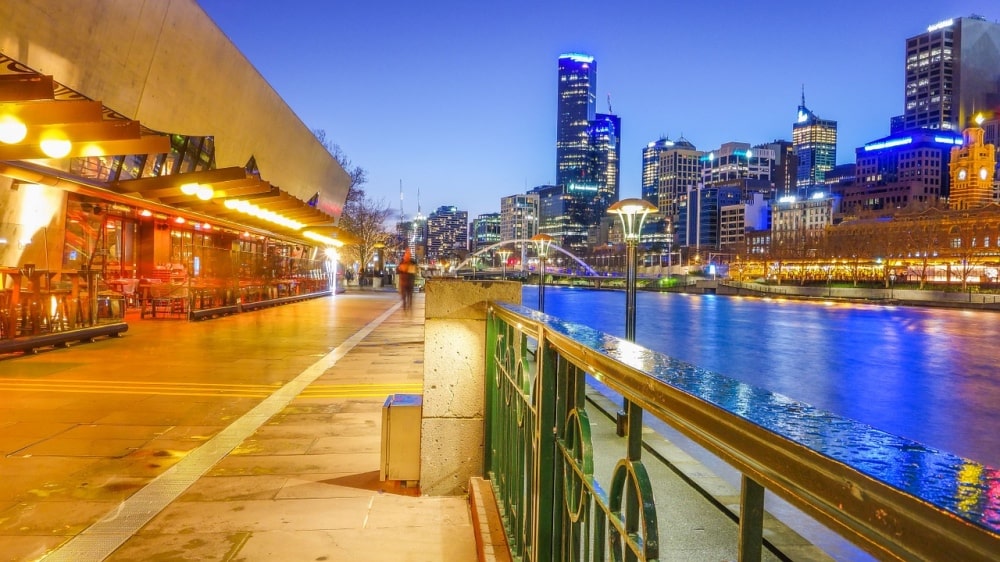 Stroll down Jacka Boulevard to St Kilda breakwater
The best time to take this stroll will be around sunset, during summer. Walking down from Jacka Boulevard to St Kilda breakwater, one can enjoy the anticipation of spotting little penguins in the water. We also intend to combine this visit with a day at Luna Park which is one of the best amusement parks in Australia, located on the St Kilda Esplanade.
Visit the Brighton Beach
Although people often give Sydney a better score over Melbourne when it comes to warm sunny beaches, Melbourne still has its own share of beautiful sandy shores. And Brighton Beach is one of them, perfect for a swim, sunbake or play in the sand. The most attractive element to us has to be the colorful bathing shacks on the beach.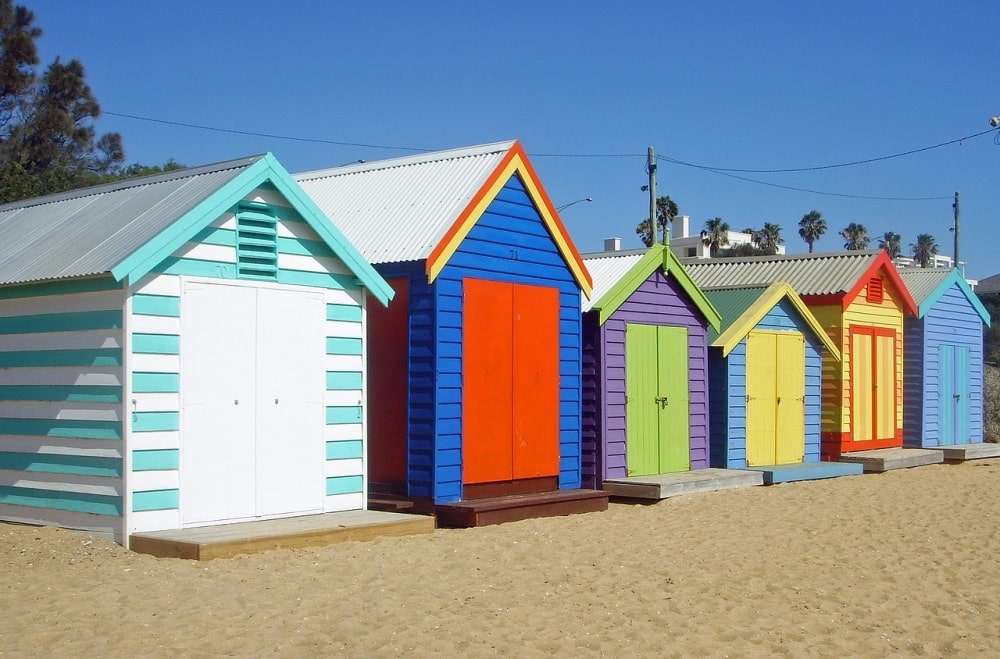 The Melbourne Zoo & Aquarium
When visiting a city with the kids, zoos and aquariums are a fantastic day out. Lucky for us, Melbourne has both a zoo and aquarium. The SEA LIFE Melbourne aquarium sits right on the Yarra River on Flinders St, while the Melbourne Zoo is located north in Parkville, a 15-minute drive or hour long walk. You can definitely do both in one day or spend more time and take a day for each. There are so many options visiting Sydney with kids,  we are excited that Melbourne seems to be having many similar options too.
Cycle on the Merri Creek Trail
Nothing is more refreshing than a morning cycle around a beautiful trail. Some cities have great cycling trails around them and Melbourne is definitely one of them. The Merri Creek Trail seems to be a very popular track with locals and it's obvious to see why, with such a great landscape to take in on your travels.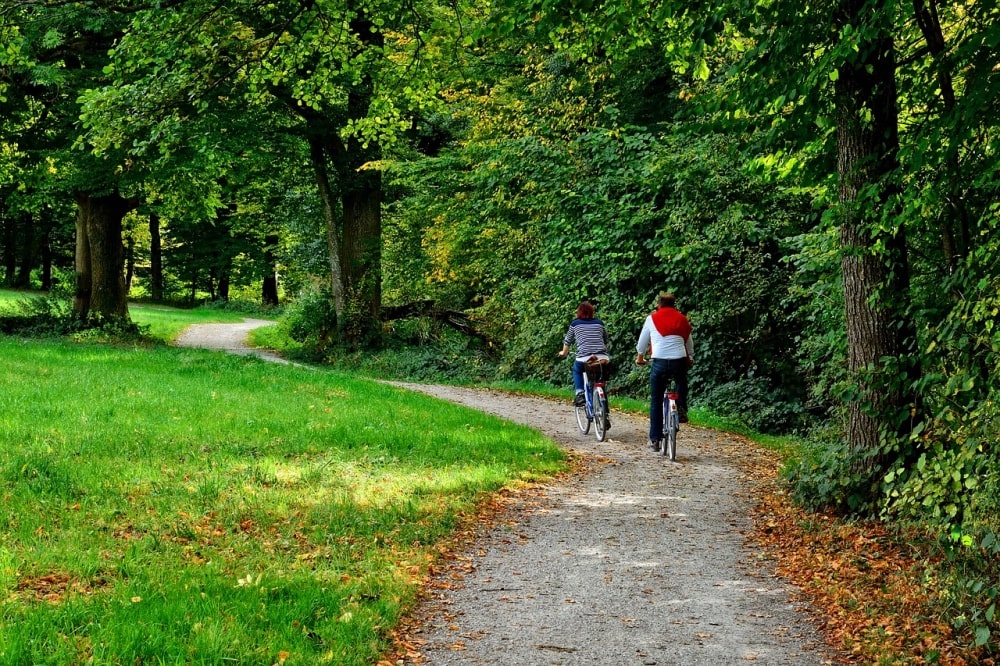 Enjoy the festivals of Melbourne
Melbourne is a city of celebrations. All the festivals are celebrated with great energy here. Some of these are very unique to Melbourne. Like the well curated art festival, the comedy festival in April (does anyone else has that?), the Melbourne festival in October and many others. Although when we visit here, we are sure that will be for a short duration, what we want to ensure is we are able to time our vacation around at least one of these beautiful festivals of Melbourne.
A ferry ride from Queenscliff to Sorrento
To be in Melbourne, so near to the beautiful blue ocean and not take a ferry ride would be a big mistake. The ferry ride between Queenscliff to Sorrento is a picturesque 40-minute ride, taking travellers across the south coast of Melbourne. There are ferries every hour on the hour, departing 7 days a week, 365 days a year.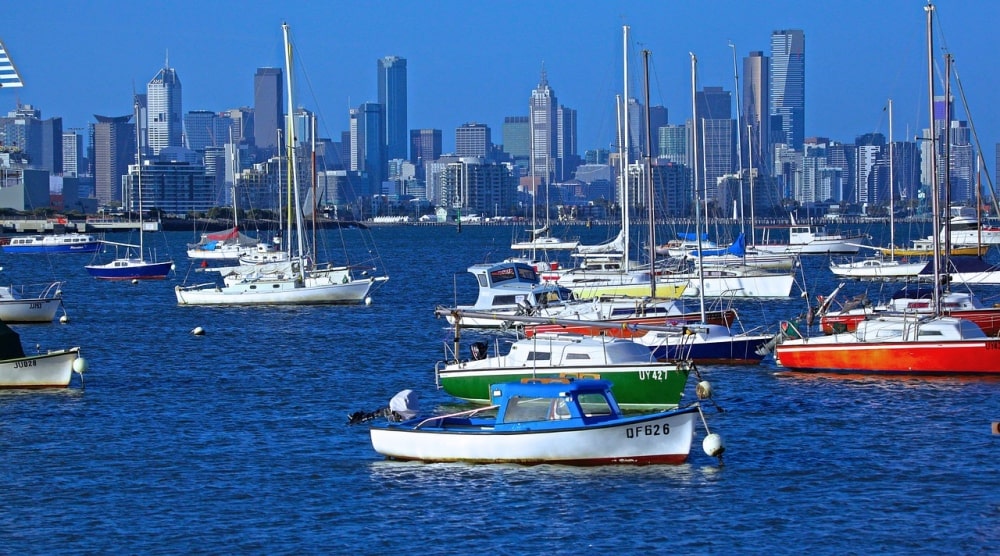 Hope you enjoyed our bucket list of things to do in Melbourne. If there is anything we are missing and you would like us to add, do let us know.