Sydney is a beautiful city with many cool tourist spots to discover. Whether you're visiting for a short space of time or planning a long holiday, check out the top 20 places to go in Sydney with kids. And also the Inner suburbs to visit with kids and get inspired for your trip! From delicious breakfast/brunch spots, playgrounds, amazing attractions and interactive centers, the more you look into the area or spend, there are more kid-friendly and family fun activities about. But where to start? Here are some kid fun things you can do in Sydney with kids to get you started. Let's find out!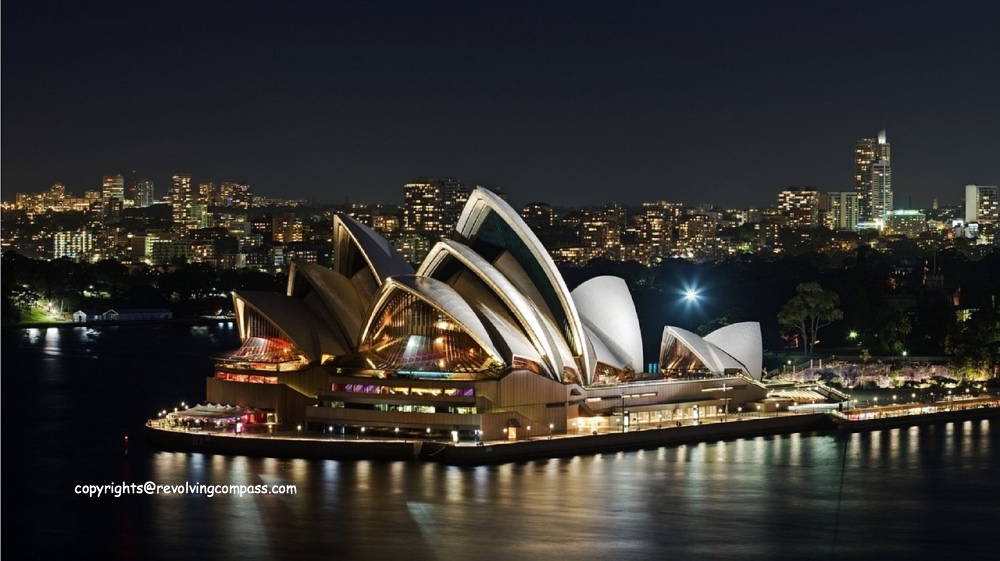 Eat – Where to Enjoy a Meal in Sydney with kids
Food is a major concern when traveling with kids. What they will like and what they may not like on the menu makes it really tough for parents. As you might have read earlier on this post on Revolving Compass on food options when traveling to Europe with kids. But, it becomes all the more easy and convenient if the right restaurants and eat out places are across the corner. And that is exactly the case when traveling to Sydney with kids. You will be spoilt with options.
1) Three Williams – 613a Elizabeth St, Redfern
Though there isn't a specific kids menu, Three Williams has all the kid-friendly facilities like  high chairs, change table, pram access as well as a chalkboard to draw.  The meals here are also scrumptious that your kids will enjoy. A meal averages $17. So, you can enjoy a sumptuous meal at this restaurant while in Sydney with your kids.
2) Bitton Gourmet – 36-37A Copeland St, Alexandria
Enjoy classic French cuisine with lots of facilities for kids and parents, such as pram access, high chairs and a special kids menu. The restaurant here also has a fun playroom for the kids so that you can enjoy your meal uninterrupted – after the kids finish theirs. Kids Menu Averages $10. That makes it yet another restaurant to try when in Sydney with kids.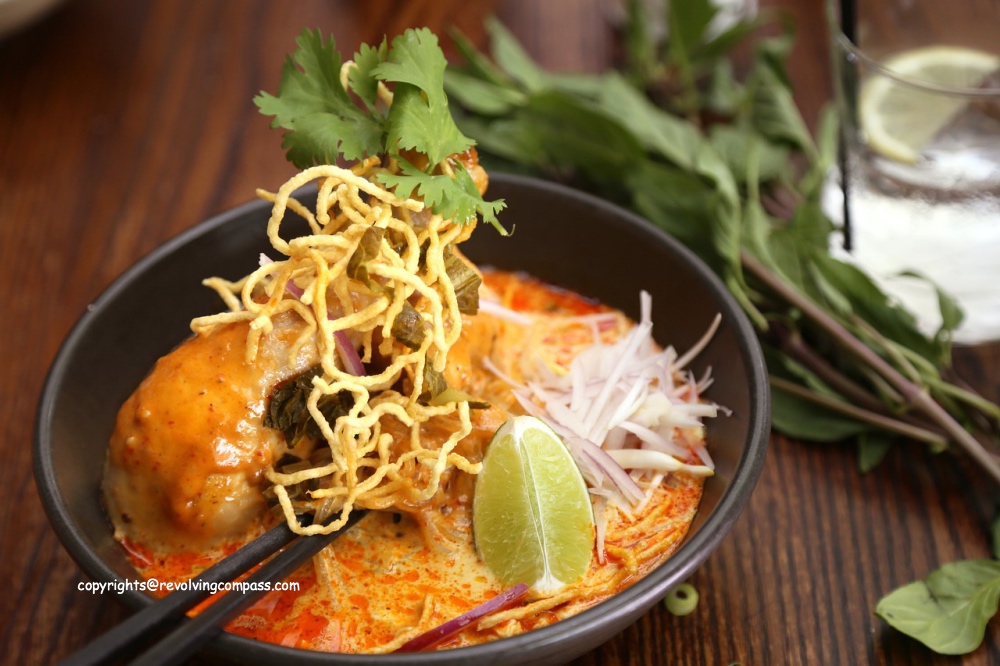 3) Chefs Gallery – Regent Place, 12/501 George Street, Sydney
A Chinese restaurant with an open kitchen serving noodles, delicious dumplings and roti dishes. Child friendly facilities include pram access, high chairs, plastic cutlery and entertainment from the kitchen display. There are also creative desserts on the menu the kids would love. A meal averages $20. Kids just love Chinese food. So, that makes it one of the top eateries to visit when in Sydney with kids.
4) Jamie's Italian – 107 Pitt St, Sydney
Visit the famous UK chef Jamie Oliver's restaurant for healthy, hearty meals that also caters to kids. Book an early table to get the best out of the child friendly services, like coloring-in activities, a kids menu, high chairs and more. Kids Menu Averages $10. The activities, in particular, are very engaging for the kids, thus making it a favorite place to visit for meals in Sydney with kids.
PS: If you travel a lot with kids, you might as well like : visiting the Singapore Zoo with kids
5) Din Tai Fung – World Square, Level 1, 644 George St Sydney
Amazing Asian cuisine with pram access, high chairs, kids cutlery and fast service. There is an array of options to choose from. From dumplings and small portion meals to shared dishes. A meal averages $25. Thus, even if you have very little kids with you who don't have so much appetite, still it makes for a great option for enjoying your food with them.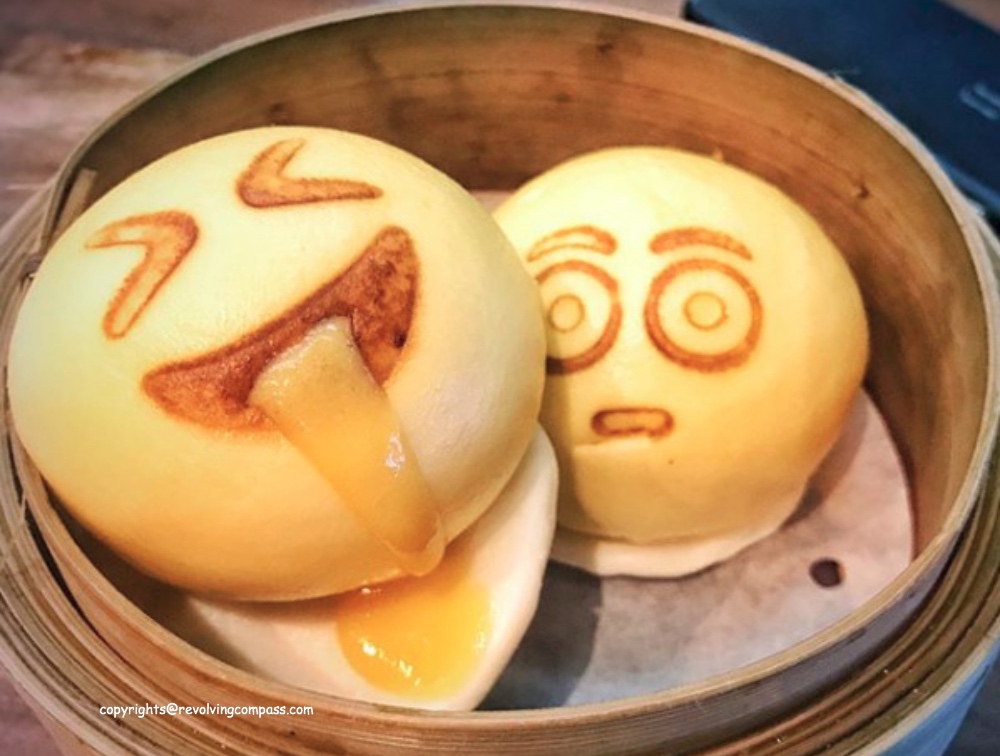 6) The Grounds of Alexandria – 7A, 2 Huntley St, Alexandria
Part of the Inner Sydney Suburbs, The Grounds Of Alexandria is worth the trip. There is fresh seasonal dishes that are perfect for breakfast, brunch and lunch. There is a play space for the kids, farm animals most of the time and delicious food. It is ideal to book here as it does get quite busy. A meal averages $17.
7) West Juliett – 30 Llewellyn St, Marrickville
A hip and child-friendly cafe, this buzzing  spot has outdoor seating and a wide range of healthy meal options available.  This spot is great not only because of the food but the location, it is right across from enmore park and the aquatic centre so you could take your kids there after you've eaten or before. A meal averages $15.
8) The Henson – 91 Illawarra Rd, Marrickville
Head to Marrickville to enjoy a sunny afternoon in The Henson's child friendly beer garden. Although a pub first, The Henson makes delicious pub food with kids menus and more. The garden is also smoke-free, making it the ideal place to eat a meal with small children. Kids Menu Averages $8.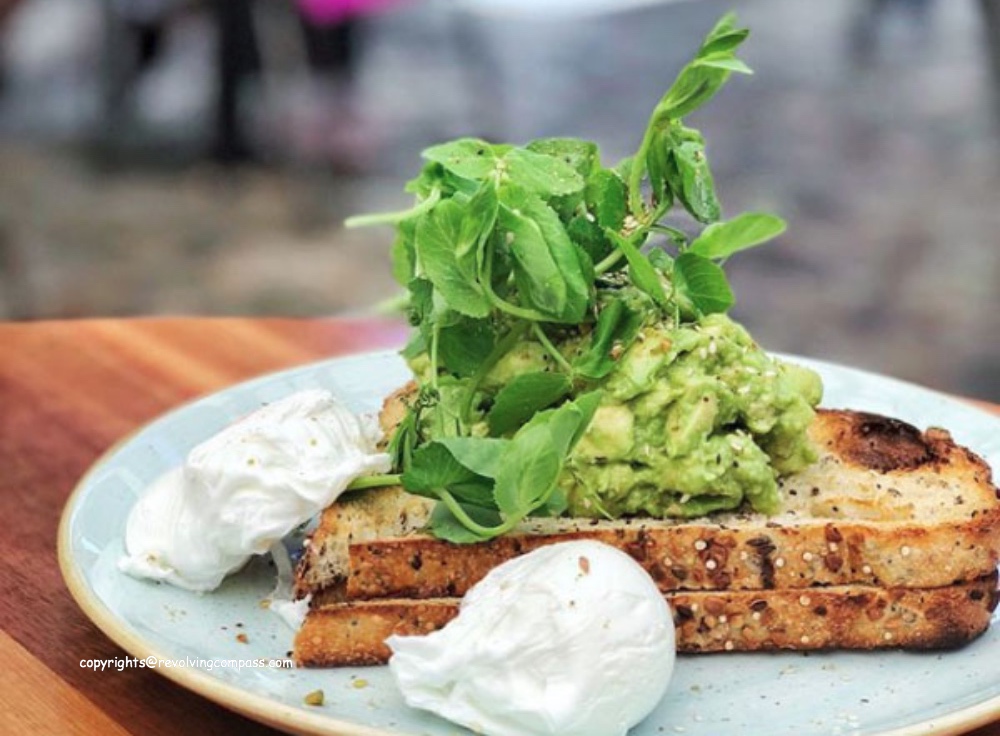 9) Coogee Pavilion – 169 Dolphin St, Coogee
Quite a distance from the Sydney CBD, but if you were out near Coogee, you can enjoy dinner with a beachside view at Coogee Pavilion. The newly renovated Pavilion offers three floors, a cool rooftop terrace and a wide range of food including burgers, pizza and mediterranean treats. You can also take the kids to the beach for a swim or even walk the Coogee to Bondi walk. Kids Menu Averages $13.
For more great eats: Timeout – More Kid Friendly Cafes
Playgrounds – Where to Play in Sydney with kids
10) Wulaba Park – O'Dea Ave & Amelia Street, Waterloo
Close to The Grounds of Alexandria, this new playground is located in Waterloo. Full of colour, the playground has a giant slide, climbing obstacles, tunnels and outdoor table tennis tables.
11) Tumbalong Park – 11 Harbour St, Sydney
One of the most popular playgrounds in Sydney, this playground has it all, and is located in the heart of Darling Harbour. Close to many attractions, this park features, slides, tunnels, water fountains, flying foxes, jumbo nets and more. There are lots of food options available nearby.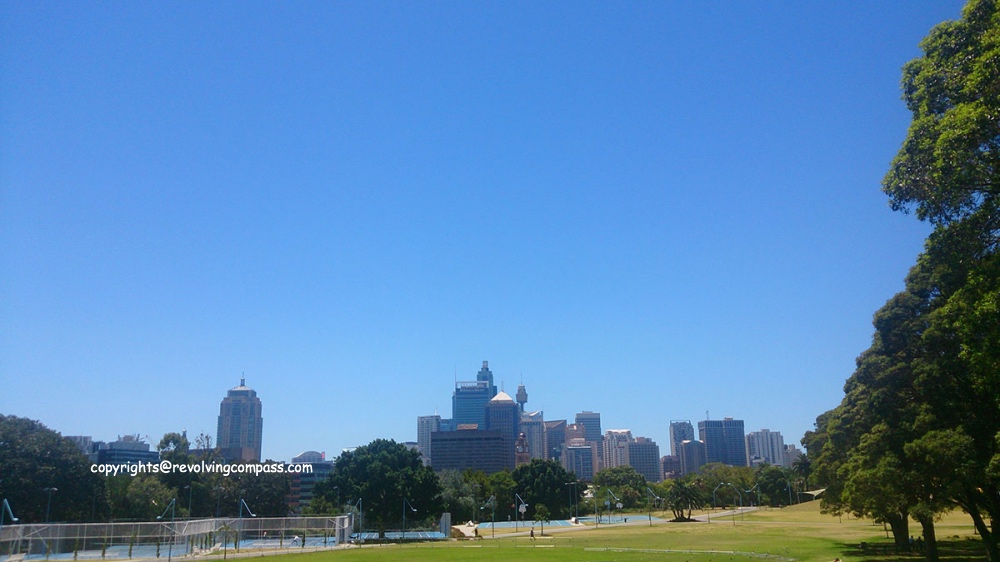 12) Jubilee Park – Victoria Rd, Glebe
Spend an afternoon with the kids at Jubilee Park Playground and enjoy the refurbished spinning carousel, new slides, climbing ropes and swings. There's also fun for smaller kids with a toddlers sand box.
13) Prince Alfred Park – Chalmers St,  Surry Hills
A large park with a nearby outdoor pool and tennis courts, this park is right next to Central station and boasts a lovely setting for picnic or BBQ while watching the kids play on the playground. Situated in Surry Hills, there are also loads of hip cafes and burger joints to choose from.
For more playgrounds:  City Of Sydney – Playgrounds
Attractions – Where to Visit in Sydney with kids
14) Australian Museum – 1 William St, Sydney
The oldest museum in Australia, the Australian Museum is a great place spend an afternoon. The natural sciences museum is located in the CBD and is easily accessible. Take your young ones to the Kidspace mini-museum designed specially for under 5's. Children under 16 years get Free general admission.
15) Taronga Zoo – Bradleys Head Rd, Mosman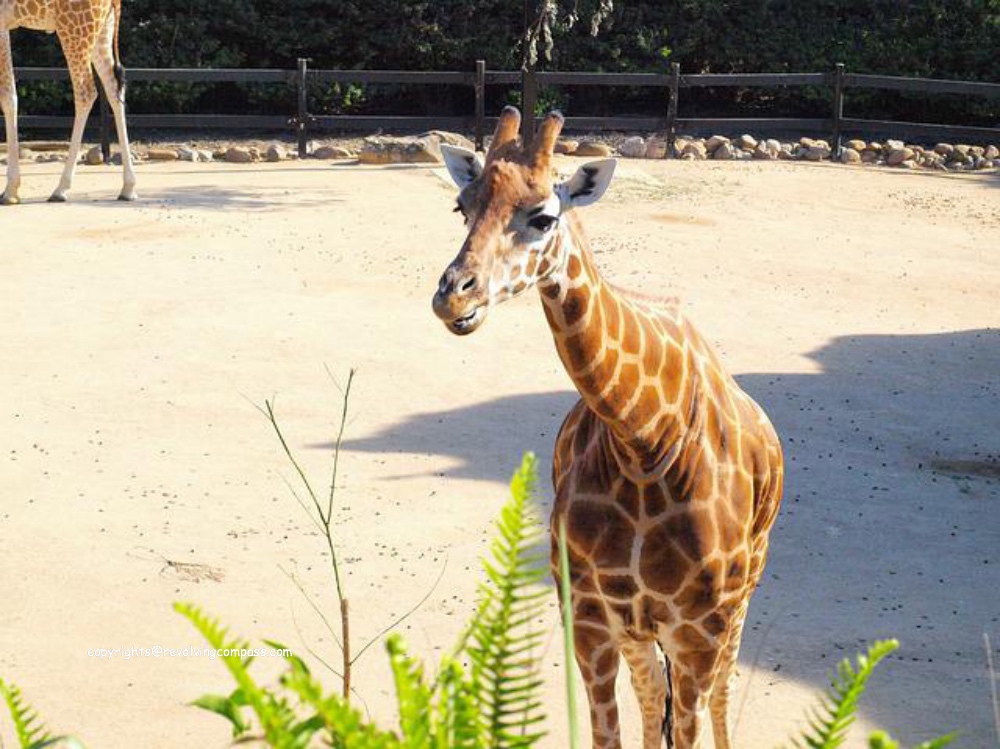 Take the ferry from Circular Quay to Taronga zoo's gorgeous harbourside location and spend the the day monkeying around with chimps and gorillas, koalas and other native Australian animals as well as sea lions and seal shows! This attraction will definitely take up the whole day – so be prepared. Child Admission is $26.
16) Powerhouse Museum – 500 Harris St, Ultimo
Great fun for the children and adults, the Powerhouse Museum boasts interactive science and technology exhibits which serves also as a great education tool for the little ones. You can see how everyday technology work, breakthroughs, what it's like to live and work in space, what Mars looks like, the history of transport and more! General Child Admission is Free under 16 years.
17) Luna Park – 1 Olympic Dr, Milsons Point
Open everyday of the week, there are rides, showbags, performances and sideshow games that will entertain. With million dollar views, the park is simply for fun. Entry into the park is Free – though rides have two options of either an unlimited pass starting from $22 per child or pay as you go.
18) SEA LIFE Sydney Aquarium – 1-5 Wheat Rd, Sydney
Head to Darling Harbour to learn about over 12,000 animals, explore the new ride-through penguin expedition and more! Not only do visitors get to you see the marine life on display, but also get an interactive learning experience of the species habitat and life. Tickets start at $33.60.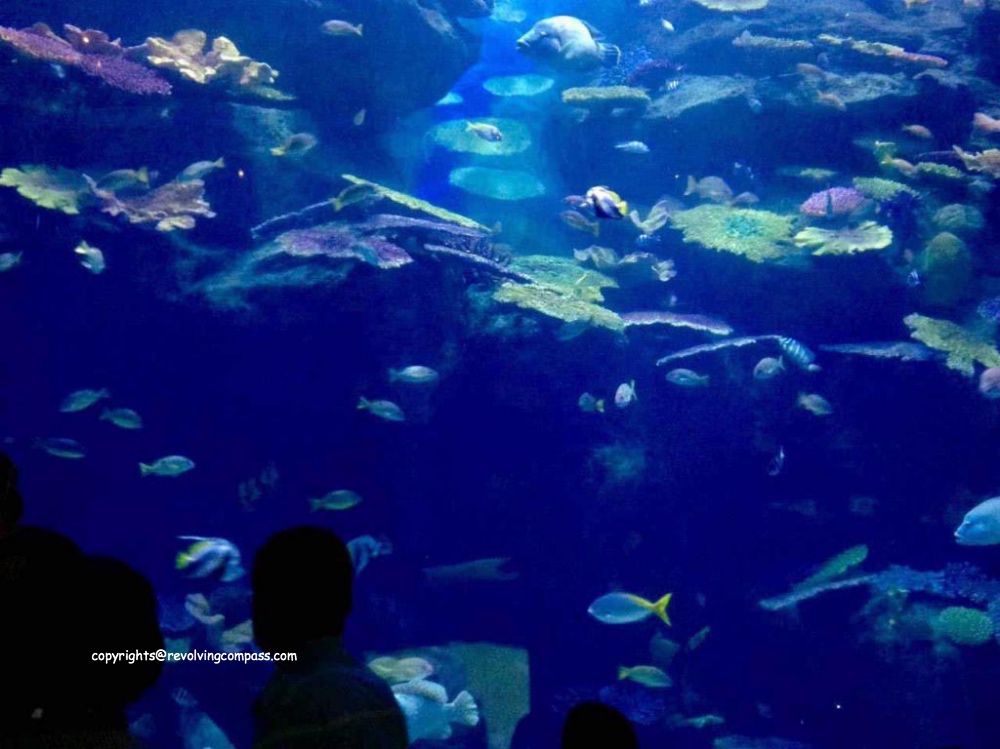 19) Cockatoo Island
Take your kids on the camping trip of a lifetime on Cockatoo Island. Located near Birkenhead, it is the largest of the harbour islands, Cockatoo Island offers family camping and glamping options with stunning harbour views. The island can be found just a short ferry ride from Circular Quay.
20) Sky Zone – 75 O'Riordan St, Alexandria
The kids would love you even more if you take them here. An ultimate indoor playground, Sky Zone is popular for its trampoline park. Though that is not all they have. There are Pit zones, jumping areas, climbing obstacles and much more. The kids are able to jump around in a safe environment while the adults can tackle the more challenging courses. Prices start at $10 depending on your choice of fun.
For more family-friendly attractions: Sydney – Top Attractions For Kids
There are plenty of kid-friendly places in Sydney, are there any you want to share?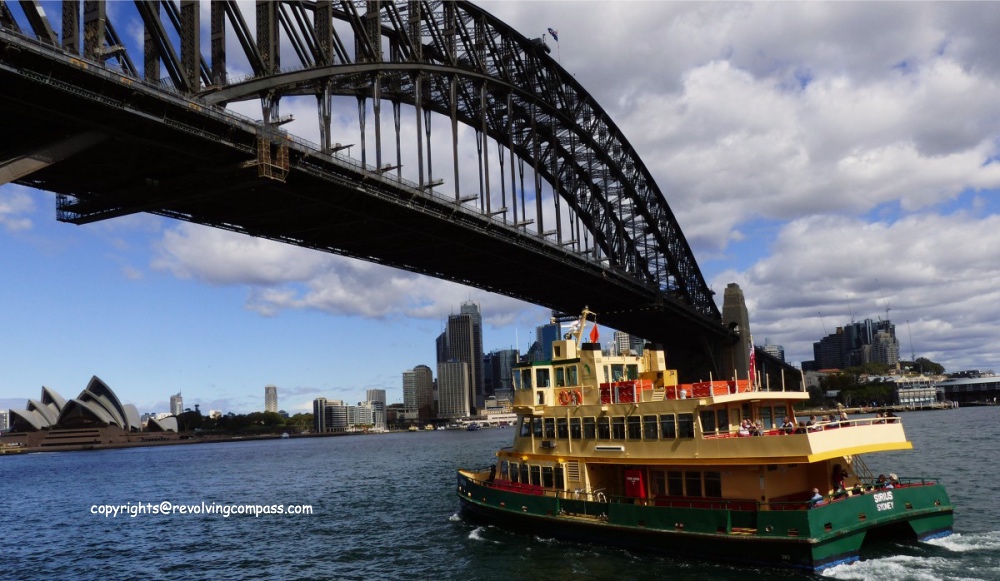 Author Bio
The following guest post was written by Alex Johnson, a blogger and lover of the little things in life, from delicious brunch spots to interior design. Recently moving to Sydney, he began his blog Inspire A Better Life to positively influence others to get out there and see all life has to offer. Join Alex as he discovers this life one day at a time, documenting his thoughts and others along the way!
You might as well like:
Travel friendly products that make traveling with a kid a breeze
22 Tips to travel with a toddler or a kid
Traveling to Europe with a baby or kid