Are you tired of meeting your deadlines at the office? Do you feel that you are spending less time with your friends and family? Hectic daily schedules don't leave a lot of time for socializing. Thankfully, vacations offer the perfect opportunities to catch up with near and dear ones and relax. But there is a tough task that you must accomplish before starting out on your journey. Yes! We are talking about packing your luggage. Women are often better than men at packing luggage due to their obsession with staying organized 🙂 . But then it's also individual personalities. Not to worry. Now a days,  there are so many travel accessories, which every man or woman must pack for his next trip. And we are listing them here so that the list can come handy when you are packing your essentials and you don't forget them.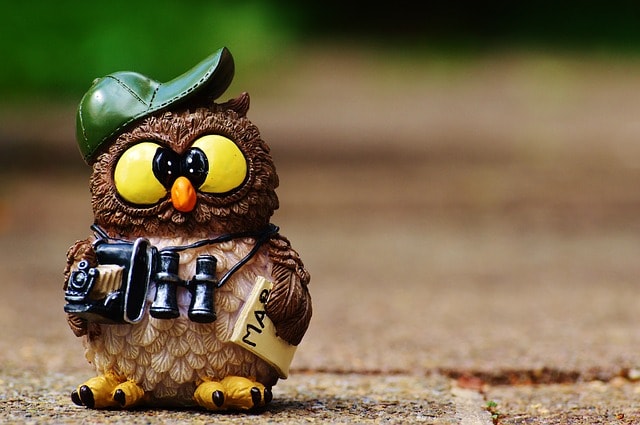 Hats, shades, and umbrella
It is hard to predict what the weather will be like at your destination. If you are going to a beach or a tropical getaway, then hats and sunglasses are a must. These will not only protect you from harmful sunrays but will also up your style quotient. In recent times, umbrellas are back in fashion. Even the colorful ones. Like when you travel to Europe in the shoulder seasons, like March and April, its cold there, and it rains as well. While sometimes it's sunny in a few parts. So, all these three above mentioned accessories come handy at those places.
We realized , while taking a  Venice hop on hop off tour or taking a self planned walking tour in Florence, or while spending 3 days in Paris in this weather, we realized that it's important that you have an umbrella and a hat with you. While, on snow covered peaks like say Austria or Mount Titlis, you would need your shades very much. When visiting beaches of South East Asia like some offbeat places in Thailand or spending a week in Goa, visiting Mahabalipuram or Pondicherry, or the ones in Australia like when visiting Sydney with kids, or most of the other beaches around the world, you would again need your hats, umbrella and shades very much.
Here are a few products that you could try:
Crease-proof shirt transporter
Crease-proof shirt transporters are a must for all those guys in suits who need to travel frequently for professional reasons. Showing up for a meeting in crumpled shirts is not appropriate. These crease-proof shirt transporters have separate compartments which are designed for shirts, .And as the name suggests they will prevent the shirts from creasing. So, you need not worry about wasting your precious time in ordering an ironing service or doing ironing on your own. What a cool accessory to save your time and effort while you focus on the purpose of your travel. That is why it is a favorite one on the list of travel accessories.
Power bank
It is impossible to imagine a life without smartphones in this era. When you are traveling to a new place, you must ensure that your phone is fully charged. What if it runs out of charge? You will not get plugin charging points all over the city. Thus, carrying a power bank will be an essential travel accessory for both men and women. And it is all the more useful when you plan to use your phone extensively for research while you are on your way. Like taking help of the google maps while exploring a place, or say reading about the treasures in a museum like the Louvre Museum. Now a days there are many varieties of Power Banks available. From lightweight, medium capacity ones to the high capacity ones. So, you can choose as per your needs and requirements. In short, a Power Bank is a must have in your list of travel accessories.
Bluetooth headphone
Do you prefer to drown out surrounding sounds with music? Carrying a headphone comes in handy, but tangled wires can create an issue when you are on the move. Thus, keeping a Bluetooth headphone in your luggage will come in handy. You will be able to control your music without worrying about messy wires. Try it once and you will know why it has to be there in your list of travel accessories. You could try something like this one here.
Dopp kit bags
Investing in dopp kit bags is a smart choice. These bags are available in several sizes. You can neatly arrange your shaving kits and medicines in separate dopp bags. This is an added advantage for men. But even women can use these kits. Since packing smaller items in these kit bags keeps them in one place. These dopp kit pouches are affordable and fit in small spaces easily. Thus, add them to your list of travel accessories as and when you get yourself some that you like.
Waterproof watches
Watches are essential accessories for men as well as women. But it is not wise to pack those fancy and expensive watches while traveling. You don't want to damage these timepieces, let alone lose one. Make sure to purchase a sturdy and waterproof watch for your trips. Opting for digital watches will be ideal. There are several options to choose from. One can buy these watches from online or traditional outlets. These watches are a perfect combination of utility and style. These watches will complement your vacation dressing. It is best to purchase black, brown or dark blue colored esbeda watches as they will complement your outfits perfectly. With these watches on your wrist, you will stay at the top of your fashion game at all times, without worrying about loosing your expensive watch somewhere. So, add then to your list of travel accessories as well as fashion accessories.
Training shoes and garments
Millennials and Gen Z individuals are conscious about their fitness. If you are in no mood to miss your early morning jog, then make sure to pack your training shoes, track pants and T-shirts. These perform multiple-functions. Training shoes are very comfortable. If you are on vacation, these training shoes will come in handy during sight-seeing as well. You don't need to worry about blisters and foot ache if you walk around in these sneakers. As for your training attires, you can wear these when you are relaxing with others. Track pants and training T-shirts are made of soft and comfy materials. Most hotels offer gym facilities for their lodgers. So, you can work out in the morning and party hard at night.
Compact camera
Whether you are packing for a leisure trip or a professional tour, packing a compact and high-resolution camera is a must. If it is a vacation with family or friends, then you must make the most of this opportunity to create good memories, which will last a lifetime. So, carrying a camera is a must. You can refer to this list to compare different types of digital camera and decide which one you want to take.
No matter which camera you are taking with you, don't forget to take its charger and cover. The cover will protect your camera from dust or dirt, while the charger will keep it powered-up and ready at all times. If you are on a professional trip, take some time out of your hectic schedule and visit the popular tourist spots. It is the best way to mix business and pleasure. Now a days, people are preferring lightweight digital cameras in place of heavy and bulky DSLRs and SLRs. They are cost effective as well as come in attractive options.
In Conclusion
Packing these travel accessories will ensure a fantastic travel experience. But there is an additional thing that is a must before you head out towards your destination. The first is a luggage tracker. Airline companies often misplace passengers' luggage. The last thing you want is to figure out that you have reached your destination sans luggage. A luggage tracker will come in handy in such situations. As the name suggests, this gear will help you to track the whereabouts of your bag. If you have this small machine in your bag, you will be able to inform airline companies about its location, and they will make the necessary arrangements to unite you with your beloved bag. So, do have one in the list of your travel accessories.
Author Bio
This is a guest post by Anchal Sethi. She is a seasoned writer who has over the years contributed quality content on various high-profile websites. She has particularly excelled in niches like Fashion, Business, Entrepreneurship, Education etc. Her professionalism, four year's experience, and expertise make her one of the most sought-after content writers in the field.
Disclaimer: This article contains affiliate links. This means that at no extra cost to you, we will receive a small commission if you purchase through my link. Thank you for supporting us with this.